WORLDWIDE: HEADLINES 


Growth, jobs and inflation clash in Biden Fed choice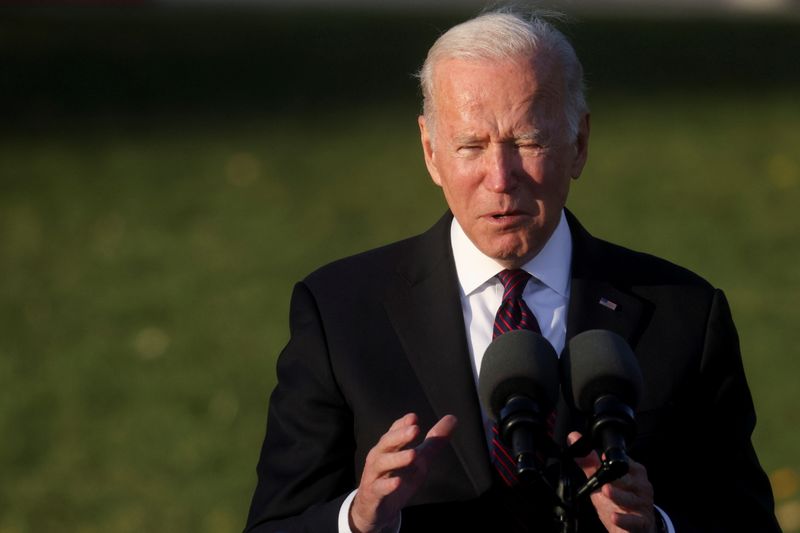 U.S. President Joe Biden's nominee as the next chair of the Federal Reserve, expected as soon as this week, will inherit an economy headed for the fastest annual growth in a generation with wage increases flowing to the lowest-paid workers, strong hiring, and household bank accounts flush with cash.
They'll also inherit a situation where homes, cars, food, and clothing are becoming steadily more expensive, and whether it's current chair Jerome Powell for a second four-year term or a promotion for current Fed Governor Lael Brainard, dealing with that inflation shock carries risks for both the president, the economy and the Fed.
Rising prices have already begun to sour the public mood, pushing Biden's approval numbers to the lowest point of his presidency, cited in polls as a concern that crosses party lines and income brackets and which is shared even among those for whom higher prices have been offset by ongoing government payments.
For the Fed, it has presented an old problem in fresh circumstances – with tangled global supply chains, a hard-to-read and potentially diminished U.S. labor market, and rising prices potentially forcing them to raise interest rates and slow growth before the economy recovers the jobs and workforce levels seen before the coronavirus crisis.
Full coverage: REUTERS 


British inflation hits 10-year high, bolstering rate hike bets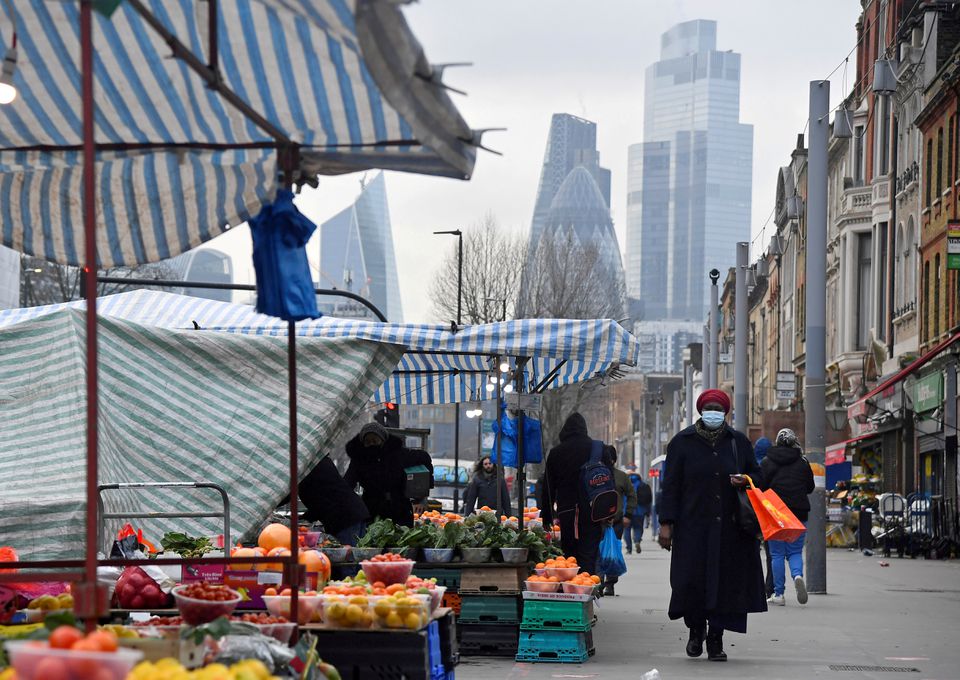 British inflation surged to a 10-year high last month, according to data on Wednesday that will bolster expectations that the Bank of England will raise interest rates next month.
Consumer prices rose by 4.2% in annual terms in October, accelerating from a 3.1% increase in September. Both the BoE and a Reuters poll of economists – none of whom had predicted such a big increase – had pointed to a reading of 3.9%.
"The main upward pressure came from electricity, gas and other fuels," the Office for National Statistics said.
The BoE is expected to become the first of the world's major central banks to raise rates since the coronavirus pandemic swept the global economy, with investors and economists increasingly predicting that will happen on Dec. 16.
On Monday BoE Governor Andrew Bailey said he was "very uneasy" about the inflation outlook and that his vote to keep rates on hold earlier this month, which shocked financial markets, had been a very close call.
On Tuesday, data suggested Britain's labour market was withstanding the end of the government's job-protecting furlough scheme, a key factor for the BoE and its decision on rates.
Full coverage: REUTERS 


WORLDWIDE: FINANCE/MARKETS 


Dollar soars on upbeat U.S. data but Asian stocks wobble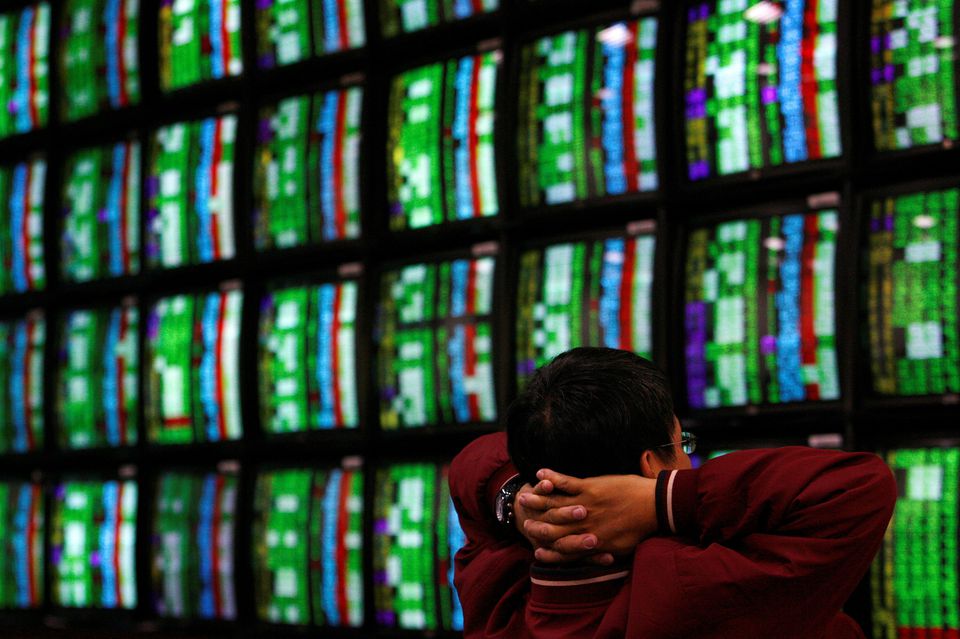 The dollar strengthened through key resistance levels on Wednesday, propelled by better-than-expected U.S. retail data, although the upbeat news was not enough to lift Asian shares, which were dragged by worries about COVID-19 and higher costs.
MSCI's broadest index of Asia-Pacific shares outside Japan (.MIAPJ0000PUS) skidded 0.5% from Tuesday's near three-week closing high, and was set for its biggest fall this month, snapping seven days of gains.
Japan's Nikkei (.N225) lost 0.3% on fears the strong dollar would mean higher costs for imported material for manufacturers.
The dollar reached a high of 114.97 yen in early Asian hours, its strongest since March 2017, while the euro fell to $1.1263 its lowest since July 2020.
The greenback was helped by Tuesday data which showed U.S. retail sales rose faster-than-expected in October, potentially encouraging the U.S. Federal Reserve to accelerate the tapering of its asset purchase program, as inflation remains stubbornly high.
These also weighed on U.S. Treasuries with benchmark 10-year note yields reaching 1.649% in early Asia, a three-week high.
Full coverage: REUTERS 


Oil drops as U.S. gasoline stock draw boosts prospects of SPR release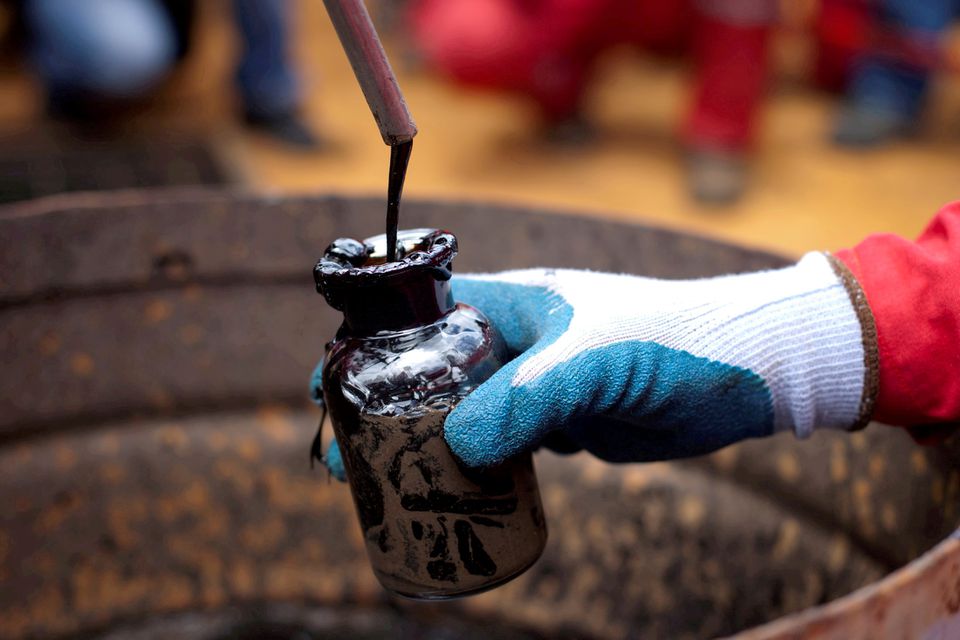 Oil fell on Wednesday after an industry report showed U.S. gasoline stocks dropped more than expected last week, potentially heightening pressure on the Biden administration to release oil from emergency reserves to cap soaring fuel prices.
U.S. West Texas Intermediate (WTI) crude futures fell 69 cents, or 0.9%, to $80.07 a barrel at 0635 GMT, extending a 12 cent loss from Tuesday.
Brent crude futures dropped 66 cents, or 0.8%, to $81.77, erasing Tuesday's 38 cent gain.
U.S. President Joe Biden has been considering releasing oil from the Strategic Petroleum Reserve (SPR) to cool gasoline prices, which hit a record high at California pumps this week. Lawmakers, however, have mixed views on whether it is needed. The United States is the world's biggest oil user.
U.S. House Majority Leader Steny Hoyer said late on Tuesday he did not agree with Senate Majority Leader Chuck Schumer's call on Sunday for tapping the SPR to lower gas prices, saying the reserve was there to fill a crude oil supply gap in times of emergency.
"With holiday season around the corner, increase in travelling demand may be the reason behind the decline in U.S. gasoline stocks. (Now) that may bring President Biden more pressure to release the U.S. Strategic Petroleum Reserve, which may put oil prices at risk," said Leona Liu, analyst at Singapore-based DailyFX.
"In the short-term, the upcoming EIA inventory report may act as a catalyst for the next move," she said, referring to the Energy Information Administration, which will release its weekly report later on Wednesday.
Analysts say SPR oil would only offer temporary relief and what is needed is increased supply from U.S. shale producers or the Organization of the Petroleum Exporting Countries (OPEC).
Full coverage: REUTERS