WORLDWIDE: HEADLINES 


China's sky-high factory inflation slows amid price crackdown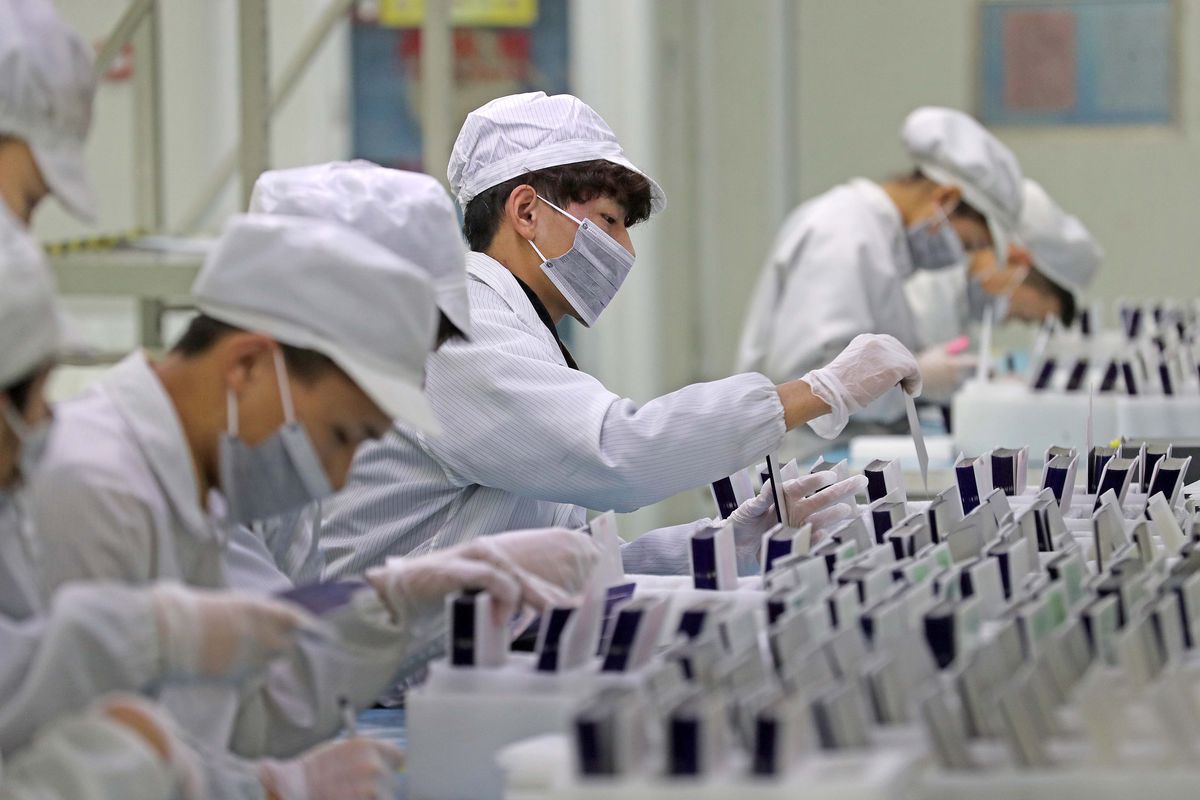 China's red-hot factory-gate inflation cooled slightly in November, driven by a government crackdown on runaway commodity prices and an easing power crunch, amid Beijing's efforts to lessen the crippling effects of surging costs on the economy.
The producer price index rose 12.9% in November, the National Bureau of Statistics said on Thursday, slower than October's 26-year high of 13.5% but faster than the 12.4% expected in a Reuters poll of analysts.
While factory inflation remains uncomfortably high, the price moderation may give policymakers some latitude to unleash more stimulus to shore up flagging growth.
China's economy, which staged an impressive rebound from last year's pandemic slump, has lost momentum in recent months as it grapples with surging prices, a slowing manufacturing sector, debt problems in the property market and persistent COVID-19 outbreaks.
The People's Bank of China (PBOC) on Monday announced a cut to the amount of cash that banks must hold in reserve, its second such move this year, to bolster slowing growth. read more
"Food aside, price pressures are generally easing, especially in heavy industry," said Julian Evans-Pritchard, senior China economist at Capital Economics, in a note. "As such, we don't think inflation concerns will hold back the PBOC from further loosening measures including policy rate cuts."
Factory-gate inflation has sped up since May this year due to soaring commodity prices, piling pressures on downstream businesses to pass on their costs to consumers.
Full coverage: REUTERS 


Jefferies COVID case outbreak casts pall over Wall St's office return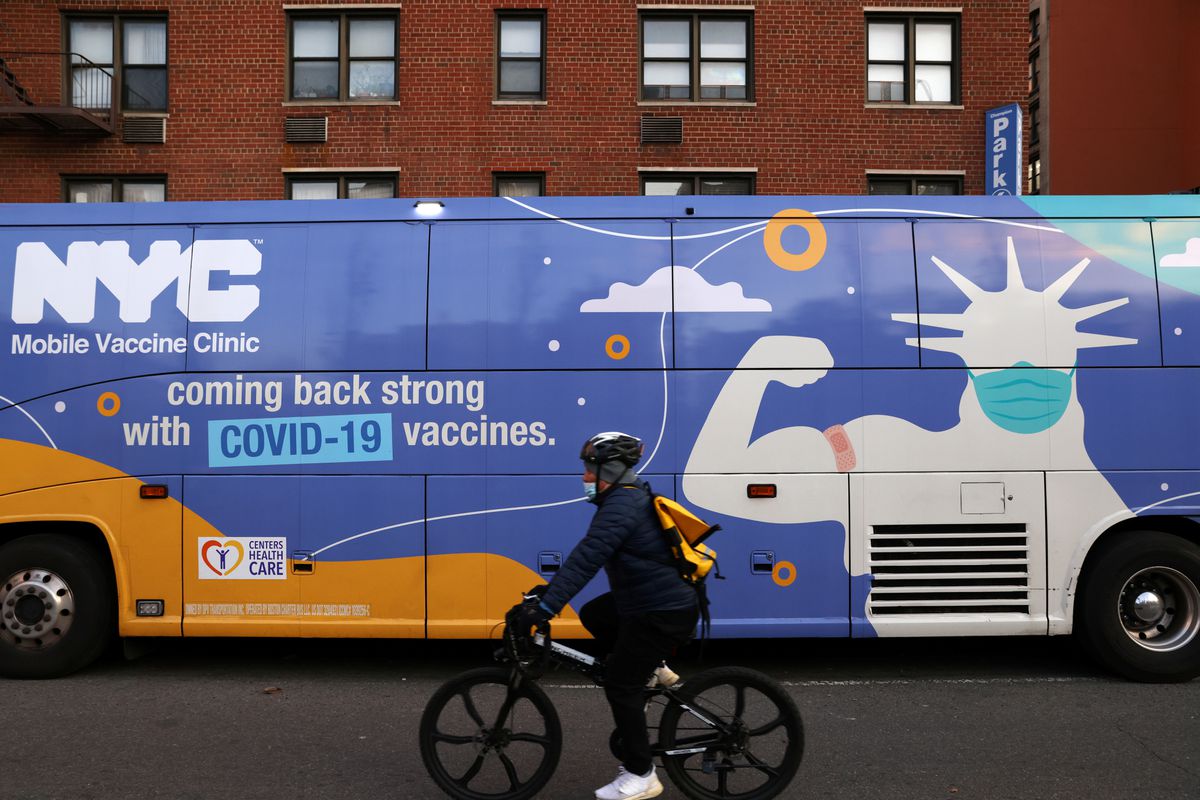 Investment bank Jefferies Financial Group (JEF.N) on Wednesday asked staff to work from home again due to a spate of COVID-19 cases, raising questions about banks' efforts to return to business as usual.
U.S. banks have been more assertive than other industries in encouraging employees back to the office, but those plans have come under renewed scrutiny due to the rapid spread of the Omicron variant.
Jefferies said it was also cancelling client parties and virtually all travel. The firm's disclosure prompted speculation about whether other banks will follow suit.
"Those financial institutions and Wall Street firms that believed there will be an automatic return to work and were pushing for that are going to reexamine their current return to work status especially given employees' concerns," said Brian Marks, a former banking regulator and now senior lecturer at the University of New Haven's business school.
Jefferies, with its headquarters in midtown Manhattan, had called its staff back to offices in October. The bank has felt the pandemic's impact acutely, as its Chief Financial Officer Peg Broadbent died due to coronavirus complications in March 2020.
"Our priority now is to best protect every one of you and your families," wrote Chief Executive Richard Handler in a memo seen by Reuters. "Effective today, we are cancelling all social events and entertainment until January 3rd."
Jefferies added in the memo that while it was "beyond eager for all of our people to be back in our offices…When you can, we ask that you work from home."
Full coverage: REUTERS 


WORLDWIDE: FINANCE/MARKETS 


Hope rally turns choppy as hot U.S. inflation looms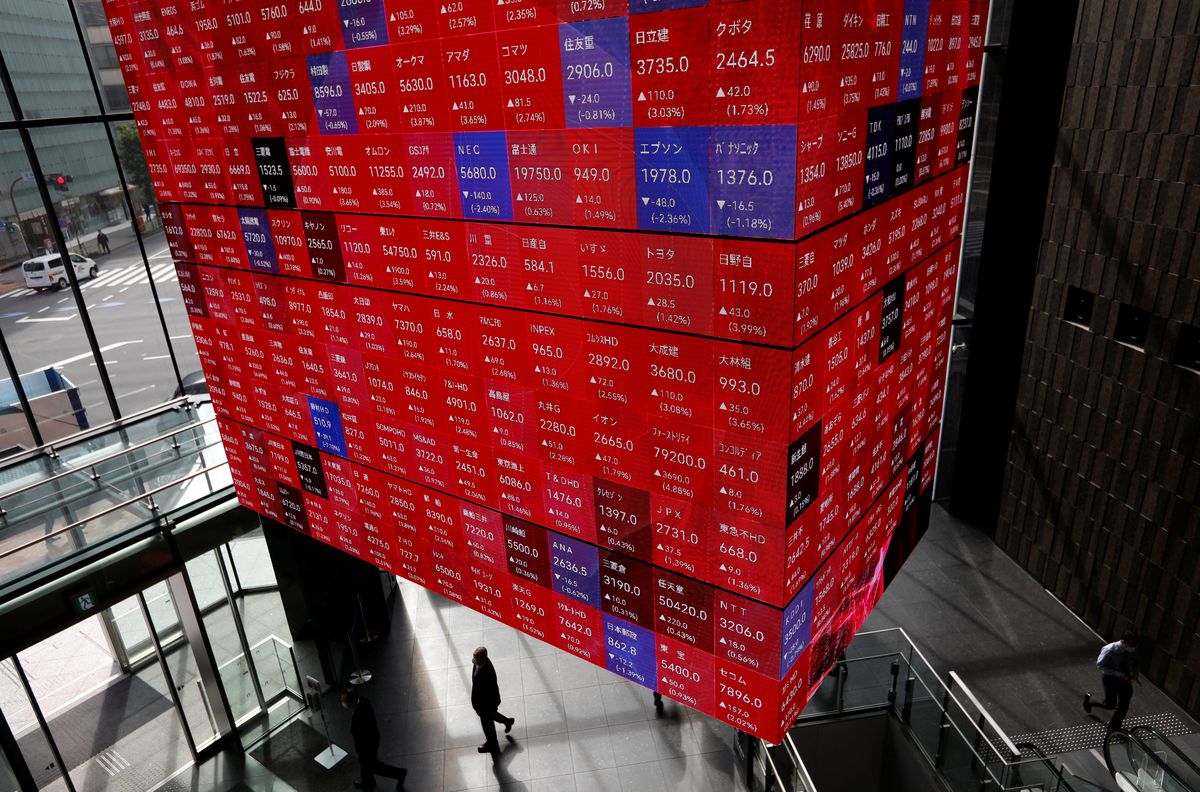 Stocks rose in choppy trade on Thursday as worries about the economic impact of the Omicron coronavirus variant ebbed but increasing caution ahead of U.S. inflation data capped other risk assets such as oil and the Australian dollar.
Bonds were nursing losses since a brighter virus outlook leaves a clearer path to higher rates. Traders' focus was turned to the release of inflation data on Friday and a Federal Reserve meeting next week for indications on hike timing.
MSCI's broadest index of Asia-Pacific shares outside Japan (.MIAPJ0000PUS) rose 0.5% to a two-week high. Japan's Nikkei (.N225) was steady, having gained 3.5% in the previous two sessions.
S&P 500 futures were steady after a 0.3% rise in the cash index overnight carried it to within 1% of a new record high.
"Volatility remains elevated as the drip of news around Omicron continues," said analysts at ANZ Bank, and beyond it looms an expectation of higher U.S. interest rates in 2022.
"An acceleration in the pace of tapering by the Fed is almost being treated as a foregone conclusion. But a strong number could ramp up expectations of a hike in Q2 next year."
On Wednesday, BioNTech and Pfizer (PFE.N) said a three-shot course of their COVID-19 vaccine was able to neutralise the Omicron variant in a laboratory test.
Market sentiment has also recovered with other pieces of preliminary data suggesting Omicron is less severe than first feared, though offsetting that has been the imposition of tougher restrictions in England to curb Omicron's spread.
Full coverage: REUTERS 


Oil stays on the rebound as Omicron fears ease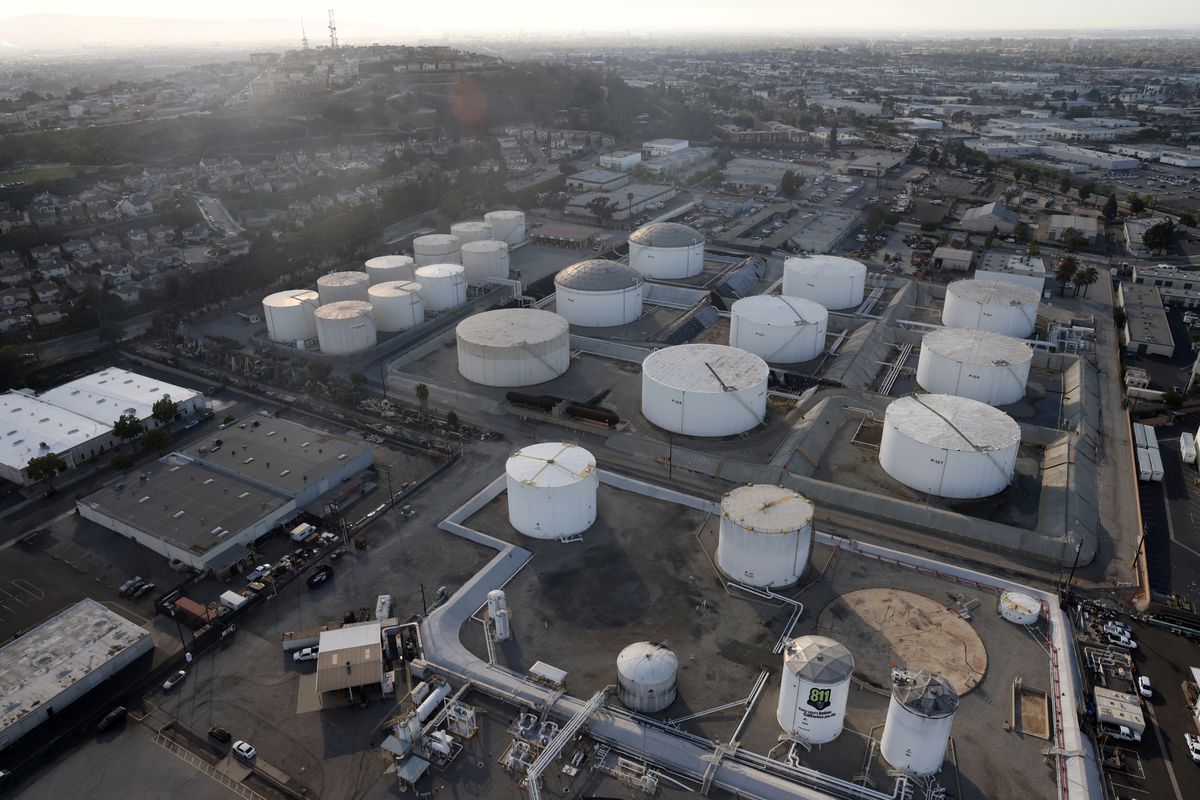 Oil prices extended gains on Thursday on confidence that the Omicron coronavirus variant would not dent global growth, even as some governments stepped up curbs to stop its rapid spread.
U.S. West Texas Intermediate (WTI) crude futures rose 28 cents, or 0.4%, to $72.64 a barrel at 0201 GMT, adding to a 0.4% gain in the previous session.
Brent crude futures rose 22 cents, or 0.3%, to $76.04 a barrel, adding to a 0.5% gain on Wednesday.
Markets were buoyed by comments from BioNTech and Pfizer that a three-shot course of their COVID-19 vaccine may protect against infection from the Omicron variant.
"Early indications of the Omicron variant … suggest that it may be less severe than initially feared given hospitalisation rates have not surged," Commonwealth Bank commodities analyst Vivek Dhar said in a note.
"A third vaccine dose is also showing promising signs of protection against the new variant," he said.
However market gains were muted as governments reimposed restrictions to limit the spread of Omicron, including Britain ordering people to work from home again, Denmark closing restaurants, bars and schools and China halting group tourist trips from Guangdong.
"The risks to demand have not entirely diminished," ANZ analysts said in a note.
Full coverage: REUTERS 


Dollar stays soft, with Omicron still top of mind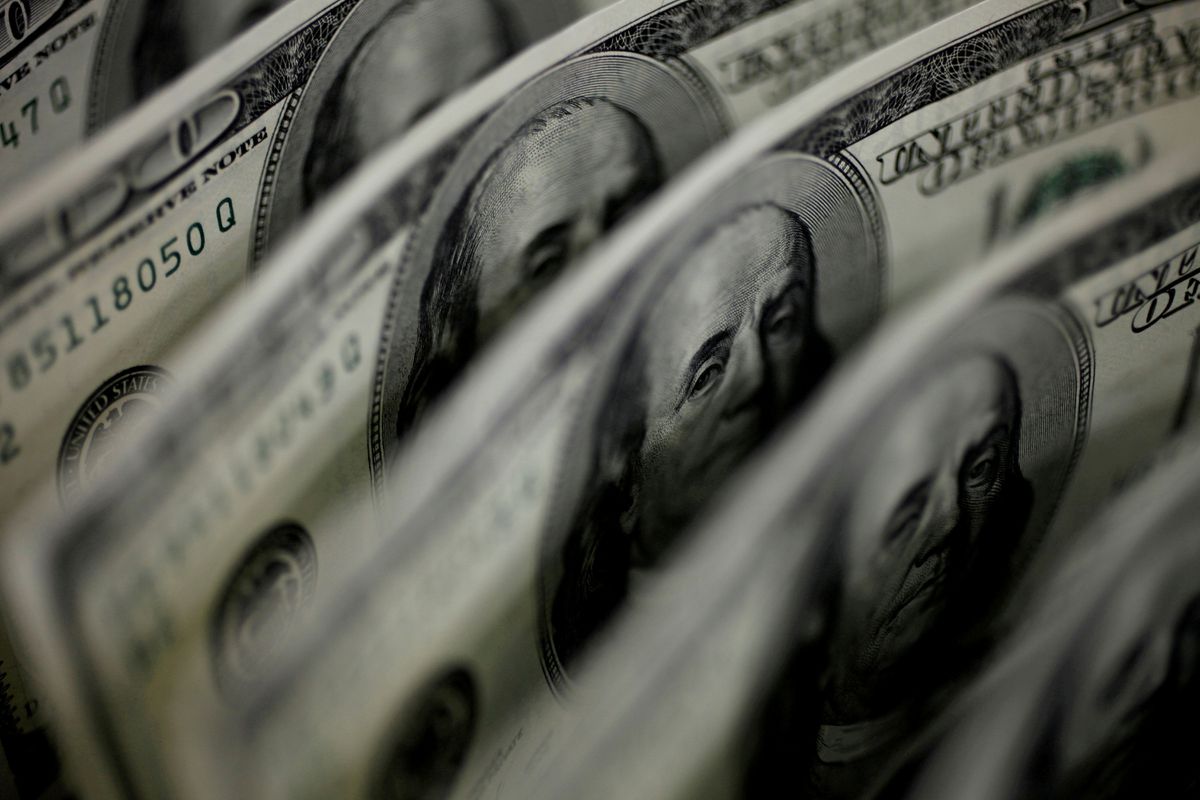 The dollar failed to pick up ground on most major peers on Thursday as markets saw optimism in early data hinting the Omicron variant of the new coronavirus may not be as bad as feared, even as new COVID-19 restrictions in Britain hurt the sterling.
The euro was at $1.1338, after gaining 0.7% on Wednesday to a week high of 1.1354, and the Aussie dollar was at $0.7168 just off Wednesday's week high, after a midweek rally in risk assets such as equities had helped the currency.
MSCI's all-country world index (.MIWD00000PUS) is back in sight of all-time highs, having had its best day in more than a year on Tuesday and rising further on Wednesday.
Markets were roiled late last week by news of the new strain of COVID-19, which drove investors to safe havens, but have since taken heart from signs that the worst fears may not be realised.
BioNTech and Pfizer (PFE.N) said on Wednesday a three-shot course of their COVID-19 vaccine neutralised the new Omicron variant in a laboratory test, an early signal that booster shots could be key to protection against infection from the newly identified variant
"It's very 'virus-on' 'virus-off' in the FX market, and I think we are going to be stuck with this for a while," said Paul Mackel, global head of FX research at HSBC. "The headline risk associated with Omicron is very high, it's very confusing, and it's making the intraday moves fairly volatile."
Illustrating this, the pound dropped to a year low on Wednesday after British Prime Minister Boris Johnson imposed tougher COVID-19 restrictions in England, ordering people to work from home, wear masks in public places and use vaccine passes.
Full coverage: REUTERS