WORLDWIDE: HEADLINES
India's Headline Inflation May Ease Below 6% By March – Analysts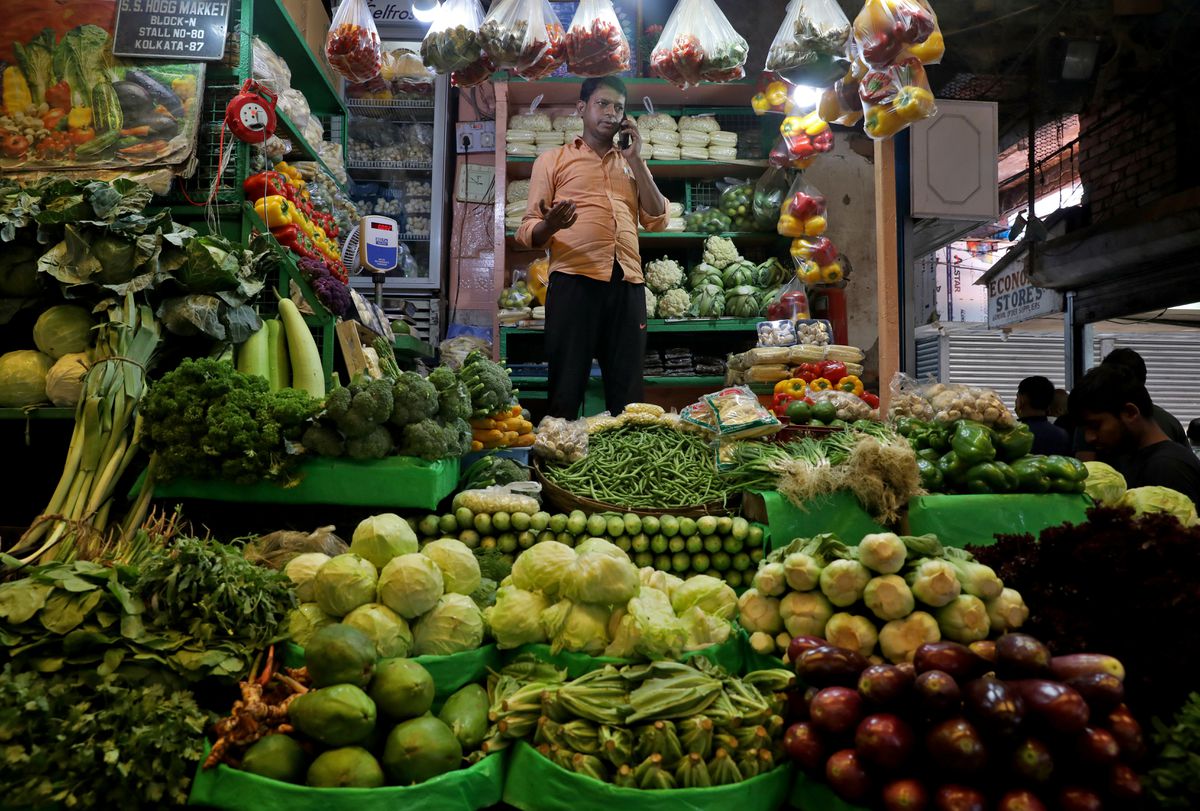 India's headline retail inflation may ease below 6% by the fourth quarter of this financial year, bringing an end to the current cycle of rate hikes, analysts said over the weekend.
Following the release of minutes from the central bank's monetary policy committee on Friday, analysts said the Reserve Bank of India (RBI) may hike repo rates by 50-60 basis points by December.
"We expect the RBI to deliver two 25 bps rate hikes at the September and December meetings, taking the repo rate to 5.90%," Rahul Bajoria, chief India economist at Barclays said.
India's consumer inflation (INCPIY=ECI) dipped to 6.71% in July, easing for the third month in a row, but remained above the RBI's mandated target band of 2%-6% for a seventh straight month.
Full coverage: REUTERS
China Cuts Lending Benchmarks To Revive Stuttering Economy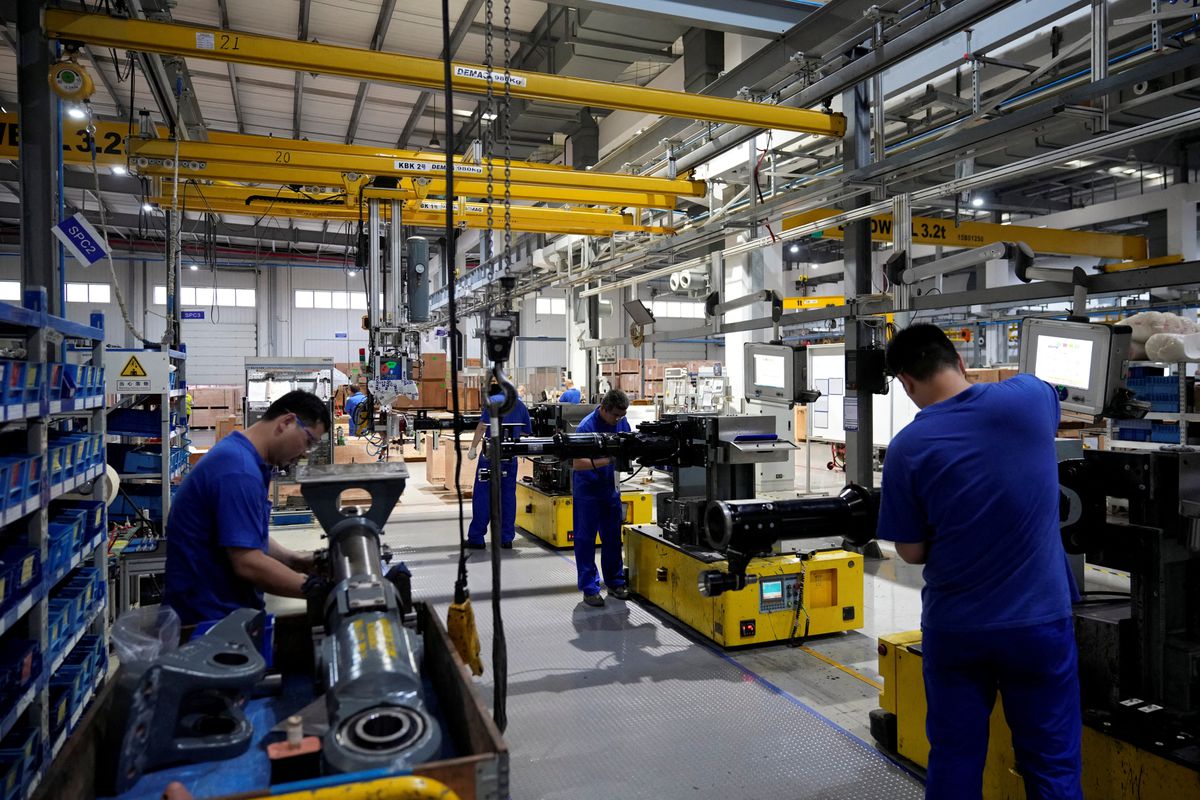 China cut its benchmark lending rate and lowered the mortgage reference by a bigger margin on Monday, adding to last week's easing measures, as Beijing boosts efforts to revive an economy hobbled by a property crisis and a resurgence of COVID cases. awkish tightening path over coming months to restrain stubbornly high inflation.
The one-year loan prime rate (LPR) was lowered by 5 basis points to 3.65% at the central bank's monthly fixing, while the five-year LPR was slashed by 15 basis points to 4.30%.
The one-year LPR was last reduced in January. The five-year tenor, which was last lowered in May, influences the pricing of home mortgages.
In a Reuters poll conducted last week, 25 out of 30 respondents predicted a 10-basis-point reduction to the one-year LPR. All of those in the poll also projected a cut to the five-year tenor, including 90% of them forecasting a reduction larger than 10 bps.
Full coverage: REUTERS
WORLDWIDE: HEADLINES
Asia Shares In The Red, Yuan Slides On Strong Dollar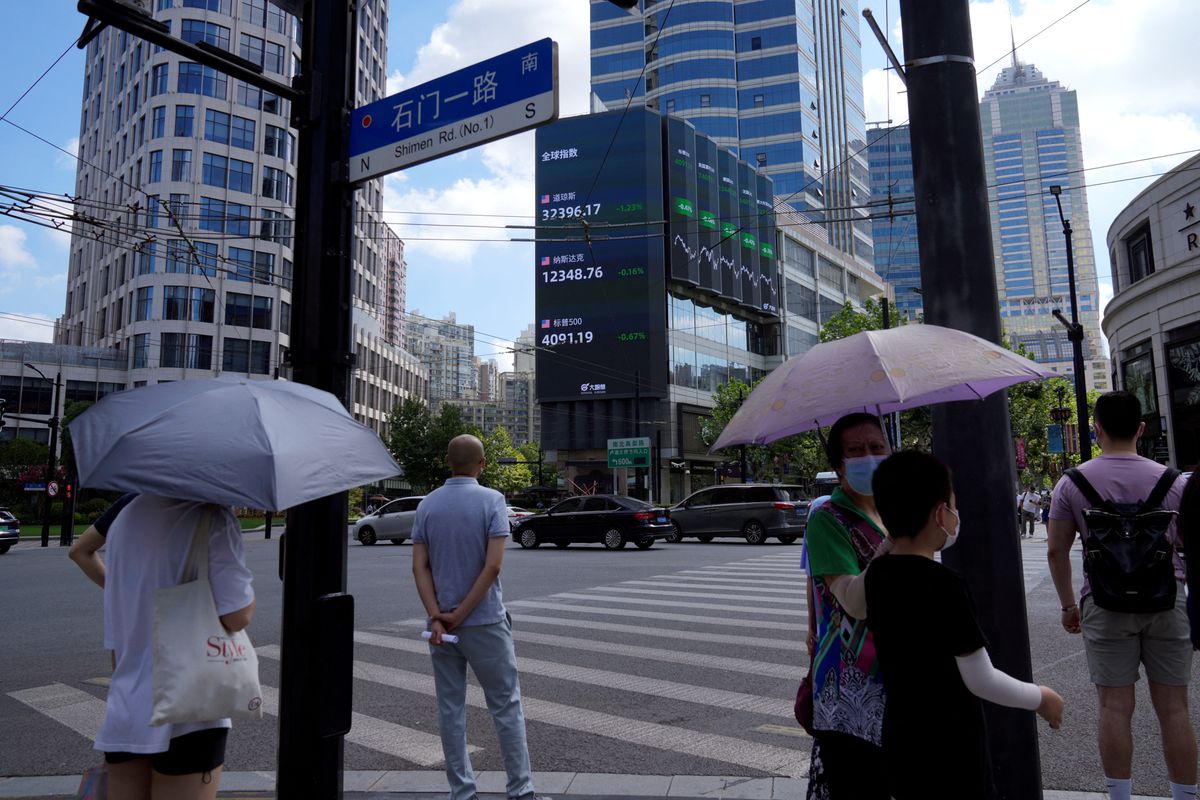 Asian shares slipped on Monday and the dollar extended its climb amid angst over global growth as most major banks keep raising rates, while a modest easing by China served only to highlight troubles in its property market.
Federal Reserve Chair Jerome Powell headlines a host of policy makers at Jackson Hole later in the week and the risks are that he will not meet investor hopes for a dovish pivot on policy.
"We expect a reminder that more tightening is needed and there is still a lot of progress to be done on inflation, but no explicit commitment to a specific rate hike action for September," said Jan Nevruzi, an analyst at NatWest Markets.
"For markets, a bland delivery like that could be underwhelming."
Full coverage: REUTERS
Dollar Hits 5-Week High On Hawkish Fed Before Jackson Hole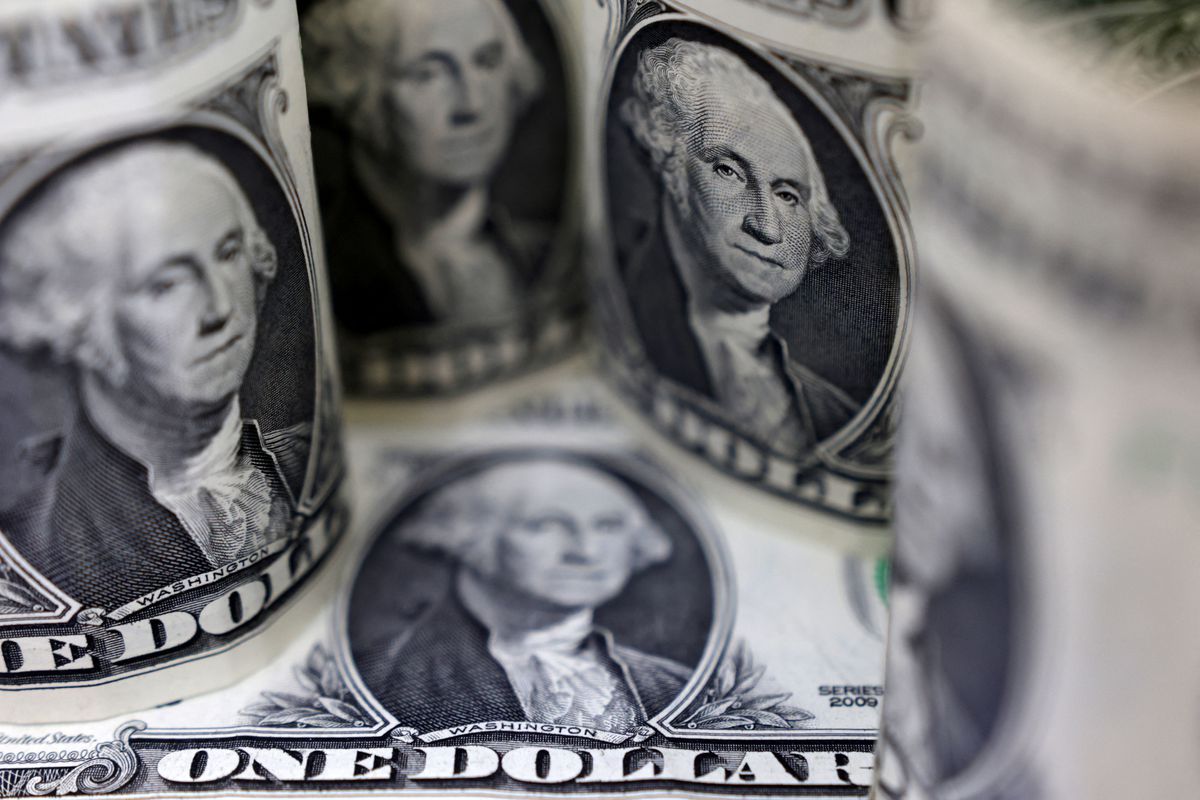 The U.S. dollar index hit a fresh five-week high on Monday after another Federal Reserve official flagged the likelihood of continued aggressive monetary tightening ahead of the central bank's key Jackson Hole symposium this week.
The euro sank to a new five-week trough after Russia announced a three-day halt to European gas supplies via the Nord Stream 1 pipeline at the end of this month, exacerbating the region's energy crisis.
China's yuan dropped to its lowest in nearly two years after the central bank cut key lending rates, adding to a string of monetary easing measures aimed at shoring up an economy reeling from COVID-19 clampdowns and a property crisis.
The U.S. dollar index , which measures the currency against six rivals including the euro, edged up to 108.26 for the first time since July 15 and was last up 0.074% at 108.23.
Full coverage: REUTERS
Oil Falls On Concerns Economic Slowdown May Dent Fuel Demand 
Oil prices fell on Monday, ending three days of gains, on fears aggressive U.S. interest rate hikes may lead to a global economic slowdown and dent fuel demand.
Brent crude futures for October settlement declined $1.17, or 1.2%, to $95.55 a barrel by 0054 GMT, with concerns over slowing demand in China because of a power crunch in some areas also weighing on prices.
U.S. West Texas Intermediate (WTI) crude futures for September delivery, due to expire on Monday, was down $1.12, or 1.2%, at $89.65 a barrel. The more active October contract was at $89.29, down $1.15, or 1.3%.
Both Brent and WTI climbed for a third straight day on Friday, but fell about 1.5% for the week on a stronger dollar and demand fears.
Full coverage: REUTERS