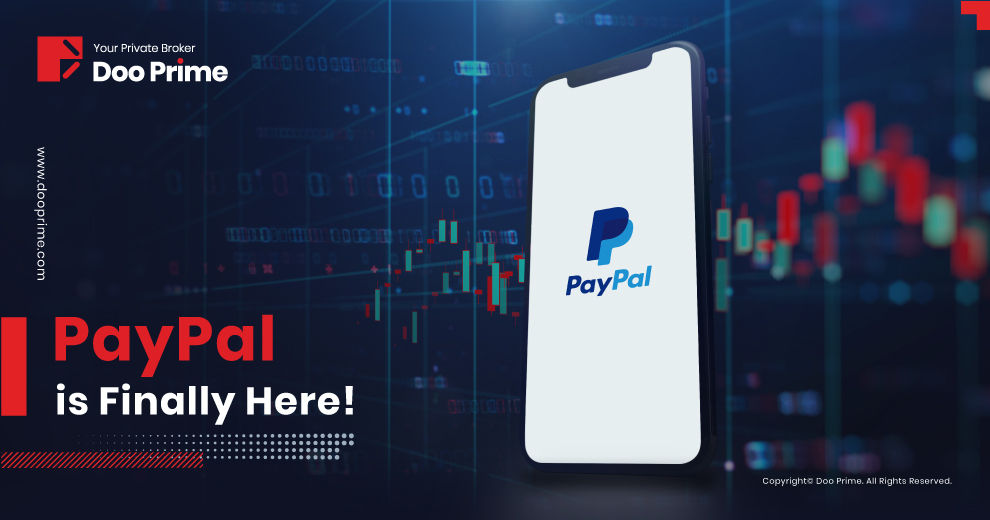 INTRODUCING OUR NEW ONLINE DEPOSIT MODE – PAYPAL  
Hong Kong : June 18, 2020
PayPal, the world's largest online payment transfer platform is now available on Doo Prime!
At Doo Prime, there are multiple deposits and withdrawal methods to choose from. Our latest addition will be PayPal followed by Pay4Broker, NganLuong payment gateway, Cryptocurrency, International Bank Telegraphic Transfer alongside Visa/Master Credit Card.
PayPal is the safer, efficient way to carry out transaction online. The service allows Doo Prime users to enjoy another convenient way of making deposit on the platform through various payment types and currencies at anytime and anywhere in the world.
PayPal has quickly become a global leader in online payment solutions with more than 267 million accounts worldwide. Available in 202 countries and 25 currencies around the world, PayPal enables global ecommerce by making payments possible across different locations, currencies, and languages.
In addition, users can have a peace of mind as their payment will be protected by PayPal's data encryption and 24/7 fraud prevention technology.
The grant of having PayPal as an authorised online payment method proves Doo Prime's dedication in complying with the higher standards of practice in the online trading industry.
Below is a list of items Doo Prime has prepared in which users should take note of :  
Deposit Limit: USD 100.00 ~ USD 1,500.00. 
Processing time:30min during working hours 
Please be noted that there ought to be delays during weekends and public holidays. 
If you happen to encounter any problems when depositing funds, please do not hesitate to contact the sales and customer service team to confirm the following information by sending an email to [email protected].
In addition, Doo Prime is a strong technological broker, dedicated to provide 24/7 multi-language customer service, secured trading conditions, competitive trading cost, ms-level trading execution, diversified trading products, as well as a secure and reliable capital guarantee under international supervision.
Through our vigilance against complacency, we at Doo Prime remain committed to our corporate vision to offer the highest quality services to retail forex traders and partners.

—END—
For further information, you may contact Doo Prime via :
Phone Number : +44 20 8123 9088 (UK) or +852 9561 4601 (Hong Kong)
E-Mail : [email protected]
Website : www.dooprime.com