WORLDWIDE: HEADLINES 


Japan's economy shrinks more than expected as supply shortages hit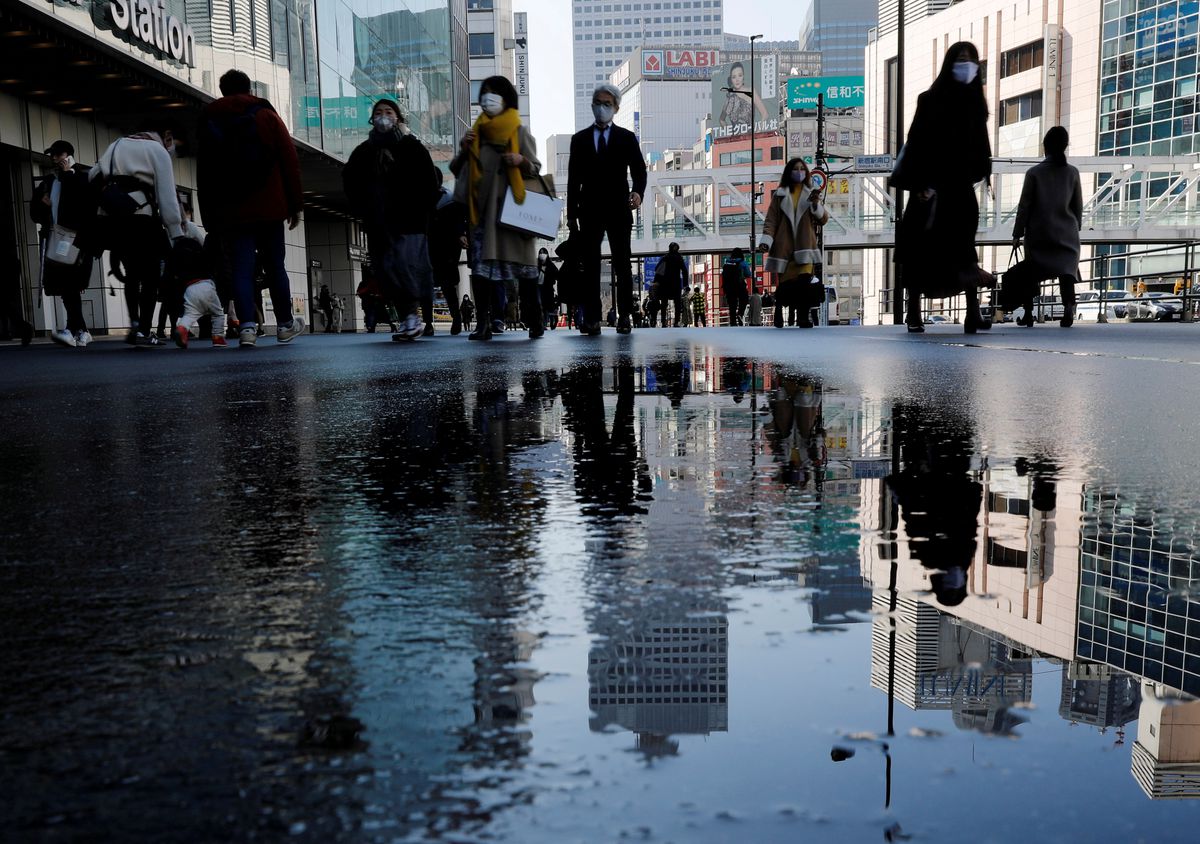 Japan's economy contracted much faster than expected in the third quarter as global supply disruptions and fresh COVID-19 cases hit business and consumer spending, raising challenges for the new government's growth plans.
While many analysts expect the world's third-largest economy to rebound in the current quarter, worsening global production bottlenecks pose increasing risks to the outlook.
"The contraction was far bigger than expected due to supply-chain constraints, which hit output and capital spending hard," said Takeshi Minami, chief economist at Norinchukin Research Institute.
"We expect the economy to stage a rebound this quarter but the pace of recovery will be slow as consumption did not get off to a good start even after COVID-19 curbs were eased late in September."
The economy shrank an annualized 3.0% in July-September after a revised 1.5% gain in the first quarter, preliminary gross domestic product (GDP) data showed on Monday, compared with a median market forecast for a 0.8% contraction.
The weak GDP contrasts with more promising readings from other advanced nations such as the United States, which saw its economy expand 2.0% in the third quarter on strong pent-up demand.
On a quarter-on-quarter basis, GDP fell 0.8% compared with market forecasts for a 0.2% decline.
Full coverage: REUTERS


China bill including much-needed chips funding stalled in U.S. Congress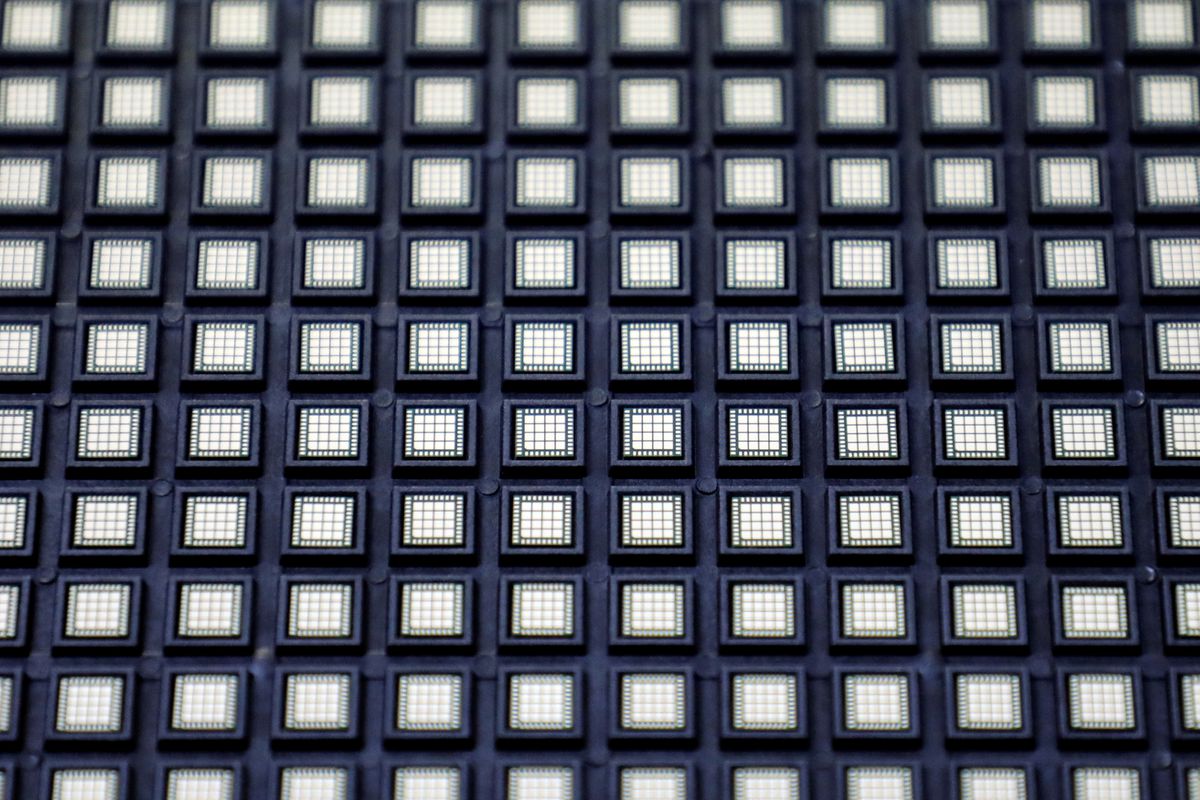 Sweeping legislation to boost U.S. competitiveness with China and fund much-needed semiconductor production passed the Senate with bipartisan support in June, but has stalled in the House of Representatives and now faces an uphill climb to become law before next year, if ever.
Although President Joe Biden's Democrats control both the Senate and House, and the White House says competing with China is a top priority, House members said they wanted to write their own bill, not consider the Senate-passed U.S. Innovation and Competition Act, or USICA.
Five months later, the House has not voted on its own bill nor taken up USICA. And with a packed legislative agenda, there is scant time to do so in 2021.
The Senate passed USICA by 68-32. The measure was a rare legislative foray into industrial policy, authorizing $190 billion to strengthen U.S. technology and research, and an additional $54 billion to increase U.S. production and research into semiconductors and telecommunications equipment.
There is a worldwide shortage of computer chips, crimping production of everything from gaming consoles to vehicles, and money in the bill would have gone to chip makers to expand manufacturing.
Many issues addressed in USICA, including trade and human rights, are expected to feature at Monday's virtual summit between Biden and Chinese leader Xi Jinping.
Full coverage: REUTERS


WORLDWIDE: FINANCE/MARKETS


Asia shares inch higher ahead of China data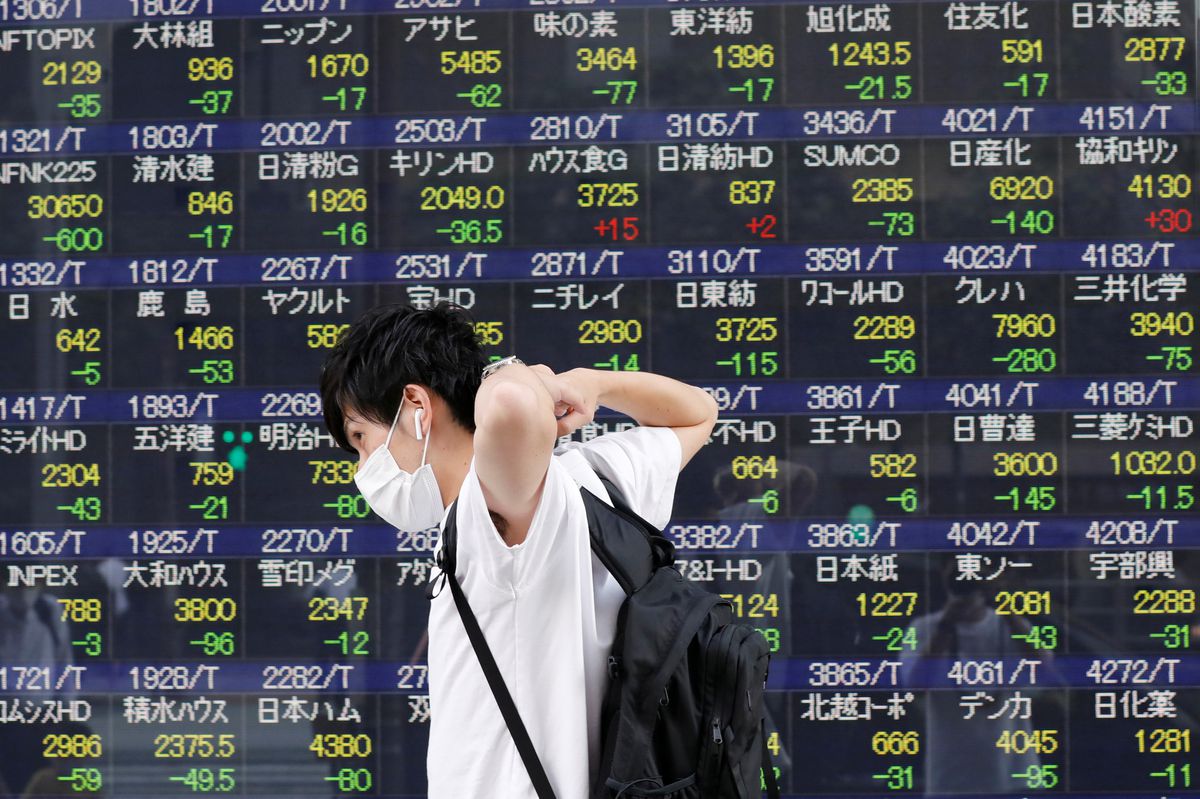 Asian shares edged cautiously higher on Monday as U.S. stock futures made early gains, though investors were wary of bearish surprises in a batch of Chinese economic data due out later.
Annual growth in retail sales, industrial output and urban investment are all expected to slow further in October partly due to pandemic restrictions and strains in the housing market.
Economists at CBA argued there was a chance the People's Bank of China would cut bank reserve requirements (RRR) this week to support activity.
"We estimate a 50 basis point cut to the RRR can release CNY 1 billion of liquidity," they said in a note "In our view, mild easing measures can help meet funding requirements for property developers and offset downside risks to the economy."
Elsewhere, the U.N. climate conference in Scotland did manage to hammer out a deal on emissions, but only by watering down a commitment to phase out coal.
MSCI's broadest index of Asia-Pacific shares outside Japan (.MIAPJ0000PUS) rose 0.1%, after popping higher late last week.
Japan's Nikkei (.N225) gained 0.7% as data showing economic activity shrank by more than expected in the third quarter only reinforced the case for aggressive fiscal stimulus.
Wall Street eased last week to break a string of gains, though the major indices were only a shade off all-time highs. S&P 500 futures firmed 0.2% in early trade on Monday, while Nasdaq futures added 0.3%.
Full coverage: REUTERS


Dollar near 16-month high, market awaits clues on Fed policy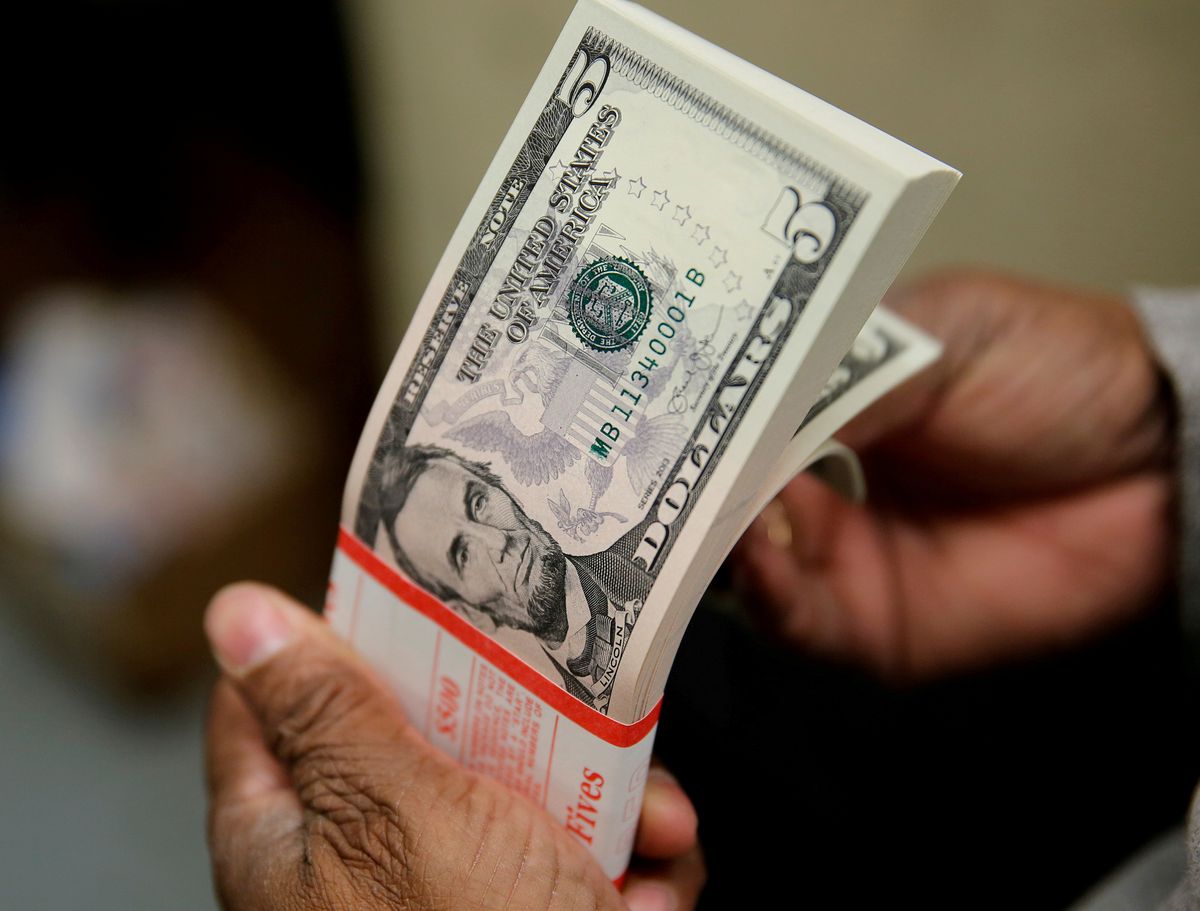 The dollar eased back from near an almost 16-month high versus major peers on Monday, as traders awaited fresh clues on the U.S. economy after bringing forward bets last week for a Federal Reserve interest rate hike on the back of red-hot inflation.
The dollar index, which measures the currency against six peers, eased 0.13% to 95.012 from Friday, when it posted its biggest weekly gain since mid-August and touched 95.266 for the first time since July 2020.
The main event on the U.S. economic calendar this week will be Tuesday's retail sales data, particularly after a survey on Friday showed consumer confidence unexpectedly plunged to a decade low in early November as high inflation hit sentiment.
"It will be important to watch what still cashed-up U.S. consumers do rather than what they say," as readings of sentiment were at odds with actual spending during the summer, Ray Attrill, head of FX strategy at National Australia Bank in Sydney, wrote in a client note.
The dollar had been on a tear since Wednesday, when data showed a broad-based rise in U.S. consumer prices last month at the fastest annual pace since 1990, casting doubts on the Fed's stance that price pressure will be transitory.
Money markets were pricing a first rate increase by July and a high likelihood of another by November next year as of the end of last week.
Full coverage: REUTERS


Oil prices slide amid fears of supply boost, weaker demand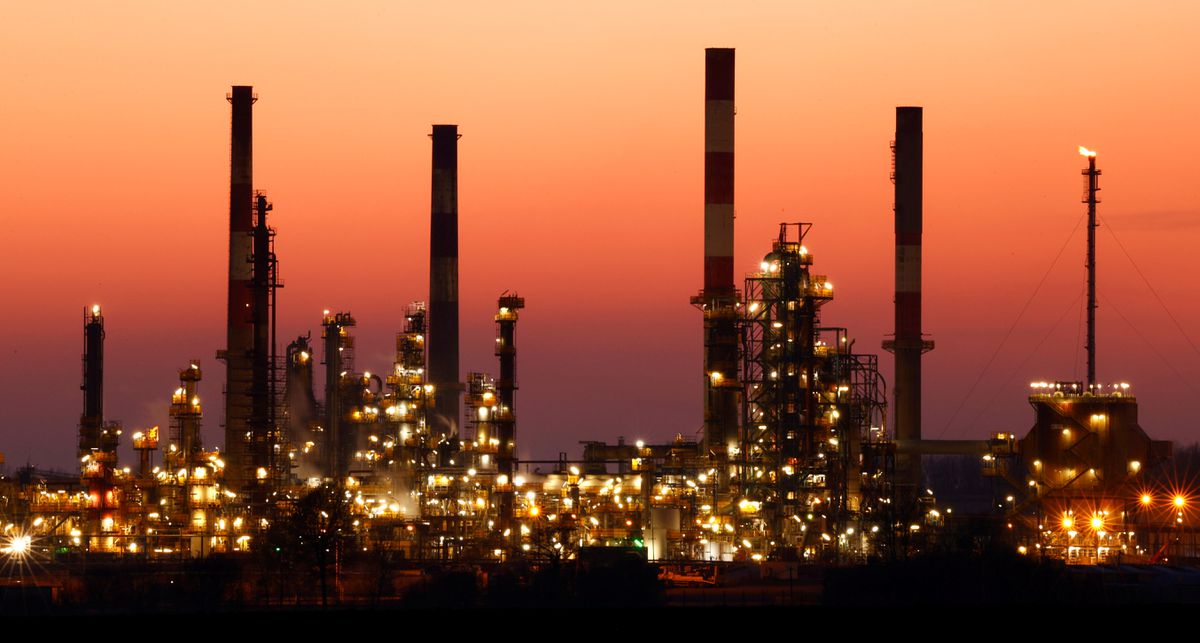 Crude oil prices skidded on Monday, under pressure from expectations of higher supplies and weakening demand.
Brent crude futures fell 58 cents, or 0.7%, to $81.59 a barrel, as of 0151 GMT. U.S. West Texas Intermediate (WTI) crude lost 58 cents, or 0.7%, to $80.21 a barrel.
Both markets have dropped for the last three weeks, hit by a strengthening dollar and speculation that President Joe Biden's administration might release oil from the U.S. Strategic Petroleum Reserve to cool prices.
"The White House has been debating how to tackle higher inflation, with some officials calling for the strategic reserve to be tapped, or halting U.S. exports," ANZ analysts said in a report.
U.S. energy firms this week added oil and natural gas rigs for a third week in a row with crude prices hovering near a seven-year high, prompting some drillers to return to the wellpad.
The oil and gas rig count, an early indicator of future output, rose by six to 556 in the week to Nov. 12, its highest level since April 2020, energy services firm Baker Hughes Co (BKR.N) said on Friday.
Meanwhile, the Organization of the Petroleum Exporting Countries (OPEC) last week cut its world oil demand forecast for the fourth quarter by 330,000 barrels per day (bpd) from last month's forecast, as high energy prices hampered economic recovery from the COVID-19 pandemic.
Full coverage: REUTERS