WORLDWIDE: HEADLINES
Japan's Inflation Tops BOJ Target For 2nd Month In Test Of Monetary Stance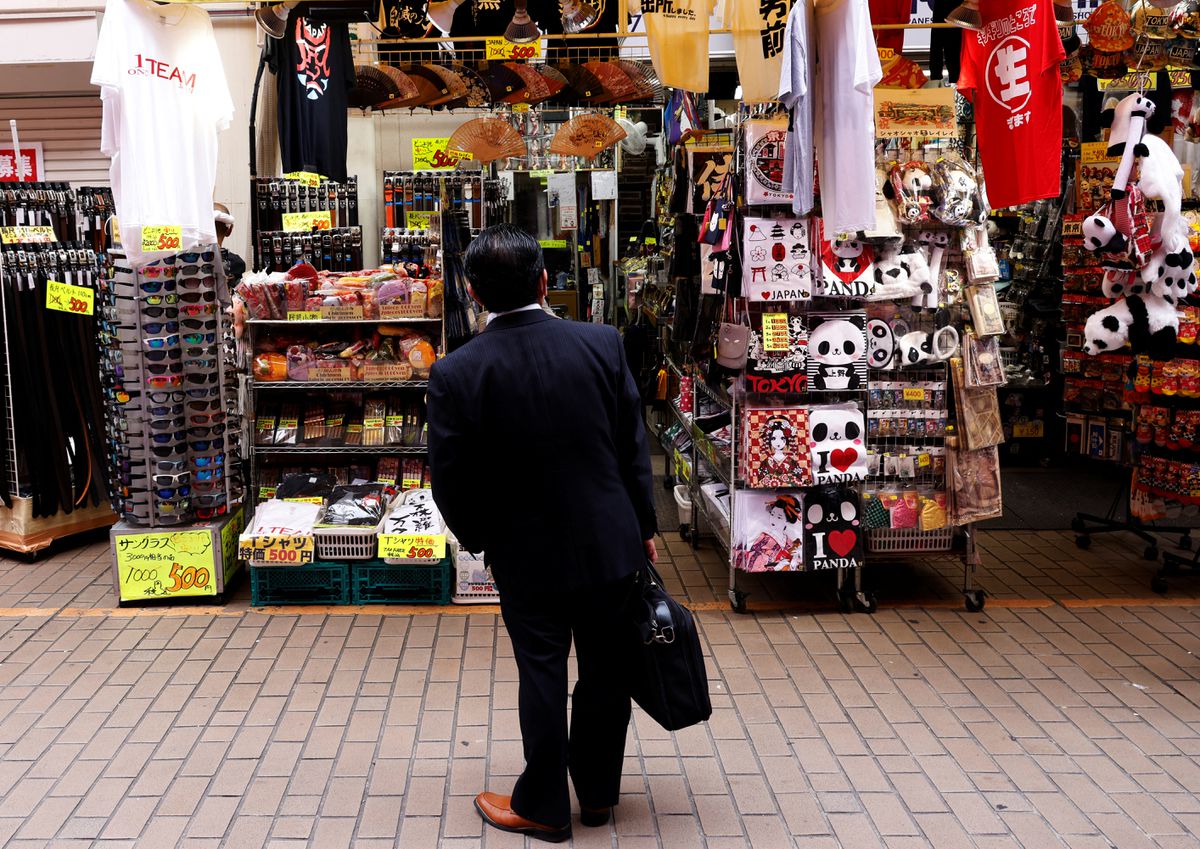 Japan's annual core consumer inflation topped the central bank's target for a second straight month in May, data showed on Friday, highlighting the intensifying pressure on the country's fragile economy from soaring global raw material costs.
The data challenges the Bank of Japan's view that the recent rise in prices is temporary, and does not warrant withdrawing monetary stimulus.
But with wage growth subdued, many analysts expect the BOJ to remain firmly focussed on stimulating a sluggish economy rather than fight inflation with interest rate hikes.
The nationwide core consumer price index (CPI), which excludes volatile fresh food but includes fuel costs, rose 2.1% in May from a year earlier, data showed, matching a median market forecast.
It stayed above the BOJ's 2% target for a second straight month, following a 2.1% rise in April which was the fastest pace of increase in seven years.
The core-core CPI, which strips away both volatile food and fuel costs, was up 0.8% in May from a year earlier after climbing by the same pace in April.
Full coverage: REUTERS
Analysis: Swiss Policy Pivot Signals Exit For Big Stock And Bond Investor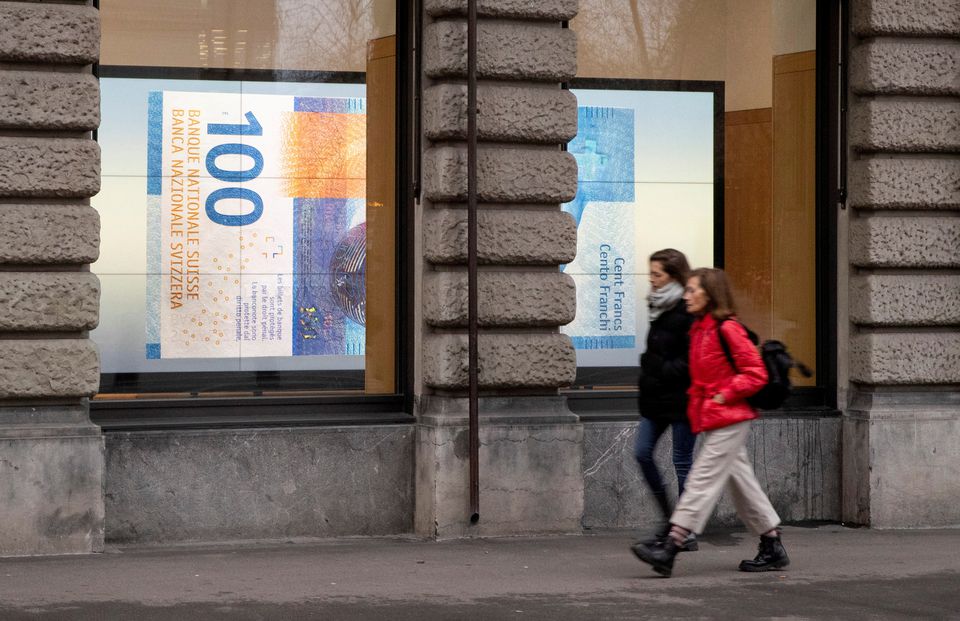 From Silicon Valley shares to U.S. and European government bonds, securities that are already under heavy pressure stand to lose a major buyer as Switzerland ends its long-standing policy of recycling euros and dollars into foreign markets.
The Swiss National Bank recently delivered a surprise half-point interest rate hike and for the first time in years omitted references in its statement to the franc being highly valued.
The shift is a momentous one, suggesting the SNB will no longer prioritise weakening the currency by purchasing foreign exchange – a policy that enabled it to build a reserve pile of nearly $1 trillion.
Unlike most central banks, it recycled these proceeds of intervention into world markets rather than holding them at home, making it a huge stock and bond investor. In recent years it ranked among the top shareholders in the likes of Apple, Amazon and Microsoft.
Any reduction in its purchases, or an eventual move towards selling – a possibility after the bank said it is also ready to check a weakening of the franc – risks heightening volatility on already shaky markets.
"The SNB's departure from its previous approach to keep the franc weak means they will unwind their large U.S. stock holdings, particularly in FAANGS, which should increase selling pressure on these mega-cap names," said Kaspar Hense, senior portfolio manager at Bluebay Asset Management, referring to the tech quintet of Facebook (Meta), Apple, Amazon, Netflix and Google.
Full coverage: REUTERS
WORLDWIDE: HEADLINES
Bruised Stocks Find Support As Growth Fears Dent Commodities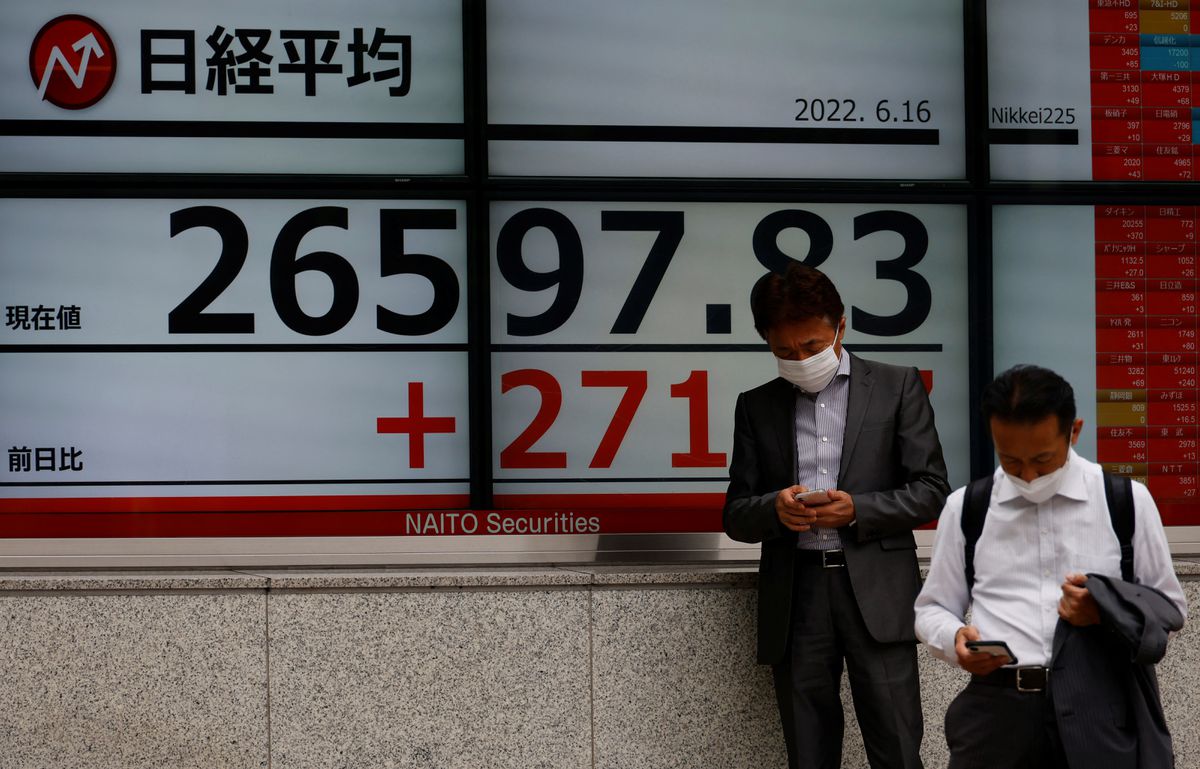 Global stocks and bonds headed for their first weekly gain in a month on Friday, with growth concerns tempered by hopes that sliding commodity prices can help brake runaway inflation.
MSCI's broadest index of Asia-Pacific shares outside Japan (.MIAPJ0000PUS) rose 1.4% on Friday, helped by short sellers bailing out of Alibaba (9988.HK) – which rose nearly 7% – amid hints that China's technology crackdown is abating.
Japan's Nikkei (.N225) rose 1.2% for a 2% weekly gain, while S&P 500 futures extended overnight gains by 0.76%. EuroSTOXX 50 futures rose 1% and FTSE futures rose 0.6%.
The week has been marked by steep declines for commodities on worries that the world economy is looking shaky and that interest rate hikes will hurt growth – which in turn is also prompting traders to pare back some bets on the size of rate hikes.
Copper, a bellwether for economic output with its wide range of industrial and construction uses, is heading for its steepest weekly drop since March 2020. It fell in Shanghai on Friday and is down about 8% on the week.
Oil is also headed for a weekly loss. Brent crude futures are down 2.5% on the week to $110.35 a barrel, while benchmark grain prices sank with Chicago wheat off more than 8% for the week.
Full coverage: REUTERS
Dollar Stumbles As Rate Path Fuels Recession Worries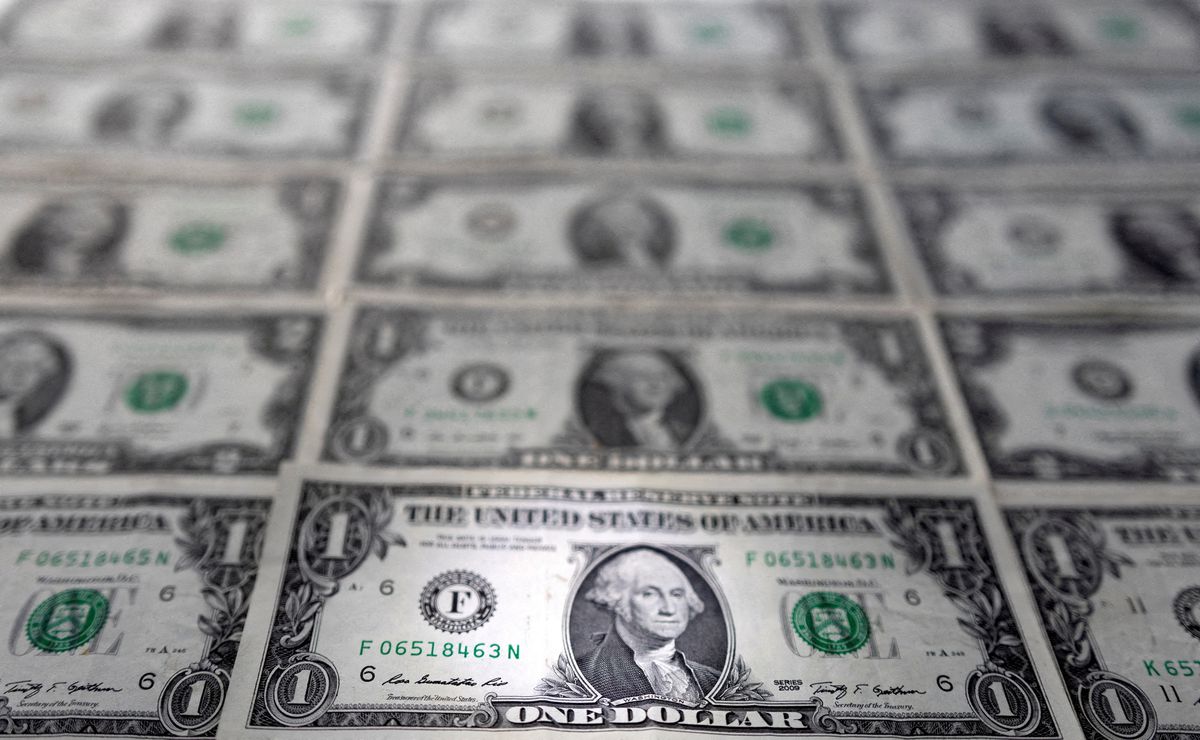 The U.S. dollar slipped against its major peers on Friday, on course for its first weekly decline this month as investors assess the path for Federal Reserve policy and whether aggressive rate hikes would trigger a recession.
The dollar index , which measures the greenback against six rivals, edged down 0.07% to 104.33 in the Asian morning. It fell back from a 0.19% rise the previous day that was driven mostly by a decline in the euro after weak European factory data reduced bets for European Central Bank tightening.
Dollar trading has been choppy this week, with markets now betting on more cautious policy action from the Fed after another expected 75 basis point rate increase in July.
Fed Governor Michelle Bowman said on Thursday that she supports 50 basis point hikes for "the next few" meetings after July's. Meanwhile, Fed Chair Jerome Powell, in his second day of Congresional testimony, stressed the central bank's "unconditional" commitment to taming inflation, even amid risks to growth.
Recession fears have tamed Treasury yields, suppressing a key support for the dollar, with that on the 10-year note sliding to a two-week low overnight.
Against the yen , which is extremely sensitive to changes in U.S. yields, the dollar eased 0.1% to 134.795. For the week, it was down about the same amount, and set to snap a three-week, 6.19% winning streak.
Full coverage: REUTERS
Oil Trades Sideways On Fears Of Slower Demand, Supply Uncertainty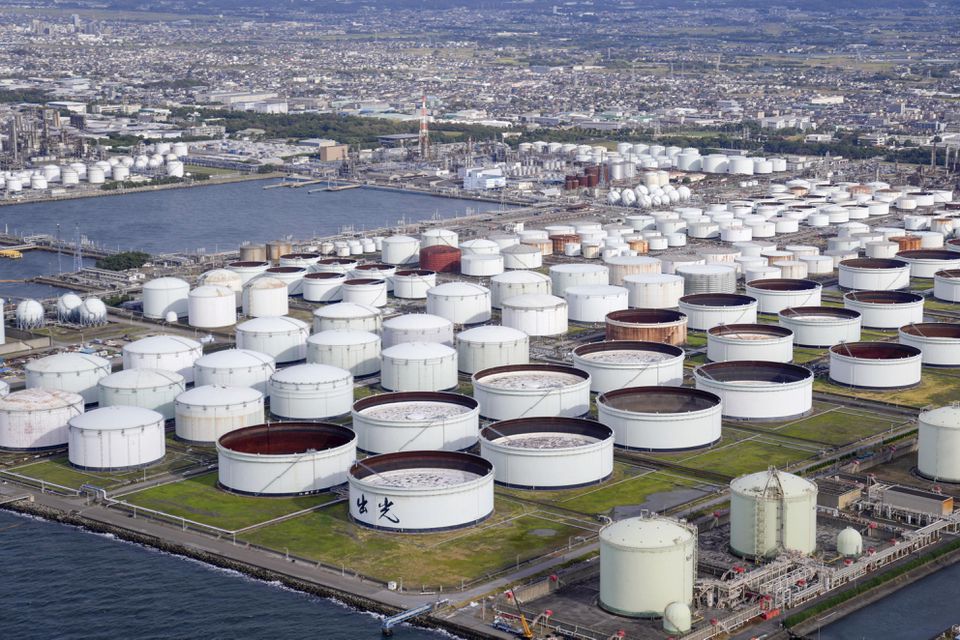 Oil prices traded sideways on Friday after briefly rising nearly $1 per barrel, as the market balanced fears of slower demand from cooling U.S. economic activity with supply uncertainty.
Brent crude futures were trading down 5 cents, or 0.1%, at $110.00 a barrel by 0310 GMT, while U.S. West Texas Intermediate (WTI) crude futures were up 19 cents, or 0.2%, at $104.46 a barrel. Prices fell around 1.5% in the previous session.
Crude futures slipped back into sell mode after U.S. manufacturing and services PMIs came in well below expectations, along with a downswing in Germany's manufacturing data, said Stephen Innes, managing partner at SPI Asset Management.
"Under these conditions, higher crude oil prices will become super sensitive to any perceived or otherwise increased supply inputs," Innes said, noting signs of Russian crude hitting the oil complex and mounting pressure on OPEC to boost output.
OPEC and allied producing countries including Russia will likely stick to a plan for accelerated output increases in August in hopes of easing crude prices and inflation as U.S. President Joe Biden plans to visit Saudi Arabia, sources said.
Full coverage: REUTERS