WORLDWIDE: HEADLINES
Japan's Q1 GDP Falls Less Than First Thought On Stronger Consumption
Japan's economy shrank slightly less than initially reported in the first quarter, as private consumption remained resilient in the face of resurgent COVID-19 infections and companies rebuilt their stock, offsetting a drop in business spending.
While the slower contraction is welcome news for policymakers hoping the economy will return to growth this quarter, persistent supply chain disruptions remain a risk to economic momentum in April-June.
Revised gross domestic product (GDP) data released by the Cabinet Office on Wednesday showed Japan's economy shrank an annualised 0.5% in January-March. That was a smaller drop than the preliminary reading of a 1.0% fall released last month.
On a quarter-on-quarter basis, GDP lost 0.1%, beating median market expectations for a 0.3% drop.
Private consumption, which makes up more than a half of Japan's GDP, increased 0.1% in the first quarter from the previous three months, revised up from a flat reading thanks to a stronger contribution from mobile phone fees and car sales.
An increase in inventories also supported growth, in a sign that automakers and other manufacturers were looking for ways to cope with supply chain pressures, said Takumi Tsunoda, senior economist at Shinkin Central Bank Research Institute.
That helped offset a 0.7% fall in capital spending, but could indicate lower GDP growth in the current quarter as inventory growth cools.
Full coverage: REUTERS
Australia's Energy Woes Deliver Inflationary Shock To RBA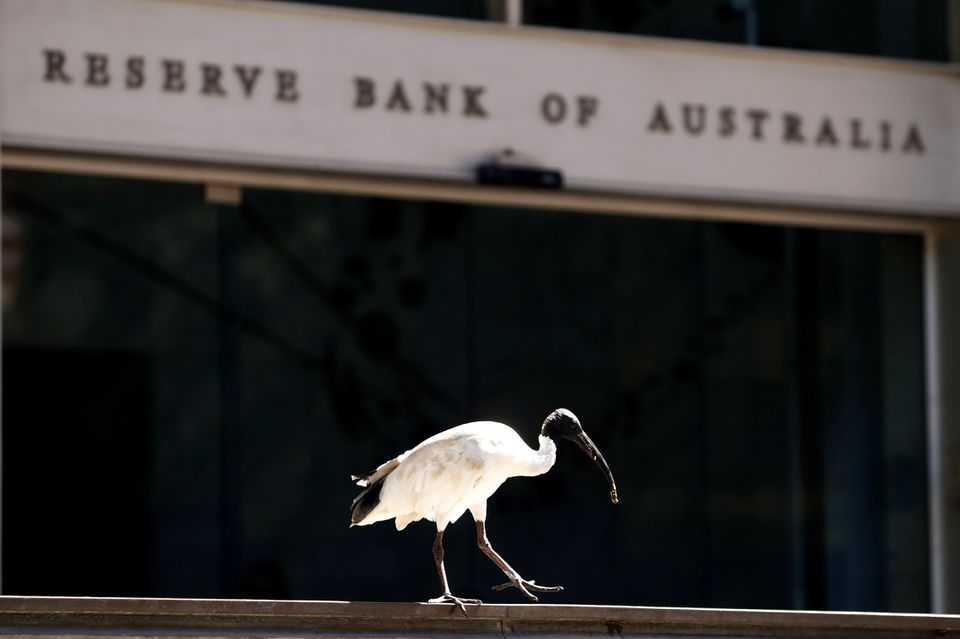 A recent spike in Australia's energy prices is threatening to keep inflation higher for longer, a major reason policymakers this week felt compelled to hike interest rates by the most in two decades and warn of a lot more to come.
The surprisingly sharp half-point rate rise to 0.85% came even as consumer sentiment hit depths last seen during the worst of the pandemic and house prices in Sydney and Melbourne suffered a third month of losses.
Among the justifications cited by the Reserve Bank of Australia (RBA) was that rising energy prices meant inflation was now set to be higher than expected just a month ago.
"The energy market has been hit by a perfect storm of rising demand, a reduction in output from coal fired base load generation plus record high coal and gas prices," says Justin Smirk, a senior economist at Westpac.
That is likely to be a shock for the RBA given it had long argued that inflation was less of a problem in resource-rich Australia precisely because energy costs had not surged here.
Australia had lagged industrialised peers such as the United States and New Zealand in shifting away from the crisis-mode monetary settings of the pandemic and had up until recently urged patience on price pressures caused by supply bottlenecks. It delivered its first rate hike in over a decade in May.
The Labor government, in just its third week in power, has promised to ease the cost of living crisis in an October budget, but has no easy solution for the energy spiral.
Full coverage: REUTERS
WORLDWIDE: FINANCE/BUSINESS
Asia Stocks Advance As Investors Weigh Impact Of Hawkish Central Banks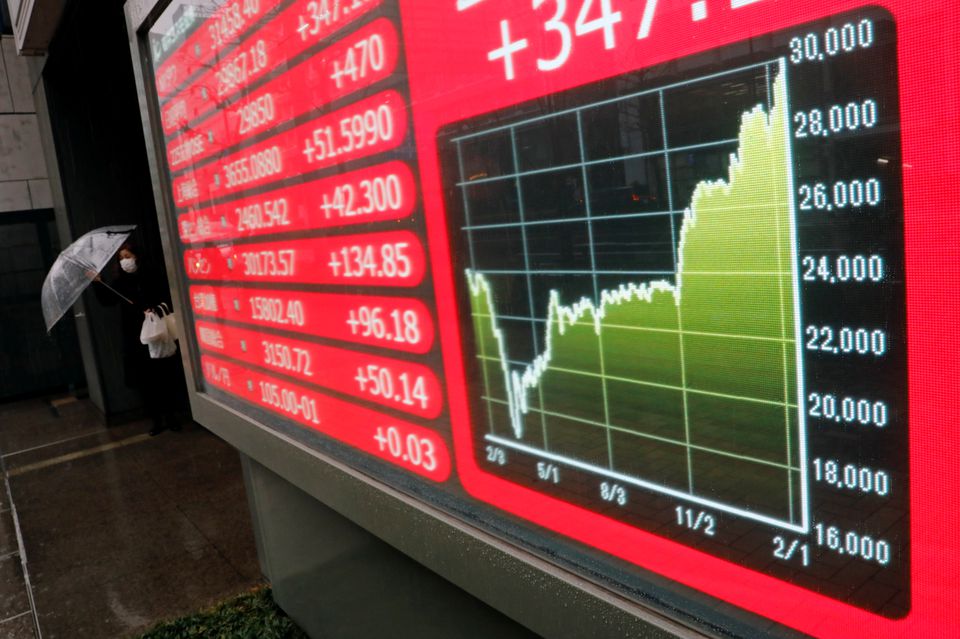 Asia stocks rose on Wednesday, encouraged by a rally on Wall Street, but gains were kept in check by worries that aggressive central bank policy tightening will stifle global growth and raise the risks of stagflation.
The World Bank on Tuesday slashed its global growth forecast by nearly a third to 2.9% for 2022, warning that Russia's invasion of Ukraine has compounded the damage from the COVID-19 pandemic, and many countries now faced recession.
Nevertheless, U.S. stocks rallied to end higher for a second straight day, buoying the mood in Asia.
MSCI's broadest index of Asia-Pacific shares outside Japan (.MIAPJ0000PUS) rose 1.15%, recouping most of its losses in the previous session, while Japan's Nikkei 225 (.N225) index was up 1%.
Australia's S&P/ASX 200 index (.AXJO) rose 0.72%, recovering half of its slide on Tuesday after the central bank unexpectedly raised interest rates by the most in 22 years and flagged more tightening to come.
India's central bank is also expected to raise rates later in the day (0430 GMT) in a bid to tame hot prices, with more hikes being priced in.
On Thursday, the European Central Bank meets and markets are expecting it to at least lay the groundwork for rapid rate rises, if not begin them with a small hike.[ECBWATCH}
Full coverage: REUTERS
Yen Slides As Europe Braces For Rate hikes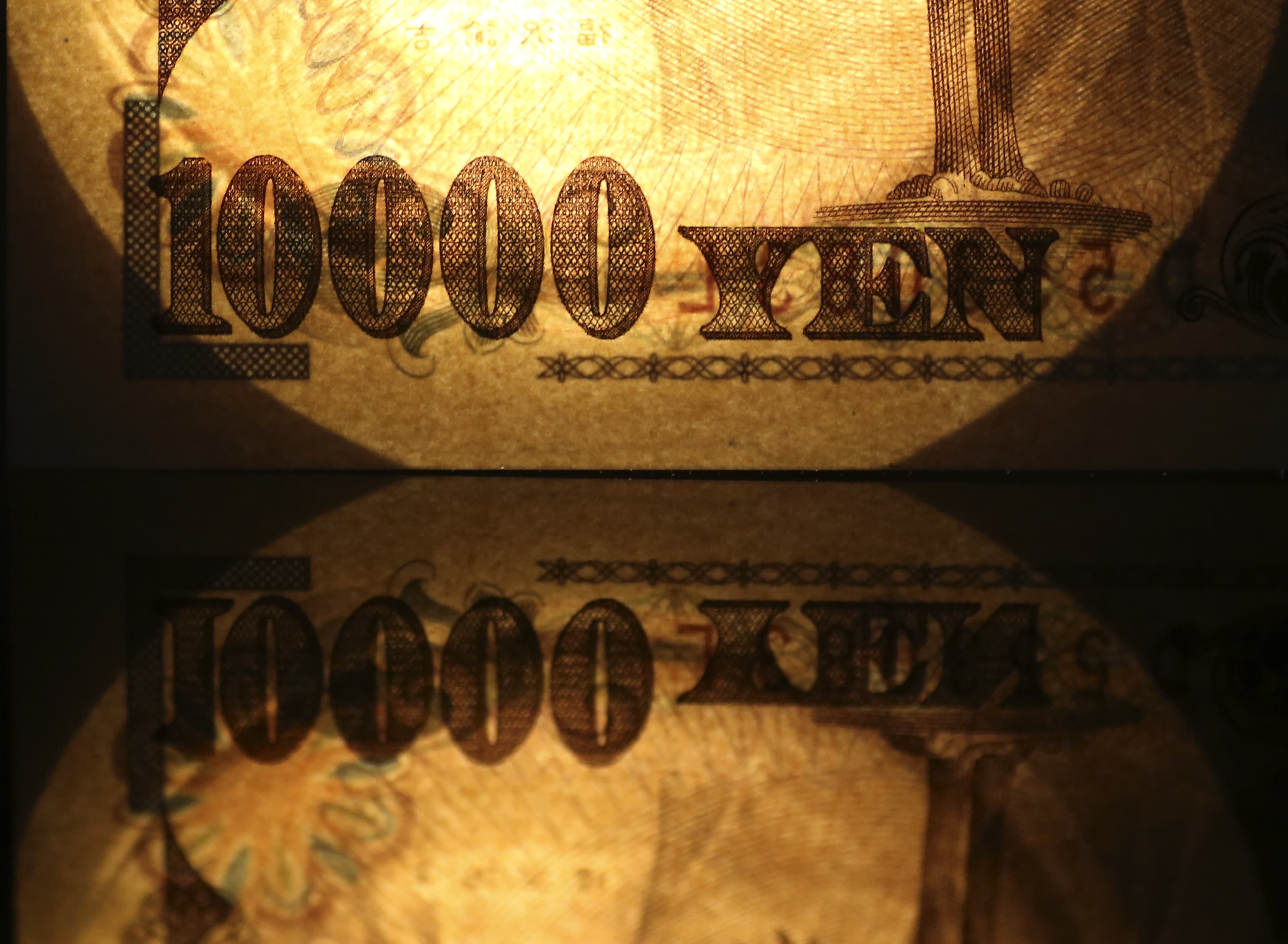 The yen hit a fresh 20-year low versus the dollar on Wednesday and slipped to a seven-year trough against the euro as traders awaited a European Central Bank meeting likely to leave Japan alone among peers in sticking to ultra easy monetary policy.
The ECB meets on Thursday and markets are expecting it to at least lay the groundwork for rapid rate rises, if not begin them with a small hike.
The U.S. Federal Reserve is expected to raise its benchmark funds rate by 50 basis points next week and again in July but Bank of Japan (BOJ) officials have given no indication of abandoning accommodative settings.
The yen has accordingly lost more than 4.5% from 127.09 per dollar to touch 133.22 in eight sessions, dropping hard on crosses as investors see soaring consumer prices forcing central banks around the world to crimp demand with rapid hikes.
The yen last traded at 133.02 per dollar. It has fallen more than 6% in 10 sessions to a seven-year low of 96.12 per Australian dollar, accelerating the slide after a surprisingly big rate hike in Australia on Tuesday.
It is down 10 sessions in a row on the euro, its longest losing streak in eight months, and found a seven-year low of 142.36 early in Asia trade.
Full coverage: REUTERS
Oil Prices Inch Higher Ahead Of U.S. Inventories Data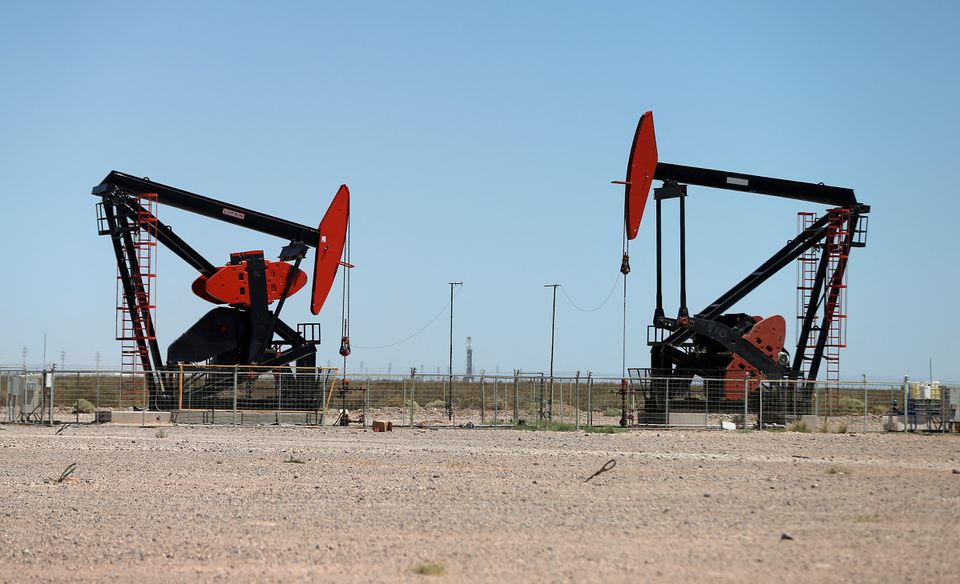 Oil prices edged up on Wednesday ahead of data on U.S. oil inventories, with crude futures supported by tight supplies and recovering fuel demand as China's top cities relax COVID-19 curbs.
Brent crude futures for August rose 22 cents, or 0.2%, to $120.79 a barrel by 0012 GMT after closing at the highest since May 31 on Tuesday.
U.S. West Texas Intermediate crude for July was at $119.65 a barrel, up 24 cents, or 0.2%, after reaching its highest settlement since March 8 on Tuesday.
Analysts polled by Reuters expect another drawdown of U.S. crude inventories in data for last week although gasoline and distillates stocks could edge higher.
However, figures from the American Petroleum Institute showed that U.S. crude and oil products inventories rose last week.
The U.S. Energy Information Administration (EIA) reports at 10:30 a.m. EDT (1430 GMT) on Wednesday.
Global crude and oil products supplies remain tight, boosting Asian refiners' diesel margins to record levels, as Western sanctions hamper exports from major producer Russia.
Full coverage: REUTERS