WORLDWIDE: HEADLINES
Kyoto's Love-hate Relationship With Tourists Endures As Yen Weakens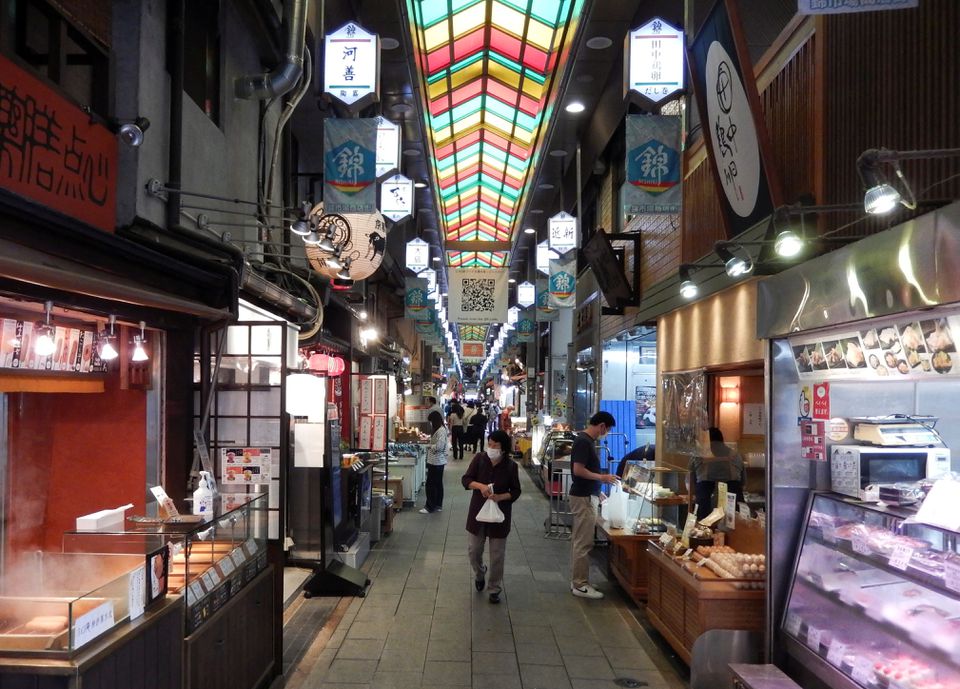 Poring over the ledger at her more than 230-year-old liquor shop in Kyoto, Yasuko Fujii has mixed feelings about the return of foreign tourists who would crowd the streets of Japan's ancient capital before the pandemic – and buy lots of whisky and wine.
Her ambivalence reflects a broader uncertainty in Japan about welcoming tourist hordes amid fears they could trigger a resurgence in COVID-19 cases, even though a weak yen would be a big draw for tourists and a boon for local businesses.
"From a business standpoint, we want foreign tourists to come," the 79-year-old Fujii said. "But from an emotional standpoint, we want customers from Japan."
Millions of tourists from China, South Korea and Southeast Asia used to throng the Nishiki market where Fujii's shop is located before curbs set in two years ago. Locals often felt overwhelmed and many stopped coming, she said.
Japan's opening up to mass tourism over the last decade brought an economic boost – a record 32 million tourists visited in 2019 and spent some $38 billion – but that also led to complaints of shoddy behaviour at sites such as Kyoto's temples.
Known for its narrow streets of tea houses and "ryokan" inns, Kyoto has been both badly hit and deeply relieved by the absence of foreign tourists, locals say.
With the yen at its weakest in more the two decades and a revival in global travel, Kyoto's hard-hit hotels and traditional sweet shops should have been bracing for a tourism surge. Instead, only some visitors have trickled in as Japan is allowing a small number of tourists to enter the country after easing curbs in June.
Full coverage: REUTERS
Malaysia Central Bank To Hike Rates Again In July And September – Reuters Poll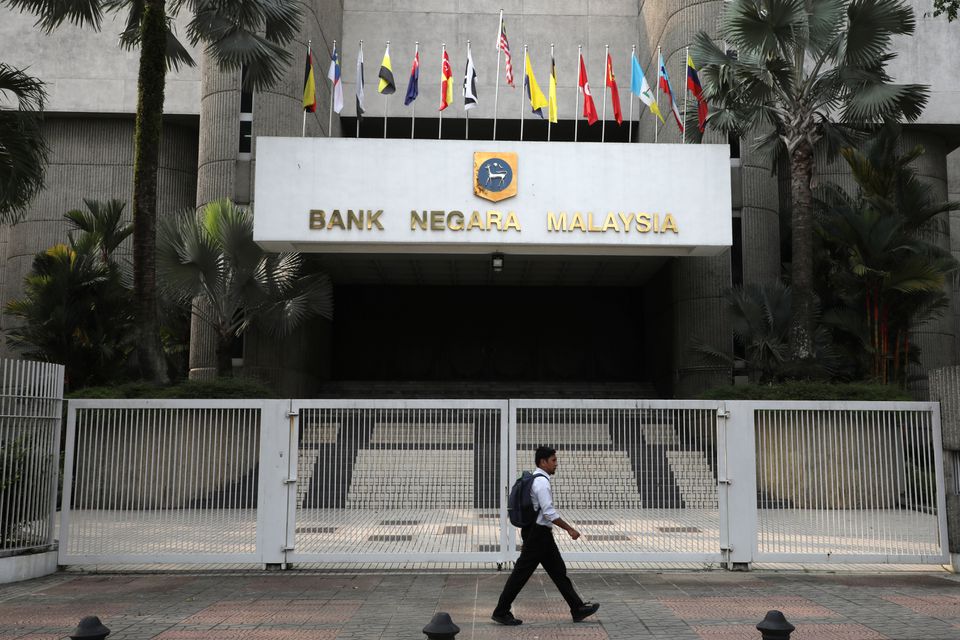 Malaysia's central bank will raise rates by 25 basis points on Wednesday, its first consecutive rise in more than a decade, to rein in inflation stemming in part from a weaker ringgit as the U.S. Federal Reserve hikes aggressively, a Reuters poll found.
Bank Negara Malaysia (BNM), although dealing with low inflation compared with many other economies, unexpectedly raised its key overnight policy rate by 25 basis points to 2.00% at its May meeting.
All 22 economists in the June 27-July 1 poll forecast rates (MYINTR=ECI) to rise by another 25 basis points to 2.25% at the July 6 meeting. The central bank last raised rates twice in a row in mid-2010.
Still, BNM, which has said it intends to take a "measured and gradual" pace, was expected to go slow compared with other global peers.
A slight majority of survey respondents, 12 of 22, predicted another 25 basis point rise in September to 2.50%, while the remaining 10 expected no change after a July hike.
Either way, more rate hikes are certainly coming.
Full coverage: REUTERS
WORLDWIDE: HEADLINES
Asia Shares Cautious As Wall St Futures Slip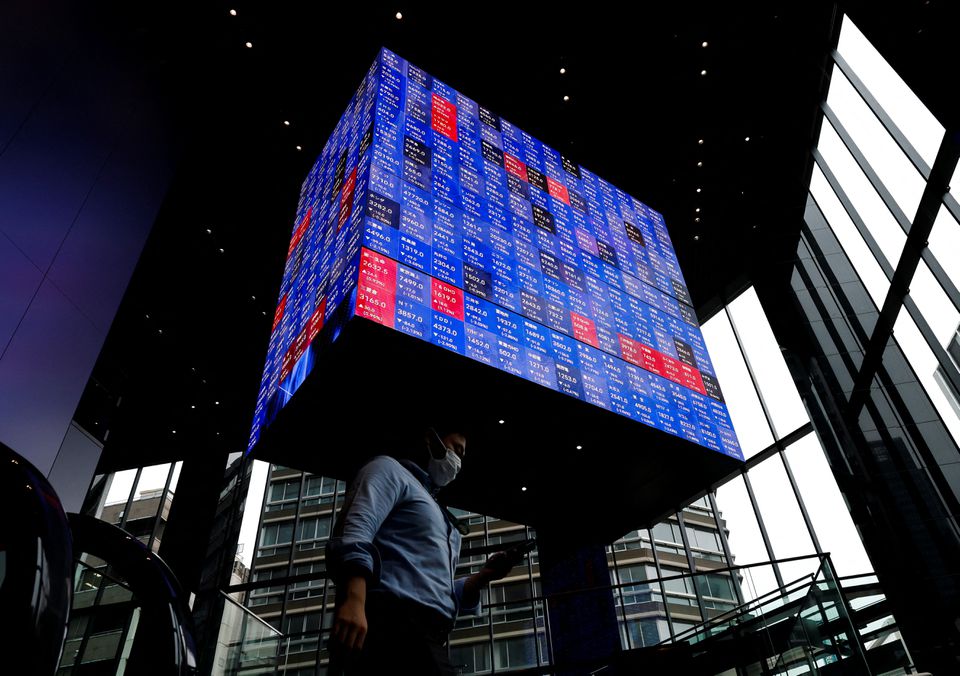 Asian share markets started cautiously on Monday as a run of soft U.S. data suggested downside risks for this week's June payrolls report, while the hubbub over possible recession was still driving a relief rally in government bonds.
The search for safety kept the U.S. dollar near 20-year highs, though early action was light with U.S. markets on holiday.
Cash Treasuries were shut but futures extended their gains, implying 10-year yields were holding around 2.88% having fallen 61 basis points from their June peak.
MSCI's broadest index of Asia-Pacific shares outside Japan (.MIAPJ0000PUS) inched up 0.3%, while Japan's Nikkei (.N225) added 0.9%.
However, both S&P 500 futures and Nasdaq futures eased 0.4%, after steadying just a little on Friday.
David J. Kostin, an analyst at Goldman Sachs, noted that every S&P 500 sector bar energy saw negative returns in the first half of the year amid extreme volatility.
Full coverage: REUTERS
Dollar Holds Firm As Growth Fears Stalk Markets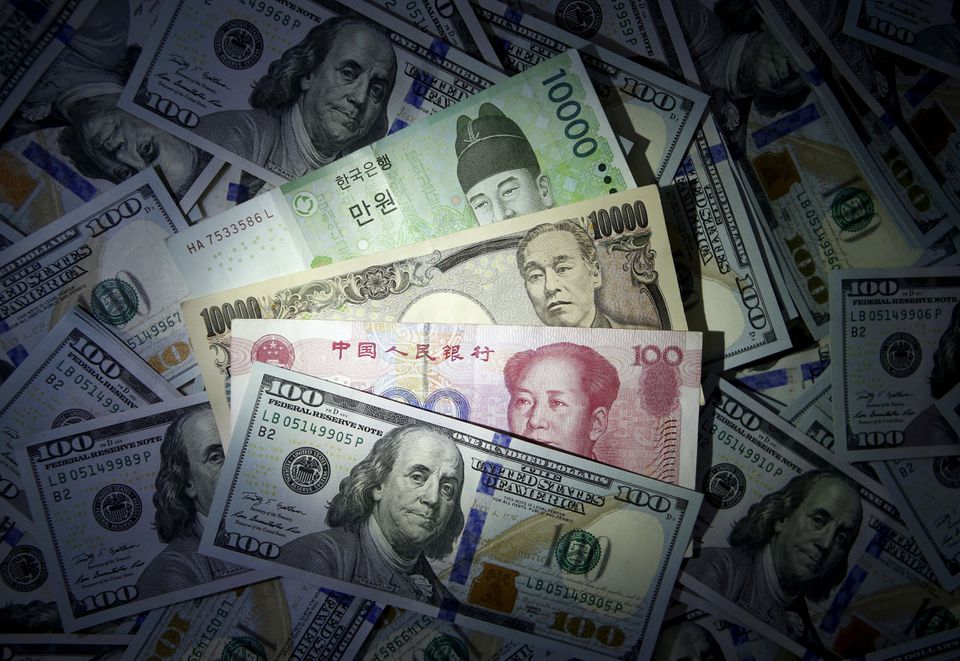 The dollar kept trade-sensitive currencies pinned near multi-year lows on Monday and the euro was under pressure as investors sought safety due to worries about slowing global growth.
Data on Friday showed euro zone inflation surging to another record, adding to the case for the European Central Bank to hike interest rates this month.
While the common currency was steady at $1.0435 on Monday, it is barely above May's five-year trough of $1.0349 and highlights the market's preference for dollars as gloom clouds the outlook.
The Australian and New Zealand dollars hit two-year lows on Friday and weren't far from those levels early in the Asia session, with the Aussie down 0.3% to $0.6796, after falling to as low as $0.6764 on Friday. The kiwi slipped 0.1% to $0.6197.
Trade is likely to be lightened ahead of the Independence Day holiday in the United States.
Safety flows tend to support the greenback, especially at the expense of trade and export-driven currencies, when the world economy is weak. This has kept the dollar elevated even as growth fears have tempered U.S. rate hike expectations.
Full coverage: REUTERS
Oil Prices Slip As Recession Fears Rumble On, Tight Supply Stems Losses 
Oil prices fell in early Asian trade on Monday, paring gains from the previous session as fears of global recession weighed on the market even as supply remains tight amid lower OPEC output, unrest in Libya and sanctions on Russia.
Brent crude futures slipped 35 cents, or 0.3%, to $111.28 a barrel at 0016 GMT, having jumped 2.4% on Friday.
U.S. West Texas Intermediate (WTI) crude futures similarly dropped 32 cents, or 0.3%, to $108.11 a barrel, after climbing 2.5% on Friday.
While recession fears have weighed on the market over the past two weeks, supply concerns linger, preventing steeper price falls.
"Energy markets remain laden with specific supply risks that makes being short a nervy experience," Commonwealth Bank commodities analyst Tobin Gorey said.
Output from the 10 members of Organization of the Petroleum Exporting Countries (OPEC) in June fell 100,000 barrels per day (bpd) to 28.52 million bpd – a long way off their pledged increase of about 275,000 bpd, a Reuters survey showed.
Full coverage: REUTERS