WORLDWIDE: HEADLINES
New Zealand's Inflation Hits 3-Decade High, Raising Bets On Sharper Rate Hikes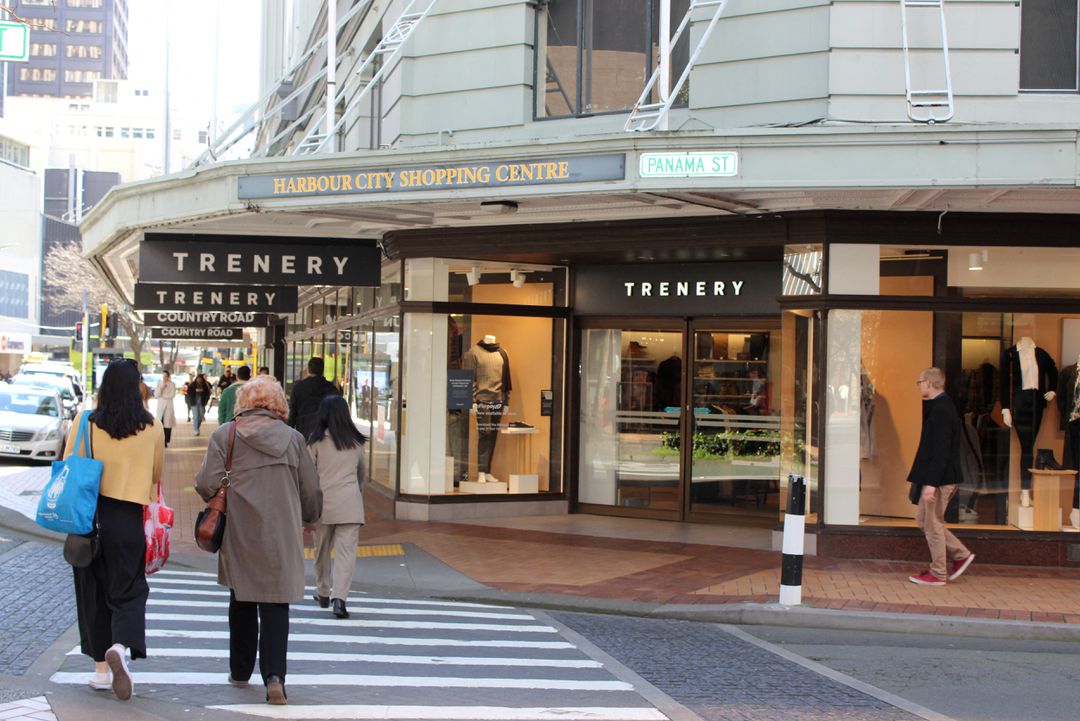 New Zealand's consumer prices rose at their fastest pace in three decades, beating forecasts and raising the prospect of an unprecedented 75 basis point interest rate hike at the central bank's policy meeting next month.
The consumer price index (CPI) increased 7.3% in the second quarter, speeding up from a 6.9% gain in the first quarter and the fastest since the June quarter of 1990 when prices rose 7.6%, Statistics New Zealand said in a statement on Monday.
The index rose 1.7% quarter-on-quarter, slightly slower than the 1.8% rise in the first quarter. The inflation readings were above economists' expectations in a Reuters poll for a 1.5% rise for the quarter and a 7.1% annual gain.
The New Zealand dollar shot up 0.5% and the two-year swap rate rose 11 basis points to 4.15% after the data, on growing expectations the central bank will again hike rates at its August meeting.
Most economists expect the Reserve Bank of New Zealand (RBNZ) to raise rates by 50 basis points next month but the hotter-than-expected inflation has raised the possibility the bank may follow global peers in delivering a supersized hike.
"A 75 bp hike at the August (monetary policy statement) is a very real possibility, particularly if the labour market data on 3 August delivers another hawkish surprise," ANZ said after the data.
Full coverage: REUTERS
China Urges Banks To Extend Loans For Real Estate Projects Amid Mortgage Boycott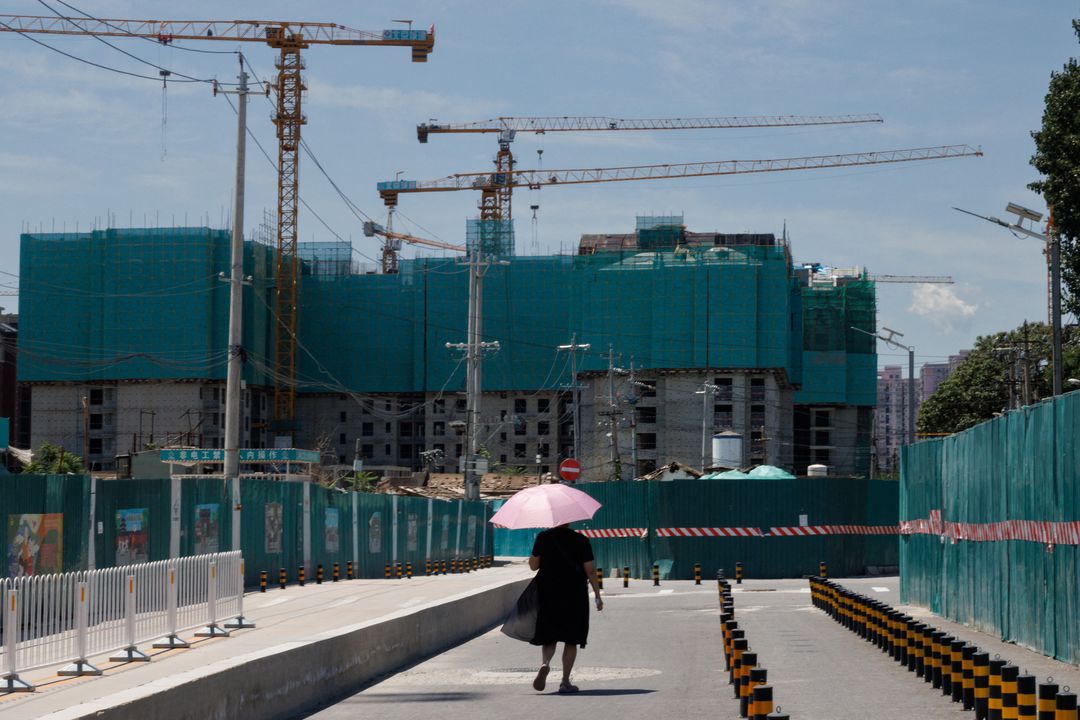 Chinese regulators on Sunday urged banks to extend loans to qualified real estate projects and meet developers financing needs where reasonable, in their latest effort to ease concerns triggered by a widening mortgage-payment boycott on unfinished houses.
The remarks by the China Banking and Insurance Regulatory Commission (CBIRC) came after a growing number of home buyers across China threatened to stop making their mortgage payments for stalled property projects, aggravating a real estate crisis that has already hit the economy.
Investors have continued to dump Chinese banking stocks as well as developers' shares and bonds, even after the CBIRC vowed on Thursday to strengthen its coordination with other regulators to "guarantee the delivery of homes".
In an interview with the official China Banking and Insurance New on Sunday, the CBIRC reiterated that it will support local governments to promote home delivery, and expressed confidence that with concerted efforts, "all the difficulties and problems will be properly solved."
Full coverage: REUTERS
WORLDWIDE: HEADLINES
Asia Tries To Bounce, Tense Week Ahead For EU 
Asian shares inched higher on Monday following a much-needed bounce on Wall Street, but nerves are stretched ahead of a near-certain rate hike in Europe and another round of corporate earnings reports.
It is shaping up to be a tense week for Europe as it waits anxiously to see if Russia resumes the flow of gas through the Nord Stream 1 pipeline on July 21, while Italy teeters on the brink of political turmoil should Prime Minister Mario Draghi go ahead and resign.
"If gas flows do not resume meaningfully, European gas prices will surge, prompting Germany and others to enact gas and power rationing with a deep recession all but guaranteed if this were to occur," said Taylor Nugent, an economist at NAB.
"Our base case is that gas flows resume."
The uncertainty will haunt the European Central Bank as it holds a policy meeting where it is likely to kick off a tightening cycle with a rise of 25 basis points.
Full coverage: REUTERS
Dollar Lurks Below Highs As Euro Gasps For Gas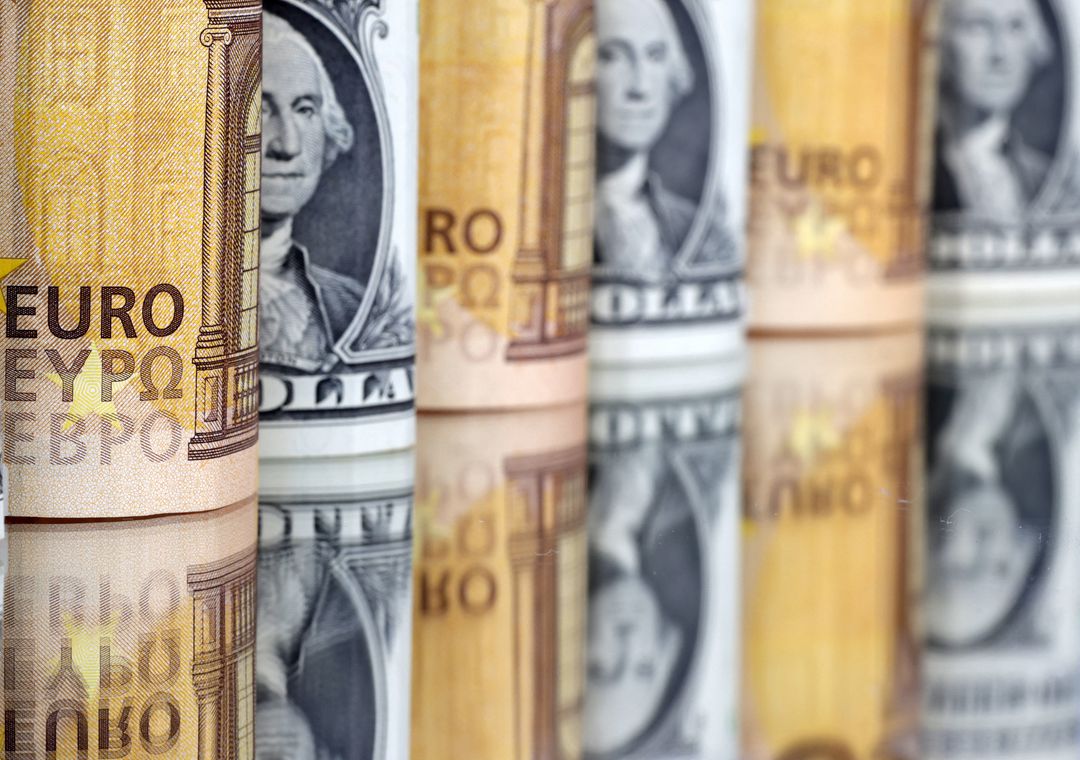 The dollar began the week nudging down from multi-year highs, with a hotter-than-forecast inflation reading in New Zealand lending modest support to the kiwi, though fears about Europe's gas supply put a cap on dollar selling.
The greenback has soared this year thanks to a combination of rising U.S. interest rates and wobbling economies in Europe and China. It pushed above parity on the euro for the first time in almost 20 years last week, before easing back.
The euro last bought $1.0094 and the yen , which has tumbled about 17% this year, steadied at 138.29 per dollar. The New Zealand dollar and the Aussie inched higher after inflation surged to a three-decade high in New Zealand.
Traders are holding their breath ahead of Thursday, when gas is supposed to resume flowing through the Nord Stream pipe from Russia to Germany after a shutdown for scheduled maintenance.
"If that doesn't happen, that would be a very bad thing for a lot of currencies," said Joseph Capurso, head of international economics at Commonwealth Bank of Australia, with the euro likely to be the biggest loser and the dollar a beneficiary.
The uncertainty is overshadowing a European Central Bank meeting, also due on Thursday, where policymakers are expected to begin Europe's hiking cycle with a 25 basis point (bp) increase.
Full coverage: REUTERS
Oil Drops As China's Rising COVID Cases Renew Fuel Demand Concerns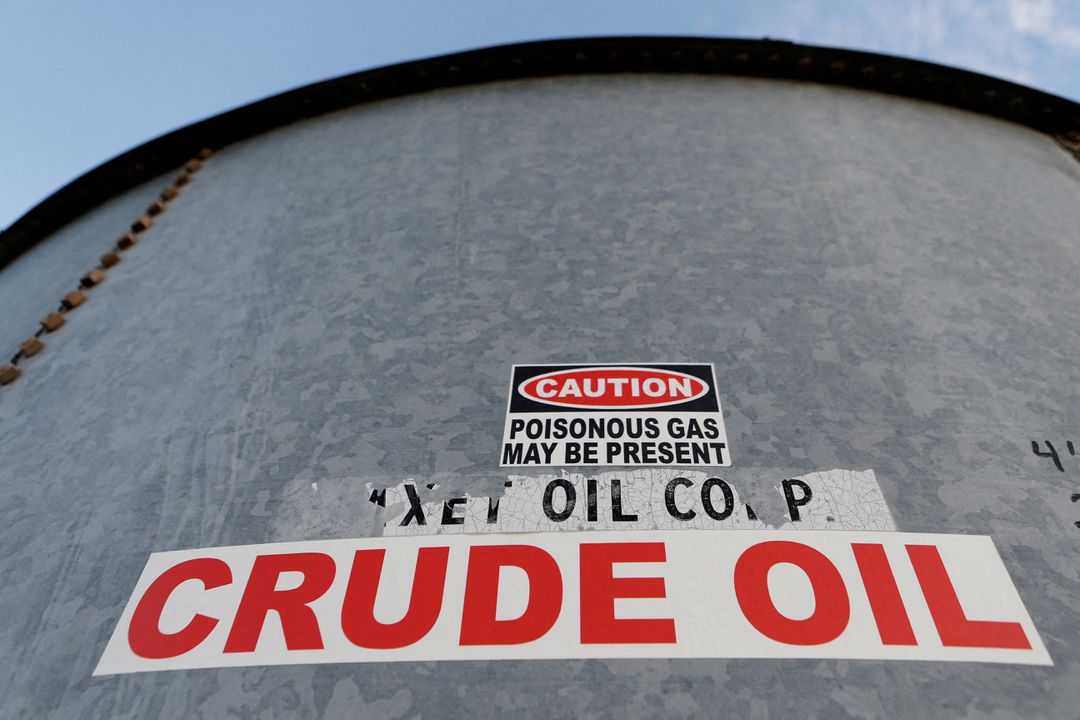 Oil prices fell $1 in early trading in Asia on Monday, cutting into gains from Friday, as attention turned back to rising COVID-19 cases in China and the prospect of lockdowns again reducing fuel demand in the world's top oil importing nation.
U.S. West Texas Intermediate (WTI) crude futures for August delivery dropped $1.54, or 1.6%, to $96.05 a barrel at 0055 GMT, after climbing 1.9% on Friday.
Brent crude futures for September settlement fell $1.47, or 1.5%, to $99.69 a barrel, paring a 2.1% gain from Friday.
China, the world's second-largest oil consumer, on Sunday reported 691 new COVID cases for Saturday, up from 547 the previous day, with locally transmitted cases at the highest since May 23.
Full coverage: REUTERS