TOKYO, Nov 24 (Reuters) – Oil declined on Thursday, hovering around two-month lows, as the Group of Seven(G7) nations' proposed range for a price cap on Russian oil was higher than current trading levels, alleviating concerns over tight supply.
A greater-than-expected build in U.S. gasoline inventories and widening COVID-19 controls in China added to downward pressure.
Brent crude futures dipped 50 cents, or 0.6%, to $84.91 a barrel by 0702 GMT, while U.S. West Texas Intermediate (WTI) crude futures fell by 46 cents, or 0.6%, to $77.48 a barrel.
Full coverage: REUTERS
Analysis: Italy's Meloni And The Technocrats – A Difficult Power Balance
ROME, Nov 24 (Reuters) – Having spent much of her career railing against bureaucrats and financial elites, Italy's new right-wing Prime Minister Giorgia Meloni now has to get them on side – and it is not proving easy.
Things got off to a bad start after her victory at a Sept. 25 election.
Searching for a finance minister who would reassure markets and Italy's European partners, three political sources told Reuters she was turned down by European Central Bank board member Fabio Panetta and the outgoing minister Daniele Franco, a former Bank of Italy official.
Full coverage: REUTERS
Germany Is Not Blocking EU Energy Solution But Is 'Skeptical', Minister Says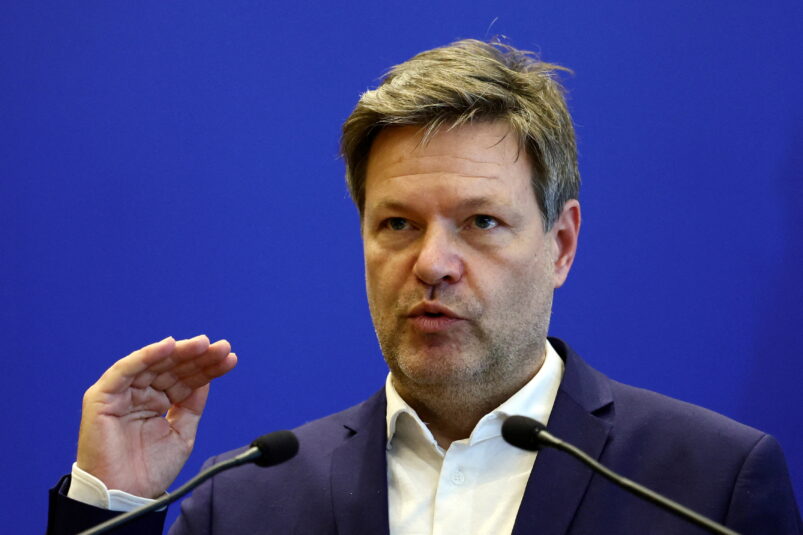 BERLIN, Nov 24 (Reuters) – Germany is not standing in the way of the European Union's solution to the energy crisis, Economy Minister Robert Habeck told the Handelsblatt daily on Thursday in response to criticism about his country's stance towards plans for a gas price cap.
"We're not blocking anything," he said in an interview with the daily and three European newspapers.
"But I am sceptical when it comes to a fixed price cap in the market, because it would be either too high or too low," he said.
Full coverage: REUTERS
Bankers Pour Cold Water On Red Hot Coal
LONDON, Nov 24 (Reuters) – It's the best of times, it's the worst of times. At least when it comes to mining coal.
After years of decline, demand for the polluting fossil fuel has surged this year as Europe scrambles to replace Russian gas, and coal miners are making money hand over fist.
With coal prices hitting record highs, companies would normally expand their operations, but projects are being left on the table as most Western banks stand by climate pledges to restrict lending to the sector, according to a dozen mining company executives and investors.
Full coverage: REUTERS
Morning Bid: COVID Vs RRR
SYDNEY, Nov 24 (Reuters) – A look at the day ahead in European and global markets from Stella Qiu:
Another central bank pivots. The Bank of Korea on Thursday slowed its pace of tightening to a modest 25 basis point hike, becoming the latest central bank to step down from outsized rate increases.
This has aided the risk-on mood in the market, with Asian shares mostly advancing and U.S. dollar broadly weaker.
Overnight, markets rejoiced at the prospect of the U.S. Federal Reserve downshifting to a smaller 50 basis point hike at its next policy meeting in December, ignoring warnings that rates might still have to peak above 5% by mid next year.
Full coverage: REUTERS