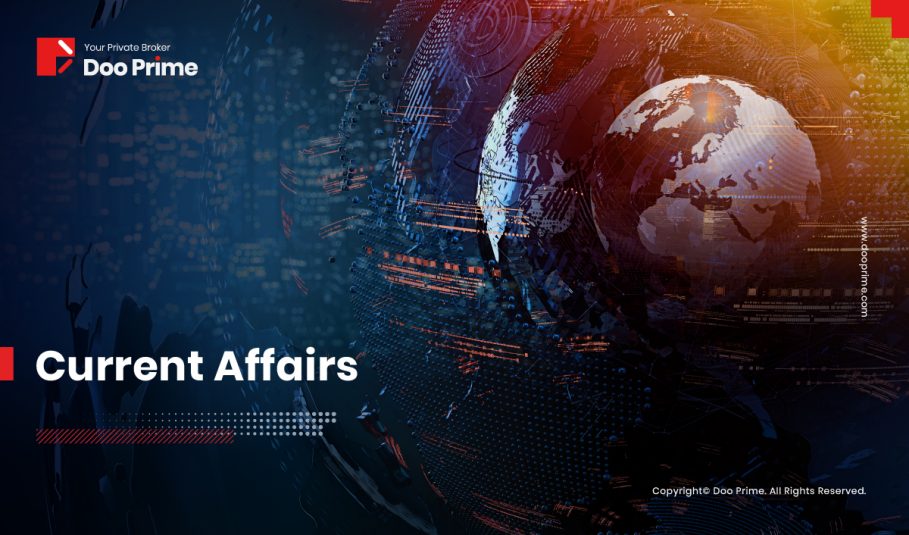 WORLDWIDE: HEADLINES
Biden to float historic tax increase on investment gains for the rich
President Joe Biden will roll out a plan to raise taxes on the wealthiest Americans, including the largest-ever increase in levies on investment gains, to fund about $1 trillion in childcare, universal pre-kindergarten education and paid leave for workers, sources familiar with the proposal said.
The plan is part of the White House's push for a sweeping overhaul of the U.S. tax system to make rich people and big companies pay more and help foot the bill for Biden's ambitious economic agenda. The proposal calls for increasing the top marginal income tax rate to 39.6% from 37%, the sources said this week. It would also nearly double taxes on capital gains to 39.6% for people earning more than $1 million.
That would be the highest tax rate on investment gains, which are mostly paid by the wealthiest Americans, since the 1920s. The rate has not exceeded 33.8% in the post-World War Two era.
News of the proposal – which was a staple of Biden's presidential campaign platform – triggered sharp declines on Wall Street, with the benchmark S&P 500 index down 1% in early afternoon, its steepest drop in more than a month.
Any such hike would need to go through Congress, where Biden's Democratic Party holds narrow majorities and is unlikely to win support from Republicans. It is also unclear if it would have the unanimous backing of congressional Democrats, which would be essential in the Senate where each party holds 50 seats.
Biden has promised not to raise taxes on households earning less than $400,000.
Tax details related to the plan, which has been in the works for months, were first reported by the New York Times on Thursday morning.
Full coverage: REUTERS
Global economy to stage vigorous recovery; jobs growth to lag: Reuters poll
The global economy will recover this year from its coronavirus slump at a pace not seen since the 1970s as strong momentum builds in most major economies, according to Reuters polls of over 500 economists.
That optimism was largely led by the widely expected vaccine-driven recovery, massive liquidity injections, unprecedented fiscal support – primarily by the United States, with more in the pipeline – and continued adaptation of economic activity to overcome subdued mobility.
With many countries still facing challenges from the pandemic, when asked on the likelihood of a renewed spike in coronavirus cases derailing the global economic recovery this year, economists were split in the Reuters polls taken over the past month. (Interactive graphic tracking global spread of coronavirus: open tmsnrt.rs/2FThSv7 in an external browser)
But 2021 growth views for 55% of 44 economies polled on were upgraded from three months ago, led by the U.S. economy – which was predicted to mark the fastest annual expansion since 1984 – and China, set to return to pre-crisis levels this year.
"A synchronised global economic recovery is underway, notwithstanding the continuing battle against COVID-19. Every economy we cover is projected to register a meaningful rebound in annual average GDP growth this year," noted Janet Henry, global chief economist at HSBC.
"Much will depend on whether governments prefer a strategy of eliminating or suppressing the pandemic; access to effective vaccines; the structure of the economy; the willingness of households to spend their accumulated savings; and the scale and mix of policy stimulus."
Full coverage: REUTERS
WORLDWIDE: FINANCE / MARKETS
Oil edges higher on U.S., Europe demand hopes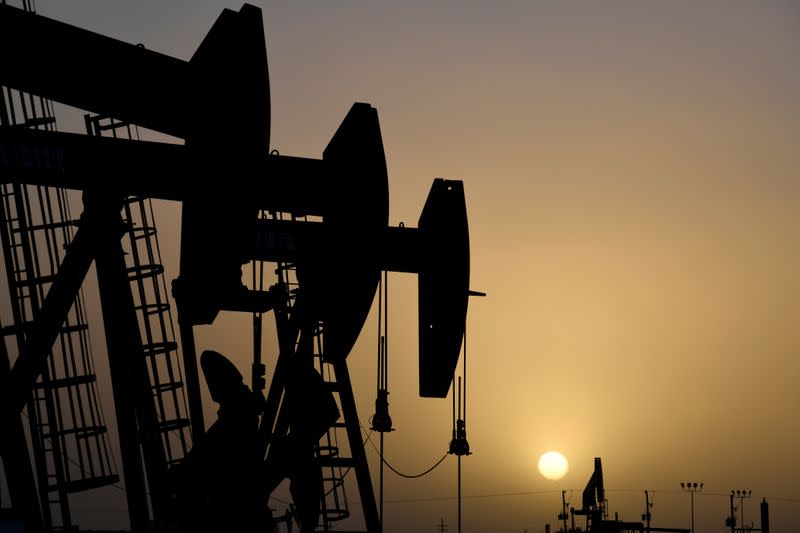 Oil prices rose on Friday on hopes of a fuel demand recovery in the United States and Europe as economic growth picks up and lockdowns ease, but worries about India's raging second wave of COVID-19 cases kept a lid on gains.
Brent crude futures rose 21 cents, or 0.3%, to $65.61 a barrel at 0137 GMT, after climbing 8 cents on Thursday.
U.S. West Texas Intermediate (WTI) crude futures jumped 29 cents, or 0.5%, to $61.72 a barrel, also after an 8 cent gain on Thursday.
"The market shrugged off last week's (U.S. oil) inventory build, instead comforted by the continued improvement in gasoline demand," ANZ analysts said in a note.
U.S. refiner Valero said gasoline and diesel demand were back to 93% and 100% of the levels they were at before the pandemic, with chief commercial officer Gary Simmons saying the company is "pretty bullish on gasoline going forward".
Improving conditions in Europe also buoyed sentiment. France said schools would reopen on Monday and domestic travel curbs in place since early April restricting people to within 10 km (6 miles) of their homes would end on May 3.
Nevertheless, both benchmark crude contracts are headed for a weekly loss of nearly 2% on concerns about sliding fuel demand in India, the world's third largest oil importer, where daily infections and deaths from COVID-19 hit new records this week.
Full coverage: REUTERS
Asian markets shake off U.S. tax worries to push higher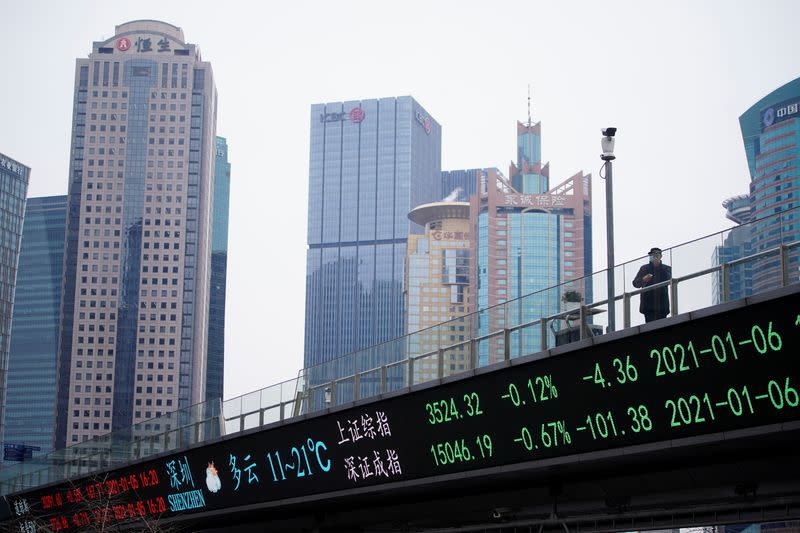 Asian shares rose on Friday after the European Central Bank left policy unchanged, extending a rebound following a sharp selloff earlier in the week, but gains were capped as investors considered the impact of a possible U.S. capital gains tax hike.
The ECB's decision to keep copious stimulus flowing came despite its prediction of a strong rebound in the euro zone economy from mid-year as COVID-19 infections are brought under control.
"There were a couple of subtle acknowledgements today that an upgrade to forecasts is likely coming at the June 10 meeting … Lagarde did highlight the pick-up in vaccinations and noted high frequency data are confirming to ECB staff that their previous view of an improvement in the medium-term (is) on course," said Ray Attrill, head of FX strategy at National Australia Bank.
But in a hit to stock market sentiment overnight, the administration of U.S. President Joe Biden was reported to be seeking an increase in the capital gains tax to near 40% for wealthy individuals, almost double the current rate. The Dow Jones Industrial Average ended down 0.94%.
"The move on the Dow overnight I think needs to be seen in the context that it's had a remarkable run up," said James McGlew, executive director of corporate stockbroking at Argonaut. "I don't think people are completely negative on the fact that those tax changes are being flagged. Ultimately it's money that will feed back into the economy."
In Asia on Friday morning MSCI's broadest index of Asia-Pacific shares outside Japan shook off early small losses to rise 0.1%.
Chinese blue-chip shares rose 0.33%, Hong Kong's Hang Seng rose 0.55% and Seoul's Kospi added 0.16%.
Japan's Nikkei stock index slid 0.68%.
Full coverage: REUTERS
Dollar bides time as traders reassess talk of early tapering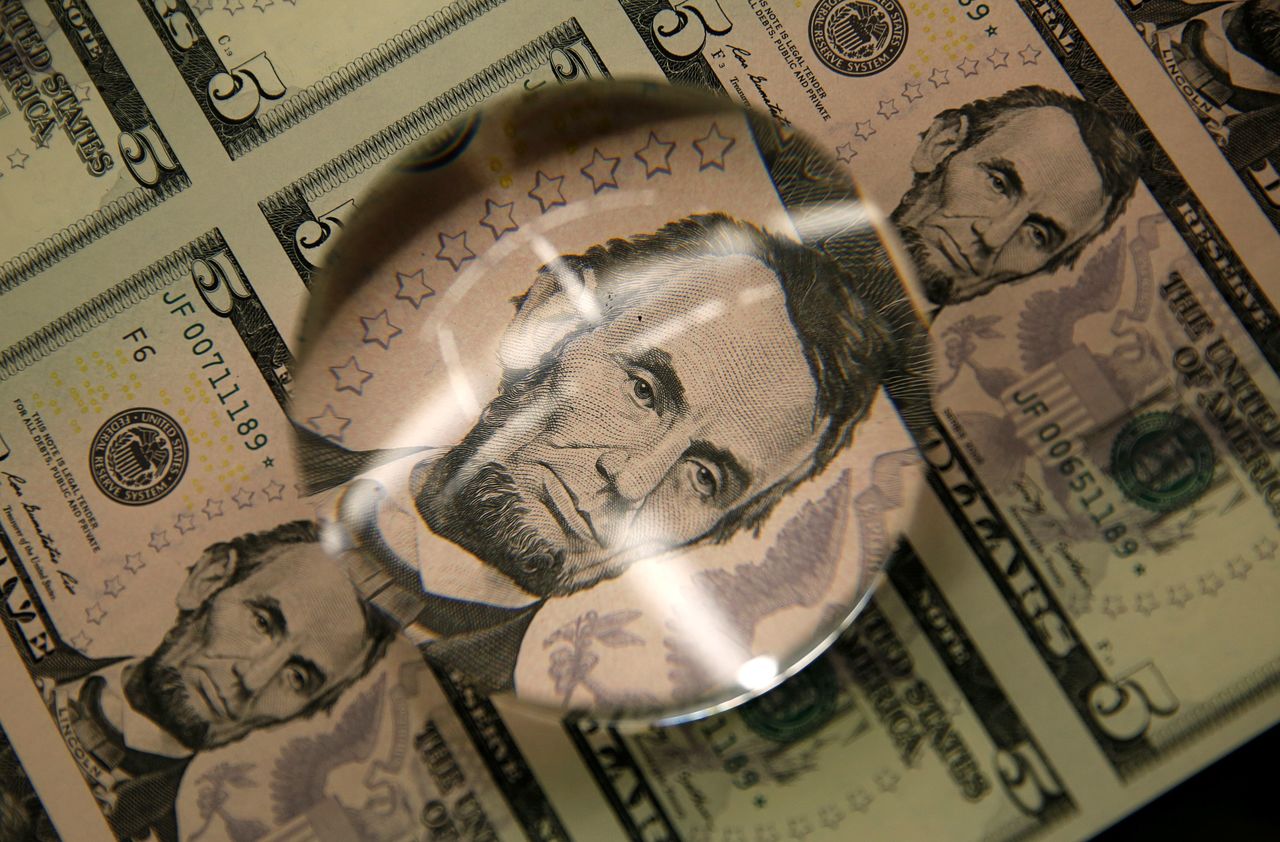 The dollar was hemmed into a narrow trading range on Friday as traders contemplate the next moves by major central banks ahead of a U.S. Federal Reserve meeting next week.
The euro nursed losses after European Central Bank President Christine Lagarde squashed expectations that policymakers will start to consider a tapering of bond purchases due to an improving economic outlook.
Fed Chairman Jerome Powell is likely to repeat Lagarde's message that talk of tapering is premature, which would put downward pressure on Treasury yields and cap the dollar's gains against most currencies.
"Powell has to reiterate the continuation of easy monetary policy just like Lagarde," said Masafumi Yamamoto, chief currency strategist at Mizuho Securities.
"As a result, the dollar is likely to fall against the yen, but the larger trend for the dollar is still mixed. The dollar can still rise against commodity currencies if commodity prices start falling again."
The dollar stood at 107.90 yen, close to a seven-week low.
The euro bought $1.2017 after falling 0.2% on Thursday.
The British pound was quoted at $1.3842 following a 0.6% loss in the previous session.
The dollar was little changed at 0.9169 Swiss franc.
The Fed's next meeting ends on April 28, and while no major policy changes are expected, investors are paying close attention to any comments about the chance of scaling back monetary easing in the future.
Full coverage: REUTERS