WORLDWIDE: HEADLINES  


China state council's think-tank met with property developers, banks -source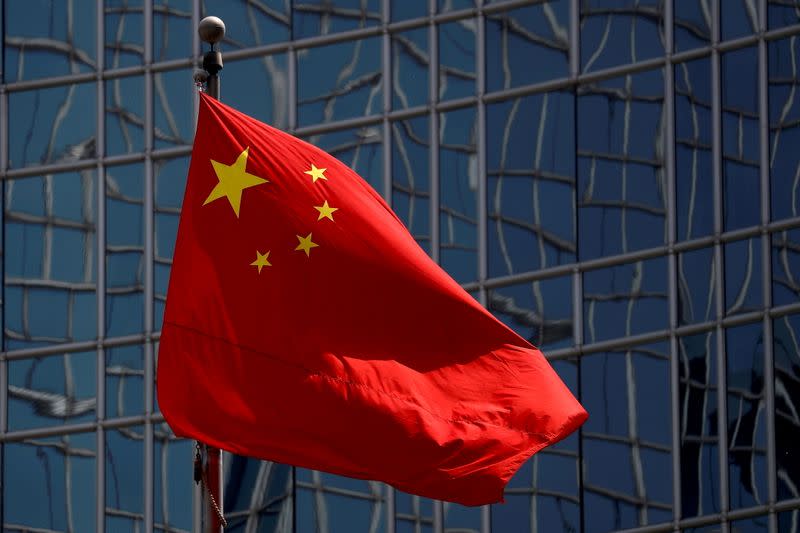 The think-tank of China's state council held a meeting with real estate developers and banks in the southern city of Shenzhen, a source with direct knowledge of the meeting told Reuters, amid intensifying worries over a liquidity crisis in the country's property sector.
Participants at the meeting, which took place on Monday, included China Vanke (000002.SZ), Kaisa Group (1638.HK), Ping An Bank (000001.SZ), China Citic Bank, China Construction Bank (601939.SS), and CR Trust, according to the source. 
Investors are concerned about liquidity woes spreading in China's property sector, with a string of offshore debt defaults, credit rating downgrades, and sell-offs in some developers' shares and bonds in recent weeks. 
Stricken property giant China Evergrande Group (3333.HK) has rattled global markets as it grapples with debt liabilities of more than $300 billion that investors fear could pose systemic risks to China's financial system.
Shenzhen-based Kaisa urged state companies at the meeting to help private firms improve liquidity through project acquisitions and strategic buys, the source said.
Vanke declined to comment. Kaisa and the banks who participated in the meeting did not immediately respond to requests for comment.
Full coverage: REUTERS 


Fed officials turn focus to rate debate, eye on jobs, inflation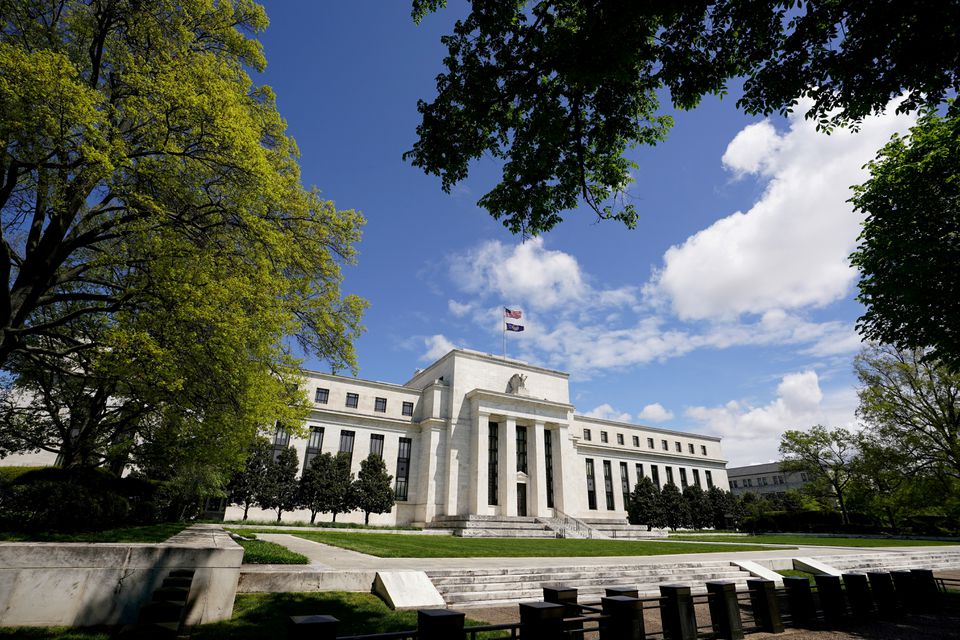 U.S. Federal Reserve officials on Monday turned their focus toward a debate over monetary policy that will heat up in coming months as the Fed slows the pace of its asset purchases, clearing the decks for interest rate hikes as soon as next year.
At the center of the debate will be an assessment of how many more jobs the economy can add, and how much longer high inflation can be tolerated, given that the rate of price increases is already pushing beyond comfortable levels.
Fed Vice Chair Richard Clarida said that while the U.S. central bank remains "a ways away from considering raising interest rates," if his current outlook for the economy proves correct, then the "necessary conditions for raising the target range for the federal funds rate will have been met by year-end 2022."
Inflation to date already presents "much more than a 'moderate' overshoot of our 2% longer-run inflation objective, and I would not consider a repeat performance next year a policy success," Clarida said.
Economists expect a government report due out this week to show consumer price inflation rose 5.8% in the 12 months through October in what would be the fifth straight month of above 5% year-over-year price increases.
Full coverage: REUTERS 


WORLDWIDE: FINANCE/MARKETS 


Asian stocks extend global gains ahead of U.S. inflation test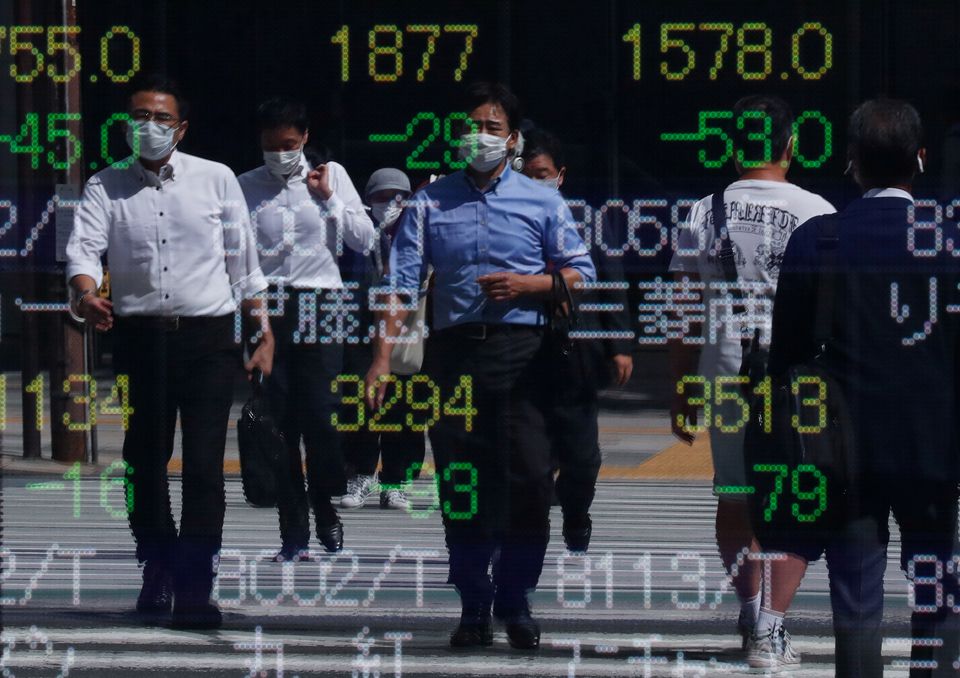 Asian shares followed Wall Street higher in early trade on Tuesday as the passage of a U.S. infrastructure bill boosted sentiment while oil prices gained on the outlook for energy demand in an expansive global economy.
The congressional passage of a long-delayed U.S. $1 trillion infrastructure bill over the weekend has cheered investors, who however face another test later in the week from a reading on U.S. inflation that may influence plans for tightening monetary policy.
Early in the Asian trading day, MSCI's broadest index of Asia-Pacific shares outside Japan (.MIAPJ0000PUS) was up 0.3%.
Japan's Nikkei stock index (.N225) rose 0.06% while Australian shares (.AXJO) were down 0.12%.
China's blue-chip CSI300 index (.CSI300) was 0.33% higher in early trade. Hong Kong's Hang Seng index (.HIS) opened up 0.65%.
On Monday, Wall Street's benchmark S&P 500 index (.SPX) and the Nasdaq (.IXIC) extended their run of all-time closing highs to eight straight sessions, while the blue-chip Dow notched its second consecutive record closing high.
But a tight U.S. labor market and the dislocation in global supply chains could result in a high reading for consumer prices on Wednesday. Strong inflation likely would rekindle talk of Federal Reserve raising interest rates earlier than expected.
Full coverage: REUTERS 


Oil gains on rosier outlook for global economy, fuel demand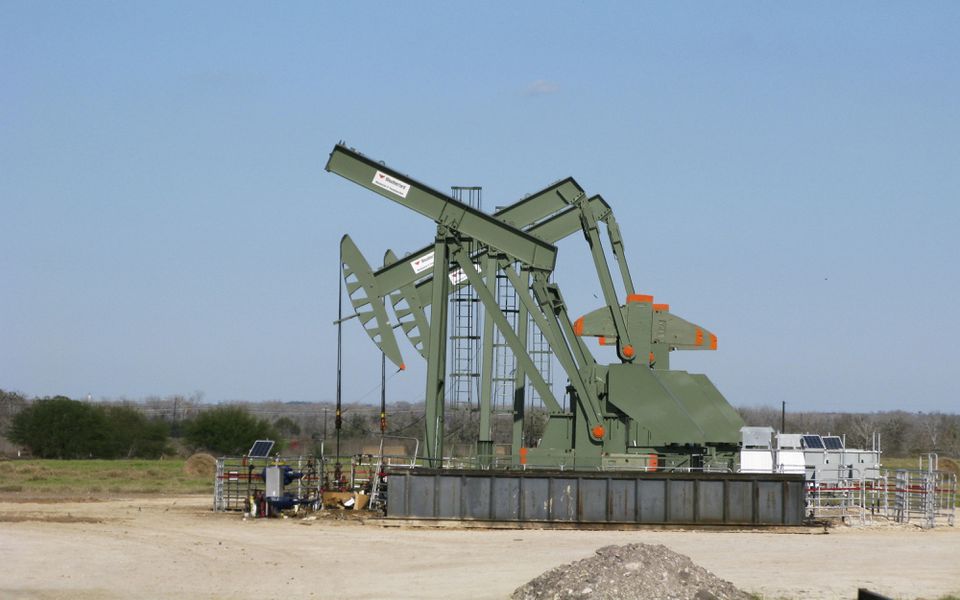 Oil prices rose for a third session on Tuesday as the passage of a U.S. infrastructure bill, Chinese exports and the global post-pandemic recovery lifted the outlook for fuel demand.
Brent crude was up 8 cents at $83.51 a barrel by 0220 GMT, after gaining 0.8% on Monday. U.S. oil was up 10 cents at $82.03, also after a 0.8% gain the previous day.
U.S. President Joe Biden's long-delayed $1 trillion infrastructure bill – which passed through Congress at the weekend – and better-than-expected Chinese exports helped paint a picture of a more expansive global economy.
"More consumption growth lies in wait once travel begins in earnest and jet fuel demand picks up," JPMorgan Chase commodities analysts said in a note.
The U.S. bank also said global demand for oil in November was already nearly back to pre-pandemic levels of 100 million barrels per day (bpd).
But as major producers maintained strict supply discipline in October, oil prices rose to seven-year highs, with fuel values also rising.
Full coverage: REUTERS 


Dollar wavers with inflation looming as next test for rates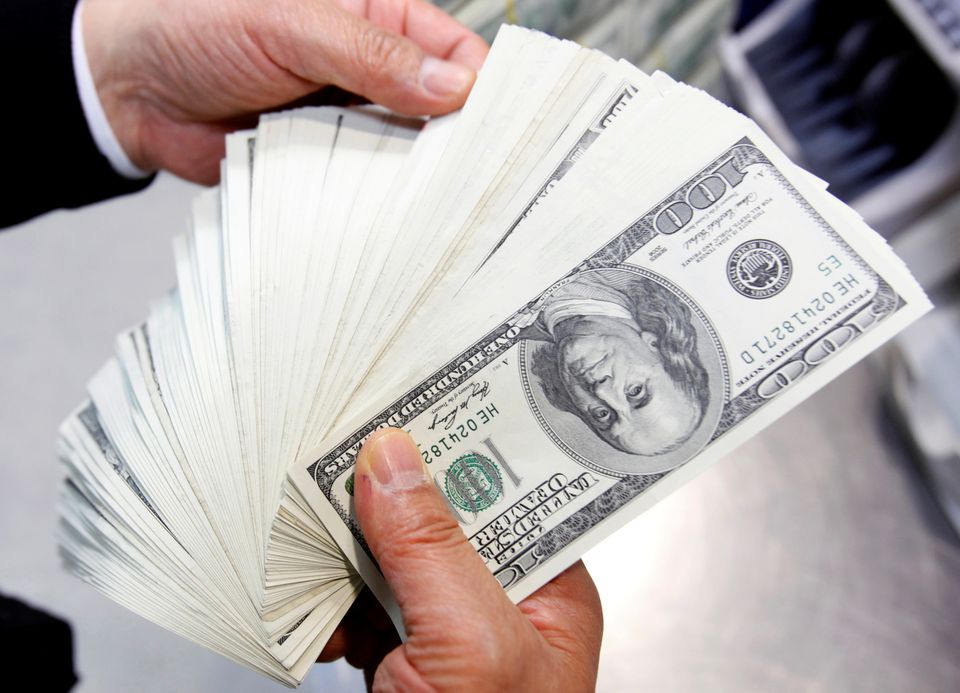 The dollar hovered a little below the year's peaks on Tuesday, while cryptocurrencies scaled records, as inflation numbers loom as the next test of traders' thinking on the outlook for interest rates.
Price data, due from both China and the United States on Wednesday, could also test central bankers' promises of patience. Economists expect the numbers to show profound pressure on factory gate prices in China, which can flow through global supply chains, and U.S. consumer prices galloping ahead.
Inflation expectations had tugged real U.S. yields and the dollar a little lower overnight, particularly against the New Zealand dollar, but it remains within sight of highs hit on Friday.
The euro, which had dropped to a 15-month trough of $1.15135 in the wake of Friday's strong U.S. jobs figures, held at $1.1588.
The greenback steadied just above 113 yen. However, it had dropped about 0.7% against the kiwi overnight as traders stay wary of the possibility that the Reserve Bank of New Zealand could raise rates by 50 basis points (bps) later this month.
Full coverage: REUTERS