WORLDWIDE: HEADLINES
Investors see Biden's 15% minimum tax offer as positive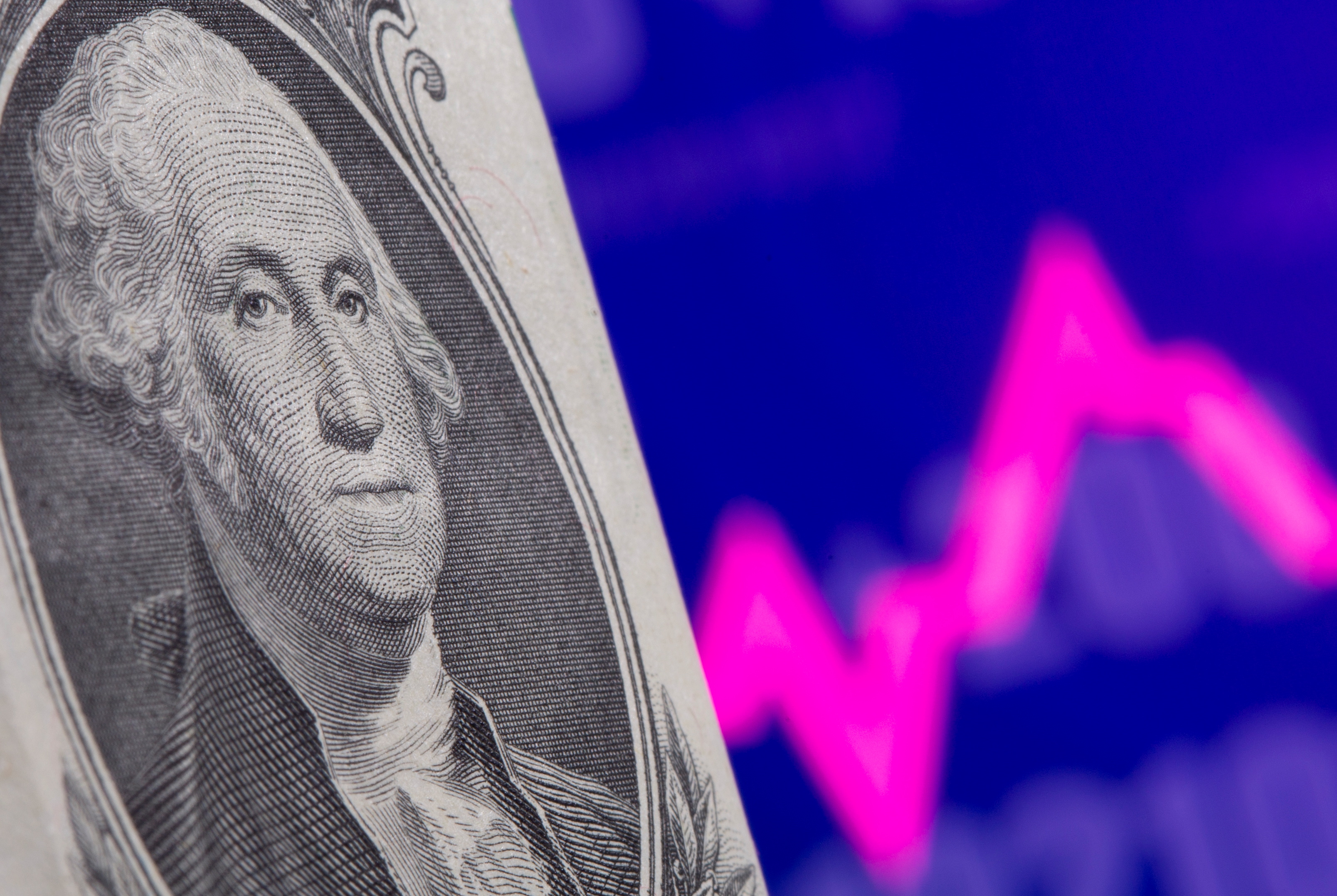 Investors hailed U.S. President Joe Biden's offer on Thursday to scrap his proposed 28% corporate tax hike as a move in the right direction and embraced the idea of a compromise that could allow an infrastructure and tax package to move through Congress.
Biden offered to set a minimum tax rate that companies should pay at 15%, two sources familiar with the matter said, in what would be a major concession by the Democratic president as he works to hammer out a deal with Republicans.
In return, Republicans would have to agree to at least $1 trillion in new infrastructure spending, versus the president's original proposal for a $2.25 trillion package.
"To set those rates at 15%, I think it would be great for the market," said Gary Bradshaw, portfolio manager at Hodges Capital Management in Dallas.
Raising the global minimum rate on U.S. companies' foreign income to 21% from 10.5% and the corporate tax rate to 28% from 21%, among other Biden tax proposals, would slash earnings per share by about 7.6% next year, Morgan Stanley said on Monday.
Headlines on Biden's proposal led the S&P 500 to trim losses by about half of 1%, though the market still closed lower.
Investors would welcome a compromise that allows the infrastructure and tax package to pass in Congress, said Rick Meckler, a partner at Cherry Lane Investments in New Vernon, New Jersey.
"The alternative is the potential for a much more extreme package voted on only by Democrats," Meckler said.
Rob Sechan, managing partner and co-founder at Newedge Wealth in New York, said anything that is less than the expected 28% tax hike will help the market.
Full coverage: REUTERS 


Boeing CEO warns of airline supply constraints, U.S.-China trade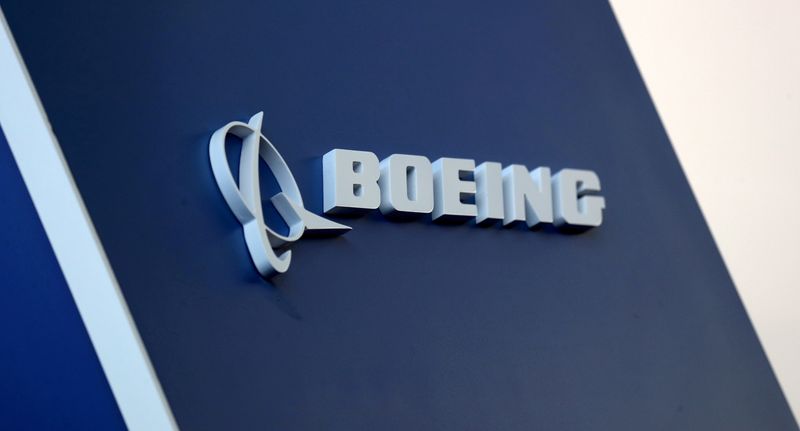 Boeing Co (BA.N) Chief Executive Dave Calhoun on Thursday said there could be "supply constraints" beginning in the summer after a "more robust" recovery than he expected from the aviation downturn during the pandemic.
Speaking at a Bernstein virtual conference, Calhoun also said he expects Boeing will be able to deliver the "lion's share" of roughly 100 787 aircraft sitting in inventory due to production defects and weakened demand.
With U.S. leisure travel going "gangbusters" and carriers needing to rehire and rebuild their networks and supply chains, Calhoun pointed to likely "supply constraints for a while
"I think that will mean it's a healthy recovery and they'll get back to former pricing levels sooner rather than later," Calhoun added.
Boeing is working to emerge from a safety scandal following two deadly crashes of its 737 MAX airliner and an air travel collapse during the pandemic.
It is also trying to decide the timing of its next new jet program, a multibillion-dollar dilemma that has sparked an internal debate and put the future of the largest U.S. exporter on the line, industry insiders say.
Calhoun said it would not be "all that long" before Boeing announces plans, but said the plane maker is not rushing the decision.
Regardless, Calhoun said efficiency gains on the aircraft would have to be found during design and assembly, as the next quantum leap in engine technology remains years away.
Full coverage: REUTERS 


WORLDWIDE: FINANCE / MARKETS  


Oil prices slip as coronavirus gloom festers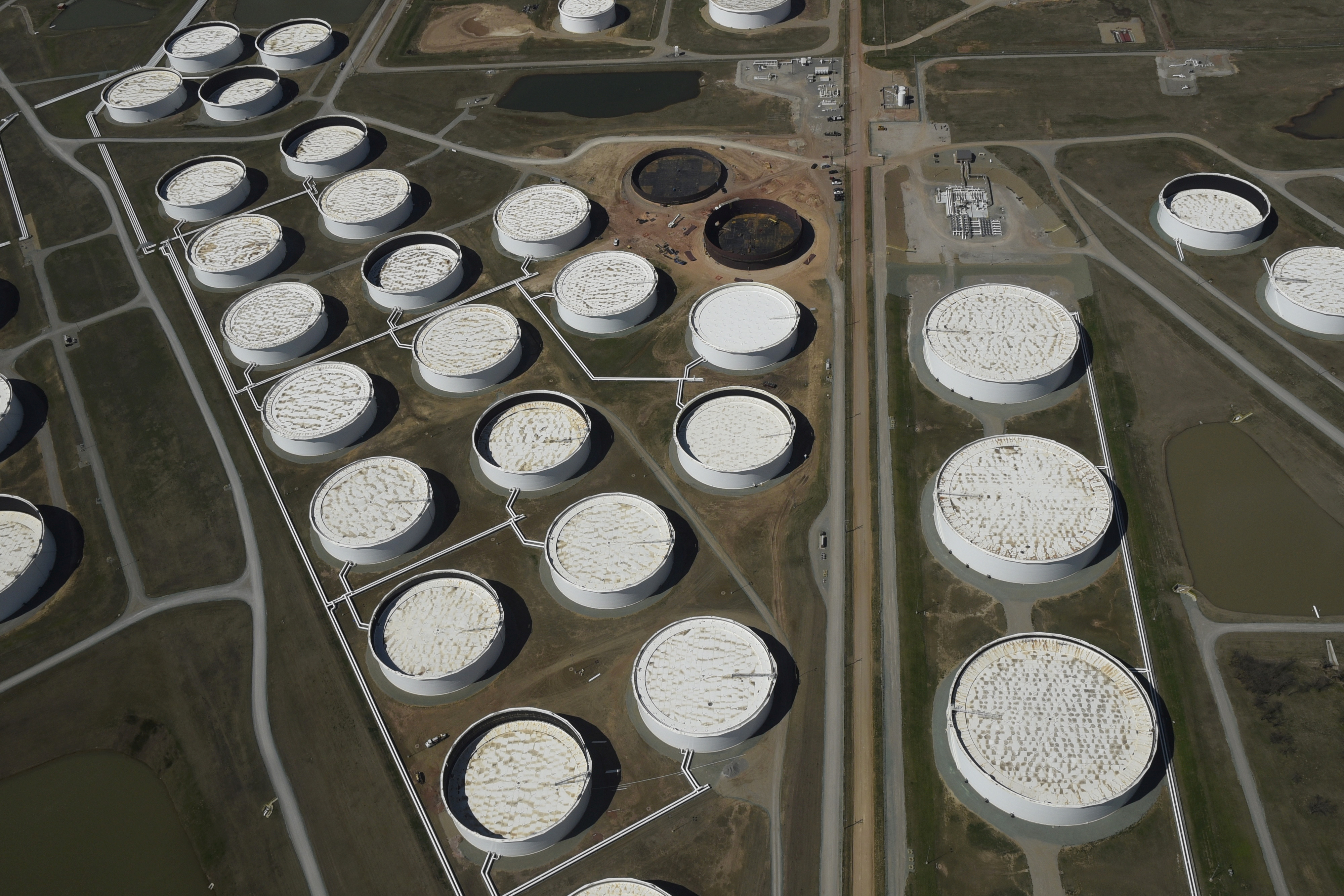 Oil prices dropped on Friday as concerns about the patchy roll-out of anti-coronavirus vaccinations around the globe tempered optimism earlier in the week that demand for fuels was recovering from the depths of the pandemic.
Brent crude was down 29 cents, or 0.4%, at $71.02 a barrel by 0057 GMT, after falling 4 cents on Thursday following a gain to the highest since May 2019. The contract is on track for a gain of nearly 2% this week.
U.S. oil also fell 29 cents, or 0.4%, to $68.52, having dropped 2 cents in the previous session, while heading for a gain of more than 2% this week.
"We continue to view oil demand recovery as largely a function of vaccinations," JPMorgan Chase commodities analysts said in a note.
"America and Europe are well advanced in their inoculation efforts," analysts noted, but sluggish vaccination roll-outs in developed and emerging Asian countries alike mean "there is no clear end in sight to social distancing restrictions in the region."
More than 170 million have contracted the virus globally, while the death toll approaches 3.8 million, as the second year of the worst global health crisis in a century shows no sign of ending soon.
Prices rose earlier this week as the Organization of the Petroleum Exporting Countries (OPEC) and its allies in the grouping known as OPEC+ predicted demand will exceed supply in the second half of 2021. OPEC+ agreed on Tuesday to continue with supply restraint through July, lifting prices.
Full coverage: REUTERS 


Asia tracks Wall St lower as U.S. inflation bets perk up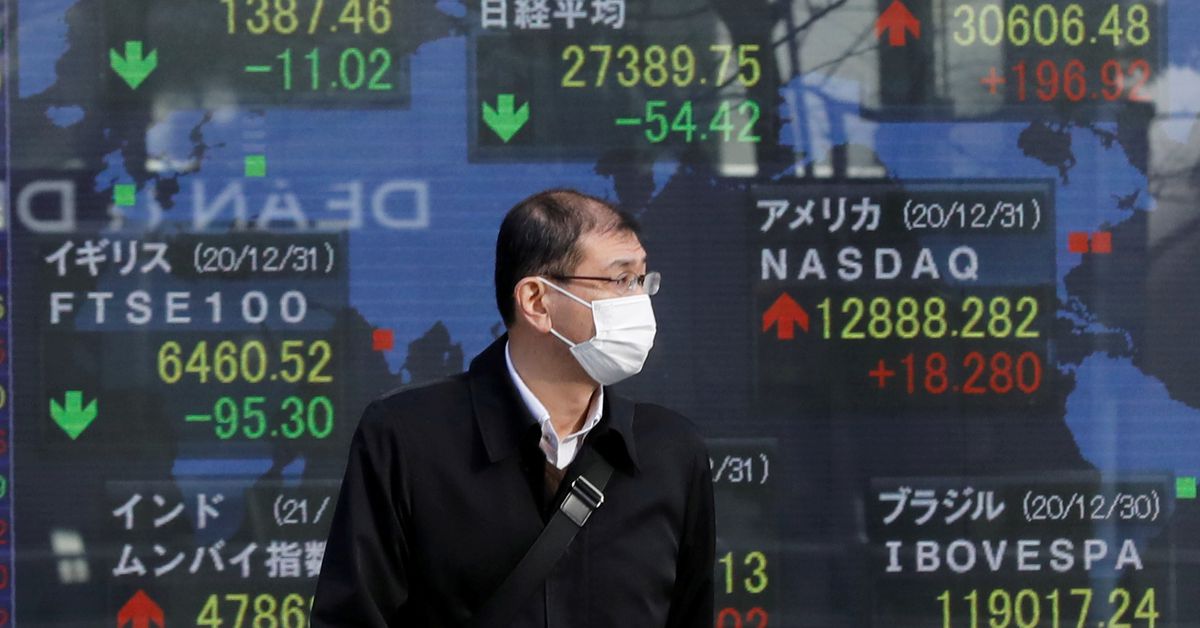 Asian stocks followed Wall Street lower on Friday as signs of a strengthening U.S. recovery boosted bets for higher inflation and an earlier tapering of Federal Reserve stimulus.
U.S. Treasury yields jumped, lifting the dollar and hurting tech shares, after better-than-expected employment data overnight raised expectations for a strong reading for nonfarm payrolls on Friday, while a measure of service sector activity climbed to a record high. read more
Japan's Nikkei (.N225) fell 0.8% early in the Asian session, while MSCI's broadest index of Asia-Pacific shares outside Japan (.MIAPJ0000PUS) was off 0.3%.
Chinese blue chips (.CSI300) slipped about 0.1% at the open.
On Wall Street, the S&P 500 (.SPX) lost 0.4%, while the Nasdaq Composite (.IXIC) suffered a 1% slide. The Dow Jones Industrial Average (.DJI) fared relatively better, slipping 0.1%.
U.S. stocks got some relief into the close on reports that President Joe Biden is willing to compromise over a proposed corporate tax hike. read more
The 10-year Treasury yield rose as high as 1.6320% in Asia, after advancing nearly four full basis points overnight.
The dollar index held Thursday's 0.7% rally, its biggest since April, to hover around 90.50.
"U.S. real rates have moved higher – not great for risk or sentiment," Chris Weston, head of research at brokerage Pepperstone in Melbourne, wrote in a note to clients.
"Tech is looking pretty shaky."
While Fed officials have consistently said they expect current inflationary pressures to be transitory and for ultra-easy monetary policy to stay in place for some time, they are also increasingly touting the need to at least start talking about a tapering of stimulus.
Full coverage: REUTERS 


 Dollar ticks up ahead of U.S. payrolls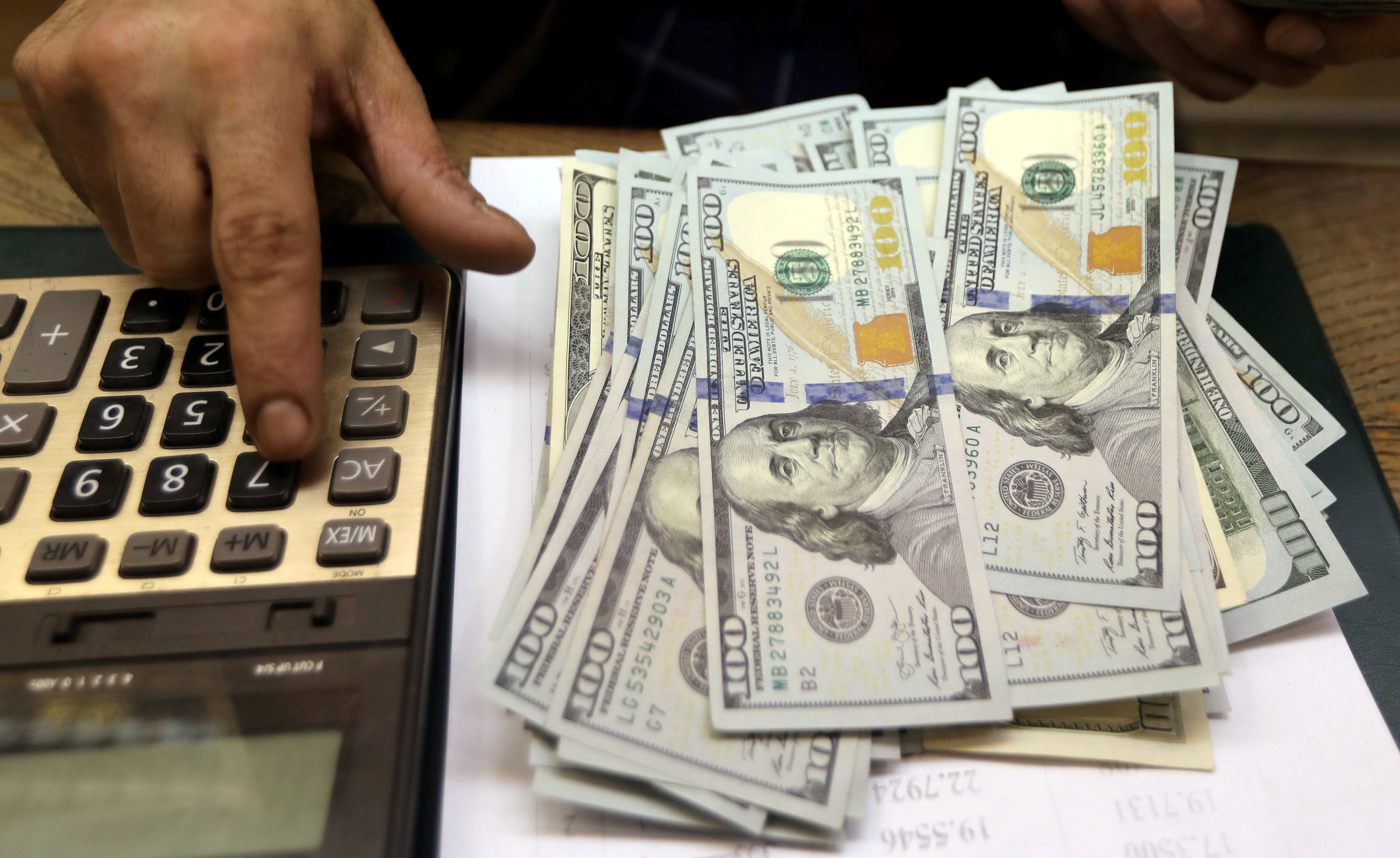 The U.S. dollar rose on Thursday as traders awaited a batch of U.S. economic data that could set the tone at central bank meetings later this month.
Investors have bet on the dollar falling as the world recovers from the COVID-19 pandemic, but they have lately grown nervous over whether a surprisingly strong U.S. economic rebound poses a threat to the assumption that interest rates will stay low for a long time.
The mood has kept speculators from adding much to short positions in recent weeks and has put the brakes on what a month ago seemed like a relentless downtrend.
Against the euro the dollar traded 0.2% higher at $1.2183 and it crept a fraction higher on Antipodean currencies. It rose 0.2% to buy 109.78 yen.
The dollar index, which measures the greenback against a basket of six currencies, rose to 90.112. It has found strong support around the 89.946 mark in recent sessions after falling 2% in April and a further 1.6% in May.
"At least for now, most of what is happening is simply confirming the consensus narrative and thus surprises are low," said Mikael Milhøj, chief analyst at Danske Bank, noting the range-bound trade in euro/dollar.
"Maybe the next round of PMIs or the upcoming FOMC meeting can change that – but we are likely going sideways for now amid a vacuum in key data/surprises."
Fed officials have begun to hint at tapering discussions and on Wednesday the Fed announced it will unwind corporate bond holdings it amassed through an emergency facility last year – another sign of pandemic measures coming to an end.
U.S. ADP payrolls – sometimes a litmus test for the broader non-farm figures – are expected to show a gain of 650,000 jobs when the data is released at 1215 GMT, a slowdown from a rise of 742,000 in the previous month.
April's big miss on payrolls, when monthly hiring of 266,000 confounded expectations for 1 million, has added to the nervousness, with a miss likely to weigh on the dollar while a beat could support it. The consensus estimate is for 664,000.
Full coverage: REUTERS