WORLDWIDE: HEADLINES 


Omicron COVID-19 variant poses risks to global growth, inflation -rating agencies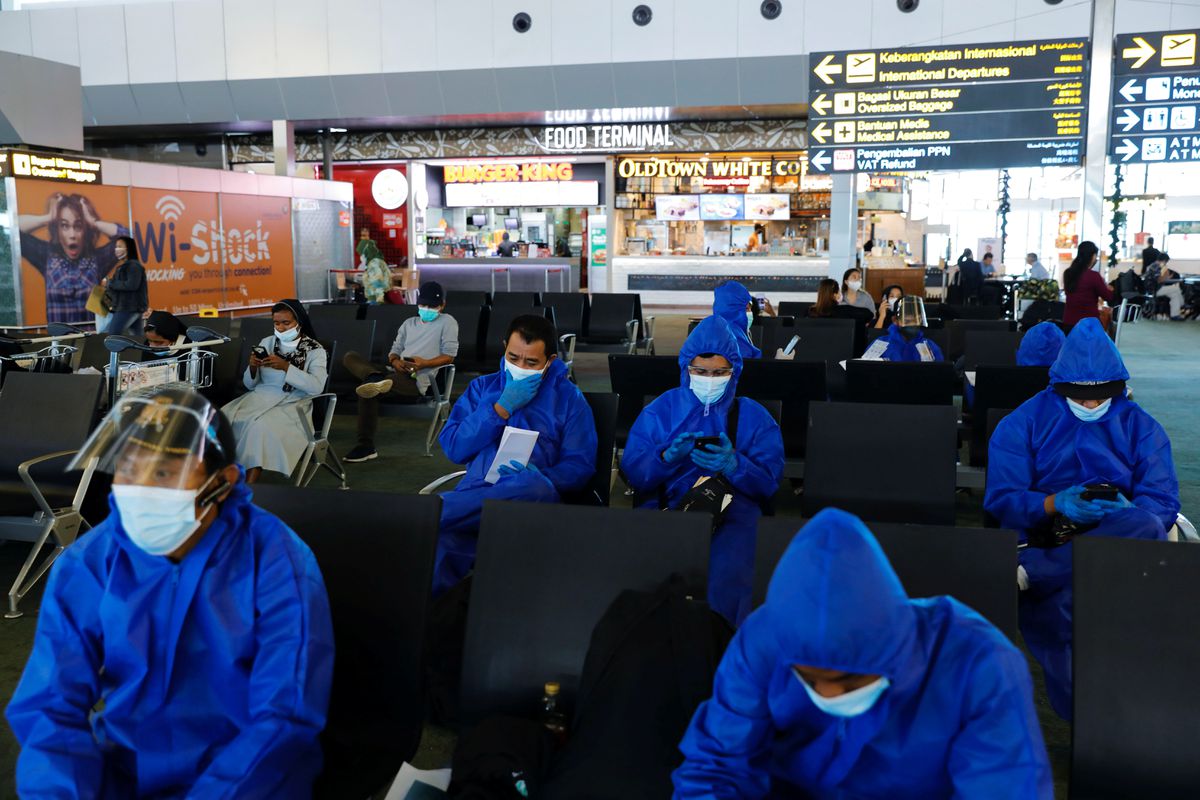 The Omicron COVID-19 variant could hurt global growth prospects while also pushing prices higher, rating agencies Fitch Ratings and Moody's Investors Service said on Monday, after the World Health Organization said the variant carried a very high risk of infection surges.
"The Omicron variant poses risks to global growth and inflation, especially as it comes during a period of already stretched supply chains, elevated inflation and labor market shortages," Elena Duggar, Associate Managing Director at Moody's, told Reuters in emailed comments.
The variant is also likely to hit demand during the upcoming holiday travel and spending season, according to Duggar.
"If the new variant affects global market risk appetite, it would cause further financial stress for debt issuers with large financing needs. For example, emerging market countries that rely on international market borrowing may face heightened refinancing risks", she said.
Fitch Ratings said separately that it was too soon to incorporate the effects of the Omicron coronavirus variant into its economic growth forecasts until more is known about its transmissibility and severity.
"We currently believe that another large, synchronized global downturn, such as that seen in the first half of 2020, is highly unlikely but the rise in inflation will complicate macroeconomic responses if the new variant takes hold," Fitch said.
Full coverage: REUTERS 


China factory activity unexpectedly grows as some bottlenecks ease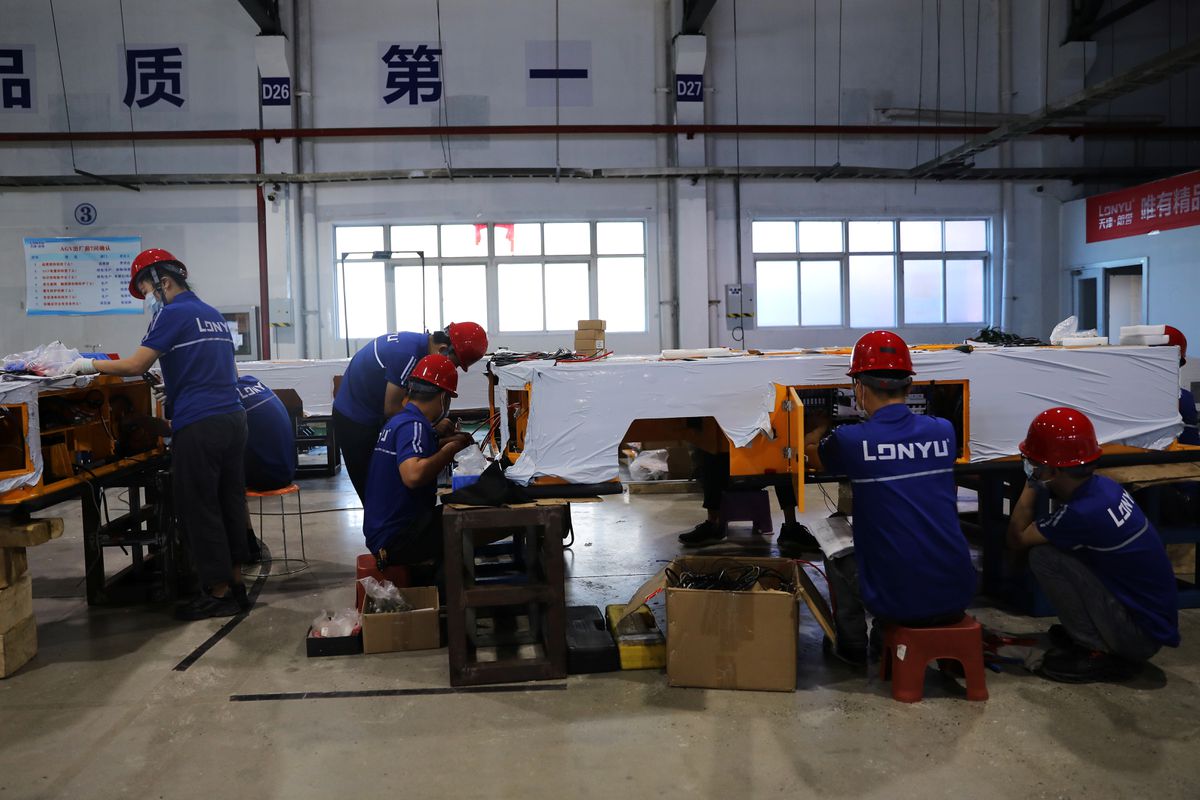 China's factory activity unexpectedly picked up in November, growing for the first time in three months as the crippling surge in raw material prices and power rationing eased, taking some pressure off the manufacturing sector.
The official manufacturing Purchasing Managers' Index (PMI) rose to 50.1 in November from 49.2 in October, data from the National Bureau of Statistics (NBS) showed on Tuesday.
The 50-point mark separates growth from contraction. Analysts had expected it to come in at 49.6.
The world's second-largest economy, which staged an impressive rebound from last year's pandemic slump, has lost momentum in the second half of this year as it grapples with slowing manufacturing, debt problems in the property market and COVID-19 outbreaks.
Analysts expect the slowdown in gross domestic product (GDP)seen in the third-quarter to continue in the fourth with demand expected to remain soft.
"A series of recently introduced policies and measures to ensure energy supply and stabilize market prices has been proven to be effective," said Zhao Qinghe, senior statistician at the NBS. 
"Power rationing eased somewhat in November while prices for some raw materials dropped significantly, driving an expansion in manufacturing PMI."
Full coverage: REUTERS 


WORLDWIDE: FINANCE/MARKETS 


Asia share markets rebound from virus-led sell-off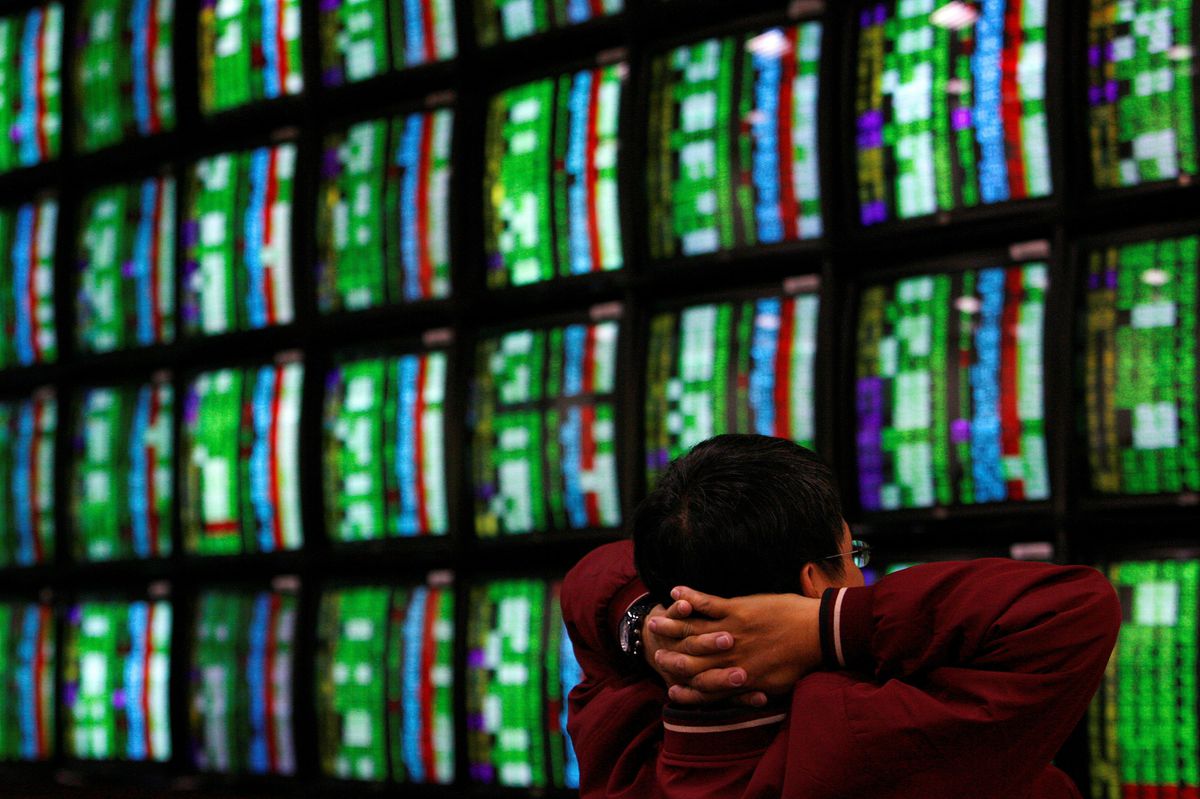 Asian share markets were trading in positive territory on Tuesday as investors became cautiously optimistic the new Omicron variant might not cause a widespread global economic disruption to worsen the coronavirus pandemic.
The higher open followed a brighter lead from Wall Street on Monday which reacted to news from U.S President Joe Biden that new lockdowns as a result of the variant were off the table for now.
MSCI's broadest index of Asia-Pacific shares outside Japan (.MIAPJ0000PUS) was 0.52% higher on Tuesday.
In Australia, the S&P/ASX200 (.AXJO) was up 1.15% while Japan's Nikkei (.N225) was trading 1.2% higher early in the session.
Hong Kong's Hang Seng Index (.HSI) underperformed, down 0.25% while China's blue chip CSI 300 index (.CSI300) was up 0.13%.
Activity in China's services sector grew at a slightly slower pace in November, official data showed on Tuesday, as the sector took a hit from fresh lockdown measures as authorities raced to contain the latest outbreak.
The official non-manufacturing Purchasing Managers' Index (PMI) fell to 52.3 in November from 52.4 in October, data from the National Bureau of Statistics (NBS) showed.
The better performance across Asian equities markets came after a virus-led selldown late last week when global investors were concerned the variant could prompt further lockdowns which could impede the economic recovery.
Full coverage: REUTERS 


Currencies stabilize as worst Omicron fears recede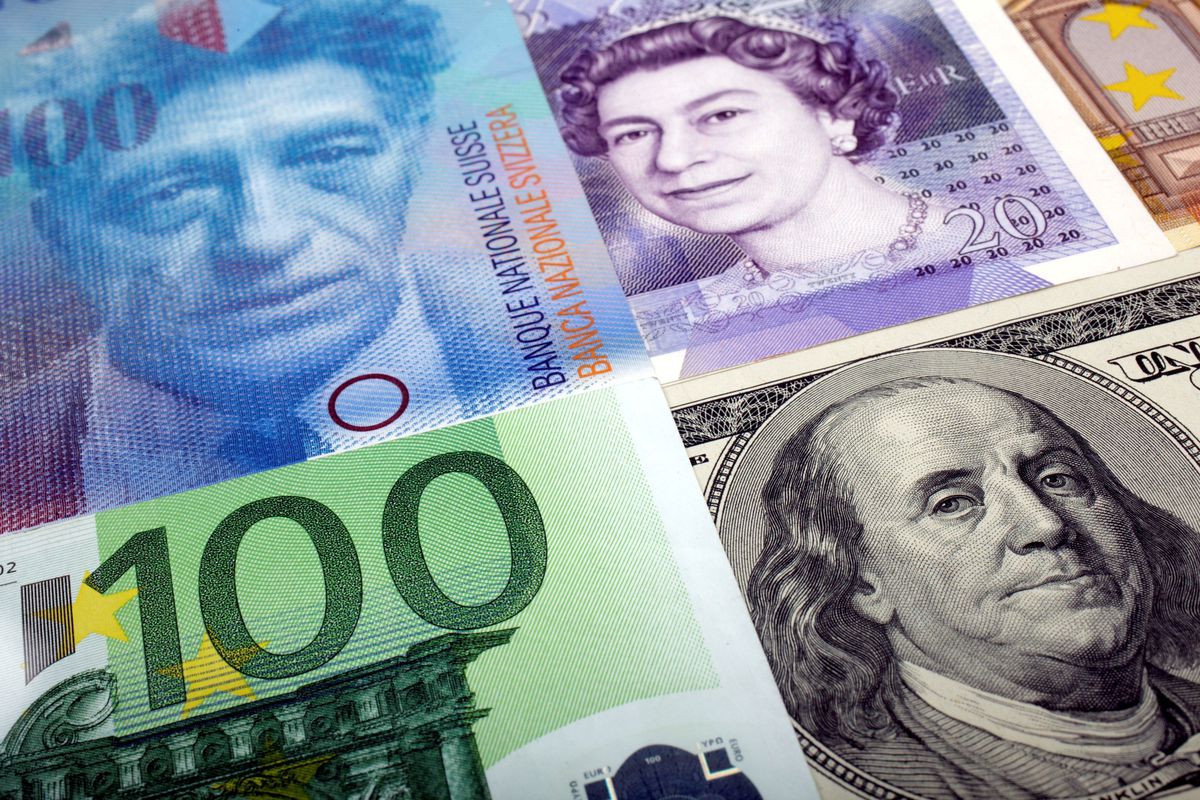 The dollar hovered on Tuesday above the one-week low against major peers it hit last week, as fears eased that the new Omicron coronavirus variant would derail the U.S. recovery and delay Federal Reserve interest rate hikes.
The safe-haven yen stabilized some half a percent off its strongest level since Nov. 11, reached on Monday. The euro meandered about a third of a percent below Monday's one-week high.
The risk-sensitive Australian dollar drifted about 0.4% from a three-month low.
Traders took comfort from remarks by President Joe Biden that the United States would not reinstate lockdowns, as well as a South African doctor's comments that the new strain causes milder symptoms.
In testimony prepared for Congress later Tuesday, Fed Chair Jerome Powell says Omicron could cause inflation pressures to last longer.
That would potentially speed the need for rate hikes, whereas traders initially reacted to Omicron's discovery by pushing back bets for Fed tightening because of the risk to growth.
Money markets currently see good odds of a first rate rise in July, but one is not fully priced until September.
At the same time, the World Health Organization warned of a "very high" risk of infection surges from Omicron, and countries around the world have reacted quickly to tighten border controls.
Full coverage: REUTERS 


Oil prices rise on bets OPEC+ will hold off output hike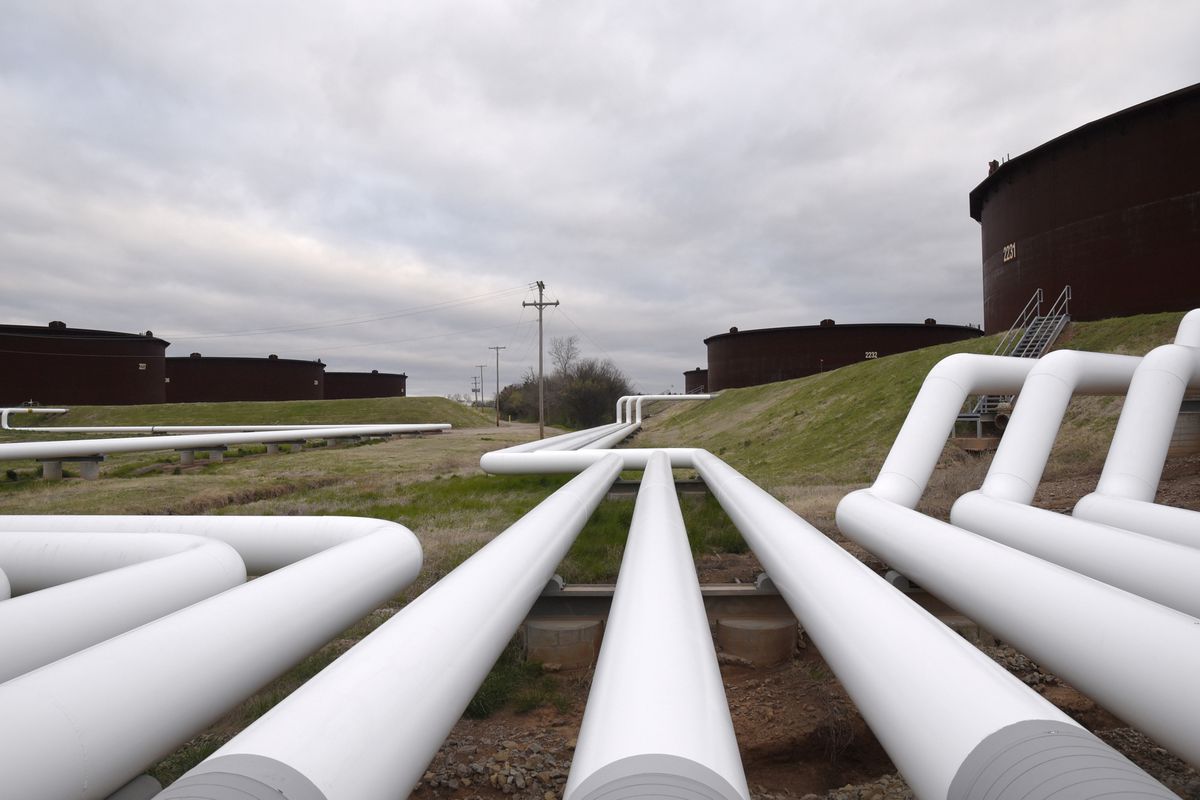 Oil prices climbed on Tuesday, extending a rebound from last week's plunge on growing expectations major producers would pause plans to add crude supply in January amid uncertainty over the severity of the Omicron coronavirus variant.
U.S. West Texas Intermediate (WTI) crude futures jumped 99 cents, or 1.4%, to $70.94 a barrel at 0105 GMT, adding to a 2.6% rise on Monday.
Brent crude futures climbed 82 cents, or 1.1%, to $74.26 a barrel, after gaining 1% on Monday.
Oil plunged around 12% on Friday along with other markets on fears the heavily mutated Omicron would spark fresh lockdowns and dent global growth.
The World Health Organization said on Monday Omicron posed a very high risk of infection surges, and several countries stepped up travel curbs. It is still unclear how severe the new variant is and whether it can resist existing vaccines.
With the demand outlook under a cloud, expectations are growing that the Organization of the Petroleum Exporting countries, Russia and their allies, together called OPEC+, due to meet on Dec. 2 will put on hold plans to add 400,000 barrels per day (bpd) of supply in January.
"We think the group will lean towards pausing output hikes in light of the Omicron variant and the oil stockpile release by major oil consumers," Commonwealth Bank commodities analyst Vivek Dhar said in a note.
Pressure was already growing within OPEC+ to reconsider its supply plan after last week's release of emergency crude reserves by the United States and other major oil-consuming nations to address soaring prices.
Full coverage: REUTERS