WORLDWIDE: HEADLINES 


Omicron Wave Lifts U.S. Weekly Jobless Claims; Monthly Producer Inflation Slows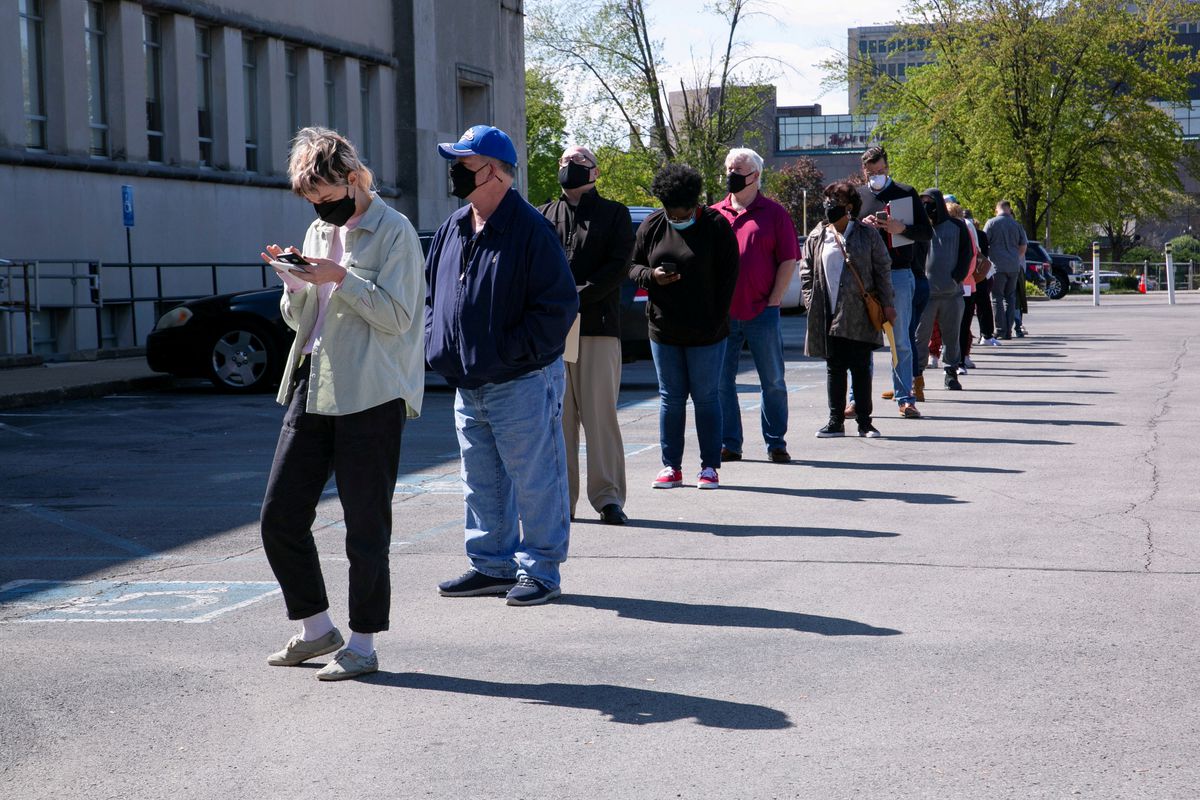 The number of Americans filing new claims for unemployment benefits increased to an eight-week high in the first week of January amid raging COVID-19 infections, but remained at a level consistent with a rapidly tightening labor market.
The weekly jobless claims report from the Labor Department on Thursday also offered more evidence that the jobs market was at or near maximum employment. State unemployment benefit rolls at the start of the year were the smallest since 1973. There are signs the worst of high inflation is likely over, with producer prices posting their smallest gain in 13 months in December.
Shrinking labor market slack and strong price pressures have left economists anticipating that the Federal Reserve would increase interest rates in March.
"The rise in claims likely reflects an increase in layoffs due to the surge in COVID cases," said Nancy Vanden Houten, lead U.S. economist at Oxford Economics in New York. "Claims may remain elevated in the near term, but we expect they will gravitate back to the 200,000 level once the Omicron wave passes."
Initial claims for state unemployment benefits increased 23,000 to a seasonally adjusted 230,000 for the week ended Jan. 8, the highest reading since mid-November. Economists polled by Reuters had forecast 200,000 applications for the latest week.
A surge in coronavirus cases, driven by the Omicron variant, has disrupted activity from airlines to schools as workers call in sick. Unadjusted claims jumped 103,693 to 419,446 last week.
Full coverage: REUTERS 


Biden Nominates Historically Diverse Slate To Fed Board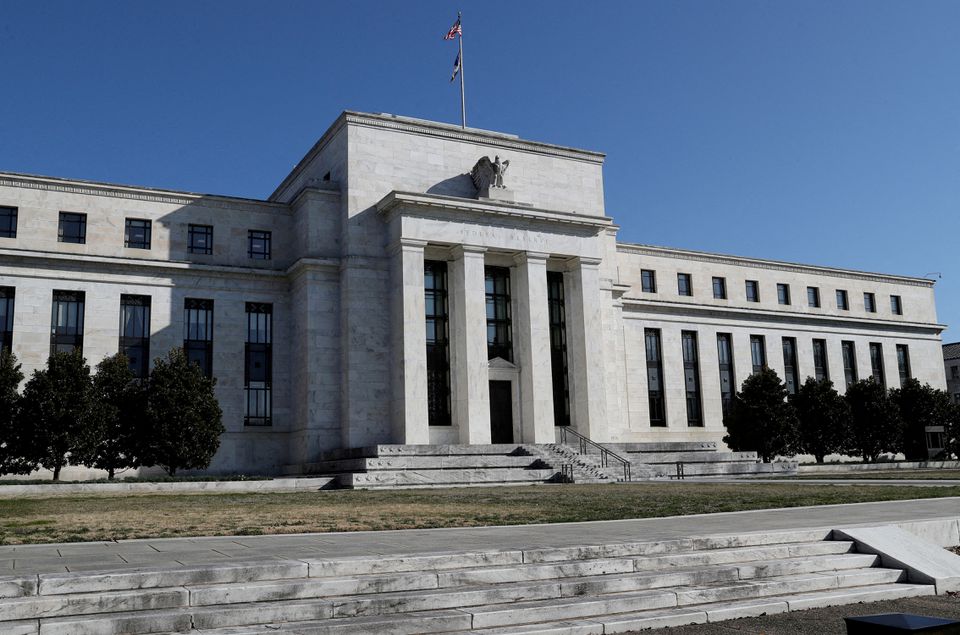 U.S. President Joe Biden has picked former Federal Reserve Governor Sarah Bloom Raskin for the Fed'skey regulatory post and two Black economists – Lisa Cook and Philip Jefferson – to serve on its board in what would represent a landmark demographic overhaul of the world's most powerful central bank.
The White House sent the nominations to the Senate late on Thursday, according to a source familiar with the process.
The appointments would fill out the ranks of a seven-member panel that wields tremendous influence over the U.S. economy and would make the Fed's top leadership the most diverse by race and gender in its 108-year history.
The appointments come as Biden's own plans to reboot the economy after the COVID-19 pandemic have run into an unexpected spike in inflation.
"President Biden has nominated a serious, qualified, nonpartisan group of five nominees for the Board of Governors of the Federal Reserve who together will bring an extraordinary amount of skill, experience, and competence to the Federal Reserve," said the source familiar with the nominations.
"They will prioritize the independence of the Federal Reserve and are committed to fighting inflation, maintaining stability in our economy in the midst of the pandemic, and making sure our economic growth broadly benefits all workers."
Cook, a professor of economics and international relations at Michigan State University, would be the first Black woman to serve as a Fed governor. Jefferson, a professor and senior administrator at Davidson College in North Carolina, would be only the fourth Black man to sit on the panel and the first in more than 15 years.
Biden's nominees would mean that the seven-member Board of Governors would include four women, also a first. Currently, the Fed's board has only six members, all white and four of whom are men.
Full coverage: REUTERS 


WORLDWIDE: FINANCE/MARKETS 


Asian Shares Fall On Fed Officials' Hawkish Policy Stance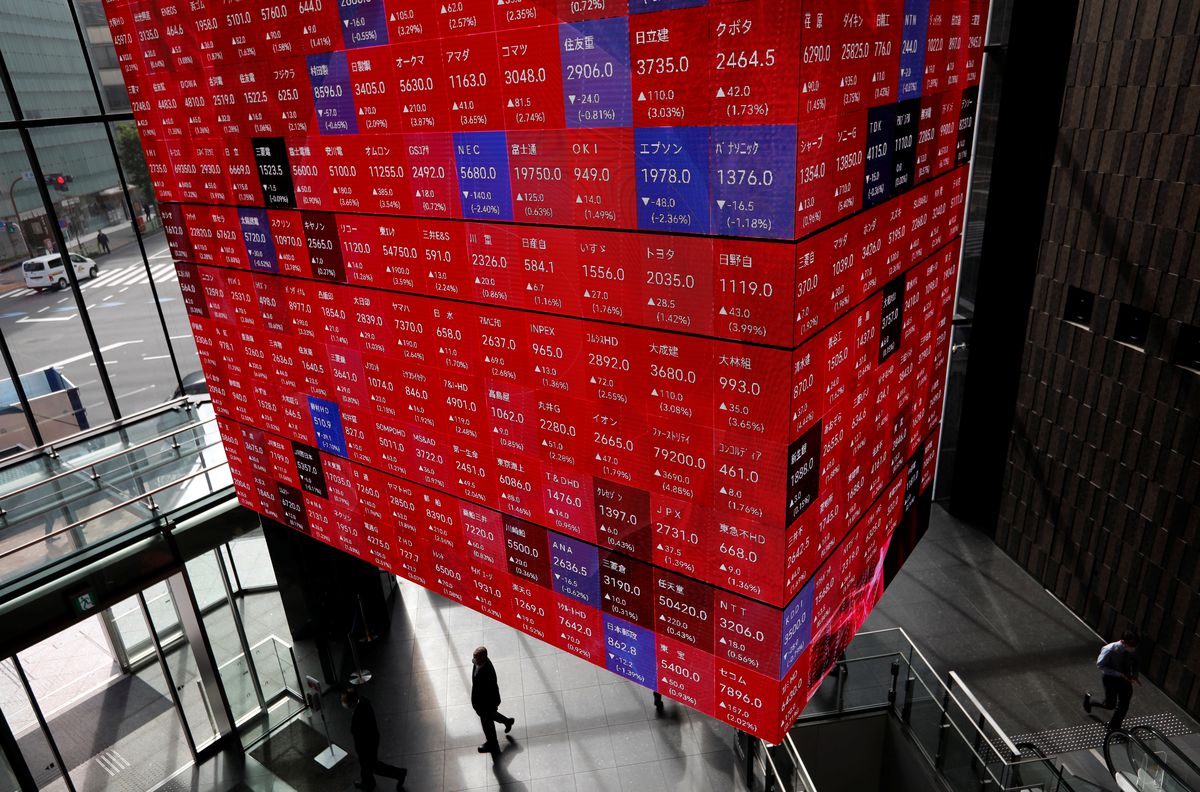 Asian shares took a beating on Friday after a fresh salvo of hawkish remarks from Federal Reserve officials solidified expectations that U.S. interest rates could rise as soon as March, leaving markets braced for tighter monetary conditions.
Fed Governor Lael Brainard became the latest and most senior U.S. central banker on Thursday to signal that rates will rise in March to combat inflation.
Equity markets turned deeply red with investors seeking shelter in safer assets such as government debt.
MSCI's broadest index of Asia-Pacific shares outside Japan (.MIAPJ0000PUS) shed 0.8% in mid-morning trade, while Australia (.AXJO) lost 1.2% and Japan's Nikkei (.N225) shed 1.9% by the midday break.
South Korean shares (.KS11) dropped 1.5% after its central bank raised its benchmark rate 25 basis points to 1.25% on Friday, taking it back to where it was before the pandemic as it seeks to restrain consumer price rises.
China's blue-chip index (.CSI300) was down 0.3% and Hong Kong's Hang Seng index (.HIS) was off 0.6%.
"Everyone is really nervous right now. It's because everything is potentially going to come under pressure from aggressive Fed policy," said Kyle Rodda, a market analyst at IG in Melbourne.
"There's the hope that it'll be a slow and painless handoff to normal policy," he added. "But that's not necessarily assured with the Fed taking inflation so seriously."
Full coverage: REUTERS 


Dollar Heads For Weekly Loss As Longs Lose Faith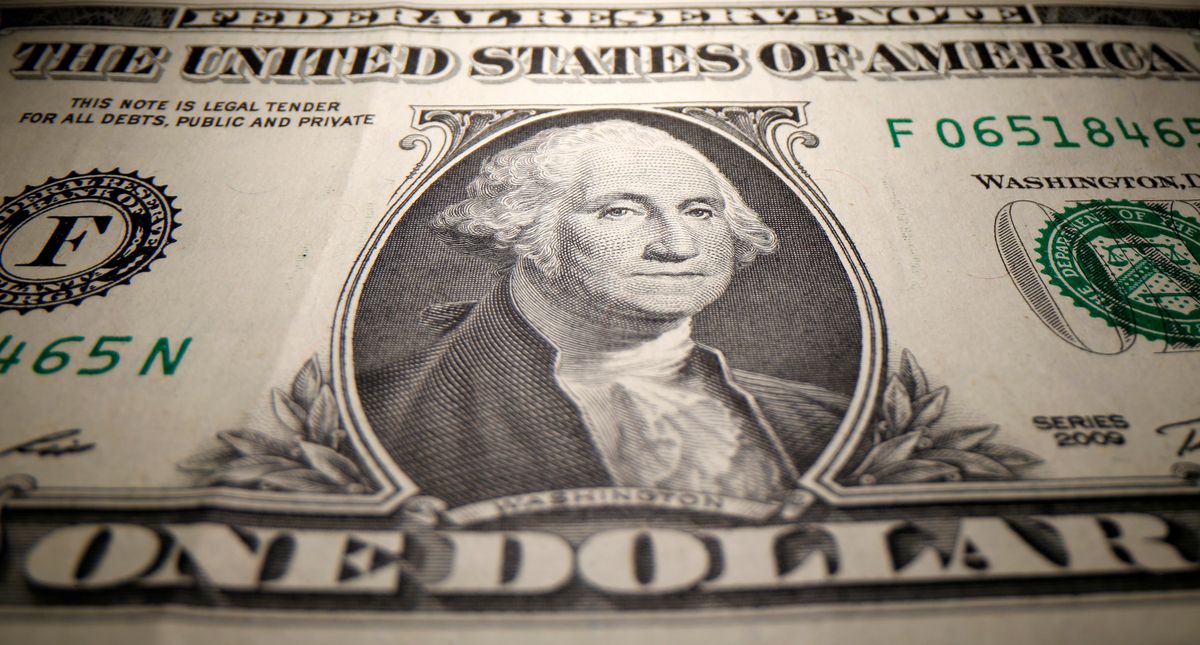 The dollar headed for its largest weekly fall in eight months on Friday as investors trimmed long positions and deemed, for now, that several U.S. rate hikes this year are fully priced in.
In a week where data showed U.S. inflation at its hottest since the early 1980s, selling has forced the greenback through key support against the euro in particular and traders seem content to lighten their bets until a clearer trend emerges.
The dollar index is down about 0.9% for the week, on course for its largest weekly percentage fall since last May and set to halt a rally that has lasted about six months. The index last held at 94.849 in quiet Asia trade.
The euro is up more than 0.8% for the week so far, and has punched out of a range it held since late November. At $1.1457 it doesn't face strong chart resistance until $1.1525.
The yen has rallied 1% over the week, and pushed back through 115 to the dollar, last holding at 114.13.
The moves have come while U.S. interest rate futures have all but locked in four hikes this year. But longer-end yields have fallen slightly on hawkish comments from Federal Reserve officials about reducing the bank's balance sheet.
"Investors appear to be signalling that ending quantitative easing, hiking rates four times and commencing quantitative tightening all in the space of nine months is so aggressive that it will limit the scope for hikes further out," said Derek Halpenny, head of global markets research at MUFG.
Full coverage: REUTERS 


Oil Eases As Investors Eye U.S. Oil Release, China Demand Concerns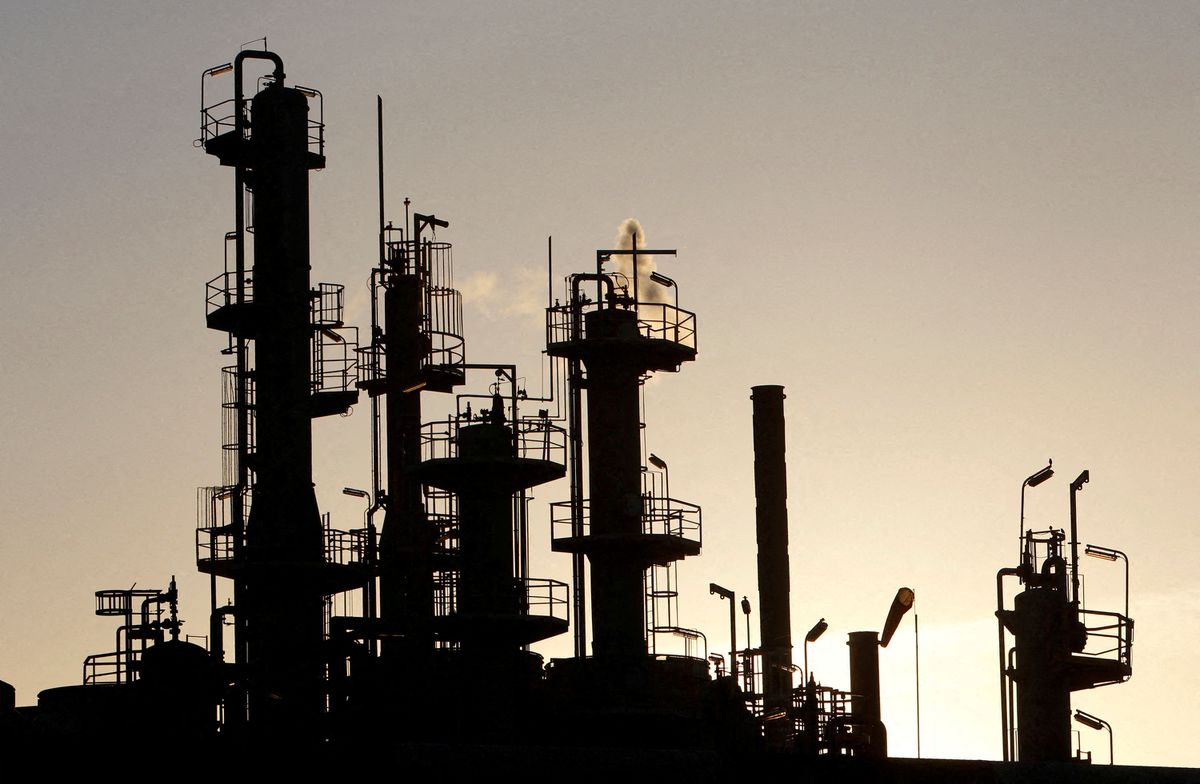 Oil prices eased for a second session on Friday on growing concerns that Washington may soon act to cool prices, while movement controls in China to rein in a COVID-19 outbreak weighed on fuel demand
Brent crude futures fell 30 cents, or 0.4%, to $84.17 a barrel at 0150 GMT. U.S. West Texas Intermediate crude was down 45 cents, or 0.6%, at $81.67 a barrel.
China, the No. 2 oil consumer globally, has suspended some international flights and stepped up efforts to rein in a virus outbreak at Tianjin while the highly transmissible Omicron variant has spread to the northeastern city of Dalian.
Many cities, including Beijing, have also urged people to stay put during the Lunar New Year holiday, which could cool demand for transport fuel during a peak travel season.
"Market is a bit toppish," said Avtar Sandu, a commodities manager at Phillip Futures in Singapore, adding that reports on the COVID-19 situation in China and the sale of strategic petroleum reserves (SPR) in the United States were a concern.
The U.S. Energy Department said on Thursday it had sold 18 million barrels of strategic crude oil reserves to six companies, including Exxon Mobil (XOM.N) and a unit of refiner Valero Energy Corp (VLO.N).
Nevertheless, Brent and WTI prices are set to climb for a fourth week in a row, supported by supply concerns in Libya and Kazakhstan and a drop in U.S. crude inventories to 2018 lows. Some investors are also optimistic that Omicron's impact on the global economy and oil demand will be short-lived.
Full coverage: REUTERS