WORLDWIDE: HEADLINES
RBA To Raise Rates A Modest 25 Bps In June, Some Call For 40 Bps – Reuters Poll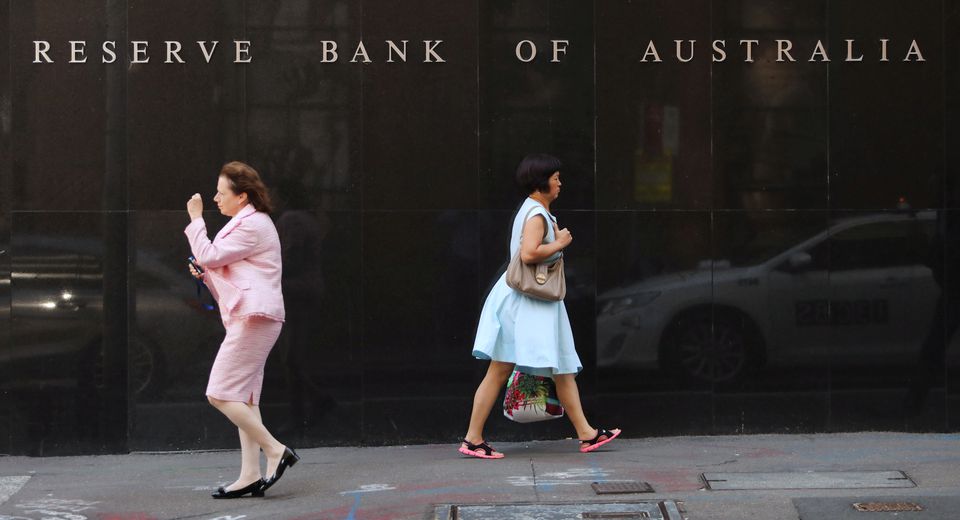 Australia's central bank will raise rates by a modest 25 basis points for a second straight meeting in June, still opting to move more slowly than most of its peers in a campaign to bring down soaring inflation, a Reuters poll of economists found.
With the economy recovering smartly from the pandemic and inflation at a 20-year high of 5.1%, well above a 2-3% target range, the Reserve Bank of Australia has only recently changed its tune on the need to raise interest rates.
The median forecast in the May 26-June 2 Reuters poll of 35 economists showed the RBA will lift its official cash rate (AUCBIR=ECI) by another 25 basis points to 0.60% from the current 0.35% at its June 7 meeting.
Nearly two-thirds of respondents, 22 of 35, forecast rates at 0.60%, while 11 predicted a 40 basis point increase to 0.75%, where rates were before the pandemic. Only one expected a 50 basis point hike to 0.85% and one other expected no move.
But at a time when many of its peers, including the Reserve Bank of New Zealand, the Bank of Canada and the U.S. Federal Reserve have already delivered more than one 50 basis point rate increase, some analysts say the RBA is moving too slowly.
"The question worth pondering is this: Does it make sense to raise rates in 25 basis point increments when the inflation rate is so far above target, and so far above the level of policy rates? Or does it make more sense to front-run the early tightening?" asked Rob Carnell, chief economist for Asia-Pacific at ING.
In the past, the RBA has cited relatively low wage inflation, which has lagged overall inflation, as a justification for not joining the global tightening cycle. But that argument no longer holds for some.
"Labour market indicators suggest that 25 basis point rate hikes may not be enough to bring inflation swiftly back within the RBA's target range," said Carnell.
Full coverage: REUTERS
S.Korea May Inflation Hits Near 14-yr High, Beats Expectations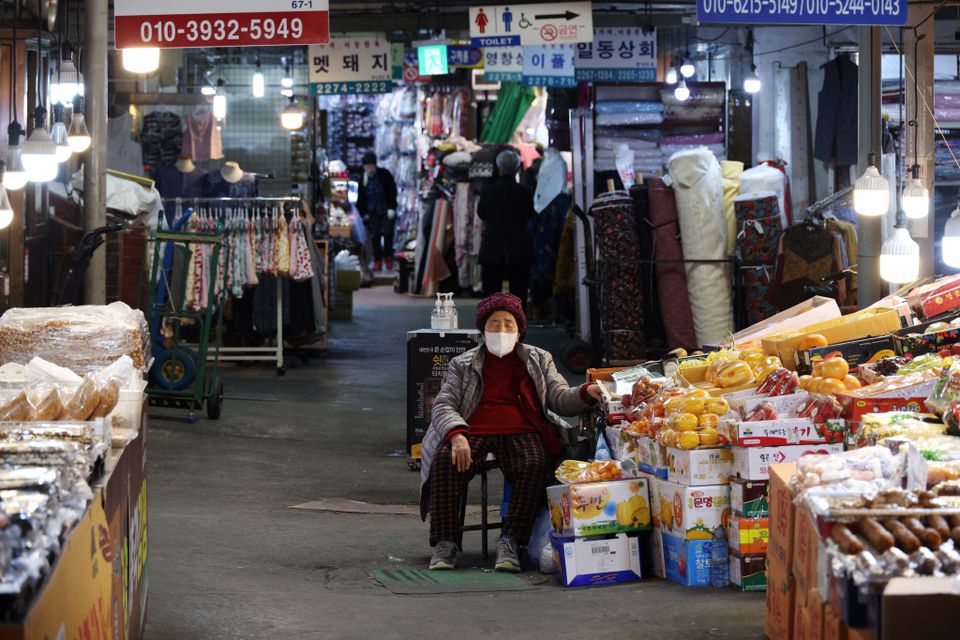 South Korea's consumer inflation picked up more than expected in May to a near 14-year high on a global surge in materials and food costs, data showed on Friday, cementing the case for further interest rate raises.
The consumer price index (CPI) rose 5.4% in May from a year before, the Statistics Korea data showed, speeding up from a 4.8% rise the previous month and faster than 5.1% tipped in a Reuters poll.
It even topped the highest forecast of 5.2% in the survey and was the fastest annual growth since August 2008, while standing above the central bank's 2% target for a 14th consecutive month.
"We don't expect interest rates to be raised faster because of today's figures, but the central bank will need to keep the tightening stance while watching for any sign of inflation peaking out around July," said Kong Dong-rak, an economist at Daishin Securities, who expects the central bank to raise rates two more times this year.
Full coverage: REUTERS
WORLDWIDE: FINANCE/BUSINESS
Stocks Rise As Investors Await U.S. Jobs Data For Fed Cues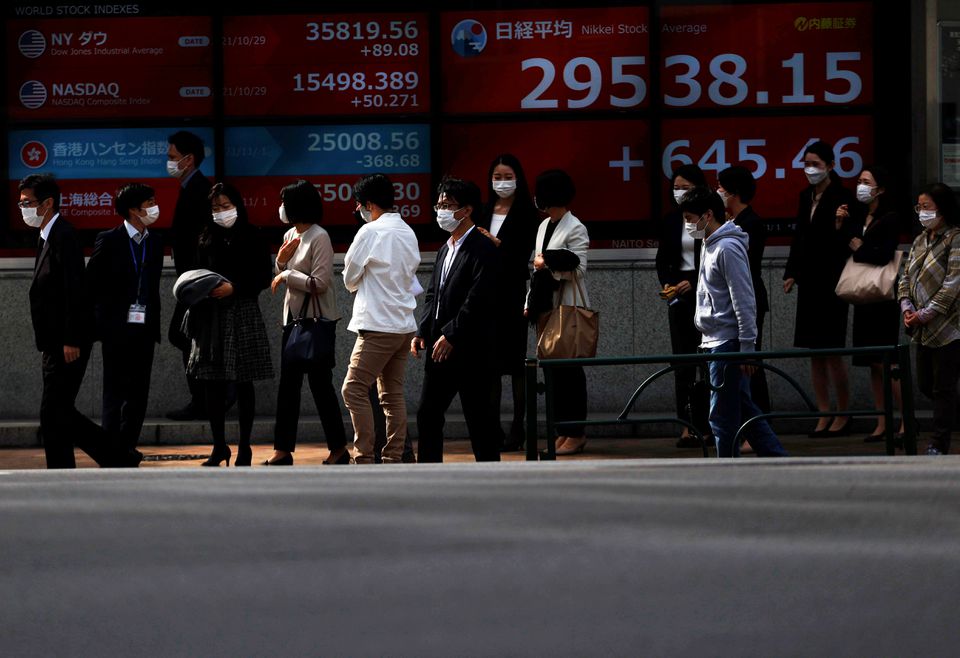 Asian shares rose broadly on Friday morning after softer-than-expected U.S. employment data raised the possibility of the Federal Reserve turning less aggressive on its policy tightening stance in coming months.
MSCI's broadest index of Asia-Pacific shares outside Japan (.MIAPJ0000PUS) was up 0.45%, riding on a strong Wall Street close overnight. Japan's Nikkei (.N225) was up 0.96%, and shares in Seoul (.KS11) opened up 0.77%, while Australia's resource-heavy index was up 0.81%.
Overnight, tech stocks led a rally on Wall Street, lifting the S&P500 (.SPX) 1.84%, the Nasdaq Composite (.IXIC) 2.68%, and the Dow Jones Industrial Average (.DJI) 1.29%.
On Thursday, the ADP National Employment Report showed U.S. payrolls rising at a slower-than-expected pace last month.
Investors are now looking to the U.S. Labour Department's comprehensive jobs report, due later on Friday, for confirmation of a slowdown in the employment market, which could convince the Federal Reserve to go slow on interest rate hikes for the rest of the year.
"For equities right now, anything that might be viewed as capping the Fed's tightening could be viewed as supportive," said ING's Asia head of research Rob Carnell.
"So, therefore, weak macro data becomes positive for stocks."
Economists expect about 325,000 jobs were added last month in the United States and reckon unemployment ticked lower to 3.5%.
Full coverage: REUTERS
Dollar Wavers As Traders Await U.S. Jobs U Update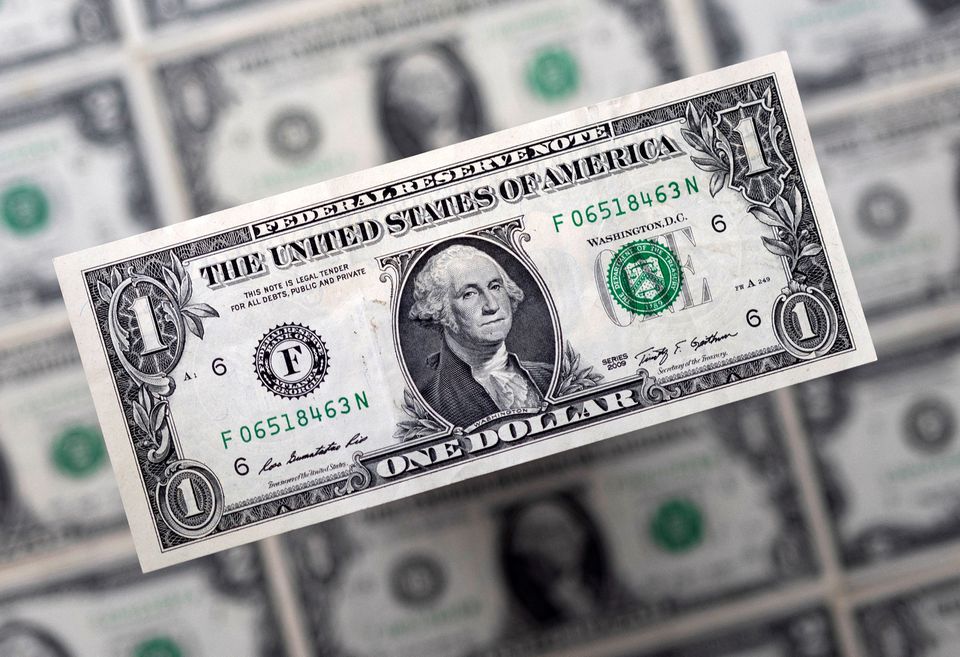 The dollar wobbled toward its first steady week in three on Friday as traders looked to U.S. jobs data later in the day for clues as to how far and fast the Federal Reserve might raise interest rates.
Markets have locked in consecutive 50-basis-point Fed hikes in June and July but the dollar has been pushed around this week by uncertainty about what happens after that.
The dollar rose through the early part of the week on nerves that record high inflation in Europe was a harbinger of sharply higher rates everywhere. But it fell overnight and stocks rallied as mixed U.S. economic data muddied the outlook.
The dollar lost about 0.9% on the euro on Thursday, falling to $1.0750. It fell further to $1.0760 early in an Asia session thinned by holidays in China and Hong Kong. A holiday in Britain is also likely to thin London trade.
In light activity the dollar lost about 0.5% on the offshore yuan to hit 6.6170.
"Equity markets are pushing higher," said Chris Weston, head of research at brokerage Pepperstone in Melbourne. "I think the equity market is effectively the horse and the dollar in this case is the cart."
Full coverage: REUTERS
Oil Prices Steady On Doubts OPEC+ Can Make Up Russian Deficit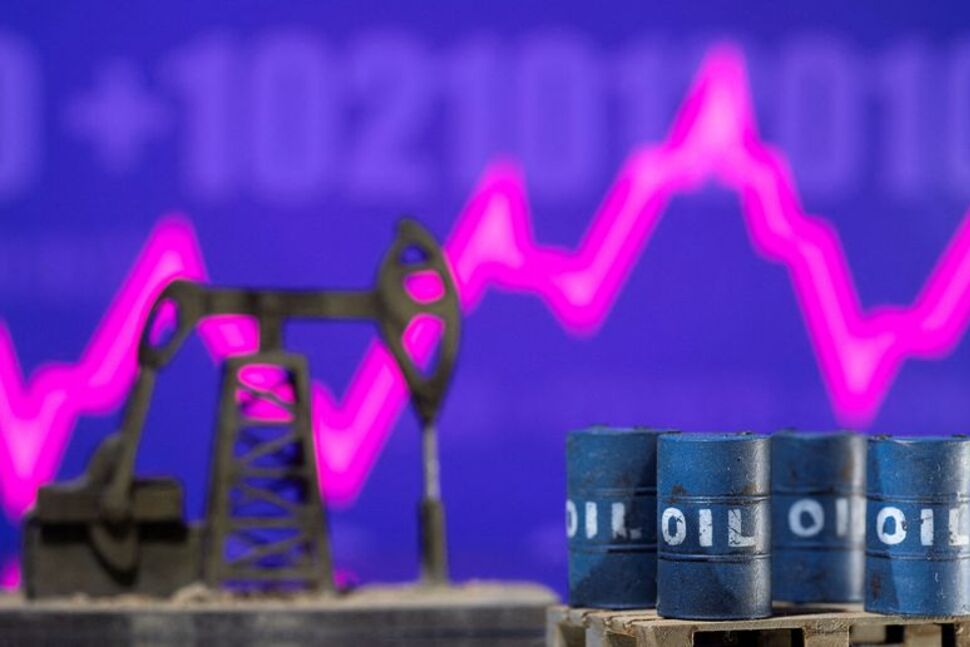 Oil prices were roughly unchanged on Friday, clinging to gains made in the previous session on doubts that producers belonging to OPEC+ can hike their crude output enough to make up for lost supply from Russia.
U.S. West Texas Intermediate (WTI) crude futures were up 1 cent at $116.88 a barrel at 0112 GMT, while Brent crude futures were up 7 cents at $117.68 a barrel.
A decision on Thursday by the Organization of the Petroleum Exporting Countries and allies, together called OPEC+, to boost output by 648,000 barrels per day (bpd) in July and August, instead of by 432,000 bpd as previously agreed, was seen as hardly enough for a tight market.
The increases were divided proportionally across the member countries, but with Russia included in the pact and members like Angola and Nigeria already failing to meet their existing targets, analysts said the supply increase was likely to be less than the announced volume.
"The fact that Russia was left in the group suggests that production from the alliance will continue to struggle to meet even this modest increase in quota rises," ANZ Research analysts said in a note.
Russian output has already dropped by 1 million bpd since its invasion of Ukraine, which Moscow calls a "special operation", and is likely to fall even further as the European Union's ban on Russian oil kicks in, ANZ analysts said.
Full coverage: REUTERS