WORLDWIDE: HEADLINES


Record U.S. Quits, Hiring Slowdown May Show Omicron's Impact On Labor Supply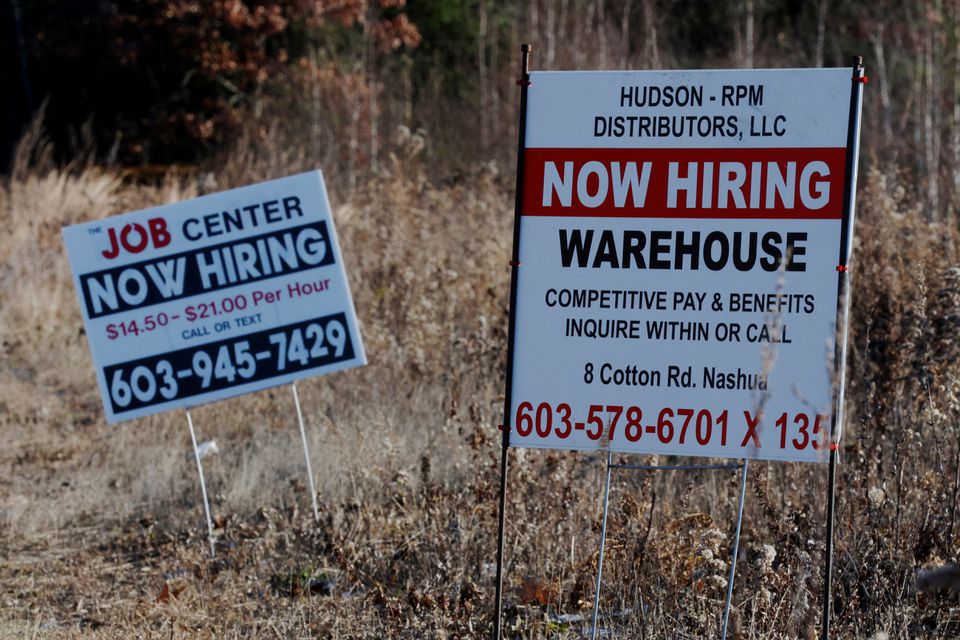 Record numbers of U.S. workers leaving their jobs and a slowdown in hiring at front-line businesses may show that the latest COVID-19 wave is denting labor supply, possibly pushing the Federal Reserve further toward concluding that employment is nearing its practical limits.
Hiring data tracked by business payroll managers Homebase and UKG showed employment edging down through December, coinciding with a record outbreak of coronavirus infections driven by the Omicron variant.
Data from both firms showed larger seasonal dips this year than in 2020, with employment in Homebase's sample of smaller businesses falling around 15% in the last days of 2021 compared to a roughly 10% drop last year.
UKG saw shift work across a variety of industries fall 1.7% in December versus a 0.3% decline in the same period last year and a 0.8% drop in December 2019.
"The data shows a strong downward shift starting in mid-December," wrote Dave Gilbertson, vice president at UKG.
At the same time, new government data for November showed workers walking away from jobs in record numbers, particularly from lower-paid and often front-line service-sector positions where health risks are considered more acute and work-from-home options less available.

With job openings still near record levels and consumer demand holding up despite the wave of infections, economists say it could mean more pressure on companies to raise wages – and more pressure on the Fed to declare that its goal of "maximum employment" was close to being met, if not exceeded already.
Full coverage: REUTERS


China Huarong Falls 50% As Trading Resumes After 9-month Halt
Shares of China Huarong Asset Management Co Ltd (2799.HK) plunged as much as 50% in Hong Kong on Wednesday to a record low, as trading resumed after a nine-month suspension, giving investors the chance to revalue the embattled company.
Shares were last trading at HK$0.52 ($0.067), the lowest since the company debuted in October 2015.
Huarong, one of four state-owned distressed-debt managers, halted trading in its shares in April 2021 after missing a March 31 deadline for filing its 2020 earnings, sparking a rout in its U.S. dollar-denominated bonds that spread to other Chinese issuers.
In August, Huarong, which counts China's finance ministry as its largest shareholder, announced a first-half 2021 profit of 158.3 million yuan ($24.5 million) and a nearly $16 billion loss for 2020.
Wednesday's share trading resumption follows Huarong's announcement in November that it would receive fresh capital worth 42 billion yuan ($6.59 billion) from a state consortium led by Citic Group as part of a restructuring plan.
Huarong has also announced a slew of asset divestment deals, including stake sales in its consumer finance, securities and distressed asset exchange businesses, amid a regulatory push to sell non-core assets in its business revamp.
The company said it applied to resume trading as the resumption guidance had been fulfilled, including the disclosure of all material information on its business, financial performance and operation in its results.
Full coverage: REUTERS


WORLDWIDE: FINANCE/MARKETS


Asian Shares Slip As Rising U.S. Yields Hit Tech Firms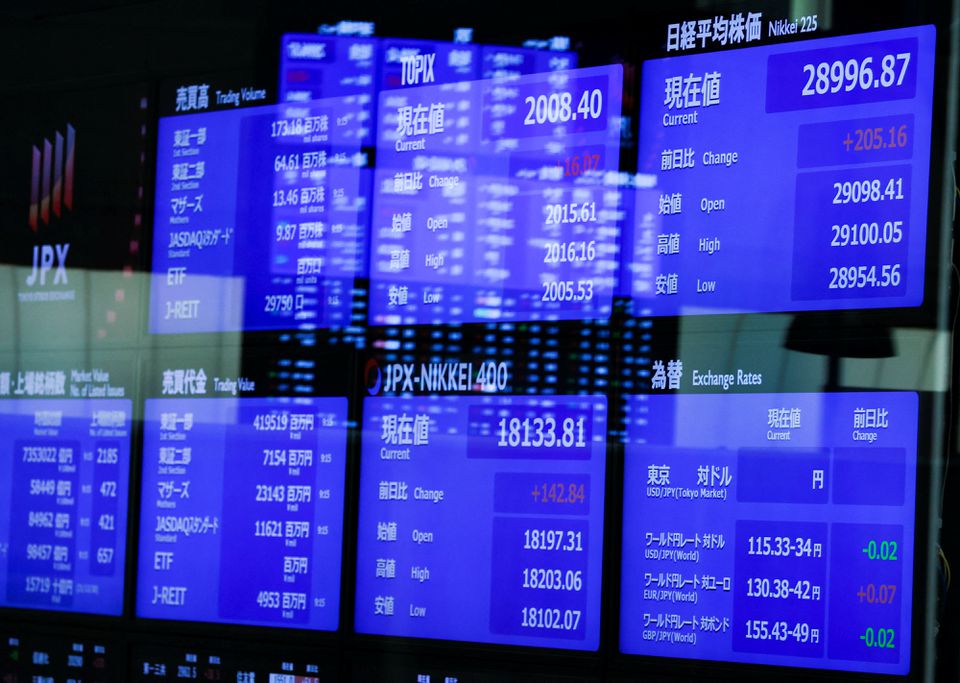 Asian stocks slipped on Wednesday following a mixed Wall Street session as higher U.S. Treasury yields weighed on global tech firms and pushed the dollar to a five-year high against Japan's yen.
U.S. yields rose on Tuesday as bond investors geared up for interest rate hikes from the Federal Reserve by mid-year to curb stubbornly high inflation.
MSCI's broadest index of Asia-Pacific shares outside Japan (.MIAPJ0000PUS) lost 0.8%, while Japan's Nikkei (.N225) was little changed.
U.S. stock futures also slipped with S&P 500 e-minis down 0.25% and Nasdaq e-minis losing 0.4%.
"From Asia's perspective, it's a slightly more risk-off tone because it's one of those days where higher bond yields are a bad thing, as, even though they reflect a stronger U.S. backdrop, they tend to be supportive of the dollar rather than local currencies," said Rob Carnell, head of Asia Pacific research at ING.
"But it's pretty choppy, tomorrow we might get back to thinking the higher yields reflect a stronger global backdrop," Carnell said.
He said overnight declines in the Nasdaq due to the higher yields weighed on Asian share markets given the greater significance of tech stocks in the region.
Hong Kong-listed tech stocks (.HSTECH) lost 3.7% in early trade while in Japan, Nintendo (7974.T) slipped 1% and in South Korea, Samsung (005930.KS) shed 2% ahead of its quarterly results.
U.S. shares were mixed on Tuesday with the tech-heavy Nasdaq (.IXIC) losing 1.3%, though rising yields boosted banks and industrial names helped the Dow Jones Industrial Average (.DJI) to a record closing high and the S&P 500 (.SPX) to touch an all-time intraday high.
Full coverage: REUTERS


Yen Wallows As Omicron Fears Subside And Rate Hikes Loom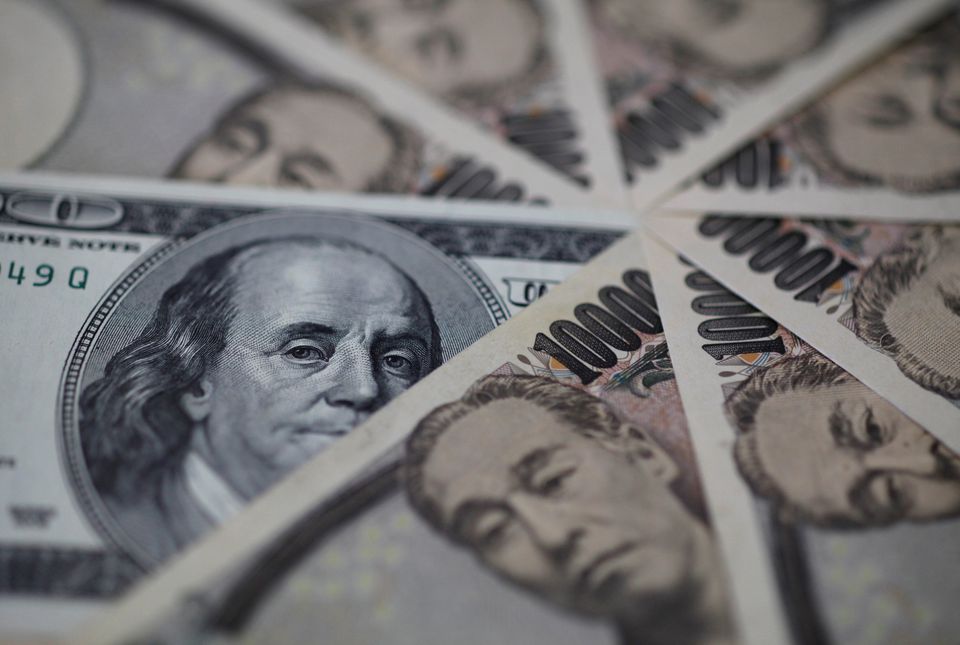 The yen was pinned near a five-year low on the dollar on Wednesday and nursing losses on other crosses as traders wagered the Bank of Japan would lag a looming wave of global policy tightening as inflation gallops ahead around the world.
The yen tumbled through support around 115.50 per dollar on Tuesday to hit the five-year trough at 116.35. It last sat at 116.15 per dollar. It also dropped through its 200-day moving average to a two-month low of 131.45 per euro and was hovering at 131.06 per euro early in the Asia session.
The yen fell to a more than six-year low against the Swiss franc and a seven-week trough on the Aussie.
"Sharply higher COVID-19 case numbers in the U.S. (and a little higher in China) appear to be primarily boosting supply-chain concerns and fears of higher inflation in the U.S., rather than boosting growth concerns," said Nomura economist Andrew Ticehurst.
This has led to a sharp jump in U.S. Treasury yields in the first trading days of the year and the widened gap on Japanese yields – anchored by the central bank – has hurt the yen.
The euro hovered near a two-week low against the dollar at $1.1279. The risk-sensitive Australian and New Zealand dollars also resumed an attempt to rally as fears of Omicron derailing the world's recovery subsided.
The kiwi last bought $0.6819 and the Aussie $0.7236. Both remain shy of resistance around $0.6857 and $0.7270 respectively. The U.S. dollar index was rangebound at 96.313.
Sterling, meanwhile, has rallied 2.7% in a dozen trading days since Dec. 20 as traders also reckon surging Omicron cases in Britain won't deter the Bank of England from lifting rates. The pound last bought $1.3527.
Full coverage: REUTERS


Oil Falls As Surging U.S. Fuel Stockpiles Raise Demand Concerns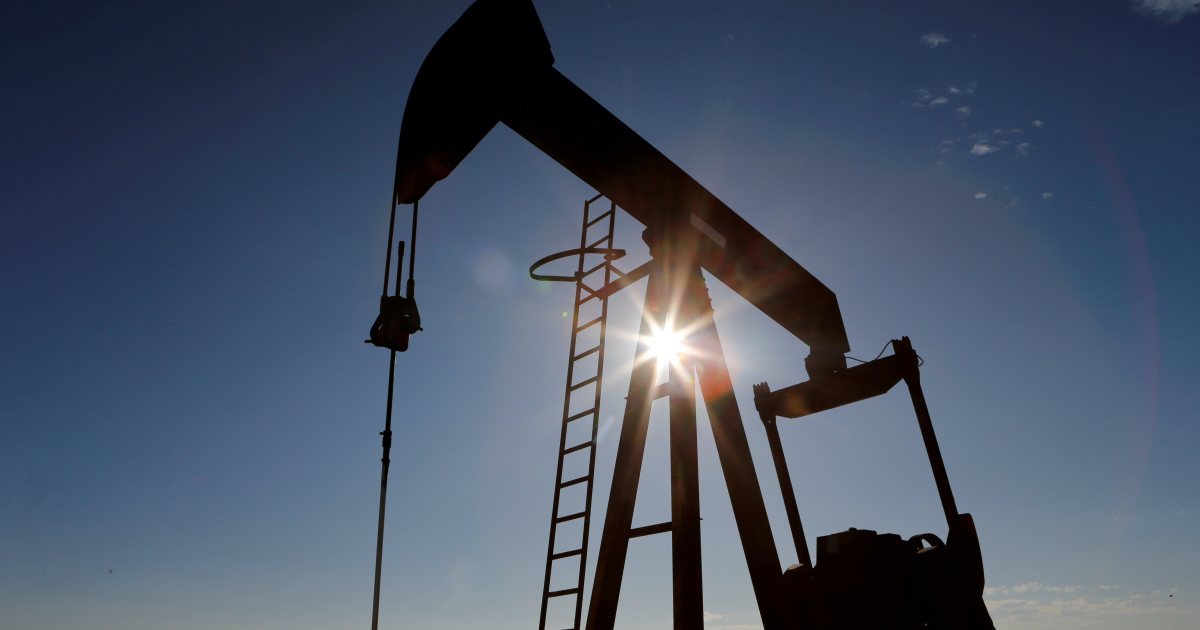 Oil prices fell on Wednesday as rising fuel stockpiles in the United States raised concerns of declining demand in the world's biggest oil consumer amid a massive spike in COVID-19 cases caused by the Omicron variant.
U.S. gasoline stockpiles rose by 7.1 million barrels in the week to Dec. 31, the American Petroleum Institute (API) reported late on Tuesday. Distillate stockpiles climbed by 4.4 million barrels in the week.
The surging stockpiles, which exceeded analysts' expectations, undermined the bullish outlook from investors during the previous session when price climbed more than 1% as market participants took the decision of major producers to add supply next month as a sign of confidence that surging COVID-19 cases would not hit demand for long.
Brent crude futures fell 28 cents, or 0.4%, to $79.72 a barrel at 0329 GMT after hitting a high of $80.26, while U.S. West Texas Intermediate (WTI) crude futures fell 29 cents, or 0.4%, to $76.70 a barrel.
"We think market fundamentals have weakened recently as reflected in the aggregate timespread which is a good indicator of the prevailing demand-supply balance," Barclays analyst Amarpreet Singh said in a note.
The prevailing backwardation in crude markets, when prices for later-dated crude supply is more than prompt futures, has declined for Brent futures from a two-year high in November.
The price difference between the front-month Brent futures and that for delivery in six months has fallen to $3 a barrel on Wednesday from $6.30 on Nov. 3, reflecting concerns about crude demand amid the surge in Omicron cases.
Full coverage: REUTERS