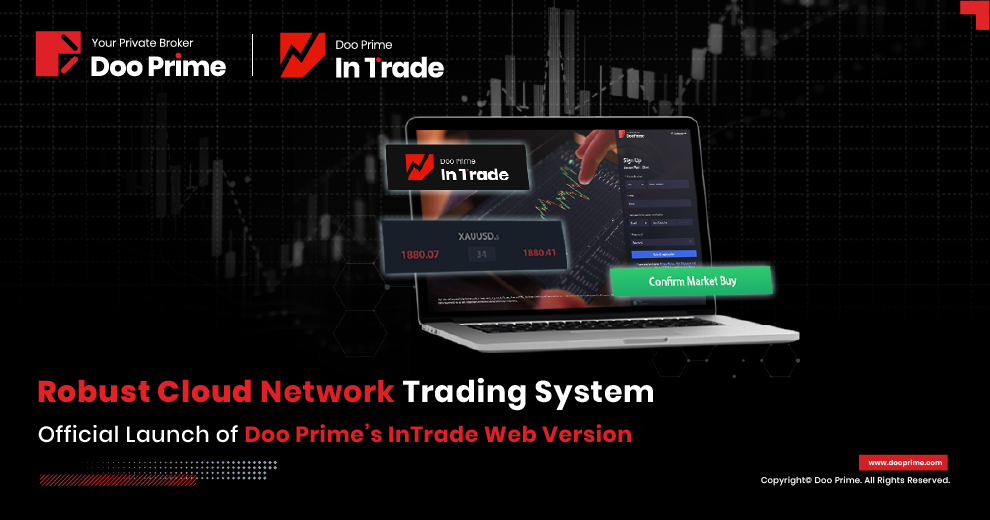 Doo Prime has just launched our very own web version of InTrade, in which users can directly access it via the CRM system. With this fresh release of InTrade web version, users will no longer deal with low storage space issues from downloading trading software. Instead, clients of Doo Prime will now be able to swiftly enter the trading platform with just one click and seize every trading opportunity!
Our newly implemented InTrade web version integrates multiple trading tools such as real-time market depth, accurate charts and technical analysis indicators. It supports both MT4 and MT5 servers with multiple language options alongside with optimized and upgraded layout to provide the best user interface.
InTrade is an efficient and professional trading software independently developed by Doo Prime. With the PAMM / MAM multi-account management system, users can manage their copy trading settings, risk parameters, as well as profit and loss sharing for hundreds of sub-accounts through one main account. Moreover, users can obtain charts, real-time data, and the latest market insights anytime and anywhere on the InTrade platform, whilst trading competently from 300+ global financial instruments with leverage up to 400 times.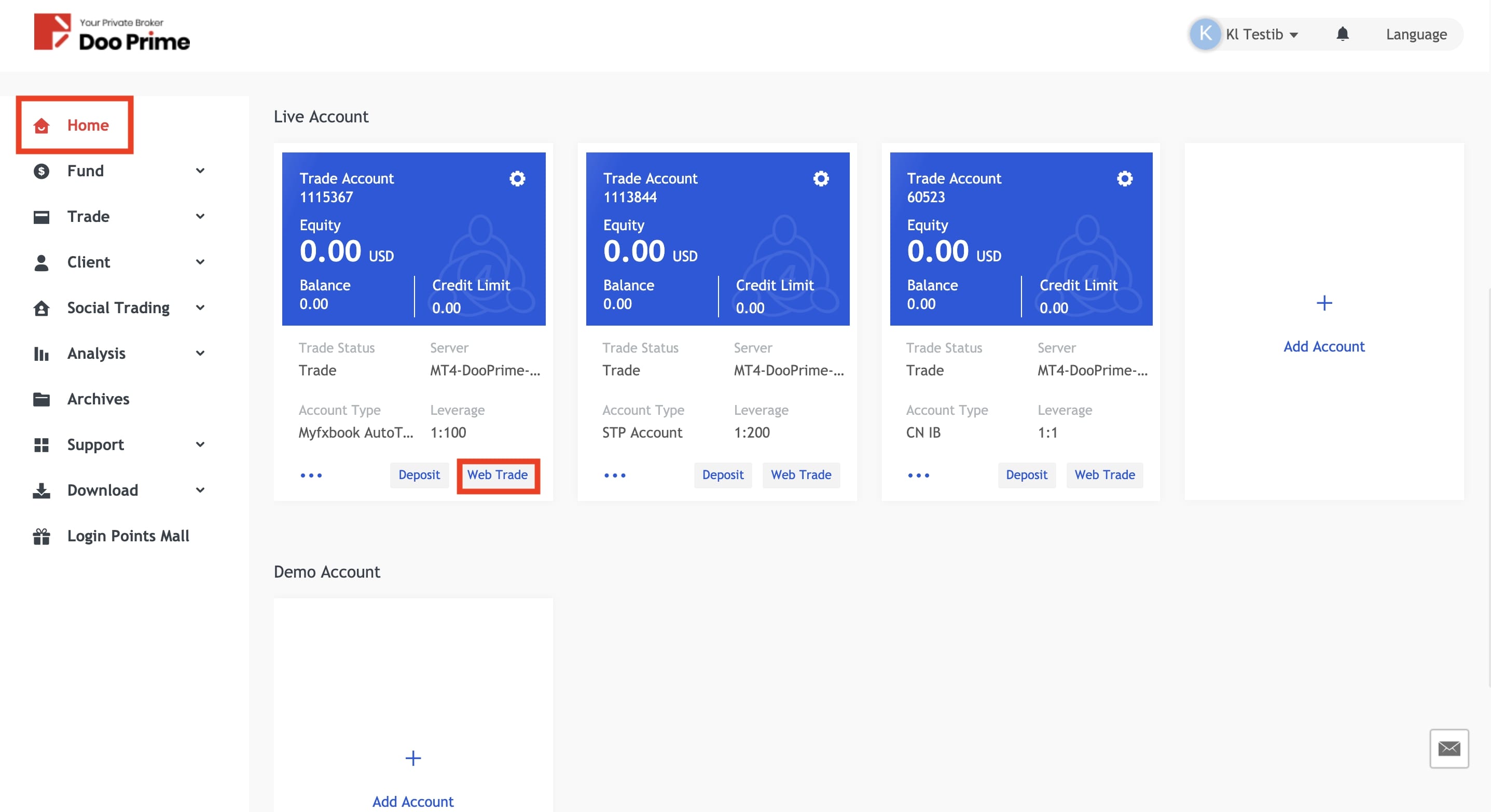 The brand-new InTrade web version retains the functions and advantages mentioned above together with these highlights: 
1. Comprehensive selection of analysis 
The InTrade web version provides real-time market depth and accurate trend charts, as well as professional technical analysis indicators such as Relative Strength Index (RSI), Moving Average Channel, Bollinger Band, and more to help traders speculate the Forex, Precious metal, Energy, Indices, Securities, and Futures markets.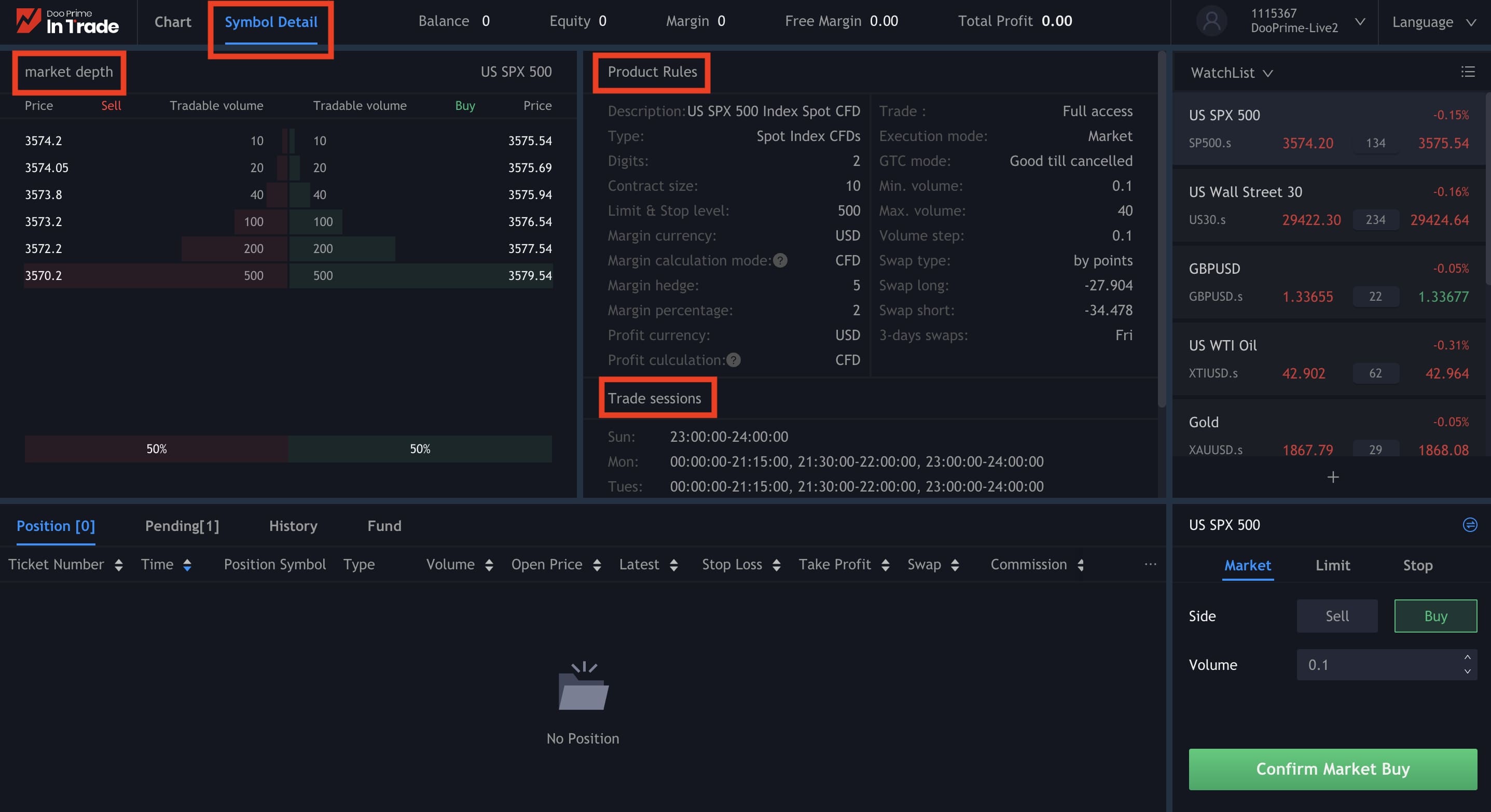 2. Perfectly integrated Meta Trader system 
Supports the world's most popular forex trading platform MT4, as well as the new edition of multi-asset trading platform MT5, with high versatility.
3. Intuitive trading data 
Users can trade up to 300+ instruments on InTrade, and speculate on multiple order data in real- time, including trading varieties, order types, trading volume, and opening prices.
4. Personalized settings 
The layout has been optimized and upgraded to achieve personalized settings for the system and chart presentation, including the accuracy of trading prices, text size, and trading time zone. Additionally, we have also added a handwriting input feature in English, Simplified and Traditional Chinese to meet the needs of customers in various countries and regions.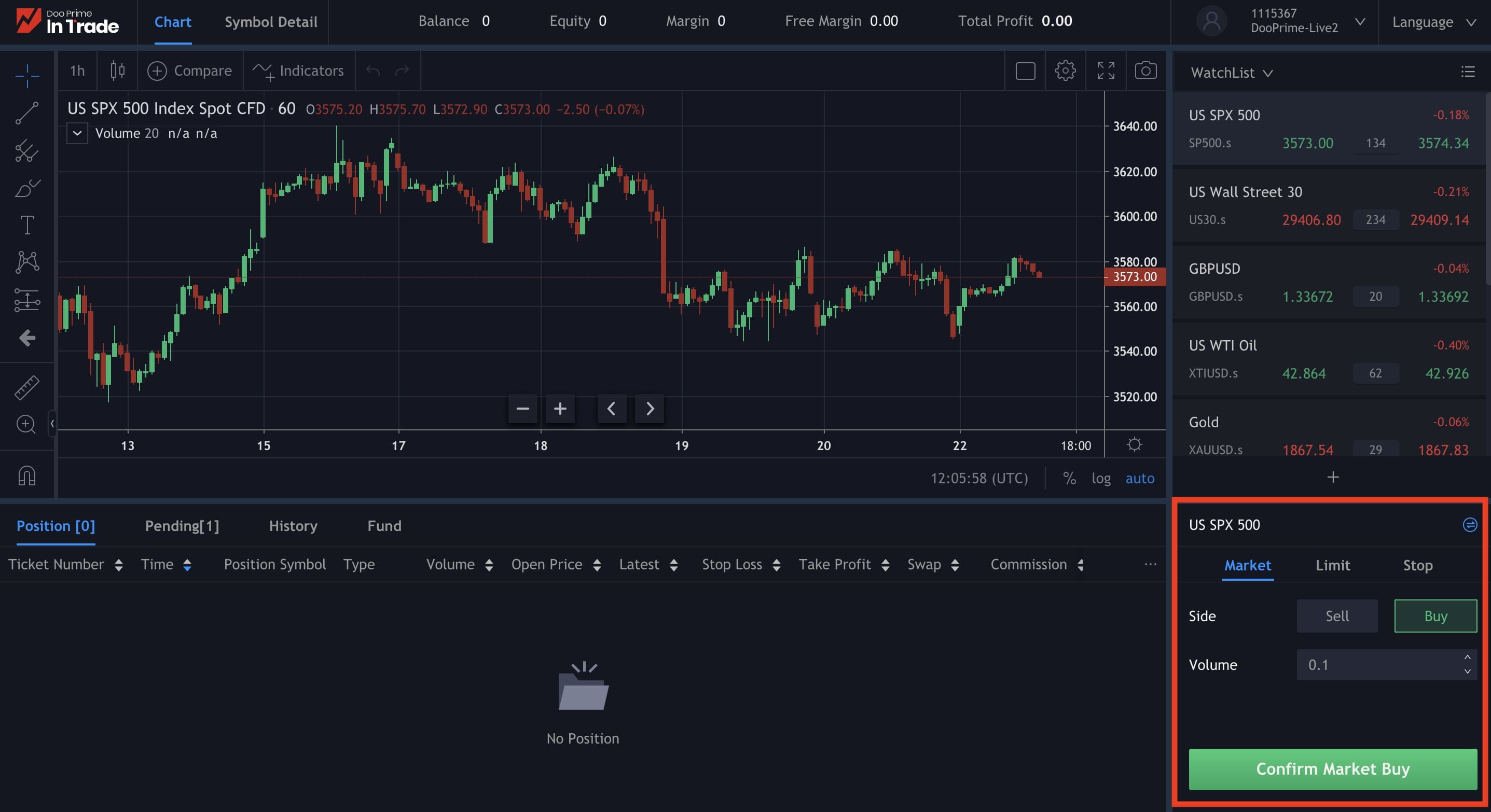 5. Cutting-edge technology protects customer rights 
InTrade's distributed, remote, multi-active server architecture effectively prevents single points of failure (SPOF) and guarantees customers' business to operate seamlessly online 24/7, with a high-availability configuration of 99.999%. In addition, InTrade also has strong system performance, encompassing billions of data processing experience, alongside independent research and development of data transmission middleware to support the operation of the system and ensure the rapid execution of orders.
Thanks to advanced technology, InTrade has been connected to the global backbone network. Traders are now able to access and trade immediately regardless of where they are. Apart from that, InTrade also has rich experience in network security and defense against DDoS, CC, and other network attacks, which ensure the security and stability of the system to the utmost extent. The entire site data is stored by SSL strict measures encryption, and the internal and external networks of the database are isolated to prevent data leakage accidents.

| About Doo Prime  
Doo Prime is an international pre-eminent online broker under the Doo Holding Group with operation centers in Hong Kong, Dallas, Singapore, Kuala Lumpur, and other regions. Our main ethos is to provide professional investors with global financial instruments (CFDs) on our trading platform.
Doo Prime holds the financial regulatory licenses in Mauritius and Vanuatu, which has granted us the opportunity to deliver the finest trading experience to more than 15,780 professional clients, alongside with managing a massive trading volume of dozens of billions of dollars monthly.
By the virtue of robust technological innovation put forward by the group, Doo Prime has achieved seamless connection with the global trading market, providing thousands of CFD products on multiple trading terminals such as MT4, MT5, TradingView, InTrade, and more, covering Forex, Precious Metal, Energy, Indices, Securities and Futures, allowing clients to invest globally with one click.
With a solid vigorous group background, competitive trading cost, convenient deposit and withdrawal methods, plus 24/7 multilingual customer service, Doo Prime is committed to become your private veteran broker.
For more information, please contact us at:
Phone:
Europe: +44 1137335199
Asia: +852 3704 4241
Asia-China: +86 4008427539
Email: [email protected]