WORLDWIDE: HEADLINES 


S.Korea's inflation hits 9-year high as commodity prices jump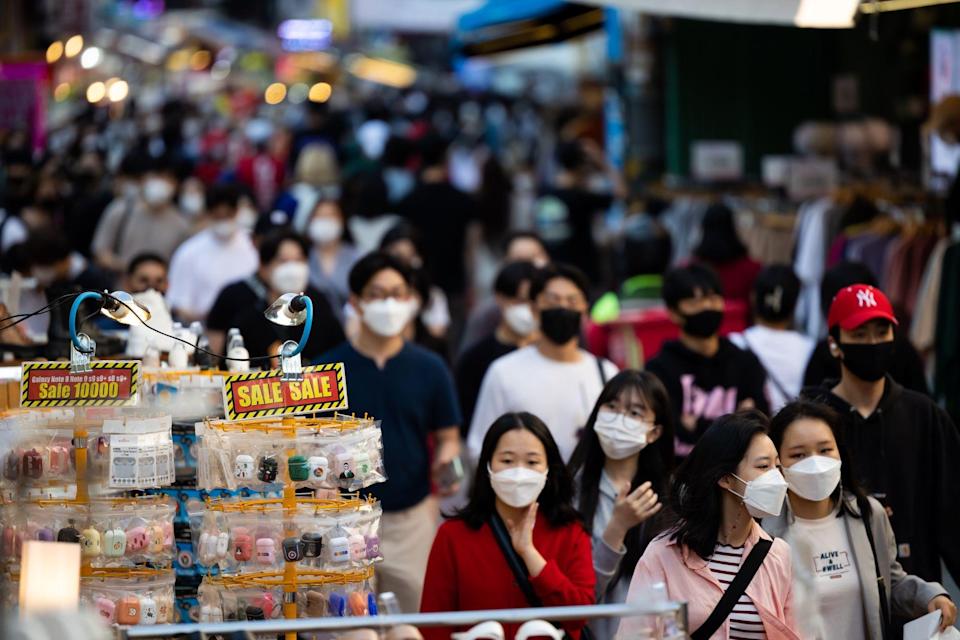 South Korea's consumer inflation accelerated to a more than nine-year high in May, reinforcing calls for gradual monetary tightening, though the increase was mainly due to a low base effect and rises in oil and agricultural prices.
Consumer prices rose 2.6% in May from a year earlier, government data showed on Wednesday, logging the fastest growth since April 2012 and matching a median estimate for a 2.6% increase in a Reuters survey. It grew 2.3% in April.
In May 2020, South Korea fell into deflation as the coronavirus pandemic struck demand and supply chains.
The country's finance minister said that the impact from the low base and temporary supply disruptions for some agricultural products and oil prices will ease going forward.
"The government will prepare against the inflation risk from materializing, prevent excessive inflation expectations and take measures to stabilize living costs," Finance Minister Hong Nam-ki said.
Wednesday's data showed the cost of agricultural, livestock and fisheries products and petroleum surged 12.1% and 23.3%, respectively.
Core CPI, which excluded volatile energy and food prices, came at 1.2% year-on-year, posting the sharpest increase since November 2018.
Month-on-month inflation was 0.1%, slower than a 0.2% increase in April.
Last week, the central bank kept its base rate (KROCRT=ECI) at a record low of 0.50%, but upgraded its economic outlook and projected high consumer inflation.
The BOK currently sees inflation standing at 1.8% for the whole of 2021 and 1.4% for 2022.
Full coverage: REUTERS 


UK retailers report more inflation pressure as economy reopens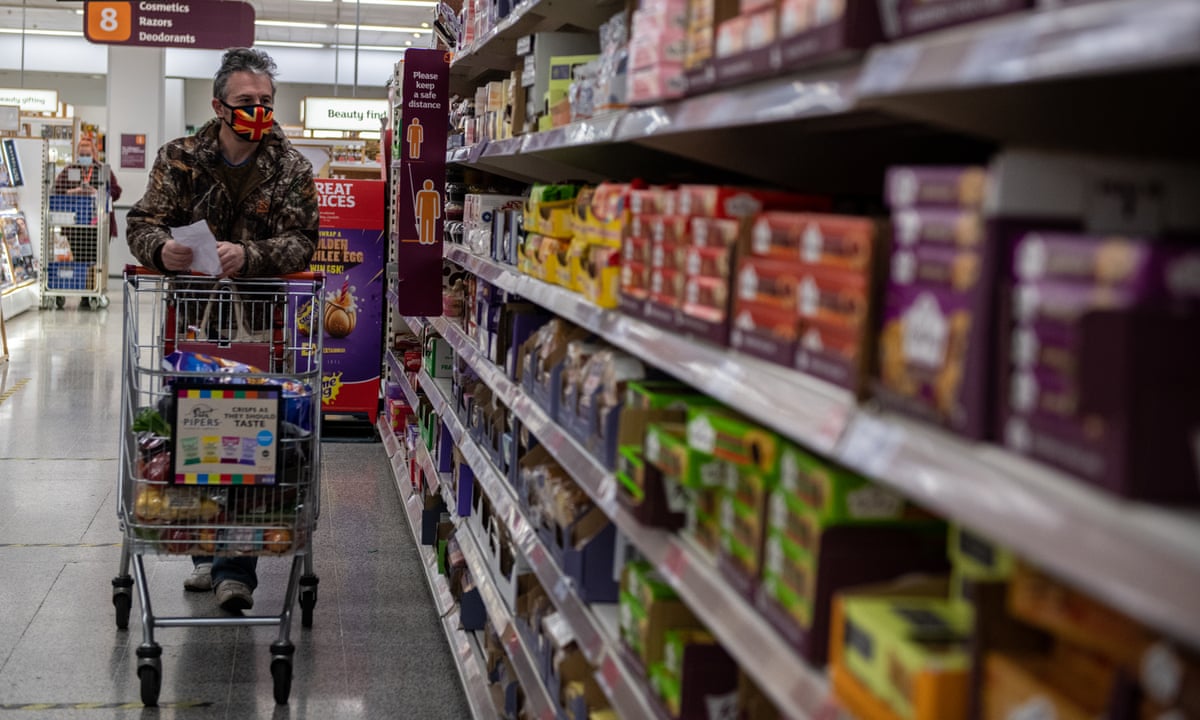 British retailers have reported the smallest price falls since the start of the COVID pandemic, partly due to shoppers buying more clothes and shoes as lockdowns eased, and they said price pressures were likely to rise further over the rest of 2021.
With the Bank of England watching carefully for signs of how quickly inflation is picking up, the British Retail Consortium's shop price index for May showed prices were 0.6% lower than a year before, compared with a 1.3% fall in the year to April.
This was the smallest drop since February 2020.
The BRC's shop price index typically shows year-on-year price falls, unlike the broader measure of consumer price inflation targeted by the BoE which includes a wider range of goods and services.
The BoE has forecast that CPI is likely to overshoot its 2% target and go above 2.5% by late 2021, due to a global rise in energy prices and what the central bank views as temporary pressures and one-off effects linked to the pandemic.
British shoppers were keener to spend on new clothes and shoes last month as social-distancing restrictions eased, enabling people to meet at pubs and restaurants, the BRC said.
Supply chain disruption linked to COVID had also pushed up the cost of furniture and electrical goods, it added.
Prices were likely to rise more broadly later in the year, BRC chief executive Helen Dickinson said.
"Global food prices are currently at their highest in seven years, shipping costs have risen threefold since 2019, and commodity prices are climbing. We will likely see these costs filter through in the second half of this year," she said.
Some new post-Brexit rules which affect food imports from the European Union take effect from Oct. 1, with others coming later, which the BRC warned would push up prices too.
Full coverage: REUTERS 


WORLDWIDE: FINANCE / MARKETS 


S&P 500 dips, as healthcare weighs; Dow ends higher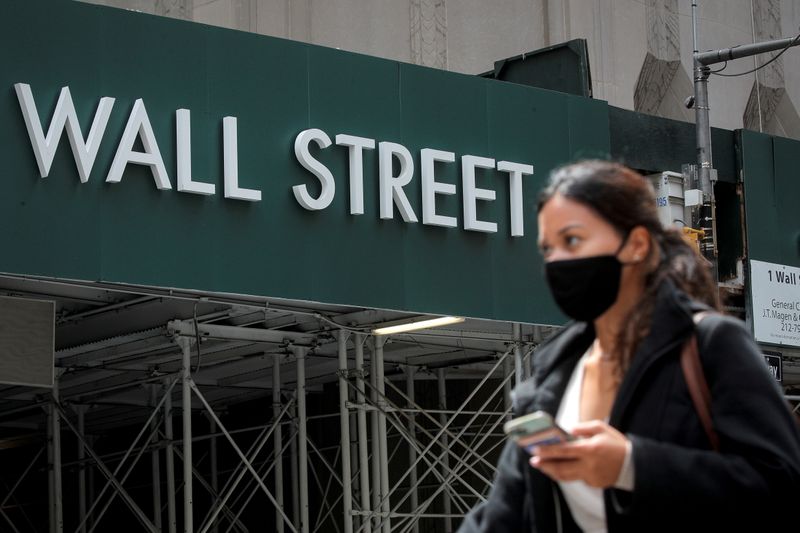 The S&P 500 dipped on Tuesday, with declines in healthcare and tech shares countered by energy and financial gains, as investors weighed the latest U.S. economic data for signs of a rebound and rising inflation.
The S&P 500 financial sector hit a record high, while expected growth in fuel demand boosted oil prices and helped lift the energy sector 3.9%, its biggest one-day gain in nearly four months. The heavyweight tech sector fell while the healthcare sector was dragged down by a weak profit forecast from Abbott Laboratories.
Data showed U.S. manufacturing activity picked up in May as pent-up demand in a reopening economy boosted orders. But unfinished work piled up because of shortages of raw materials and labor.
"People came back from a holiday weekend convinced that the economy is recovering nicely and that any inflation that we might be seeing in labor and other costs is temporary," Peter Tuz, president of Chase Investment Counsel in Charlottesville, Virginia.
The Dow Jones Industrial Average rose 45.86 points, or 0.13%, to 34,575.31; the S&P 500 lost 2.07 points, or 0.05%, at 4,202.04; and the Nasdaq Composite dropped 12.26 points, or 0.09%, to 13,736.48.
Along with sharp gains for financials and energy, the small-cap Russell 2000 rose 1.1% on Tuesday, underscoring strength for segments of the stock market expected to do particularly well in an expanding economy.
While the S&P 500 remains less than 1% of its record high after four straight months of gains, investors are worried about whether rising inflation could hit equity prices.
The S&P 500 posted 73 new 52-week highs and no new lows; the Nasdaq Composite recorded 168 new highs and 25 new lows.
Full coverage: REUTERS 


Dollar gets respite from pick up in U.S. manufacturing before jobs report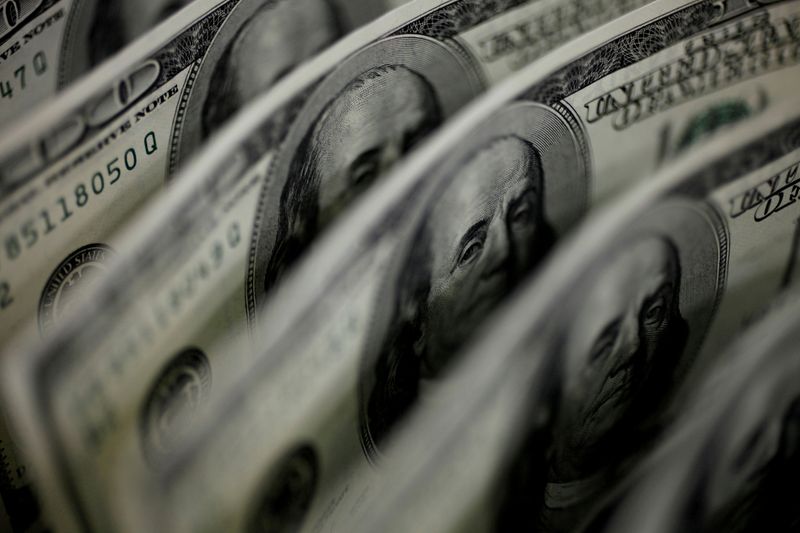 The dollar clung to small gains from overnight on Wednesday, edging back from near a five-month trough versus major peers, as a pickup in U.S. manufacturing kept bets alive for a quicker normalization of Federal Reserve policy.
The dollar index, which measures the greenback against six rivals, hovered just below 90 after dipping to as low as 89.662 on Tuesday and approaching the lowest since Jan. 7 at 89.533.
Likewise, the euro traded at $1.2222 after pulling back from near a multi-month top overnight, when it climbed to $1.22545.
Investors were also watching out the trajectory of China's recently bullish yuan. It was last at 6.3798 per dollar in offshore trading, after retreating from the three-year high of 6.3526 reached on Monday as policy makers took steps to cool its advance including raising banks' FX reserve requirements.
Sterling also remained lower at $1.4160 after easing off a three-year high of $1.4250 reached Tuesday, while the Canadian dollar was at C$1.20590 per greenback after rallying to a fresh six-year peak of C$1.2007 overnight as oil rose.
"The direction of the dollar is definitely the focus," said Shinichiro Kadota, senior currency strategist at Barclays in Tokyo.
"The market is split in its view" on whether current inflationary pressures will be transitory, like the Fed says it is, or persist long enough to force policy makers to taper stimulus and raise rates earlier than they have so far signalled, Kadota said.
"Even if inflation continues to overshoot, I think the Fed will continue to say it's temporary, but the market won't know for sure until fall, so we're kind of stuck in this uncertainty."
Over the near term, the euro and yuan will be key in determining if the dollar remains on the back foot or stages a rebound, he said.
Full coverage: REUTERS 


Oil settles up after hitting 15-month highs on demand prospects 
Oil prices settled higher on Tuesday, with Brent hitting above $71 and trading at its highest since March, on expectations for growing fuel demand during the summer driving season in the United States as OPEC+ agreed to boost output.
Brent crude futures for August settled up 93 cents, or 1.3%, to $70.25 a barrel after hitting $71 earlier in the session – its highest intra-day price since March 8.
U.S. West Texas Intermediate crude for July was up $1.40, or 2.1%, to $67.72.
Tracking service GasBuddy said Sunday's U.S. gasoline demand, coinciding with the Memorial Day weekend, jumped 9.6% above the average of the previous four Sundays. That was the highest Sunday demand since the summer of 2019.
U.S. crude stockpiles were expected to fall by 2.1 million barrels last week, according to a preliminary Reuters poll.
Prices were also boosted by Chinese data showing that the country's factory activity grew at its fastest pace this year in May.
The gains were capped, though, by expectations that more output will hit the market.
The Organization of the Petroleum Exporting Countries and its allies, collectively known as OPEC+, also agreed to continue a slow easing of supply curbs in their meeting on Tuesday, an OPEC source said, as producers balance an expected demand recovery against a possible increase in Iranian output.
OPEC+ decided in April to return 2.1 million barrels per day (bpd) of supply to the market from May to July, anticipating rising global demand despite the high number of coronavirus cases in India, the world's third-largest oil consumer.
Full coverage: REUTERS