WORLDWIDE: HEADLINES
Samsung China Chip Production Faces Disruption From Korea Trucker Strike -Trade Association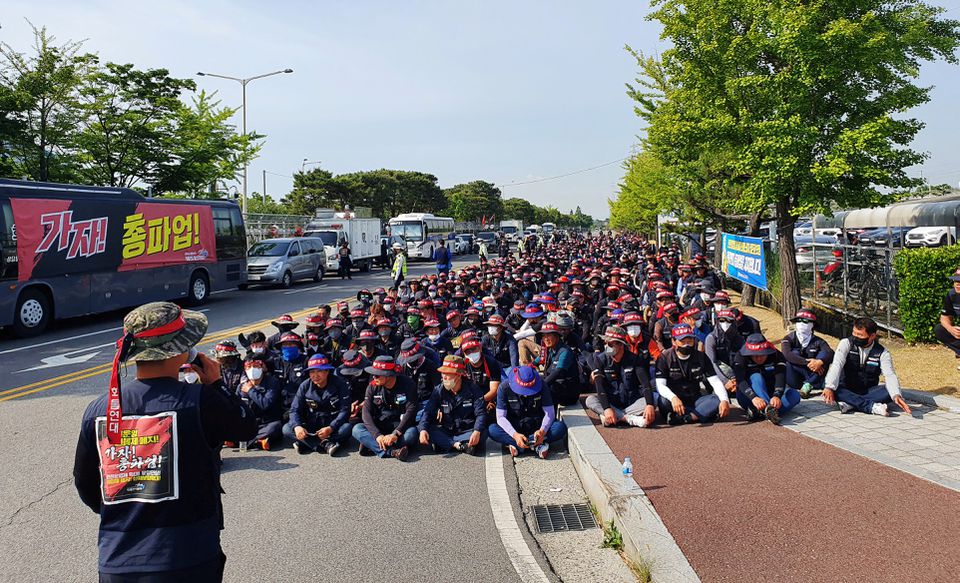 Samsung Electronics Co Ltd's (005930.KS) chip production in China is facing disruption from a trucker strike in South Korea which is blocking exports of a key material, the Korea International Trade Association (KITA) said on Tuesday.
It is the first concrete sign that the week-long strike is impacting chip production, having already cost South Korean industrial sectors more than $1.2 billion in lost production and unfilled deliveries.
KITA said a Korean company that produces isopropyl alcohol (IPA), a raw material for cleaning chip wafers, is facing complications in shipping to a Chinese company that in turn supplies wafers to a Samsung Electronics factory in China.
KITA said in a statement that about 90 tonnes, or a week's worth of shipments have been delayed.
Samsung Electronics did not immediately comment. It produces NAND flash memory chips, used for data storage in data centres, smartphones and other tech gadgets, at its plant in Xian, China.
Full coverage: REUTERS
U.S. House Passes Ocean Shipping Bill To Allay Export Backlogs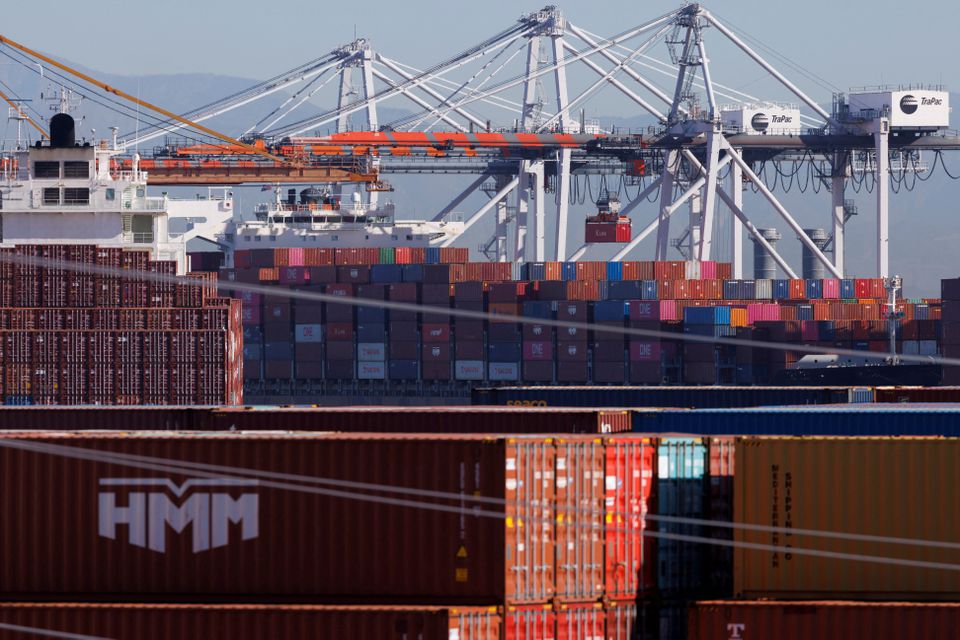 The U.S. House of Representatives approved legislation Monday to improve oversight of ocean shipping, which supporters say will help curb inflation and ease export backlogs.
The bill was approved 369-42 and will head to the White House for President Joe Biden's signature. Biden said in a statement he looked forward to signing it into law.
The bill would boost the investigatory authority of the Federal Maritime Commission (FMC), the U.S. agency that oversees ocean shipping, and increase industry transparency.
It would allow FMC to launch probes of ocean common carriers' business practices and to apply enforcement measures, require ocean common carriers to report to the FMC "total import/export tonnage" each calendar quarter and would bar ocean carriers from unreasonably declining opportunities for U.S. exports under new rules to be determined by the FMC.
Senator Maria Cantwell said the bill gives the FMC "the tools it needs to cut down on extraneous shipping costs and stop shipping carriers from leaving American products like apples, hay, milk and potatoes behind."
The Ocean Shipping Reform Act passed unanimously in the Senate in March. Similar legislation passed the House in December.
"Inflation is the greatest frustration America has right now, and backlogs at our ports are one of the biggest drivers of price hikes that we will address through this bill," Senate Democratic Leader Chuck Schumer said Monday.
Full coverage: REUTERS
WORLDWIDE: FINANCE/BUSINESS
Asian Stocks Slide As Recession Fears Tip Wall St Into Bear Market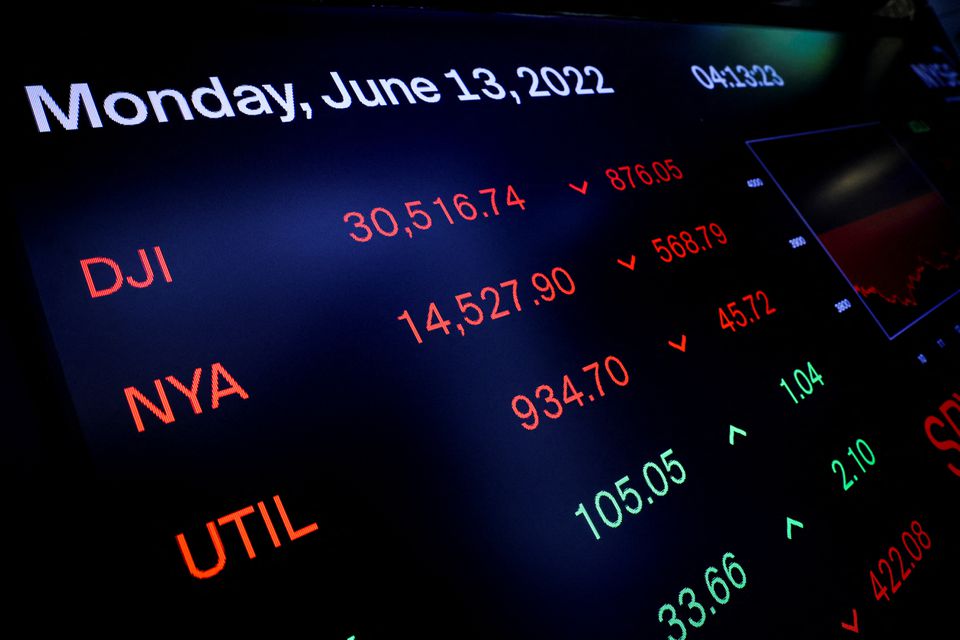 Asian shares tumbled on Tuesday after Wall Street hit a confirmed bear market milestone and bond yields struck a two-decade high on fears aggressive U.S. interest rate hikes would push the world's largest economy into recession.
MSCI's broadest index of Asia-Pacific shares outside Japan (.MIAPJ0000PUS) was down 0.9%.
Australian shares S&P/ASX200 (.AXJO) sank 5% in early trade, while Japan's Nikkei stock index (.N225) was down 1.74%.
The negative tone in Asia follows a bleak session in the U.S on Monday, which saw Goldman Sachs forecast a 75 basis point interest rate hike at the Federal Reserve's next policy meeting on Wednesday.
"The U.S. will see rate rises faster and higher than Wall Street has been expecting," James Rosenberg, Ord Minnett advisor in Sydney told Reuters. "There will likely be the double impact of earnings forecasts being trimmed and further price to earnings derating."
Expectations for aggressive U.S rate hikes rose after inflation in the year to May shot up by a sharper than predicted 8.6%.
Full coverage: REUTERS
Dollar Towers As Traders Brace For Hawkish Fed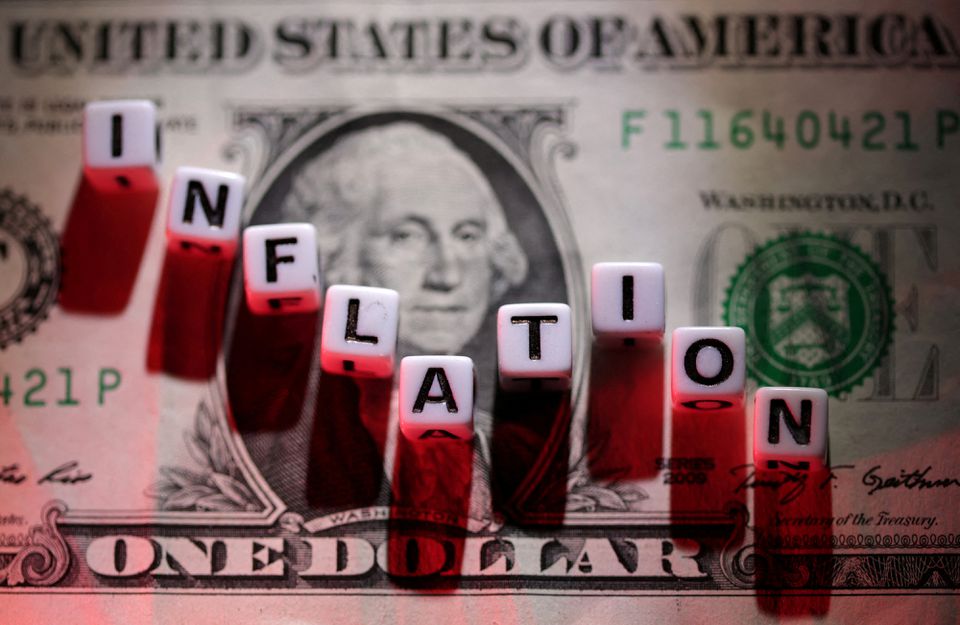 The U.S. dollar stood by a fresh 20-year peak on Tuesday and just about everything else nursed losses as investors braced for aggressive Federal Reserve rate hikes and a possible recession.
After a hot U.S. inflation reading on Friday, markets have scrambled to price in steeper hikes. Futures are priced for a 93% chance that the Fed delivers its biggest hike in nearly three decades on Wednesday and raises rates 75 basis points.
As stocks and bonds were dumped, the dollar surged and overnight it hit one-month highs on the euro, Australian dollar, New Zealand dollar, Swiss franc and Canadian dollar.
The U.S. dollar index scaled a two-decade peak of 105.29 and was hovering just below that in early Asia trade. The euro sat at its overnight low of $1.0405, while the Aussie steadied at $0.6943.
Sterling touched a two-year low of $1.2109 overnight and held near there at $1.2145 on Tuesday.
"The market was over-invested in the idea that inflation has peaked," said Societe Generale strategist Kit Juckes.
"The policy challenge is that the Fed has no idea how much monetary tightening is needed and will only find out it has done too much, long after the event."
Full coverage: REUTERS
Oil Bounces Around As Tight Supply Offsets China, Recession Fears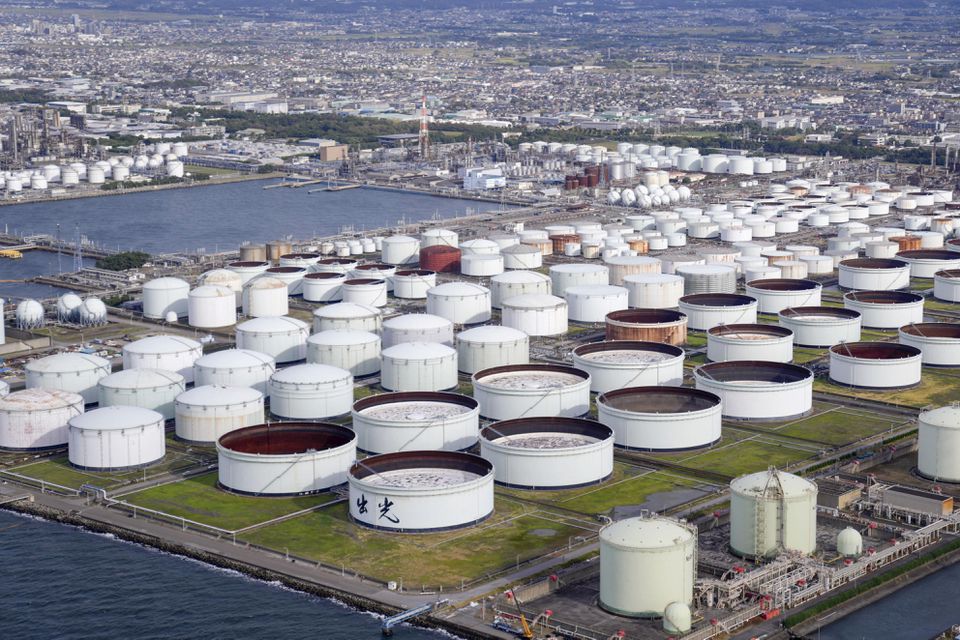 Oil prices seesawed in positive and negative territory on Tuesday, holding up despite recession fears and potential new COVID-19 curbs in China that could dampen demand as the market remains tightly supplied.
U.S. West Texas Intermediate (WTI) crude eased 4 cents to $120.89 a barrel at 0156 GMT, while Brent crude futures dipped 6 cents to $122.21 a barrel.
"Discussion within the oil complex still revolves around Libya's decline in production, China continuing to impose measures to slow the spread of COVID, and concerns around global recession woes driving demand destruction," said Stephen Innes, managing partner at SPI Asset Management.
Supply tightness has been aggravated by a drop in exports from Libya amid a political crisis that has hit output and ports, while other producers in OPEC+ struggle to meet their production quotas and Russia faces bans on its oil over the war in Ukraine.
ANZ Research analysts cited Libya's oil minister Mohamed Aoun saying production in the country has dropped to 100,000 barrels pre day from 1.2 million bpd last year.
Full coverage: REUTERS