WORLDWIDE: HEADLINES
Singapore June Core Inflation Hits 13-Year High, Tightening Risks In Focus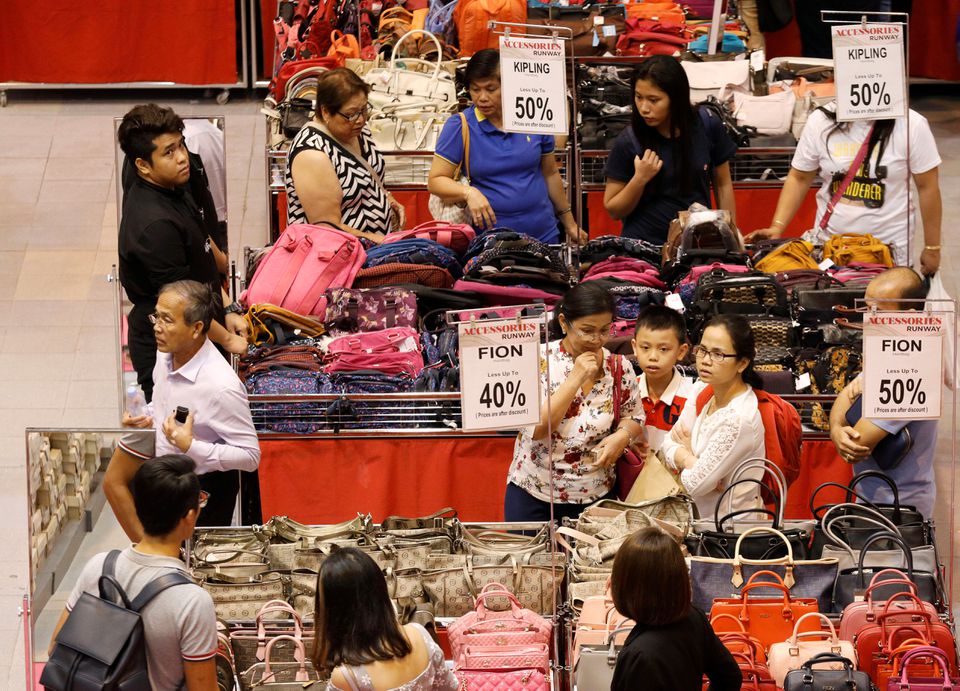 Singapore's key consumer price gauge rose at its fastest pace in more than 13 years, official data showed on Monday, increasing pressure on the central bank to consider tightening monetary policy again later this year if inflation pressures persist.
The data showed inflation rising across a broad set of categories including services, food, retail and utilities.
The core inflation rate — the central bank's favoured price measure – rose to 4.4% in June on a year-on-year basis. A Reuters poll of economists had forecast a 4.2% increase in June.
Headline inflation rose to 6.7%, compared with economists' forecast of 6.2%.
"Our base case remains for the Monetary Authority of Singapore to tighten its FX policy settings again in October," said Brian Tan, senior regional economist at Barclays, which also raised its full-year inflation forecast following the data.
Full coverage: REUTERS
China Plans Real Estate Fund Worth Up To $44 Billion For Distressed Sector, Source Says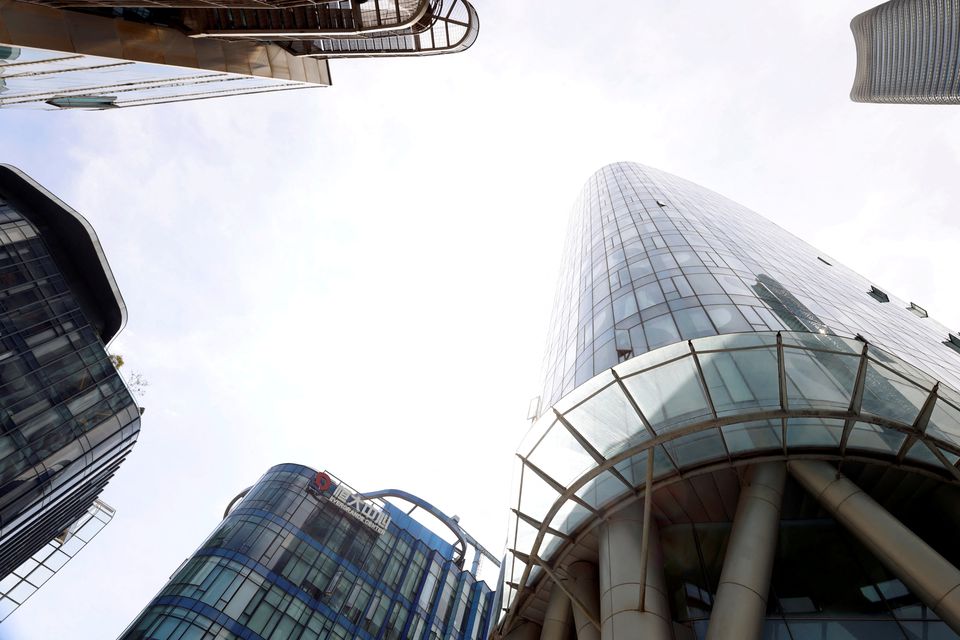 China will launch a real estate fund to help property developers resolve a crippling debt crisis, aiming for a warchest of up to 300 billion yuan ($44 billion) in a bid to restore confidence in the industry, according to a state bank official with direct knowledge of the matter.
The move would mark the first major step by the state to rescue the beleaguered property sector since the debt troubles became public last year.
The size of the fund would initially be set at 80 billion yuan through support from the central bank, the People's Bank of China (PBOC), the person, who declined to be identified due to the sensitivity of the matter, told Reuters.
He said state-owned China Construction Bank (601939.SS), will contribute 50 billion yuan into the 80 billion yuan fund, but the money will come from PBOC's relending facility.
If the model works, other banks will follow suit with a target to raise up to 200 to 300 billion yuan, he added.
Full coverage: REUTERS
WORLDWIDE: HEADLINES
Stocks Weaken As Growth Slowdown Fears Cloud Start Of Week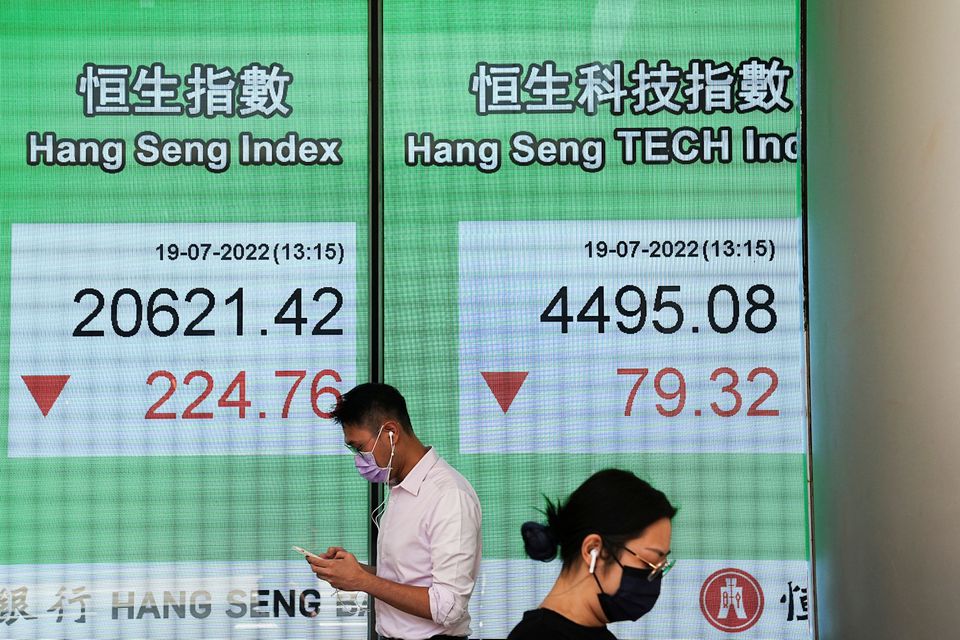 Stocks headed lower on Monday with investors in a cautious mood ahead of the Federal Reserve's two-day policy meeting and what could be the latest central bank signal of an even faster pace of tightening just as signs of a global slowdown mount.
Overall, the start of the week across markets began quietly, with the dollar holding above a 2-1/2 week high and government bond yields little changed after falling on Friday.
A widely watched survey showed German business morale falling more than expected in July as high energy prices and looming gas shortages push Europe's largest economy towards a recession.
U.S. Treasury Secretary Janet Yellen said on Sunday that U.S. economic growth was slowing but added that a recession was not inevitable. Data, however, suggests the likelihood of a downturn.
U.S. business activity contracted for the first time in nearly two years amid persistently heated inflation and rapidly rising rates, according to another survey on Friday.
Full coverage: REUTERS
Russian Rouble Weakens As Market Takes Stock Of Rate Cut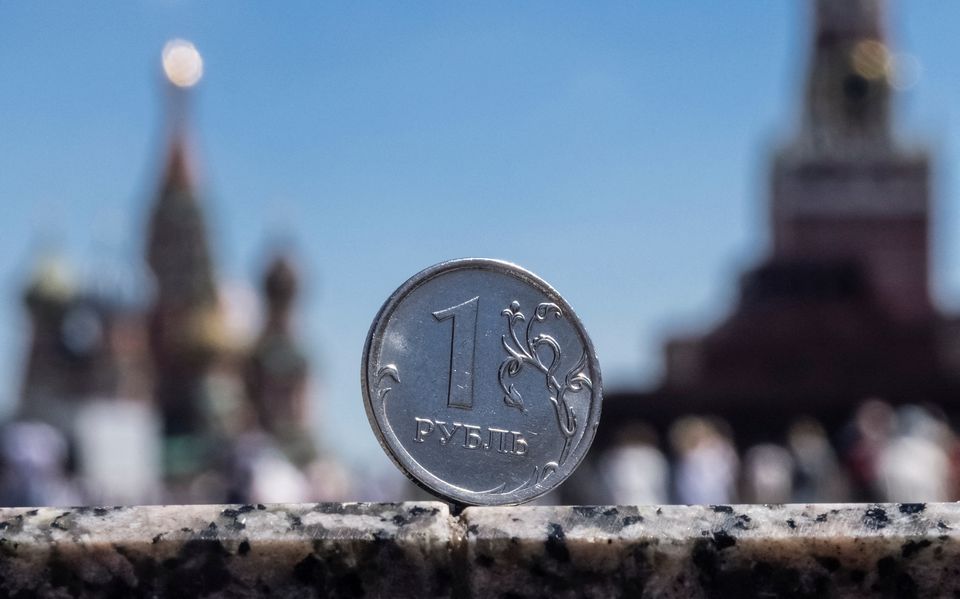 The Russian rouble weakened in jittery Moscow trade on Monday, adjusting to the central bank's decision to slash interest rates on Friday, and as a rouble-supportive tax-payment period reaches its peak.
By 0904 GMT, the rouble was 0.7% weaker against the dollar at 57.64 , earlier dropping more than 1% on the day to 58.0150.It had lost 0.7% to trade at 58.73 versus the euro .
The rouble lost ground on Friday after Russia's central bank cut its key interest rate by a bigger-than-expected 1.5 percentage points to 8.0% and said it would study the need for more cuts as inflation slows and an economic contraction continues for longer than previously expected.
Analysts at the Freedom Finance brokerage said on Monday the rouble would likely trade in the 55-57 range against the dollar.
"The rouble's weakening after the rate cut will be short-lived, in our view," they said.
Full coverage: REUTERS
Oil Steady As Marke Juggles Fed Hike With Supply Fears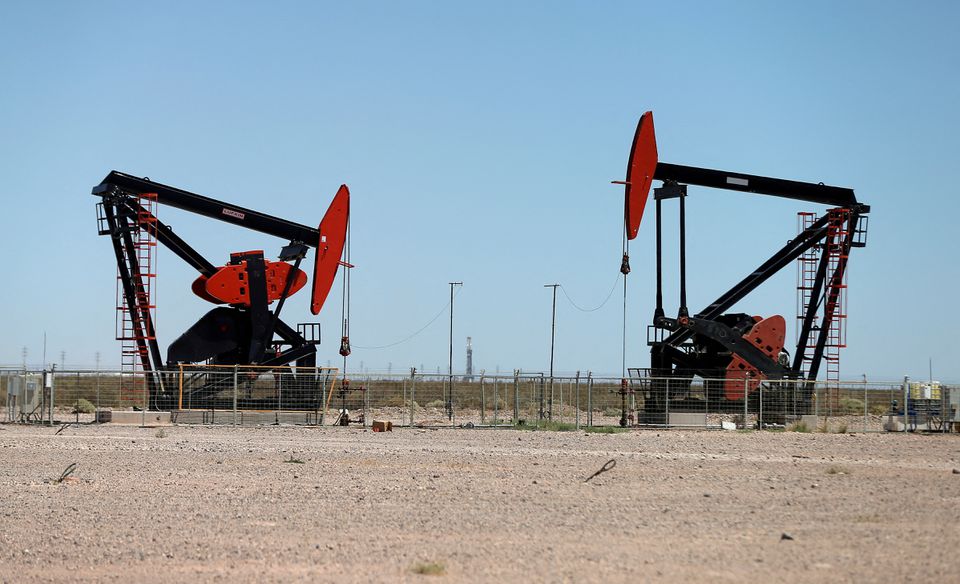 Oil prices were relatively steady on Monday as the market balanced supply fears with expectations that rise in U.S. interest rates would weaken fuel demand.
Brent crude futures for September settlement rose 27 cents, or 0.26%, to $103.47 a barrel by 0909 GMT, while U.S. West Texas Intermediate (WTI) crude futures rose 8 cents, or 0.08%, to $94.78 a barrel.
Oil futures have been volatile in recent weeks as traders have tried to reconcile the possibilities of further interest rate hikes, which could limit economic activity and thus cut fuel demand growth, against tight supply from disruptions in trading of Russian barrels because of Western sanctions amid the Ukraine conflict.
"Rising recession fears globally do suggest that gains are likely to be limited in the shorter term, geopolitics aside," said Jeffrey Halley, a senior market analyst at OANDA.
Full coverage: REUTERS