WORLDWIDE: HEADLINES
Singapore Sees 2022 GDP At Lower End Of Forecasts Amid War, Supply Chain Woes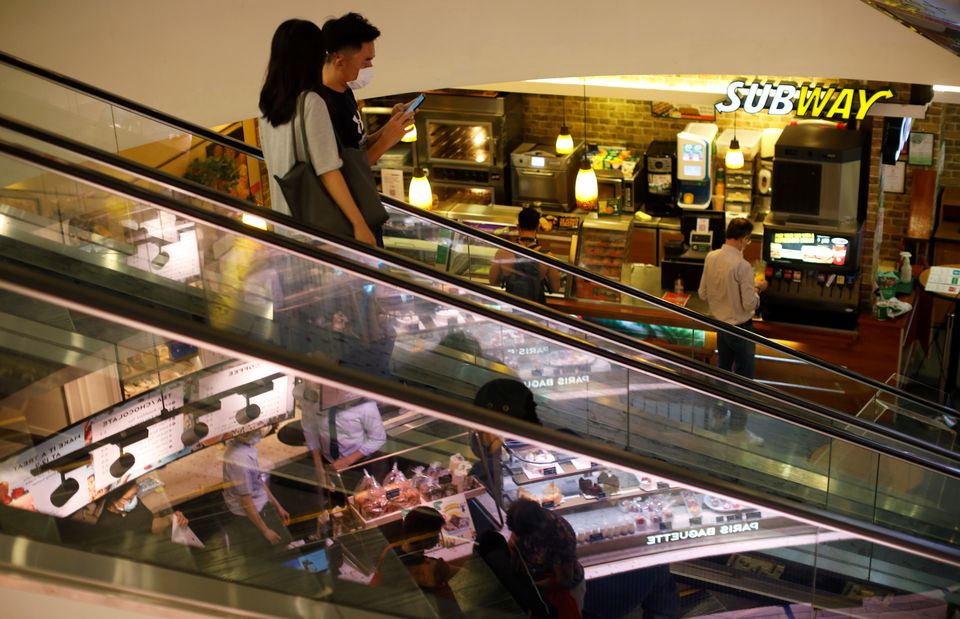 Singapore's economy expanded more than initially estimated in the first quarter but annual GDP will likely be in the lower half of the government's forecast range, officials said on Wednesday, citing war in Ukraine and supply chain disruptions.
The Southeast Asian financial hub is often seen as a bellwether for global growth as international trade dwarfs its domestic economy.
Gross domestic product (GDP) grew 3.7% year-on-year in the first quarter, the Ministry of Trade and Industry (MTI) said, higher than the government's advance estimate of 3.4% but matching analysts' forecasts in a Reuters poll.
"The external economic environment has unfortunately deteriorated … stringent measures implemented in China to contain its domestic COVID-19 outbreaks are likely to weigh on its economy and contribute to global supply bottlenecks," said Gabriel Lim, permanent secretary for trade and industry.
"Consequently, global supply disruptions are projected to be more severe and prolonged than earlier expected, potentially persisting throughout 2022. This in turn is likely to constrain production and dampen GDP growth in some external economies by more than we had previously projected," he added.
On a quarter-on-quarter seasonally adjusted basis, the economy expanded by 0.7%.
The MTI maintained its 2022 GDP growth forecast at 3% to 5%, but said growth is more likely to come in at the lower half of this range, due to uncertainties stemming from the Russia-Ukraine conflict and stringent COVID-19 measures in China.
Full coverage: REUTERS
India's Retirees Tap Savings, Eat Less As Living Costs Soar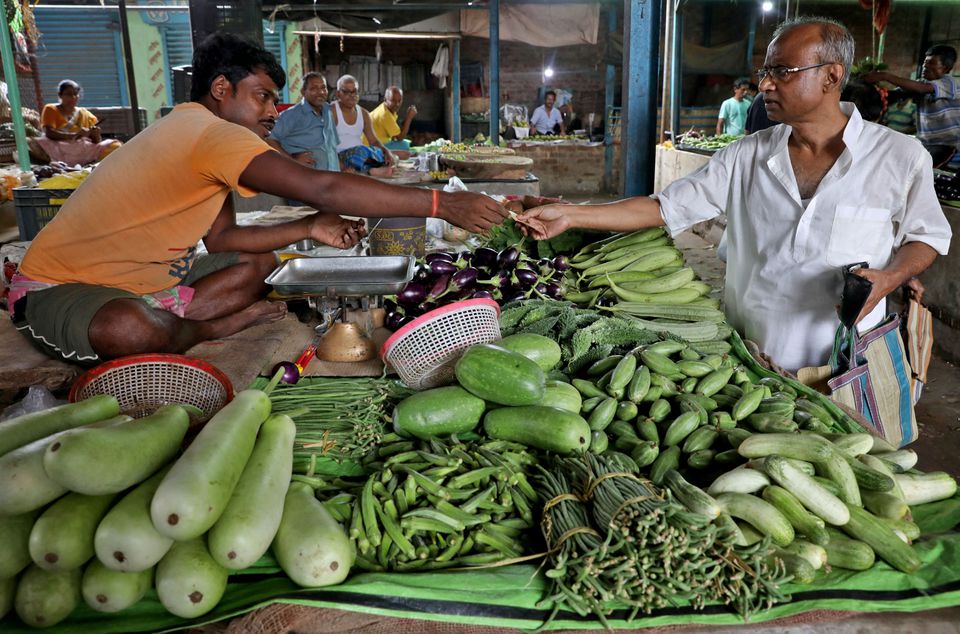 T.L. Wali, a 66-year-old lawyer in Delhi's high court, had been looking forward to retirement.
But with India's living costs soaring, he is now forced to dip into his savings and will need to keep working longer just to pay for medicine, travel and household expenses.
"I can't even think about retired life," he told Reuters at a postal bank, where he had come to withdraw funds.
Wali has cut back on fruit, eating out and visits to relatives. He estimates his income is now less than half what it was before COVID-19 struck, with clients unable to pay what they did before the pandemic and his savings yielding less interest in inflation-adjusted terms.
While better off than many his age, inflation has forced Wali and millions of other elderly Indians to make tough choices.
Sharply rising prices are hitting older people the world over as global supply problems caused by the pandemic — and made worse by the Ukraine war — propel food and fuel costs higher.
In India, meagre state pensions mean only a minority of retirees can afford proper healthcare with nearly 15 million of those aged 60 and above – around 10% of the total – nearly homeless.
India's headline inflation hit an eight-year high of 7.79% in April.
Food items, which account for nearly half of the consumer price index, have jumped, with wheat, edible oil, vegetables, fruits, meat and tea up by between 10% and 25% in a year. Cooking gas and petrol prices climbed more than 40%.
"Inflation is the biggest blow to older people," said Anupama Datta, director at the HelpAge India charity, which estimates that nearly 90 million of 138 million people aged 60 years or more are working in order to earn enough to live on.
India's central bank warns elevated inflation will persist at least until September.
Full coverage: REUTERS
WORLDWIDE: FINANCE/BUSINESS
Asian Stocks Shrug Off Wall St Weakness But Growth Concerns Remain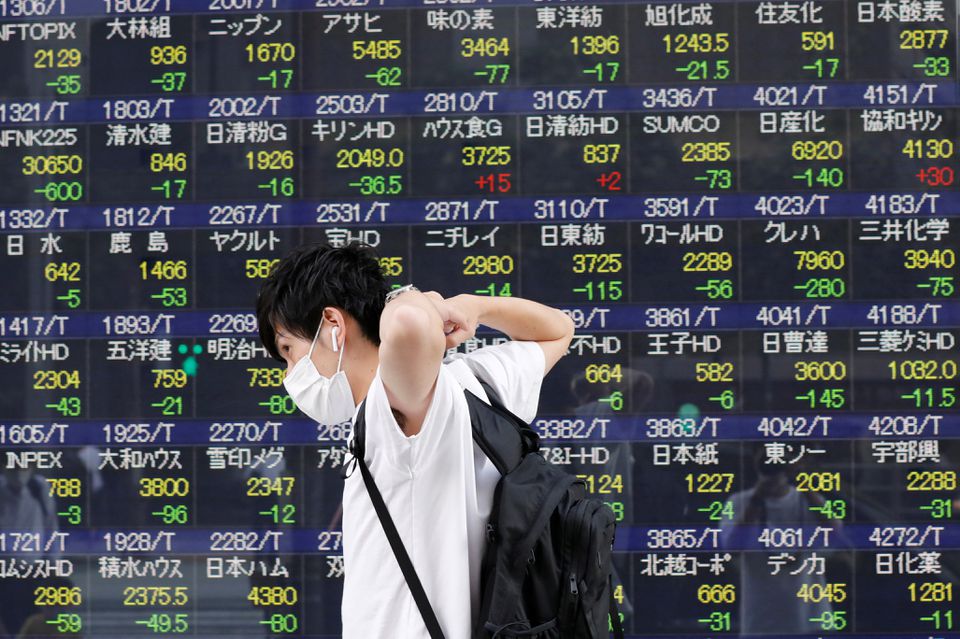 Asia stocks opened mostly in positive territory on Wednesday even as global growth concerns and weak U.S. economic data weighed on Wall Street overnight.
MSCI's broadest index of Asia-Pacific shares outside Japan (.MIAPJ0000PUS) rose 0.35%, Australian shares (.AJXO) were up 0.33%, and Seoul (.KS11) and Taiwan (.TWII) both ticked upwards 0.61% and 0.2%.
Hong Kong's (.HSI), Shanghai's (.SSEC) and China's CSI300 (.CSI300) indexes opened marginally higher while Japan's Nikkei share average (.N225) was down 0.18%.
On Wall Street, the Nasdaq Composite (.IXIC) dropped 2.35% and the S&P 500 (.SPX) lost 0.81% as worries returned over surging global inflation cornering central banks into aggressive rate hikes, thereby slowing growth.
"The Fed's problem right now is that plenty of soft indicators and surveys are pointing to a slowdown," Steve Englander of Standard Chartered Bank said.
"While hard data on activity and inflation do not suggest an imminent slowdown, it is hard to ignore a day when the S&P services PMI, new home sales, and Richmond Fed index all come in below the lowest expectation."
Full coverage: REUTERS
Kiwi Soars On Hawkish RBNZ, Greenback Bounces From 1-month Low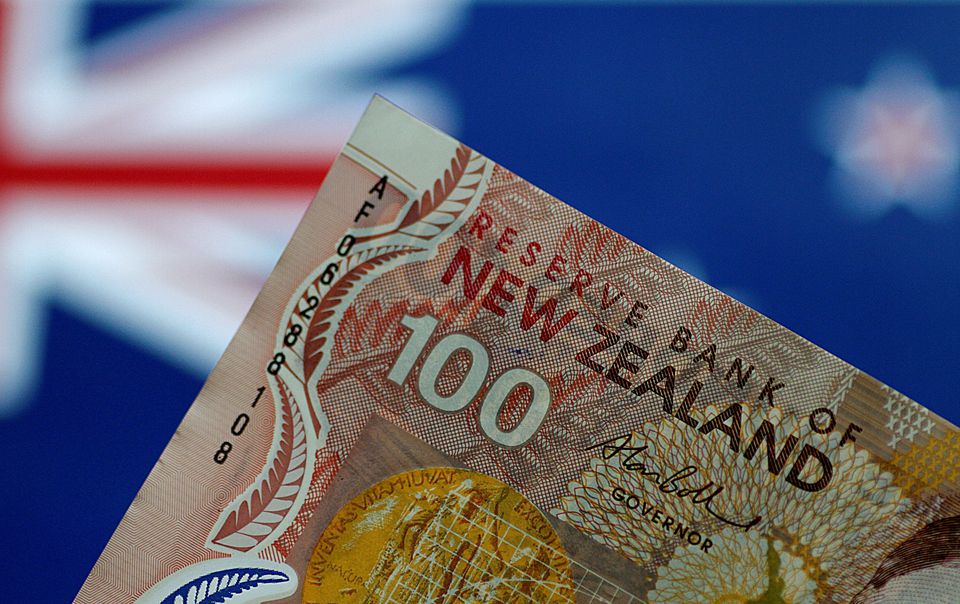 The New Zealand dollar traded an early decline for a big gain on Wednesday after a hawkish tilt from the country's central bank, while the greenback bounced off a one-month low amid a stabilisation in Treasury yields.
The kiwi reversed losses as steep as 0.53% ahead of the Reserve Bank of New Zealand interest rate decision to gain as much as 0.61%, hitting a three-week peak of $0.65 immediately afterward. It last traded 0.43% higher at $0.6488.
The RBNZ raised the key rate by half a point, as widely expected, but released more hawkish guidance on its future policy path, saying that a larger and earlier hike reduces the risk of inflation becoming persistent.
Meanwhile, the U.S. dollar index – which measures the currency against six major rivals – rallied 0.16% to 101.92, pulling away from its overnight low at 101.64, a level not seen since April 26.
The index retreated 1.23% over the first two days of this week, taking it ever further from the nearly two-decade high above 105 marked mid-month amid a decline in benchmark Treasury yields as traders positioned for a slightly less aggressive path of Federal Reserve rate hikes.
The 10-year Treasury yield edged up to 2.7631% in Tokyo trading, after dipping to a nearly one-month low of 2.718% overnight.
Full coverage: REUTERS
Oil Prices Climb On Prospects For Tighter Supply As Demand Rises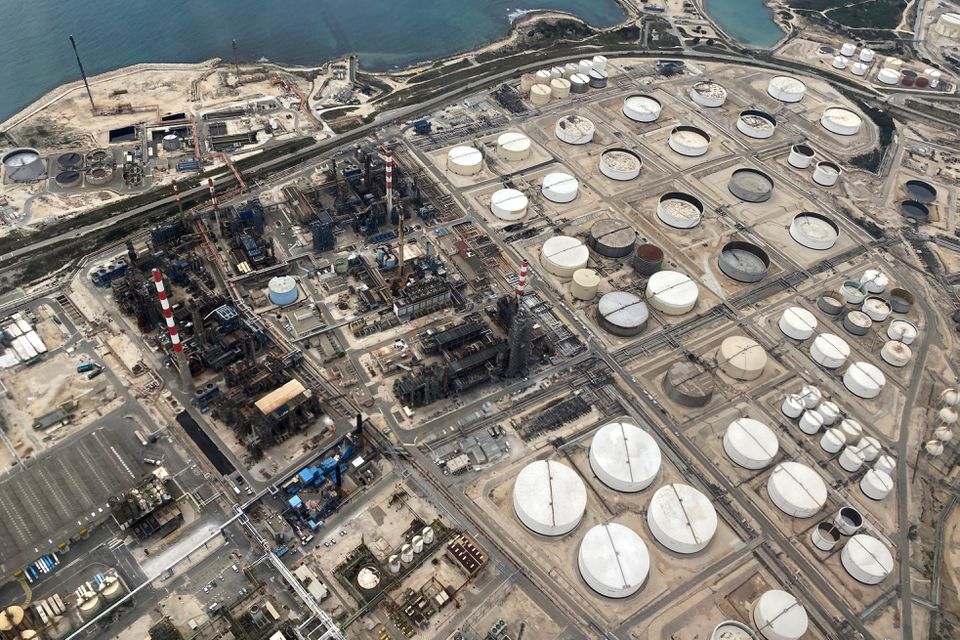 Oil prices rose in early trade on Wednesday, boosted by tight supplies and the prospect of rising demand from the upcoming start of the U.S. summer driving season.
Brent crude futures for July rose 46 cents, or 0.4%, to $114.02 a barrel by 0020 GMT. U.S. West Texas Intermediate (WTI) crude futures for July delivery was up 58 cents, or 0.5%, to $110.35 a barrel.
Brent had gained 0.1% on Tuesday while WTI settled down 52 cents.
France's new foreign minister said on Tuesday she was optimistic that those still opposed to a new European Union sanctions package that would phase out Russian oil imports to the bloc could be convinced, and that the bloc would strike a deal that would have the effect of tightening global supply.
Meanwhile a Biden administration official headed to India on Tuesday to talk with officials and private industry executives about U.S. sanctions on Russia over its invasion of Ukraine, the Treasury Department said, as Washington seeks to keep India's purchases of Russian oil from rising. Moscow calls its actions in Ukraine "a special military operation".
Full coverage: REUTERS