WORLDWIDE: HEADLINES 


S&P 500, Dow Hit Record Highs On 1st Trading Day Of 2022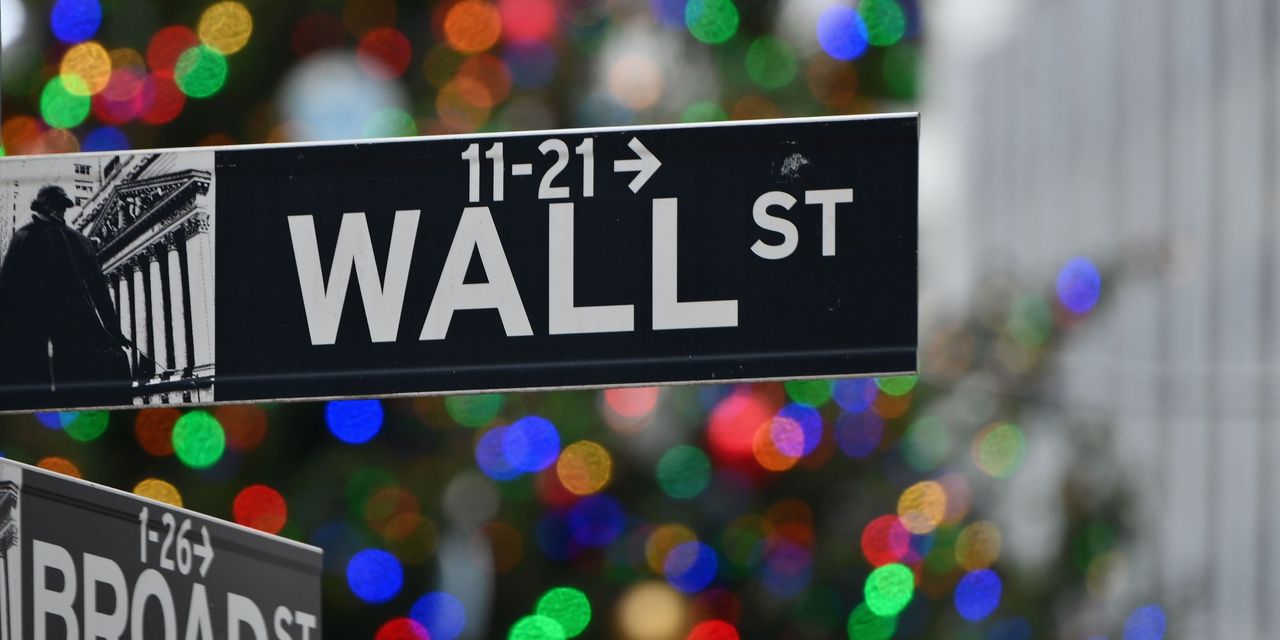 The S&P 500 (.SPX) and Dow Jones Industrial Average (.DJI) posted closing record highs on the first trading day of the year on Monday, helped by gains in Tesla Inc (TSLA.O)and bank shares.
Apple Inc (AAPL.O) became the first company to hit a $3 trillion market capitalization but ended the day slightly below that. Its shares ended up 2.5% at $182.01 after rising as high as $182.88 during the session.
Tesla's shares jumped 13.5% after the electric car maker's quarterly deliveries beat analysts' estimates, riding out global chip shortages as it ramped up production in China.
The two stocks gave the biggest boosts to the S&P 500, but market watchers said easing investor worries about the economic impact of the Omicron variant of the coronavirus also helped market sentiment, even with rising COVID-19 case numbers.
"The real news is people feel like this latest round of COVID is not going to be economically debilitating in that a lot of restrictions and lockdowns are going to be required," said Stephen Massocca, senior vice president at Wedbush Securities in San Francisco.
Among the latest developments, the U.S. Food and Drug Administration authorized a third dose of Pfizer Inc (PFE.N) and BioNTech's COVID-19 vaccine for children aged 12 to 15.
Full coverage: REUTERS 


China's Dec Factory Activity Returns To Growth, Beats Forecasts- Caixin PMI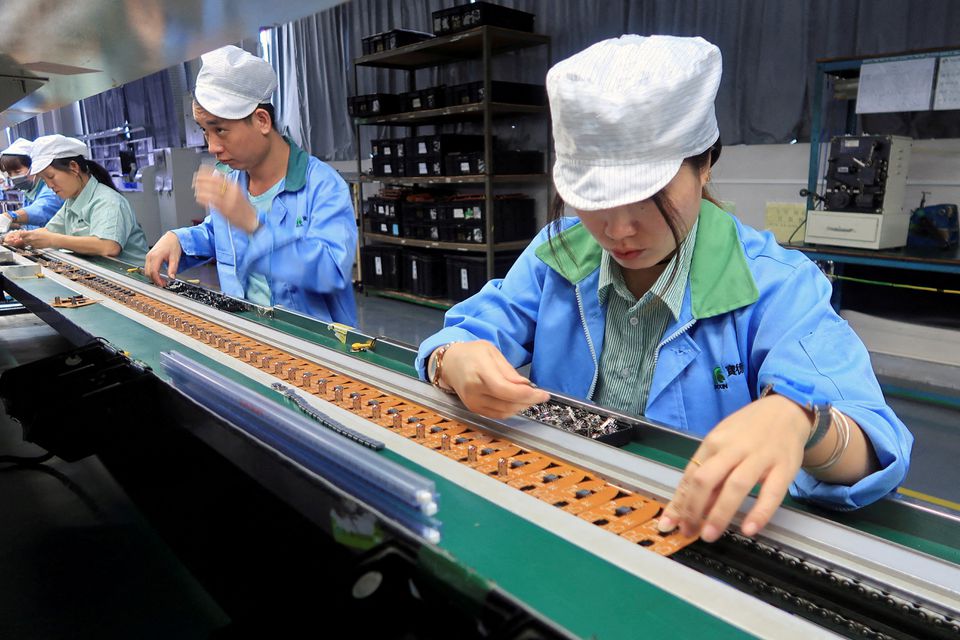 China's factory activity grew at its fastest pace in six months in December, driven by production hikes and easing price pressures, but a weaker job market and business confidence added uncertainty, a private survey showed on Tuesday.
The Caixin/Markit Manufacturing Purchasing Managers' Index (PMI) rose to 50.9 in December – its highest level since June. Economists in a Reuters poll had expected the index to rise to 50.0, which separates growth from contraction on a monthly basis, from November's 49.9.
The relative strength in the Caixin PMI tallies with an official survey released on Friday which showed China's factory activity edged up.
Factory output increased at the fastest pace in a year, the private survey showed, helped by easing price pressures. A gauge of input prices fell to the lowest level since May 2020.
Soaring raw materials prices, which have weighed on manufacturers, have eased recently amid government efforts to increase supply and stabilize prices.
But the survey also showed new export orders fell, albeit at a slower pace, and a gauge for employment continued to contract, hitting the lowest level since February.
Full coverage: REUTERS 


WORLDWIDE: FINANCE/MARKETS 


Asian Stocks Track Wall St Higher In Upbeat Start To 2022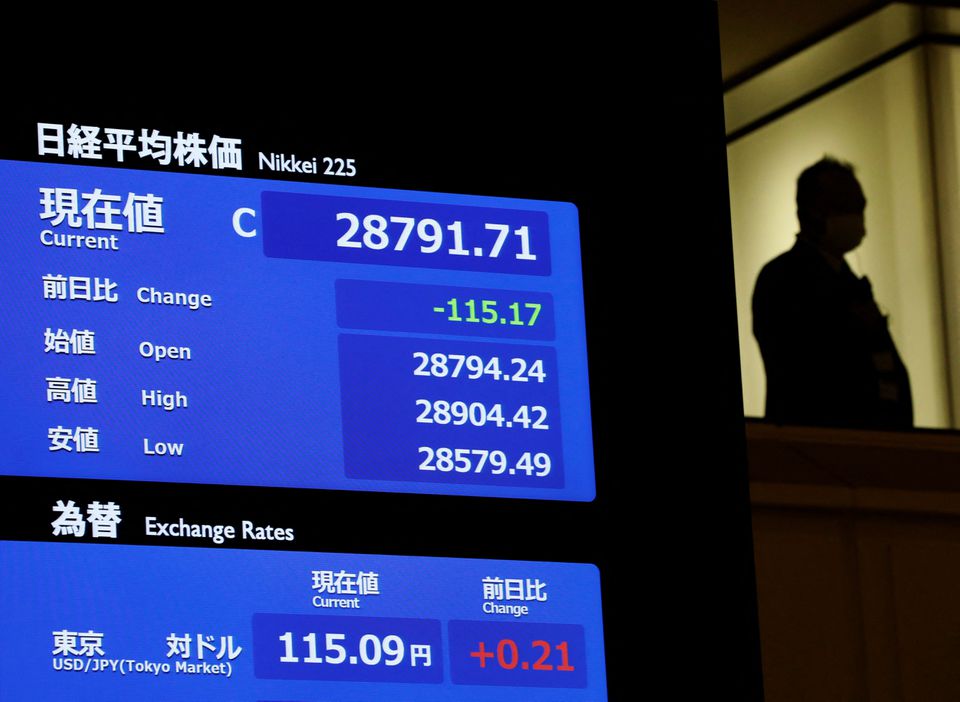 Asian stocks were firmer on Tuesday following Wall Street's record highs on its first trading day of 2022, despite worries that the widespread Omicron COVID-19 variant could put the brakes on global economic recovery.
MSCI's gauge of Asia Pacific stocks outside Japan (.MIAPJ0000PUS) was up 0.67% in the morning sessions.
Australia's S&P/ASX 200 (.AXJO) climbed 1.15%, boosted by energy and mining stocks while Japan's Nikkei 225 (.N225) gained 1.25%.
Hong Kong's Hang Seng Index (.HSI) and China's benchmark CSI300 Index (.CSI300) opened up 0.5% and 0.25%, respectively.
"As we start 2022, markets seem to have retained memories of 2021 and put Omicron in the backdrop with focus on Fed rate hikes leading to higher UST yields and underpinning USD strength alongside continued buoyancy in equities," said Mizuho Bank in a Tuesday note.
Major Wall Street indexes scored record closing highs on Monday, even as the Omicron variant of the coronavirus pushed COVID-19 cases to fresh peaks in the world's largest economy.
"Markets are focusing more on the likely positive earnings numbers from U.S. in the fourth quarter. We are firmly of the view the U.S. is seeing boom conditions and a very tight labour market which will boost household incomes," said John Milroy, an Ord Minnett advisor in Sydney.
Full coverage: REUTERS 


Dollar Hits One-month High Vs Yen As Fed Rate Bets Lift U.S. Yields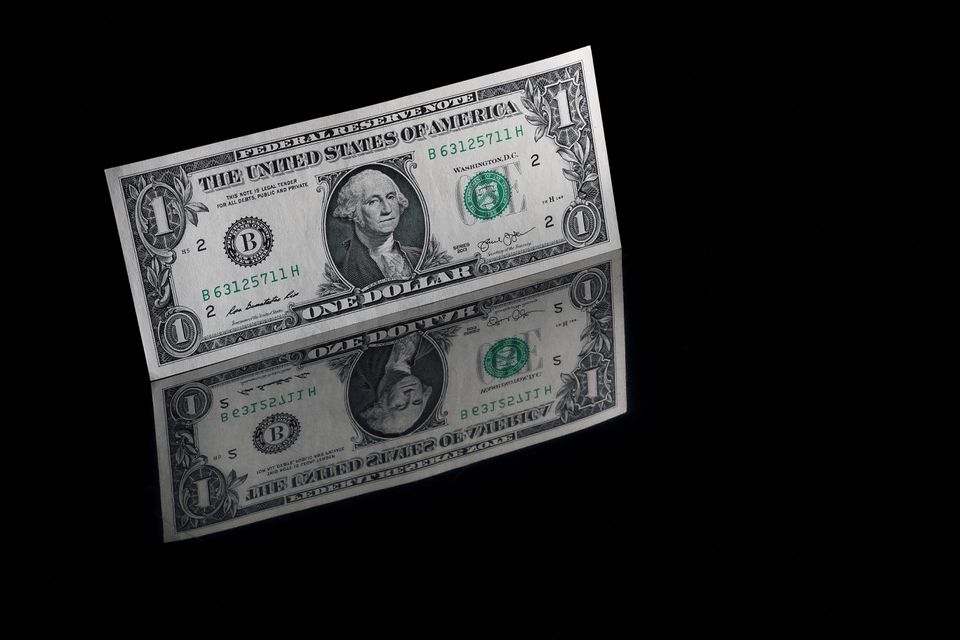 The U.S. dollar reached its strongest level in more than a month against the Japanese yen on Tuesday, lifted by a jump in Treasury yields overnight as traders bet on an early Federal Reserve interest rate hike despite surging COVID-19 cases.
The greenback rose as high as 115.395 yen for the first time since Nov. 25, as long-term Treasury yields leapt 12.5 basis points overnight to touch 1.6420% for the first time since Nov. 24.
Money markets have fully priced in a first U.S. rate increase by May, and two more by the end of 2022.
The dollar index, which measures the currency against the yen and five other major peers, held close to the one-week high of 96.328 reached on Monday.
The euro traded at $1.13065, lifting off the one-week low of $1.12795 from overnight.
"The market is pricing in a more aggressive U.S. rate hike scenario – or at least the risk thereof – in 2022, and that definitely remains the key support for the dollar," said Shinichiro Kadota, senior FX strategist at Barclays in Tokyo.
Full coverage: REUTERS 


Oil Prices Steady Ahead Of OPEC+ Output Policy Meeting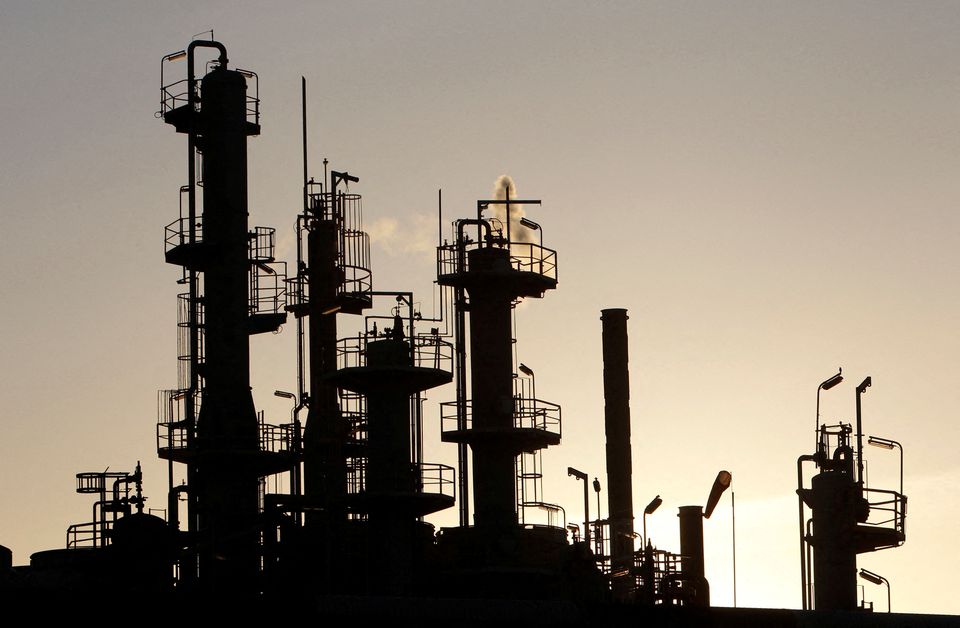 Oil prices were flat on Tuesday ahead of a meeting where major producers are expected to stick to plans to add supply in February, as soaring COVID-19 cases have yet to spark lockdowns in the biggest fuel-consuming countries.
Brent crude futures gained 1 cent to $78.99 a barrel at 0239 GMT, while U.S. West Texas Intermediate (WTI) crude futures slipped 2 cents to $76.06 a barrel.
The two benchmark contracts both climbed more than 1% on Monday.
The Organization of the Petroleum Exporting Countries (OPEC), Russia and allies – together called OPEC+ – are due to meet on Tuesday. The Joint Ministerial Monitoring Committee is due to meet at 1200 GMT, followed by a ministerial meeting at 1300 GMT, both by videoconference.
Three OPEC+ sources told Reuters the group is likely to stick to its plan to increase output by 400,000 barrels per day in February, as it has done each month since August.
RBC Capital Markets analysts said OPEC+ was unlikely to change course given the current price outlook, pressure from the administration of U.S. President Joe Biden to boost supply, and no major new COVID-19 mobility curbs.
"Though Omicron (COVID-19 variant) cases continue to climb in key geographies, the absence of widespread lockdown restrictions will likely keep near-term demand concerns in check," RBC analysts said in a note.
However they said OPEC+ may have to change tack if tension between the West and Russia over Ukraine flares up and hits fuel supplies, or Iran's nuclear talks with major powers make progress, which would lead to an end to oil sanctions on Iran.
Full coverage: REUTERS