WORLDWIDE: HEADLINES 


Tech leads tentative rally as Powell soothes markets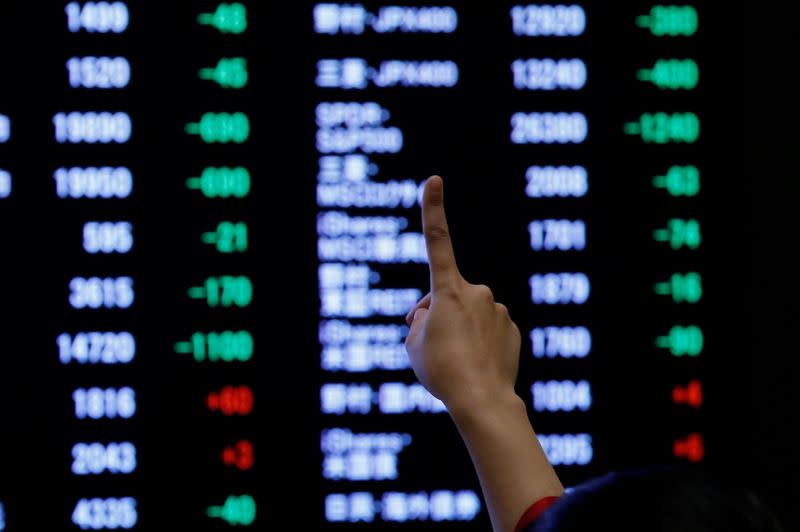 Stocks found a footing and swinging bond markets calmed down on Wednesday, with testimony from U.S. Federal Reserve chair Jerome Powell providing investors with reassurance that the central bank has an eye on inflation but is not hastening to hike rates.
The rates-sensitive Nasdaq index (.IXIC) closed at a record high on Tuesday, while tech stocks were bid in Asia – notably in Taiwan where chipmakers helped the benchmark index rise 1%. MSCI's broadest index of Asia-Pacific shares outside Japan (.MIAPJ0000PUS) rose 0.4%. Japan's Nikkei (.N225) rose 0.3%.
The Fed had knocked stocks and boosted the dollar last week with a surprise projection for rate hikes as soon as 2023.
However overnight Powell reiterated the Fed's goal of a broad labor market recovery and said fear of inflation alone would not be enough to prompt rate rises.
"We will wait for evidence of actual inflation or other imbalances," Powell said in a hearing before a U.S. House of Representatives panel.
AMP Capital's chief economist Shane Oliver put it this way in a note to clients on Wednesday: "This is all a long way off as even the first hike is a while away."
Powell's comments helped the yield on benchmark 10-year U.S. Treasuries lower and put the brakes on a rising U.S. dollar. The 10-year Treasury yield fell to 1.4666% on Tuesday and stayed there early in the Asia session.
The U.S. dollar lost a little ground overnight, but it remains near multi-month highs after the Fed's change in tone cleared out a heap of short positions.
The greenback was firm against most majors on Wednesday and last traded 0.1% higher at $1.1928 per euro and was close to its highest for the year at 110.78 yen .
"Dollar bears, surfing a wave of easy Fed policy, are running out of time," Societe Generale analysts said in a note.
"If the U.S. can escape the clutches of the zero-rate bound, it will earn itself a significantly stronger dollar."
Full coverage: REUTERS 


Fed will not raise rates on inflation fears alone, Powell says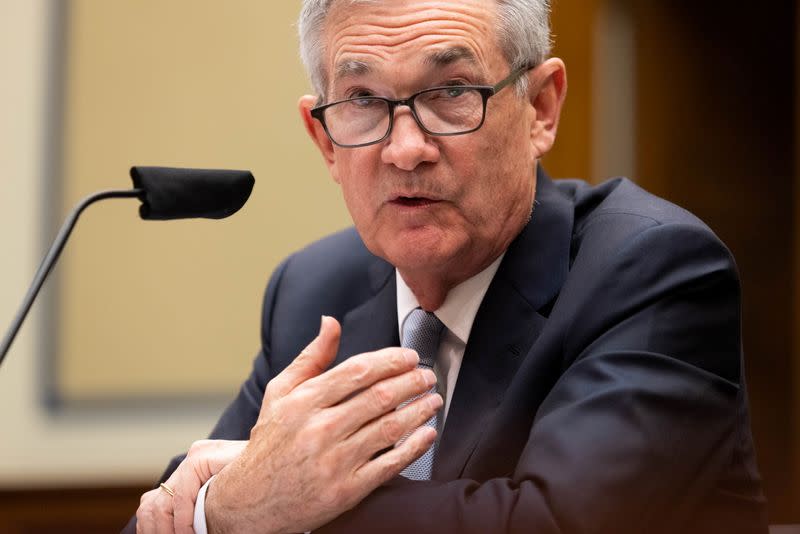 Federal Reserve Chair Jerome Powell on Tuesday reaffirmed the U.S. central bank's intent to encourage a "broad and inclusive" recovery of the job market, and not to raise interest rates too quickly based only on the fear of coming inflation.
"We will not raise interest rates pre-emptively because we fear the possible onset of inflation. We will wait for evidence of actual inflation or other imbalances," Powell said in a hearing before a U.S. House of Representatives panel.
Recent price increases have pushed the consumer price index to a 13-year high, prompting Republicans on the committee to offer charts detailing spikes in consumer items like bacon and used cars to suggest price increases are getting out of hand.
"We have unstable employment and higher inflation," said Representative Jim Jordan, an Ohio Republican, referring to the Fed's congressionally mandated goals of ensuring maximum employment and stable prices. "Something has to give."
The recent high inflation readings, however, "don't speak to a broadly tight economy" that would require higher interest rates, Powell said, referring to a "perfect storm" of rising demand for goods and services and bottlenecks in supplying them as the economy reopens from the pandemic.
Those price pressures should ease on their own, Powell said.
In setting upcoming monetary policy, the Fed chief pledged that the central bank would keep its eyes focused on a broad set of labor market statistics, including how different racial and other groups are faring.
"We will not just look at the headline numbers for unemployment," Powell told the members of the House Select Subcommittee on the Coronavirus Crisis. "We will look at all kinds of measures … That is the most important thing we can do" to ensure the benefits of the recovery are more fully shared.
Markets were little changed over the course of the hearing.
Full coverage: REUTERS 


WORLDWIDE: FINANCE / MARKETS 


Tech leads way to Wall Street rebound as Powell promises steady hand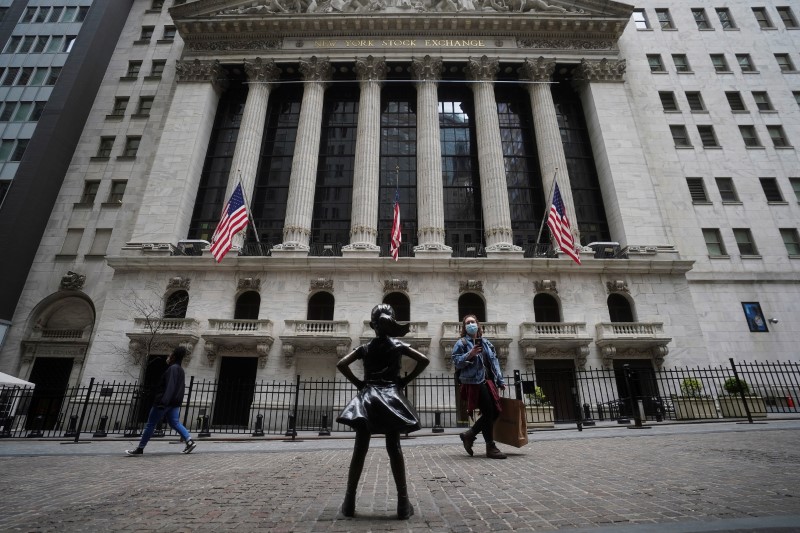 Wall Street rebounded Tuesday as Federal Reserve Chairman Jerome Powell vowed not to raise rates too quickly as the dollar and oil gave up earlier gains.
Led by the tech-heavy Nasdaq Composite (.IXIC), Wall Street closed Tuesday higher, bouncing back from a sell-off set off last week by a Fed policy update that suggested officials believed rates would rise more quickly to counter rising inflation.
The Nasdaq closed at another record high, as top-shelf tech companies resumed their growth trajectories.
The Dow Jones Industrial Average (.DJI) rose 68.61 points, or 0.2% and the S&P 500 (.SPX) gained 21.65 points, or 0.51%. to 4,246.44 and the Nasdaq Composite (.IXIC) added 111.79 points, or 0.79 percent, to 14,253.27. read more
The MSCI world equity index (.MIWD00000PUS), which tracks shares in 45 nations, rose 4.4 points or 0.62%.
"I really think there's a realization that this is a ripe environment: rates are still low and for stock investors, this hits a 'just right' tone," said Patrick Leary, chief market strategist at Incapital. "The market is concerned about rising inflation numbers and was getting more unnerved as the Fed dismissed them until last week's meeting."
Testifying before Congress, Powell vowed that the Fed will not raise rates out of fear of potential rising inflation, and instead will prioritize a "broad and inclusive" recovery of the job market. He said recent price increases do not suggest higher rates are needed, and instead can be attributed to categories directly impacted by economic reopening. read more
"After the FOMC took the wind out of the reflation trade at the end of last week, that's started to reverse over the last two days. It seems last week's price action went too far," said Stephanie Roth, senior markets economist for J.P. Morgan Private Bank.
Powell's remarks pushed yields on benchmark 10-year Treasuries lower, dipping to yield 1.4649% after clearing 1.5% earlier in the day.
Full coverage: REUTERS 


Dollar in retreat as Powell says Fed won't raise rates on 'fear' of inflation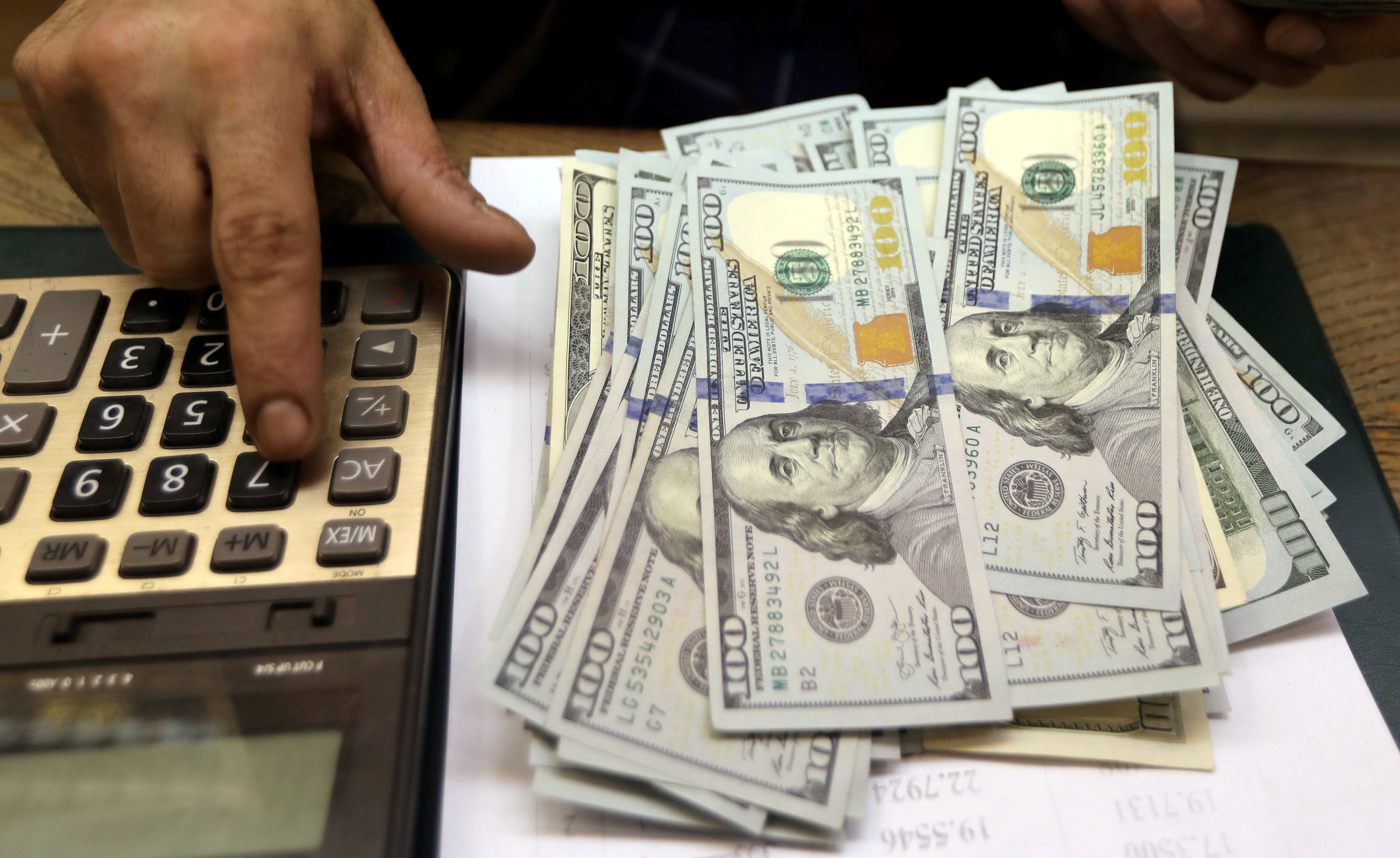 The U.S. dollar remained on the back foot against major peers on Wednesday after a two-day drop as U.S. Federal Reserve officials including Chair Jerome Powell reaffirmed that tighter monetary policy was still some way off.
The dollar index, which measures the greenback versus six rivals, was at 91.775 in early Asian trading, off a two-month high of 92.408 reached at the end of last week.
It has now given up about a third of its sharp gains posted since last Wednesday, when the Fed surprised markets by signaling much earlier rate hikes than investors previously expected.
Overnight, both Powell and New York Fed President John Williams warned that the economic recovery requires more time before a tapering of stimulus and higher borrowing costs are appropriate.
"Latest smoke signals from the Fed … all point to September as the meeting when the Fed is, on current trends, most likely to declare that substantial further progress towards their goals has been achieved, or is being achieved," Ray Attrill, head of foreign-exchange strategy at National Australia Bank in Sydney, wrote in a client note, forecasting tapering likely won't start until early next year.
"Their comments have seen markets row back somewhat from their largely position-driven convulsions last week."
The euro was little changed on Wednesday at $1.19340, after rebounding from as low as $1.18470 at the end of last week.
The Aussie dollar, often viewed as a proxy for risk sentiment, was largely flat at $0.7546, up from a recent low of $0.7478.
The yen, which tends to move inversely to U.S. Treasury yields, was mostly unchanged at 110.740 per dollar, close to the 110.825 mark reached last week for the first time since April 1.
Benchmark 10-year Treasury yields edged lower in Asia to 1.4616%, from as high as 1.5940% a week ago.
Full coverage: REUTERS 


Oil resumes climb on large U.S. oil stocks drawdown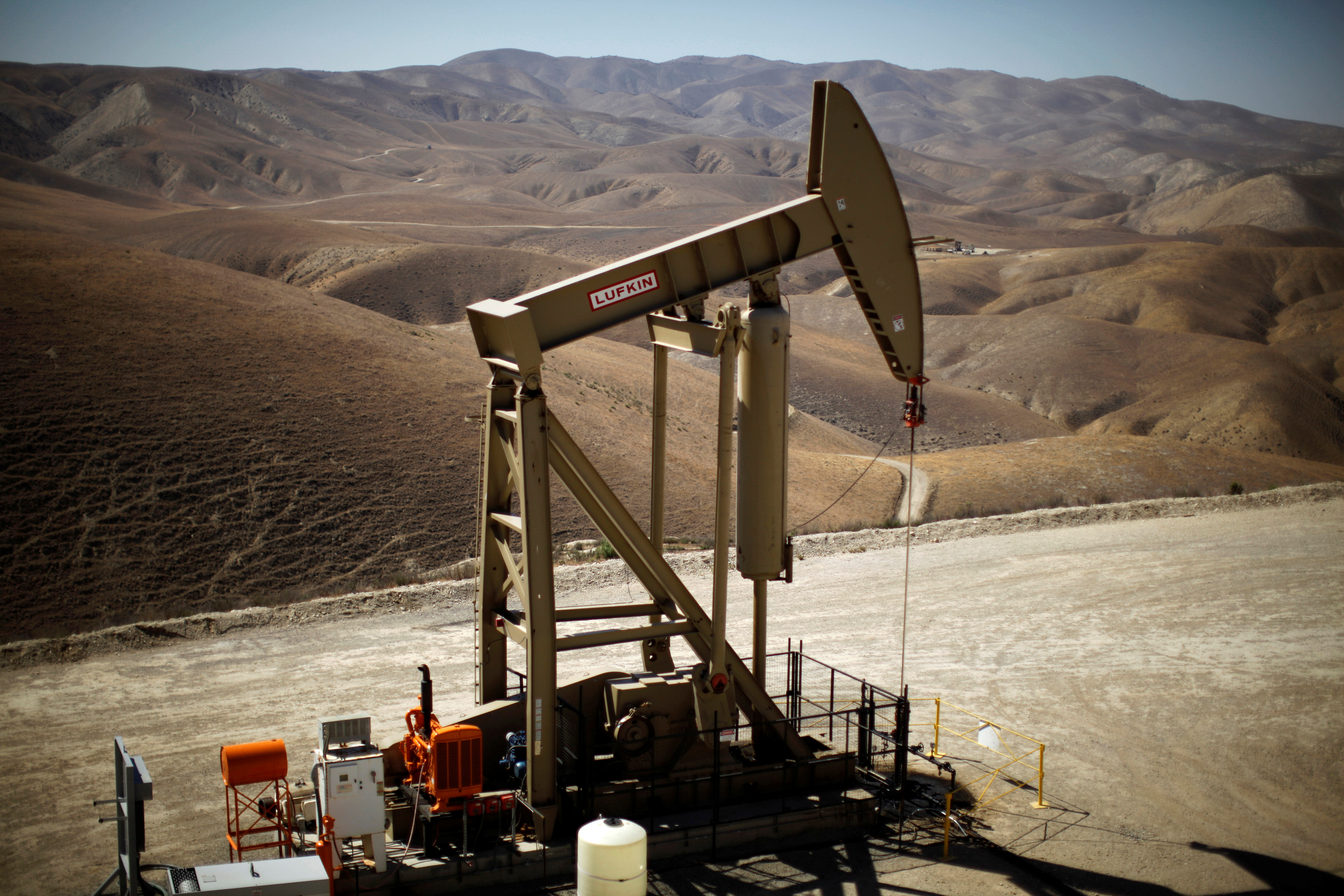 Oil prices rose on Wednesday after industry data showed U.S. crude inventories fell more than expected, reinforcing views of a tightening supply-demand balance with road and air travel picking up in Europe and North America.
U.S. West Texas Intermediate (WTI) crude futures jumped 33 cents, or 0.5%, to $73.18 a barrel at 0217 GMT, after falling 60 cents on Tuesday.
Brent crude futures jumped 42 cents, or 0.6%, to $75.23 a barrel, after giving up 9 cents on Tuesday.
The American Petroleum Institute industry group reported crude stocks fell by 7.2 million barrels for the week ended June 18, according to two market sources.
That was a much bigger drawdown than the 3.9 million barrels which nine analysts polled by Reuters had expected on average.
If official figures from the U.S. Energy Information Administration due later on Wednesday confirm the drawdown, it would be the fifth straight week of declines, showing the U.S. market tightening, ING Economics said in a note.
All eyes are on what the Organization of the Petroleum Exporting Countries and allies, together known as OPEC+, plan to do when they meet on July 1 as they gauge the demand recovery.
OPEC+ is discussing a gradual increase in supply from August, but no decision has been made yet on the exact volumes, two OPEC+ sources said on Tuesday.
"The producer group once again faces some tough decisions as the market continues to show tightness. Global progress in COVID-19 vaccination campaigns have seen consumer mobility across U.S., China and Europe recover sharply," ANZ commodity analysts said in a note.
"However the prospect of Iranian oil hitting the market in the near term has seen OPEC remain cautious about increasing supply," they said.
A retreat in the U.S. dollar from a two-month high hit late last week has also helped prop up oil prices, as a weaker greenback makes oil less expensive in other currencies.
Full coverage: REUTERS