WORLDWIDE: HEADLINES
Tokyo Consumer Prices Rise At Fastest Pace In 7 Years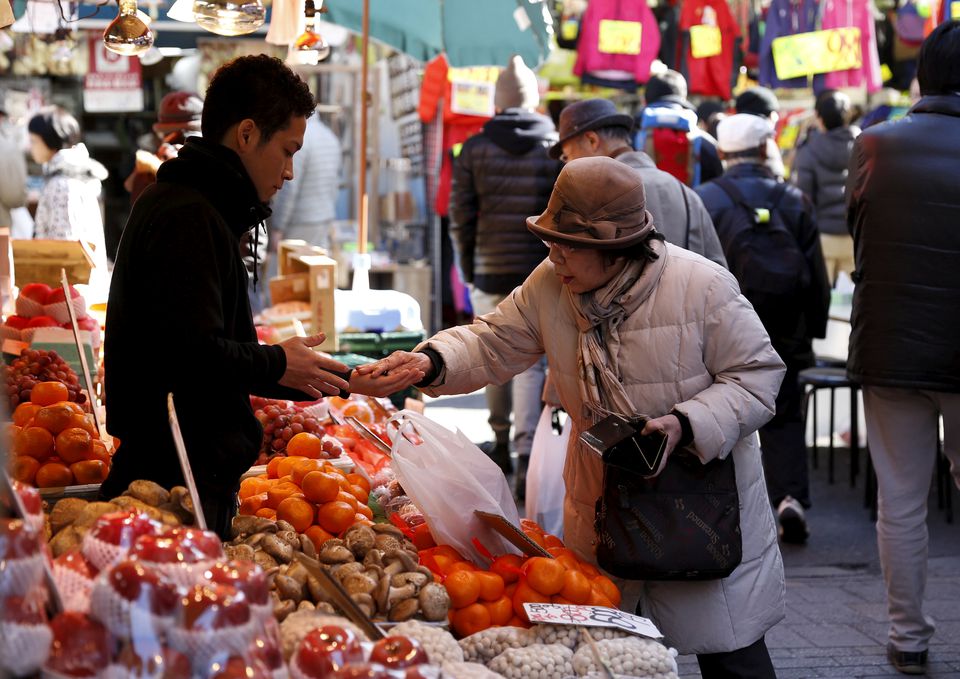 Core consumer prices in Tokyo, considered a leading indicator of Japanese price trends, rose 1.9% in April from a year earlier, marking the fastest annual pace in seven years, government data showed on Friday.
The increase in inflation, driven mostly by food costs and the dissipating effect of past cellphone fee cuts, underscores a common view among economists that Japan will see price rises accelerate to the central bank's 2% target in coming months.
"The nationwide (core) inflation may rise above 2% in April-June…as the picture has been the same in recent months – food price hikes have been widening," said Takumi Tsunoda, senior economist at Shinkin Central Bank Research Institute.
"Meanwhile, it may not keep accelerating further as the pace of the energy price inflation is slowing."
The rise in the Tokyo core consumer price index (CPI) was faster than a median market forecast for a 1.8% gain and followed a 0.8% increase for March. The index excludes fresh food, which is a volatile factor, but includes energy items.
That marked the fastest gain since March 2015, when the index rose 2.2%.
In the overall reading, which includes fresh food costs, Tokyo CPI increased 2.5% in April from a year before, the fastest growth since October 2014.
Full coverage: REUTERS
Australia's Central Bank Drastically Raises Inflation Forecasts, Flags More Rate Hikes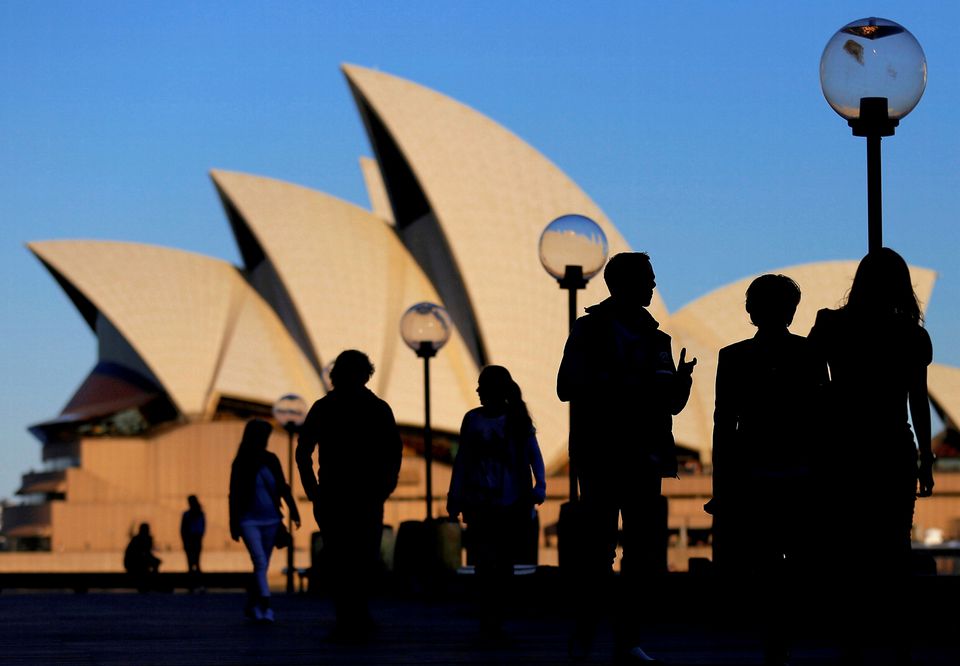 Australia's central bank on Friday drastically revised up forecasts for inflation, foreshadowing how far interest rates might have to rise to bring the country's cost of living crisis under control.
In its quarterly statement on monetary policy, the Reserve Bank of Australia (RBA) warned core inflation could now hit 4.6% by December, a startling two percentage points higher than its previous forecast made in February.
That would be well above the RBA's 2-3% target band and inflation was only seen returning to the top of the band by mid- 2024, suggesting a lengthy tightening cycle was in store.
At the same time, unemployment was now forecast to drop further to 50-year lows of 3.6% over the year ahead and finally push up wages after years of miserly gains.
Annual wage growth is seen accelerating to 3.0% by the end of this year, from the current 2.3%, and to 3.7% by mid-2024.
It was this potent mix that led the RBA Board this week to raise interest rates by 25 basis points to 0.35%, the first increase in more than a decade, and to flag a lot more hikes ahead.
Full coverage: REUTERS
WORLDWIDE: FINANCE/BUSINESS
Asian Shares Slide After Wall Street Frets Over Rate Hike Consequences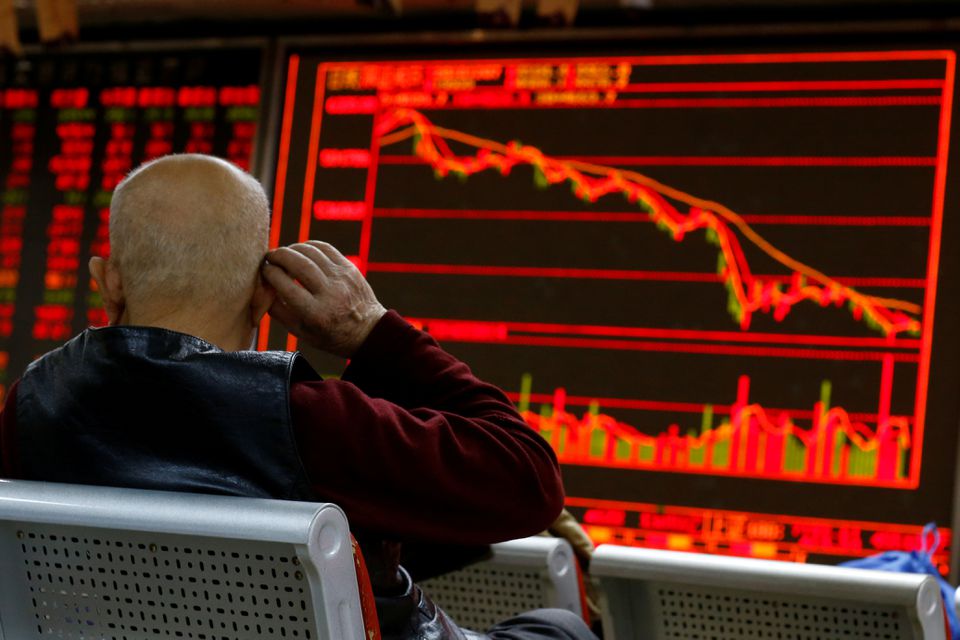 Asian shares tumbled on Friday while the U.S. dollar and Treasury yields rose in a reversal of a day earlier after investors expressed concerns that rising interest rates could hurt global economic growth.
The market fears that the U.S. Federal Reserve and some other major central banks will have to raise interest rates even more aggressively than planned to combat red-hot inflation, potentially pushing economies into a recession.
U.S. payroll data due later on Friday will help the market gauge how hot the economy is running.
MSCI's broadest index of Asia-Pacific shares outside Japan (.MIAPJ0000PUS) shed 2.34% on Friday morning and is down 3.5% from last Friday's close. Japan's Nikkei (.N225) was flat on its return from a three-day holiday.
Overnight on Wall Street, the Dow Jones Industrial Average (.DJI) and the S&P 500 (.SPX) both fell more than 3%, and the Nasdaq Composite (.IXIC) shed 4.99% in its biggest single-day plunge since June 2020 to close at its lowest level since November 2020.
This was a reversal of the situation 24 hours earlier when Asian shares opened higher after the S&P 500 had recorded its biggest one-day percentage gain in nearly two years on Wednesday.
"It's been described in one news story I read this morning as the 'Great Puking', which seems appropriate," ING Asia head of research Rob Carnell said of the rapid U-turn in a morning note to clients.
The market is pricing in an 82% chance of a monster 75 basis point rate hike from the Fed at its meeting in June, according to the CME's FedWatch tool, even after the Fed raised rates by 50 basis points this week and Powell ruled out a 75 basis point hike.
Full coverage: REUTERS
Dollar Set For 5th Winning Week On Hawkish Fed As Payrolls Loom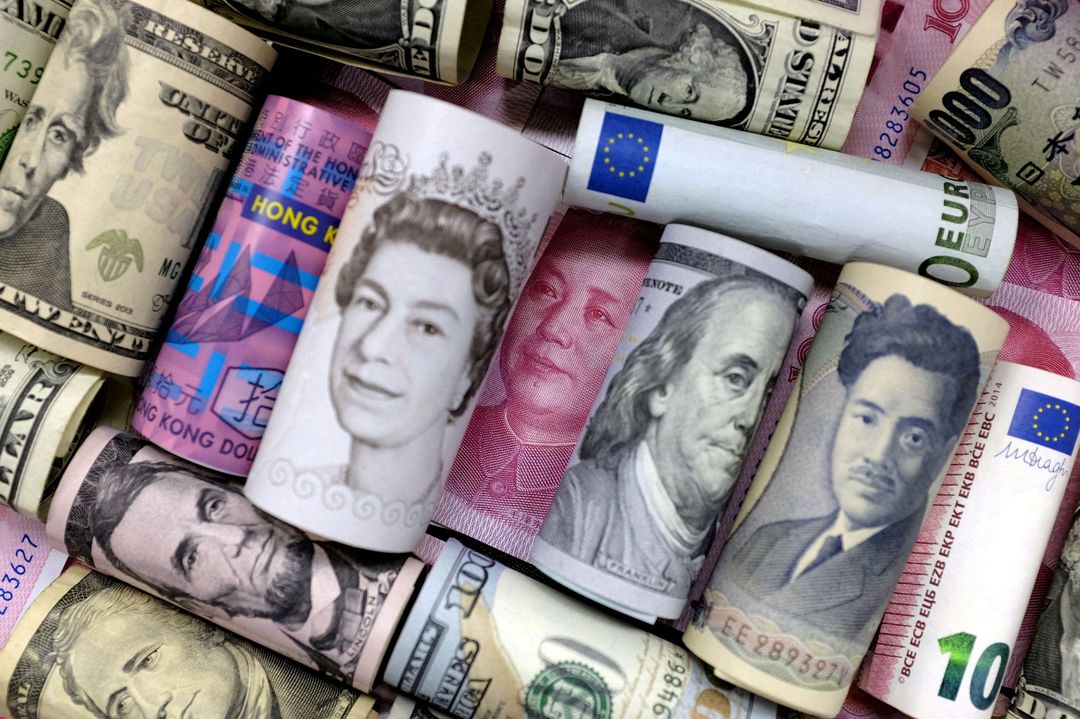 The dollar was headed for a fifth winning week versus major peers on Friday, ahead of closely watched U.S. jobs report that's likely to back the case for aggressive monetary policy tightening.
The greenback was up for a ninth week against the yen, as benchmark U.S. Treasury yields resumed their climb – topping 3.1% overnight – after a blip lower immediately after the Federal Reserve raised interest rates by half a percentage point mid-week, placing it at the vanguard of hawkish global central banks.
Economists predict a solid 391,000 U.S. jobs were added last month, according to a Reuters poll.
The dollar index – which tracks the currency against six rivals – edged 0.02% higher to 103.59 on Friday, putting it up 0.35% for the week. It touched 103.94 in the previous session for the first time in two decades.
The greenback added 0.22% to 130.46 yen , gaining 0.46% on the week, and taking it closer to last week's 20-year top of 131.25.
The dollar initially dropped back sharply on Wednesday, as Fed Chair Jerome Powell said following the rate hike that a 75 basis point increase is not under active consideration.
Full coverage: REUTERS
Oil Falls As Demand Concerns Weigh Against Tight Supply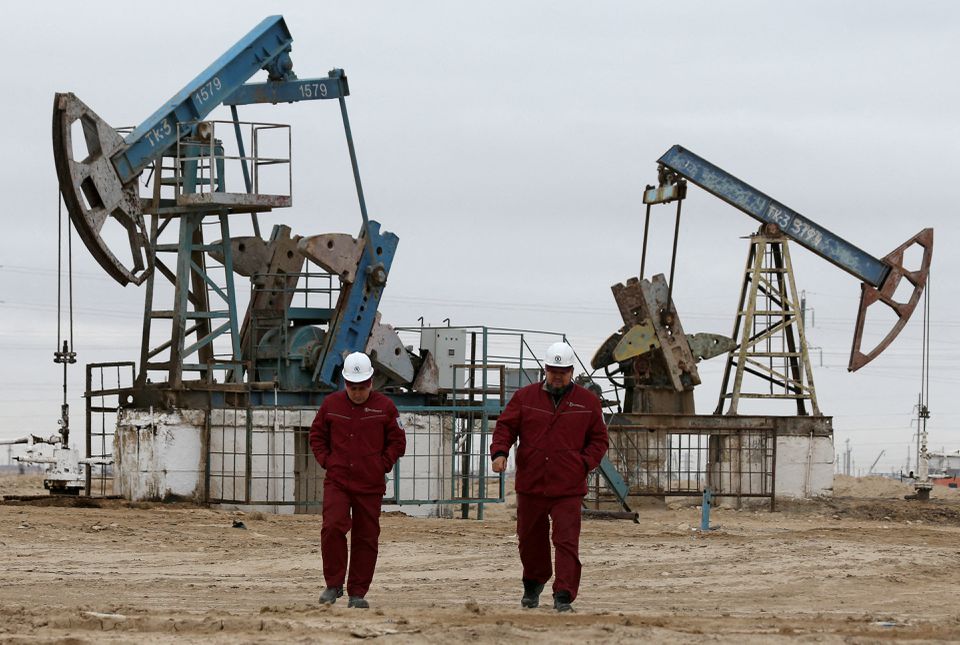 Oil prices dipped at the start of Asian trade on Friday as worries about an economic downturn that could dampen demand for crude vied with concerns over new sanctions from the European Union against Russia, including an embargo on crude oil.
Brent futures fell 37 cents, or 0.3%, to $110.53 a barrel by 0015 GMT, while U.S. West Texas Intermediate (WTI) crude fell 33 cents, or 0.3%, to $107.93 a barrel.
The Bank of England warned Thursday that Britain risks a double-whammy of a recession and inflation above 10% as it raised interest rates to their highest since 2009, hiking by quarter of a percentage point to 1%.
Wall Street stocks tumbled, meanwhile, as investors shed risky investments, worried the Fed might hike rates more this year to tame inflation.
On supply, the Organization of the Petroleum Exporting Countries, Russia and allied producers, known as OPEC+, agreed as expected to another modest monthly increase in oil output.
Full coverage: REUTERS