WORLDWIDE: HEADLINES 


U.S. Central Bankers Set Sights On March Rate Hike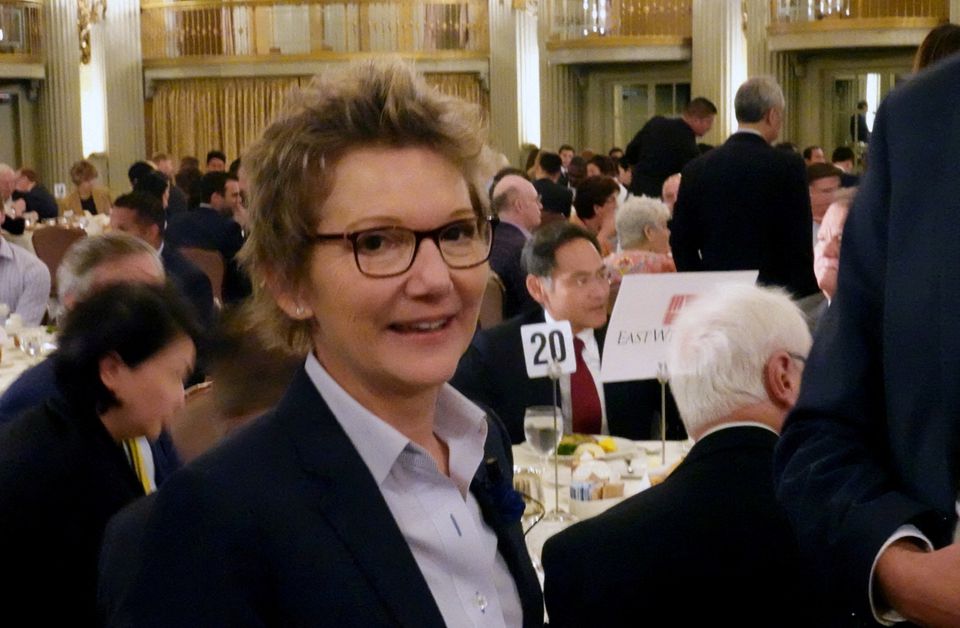 With inflation running at its highest in nearly 40 years, U.S. central bankers are coalescing around a plan to start tapping the brakes on economic growth as soon as March, with further monetary policy tightening likely as the year goes on.
On Wednesday, San Francisco Federal Reserve Bank President Mary Daly became the latest U.S. central banker to set her sights on a rate hike in the next couple of months.
"It's really time for the U.S. central bank to start removing some of the accommodation we've been giving to the economy," she said in an interview on the PBS NewsHour. "I definitely see rate increases coming, as early as March even."
Coming from Daly – who as recently as November was calling for policy patience in the face of rising prices – the remarks are a clear signal that Fed policymakers are getting ready to put an end to the pandemic era of near-zero interest rates.
In December, Fed policymakers took a step toward that eventuality, agreeing to end their bond purchases by March, and signaling they could raise interest rates three times this year.
They have been buying bonds since the onset of the pandemic to ease financial conditions and push down on borrowing costs, delivering more stimulus to the economy than low short-term rates alone.
But fast-rising prices, and the prospect that the record spread of COVID-19 could worsen the supply-chain disruptions feeding inflation, are making them more eager to act.
Full coverage: REUTERS 


Investors Ready For U.S. Earnings As Inflation Worries Run High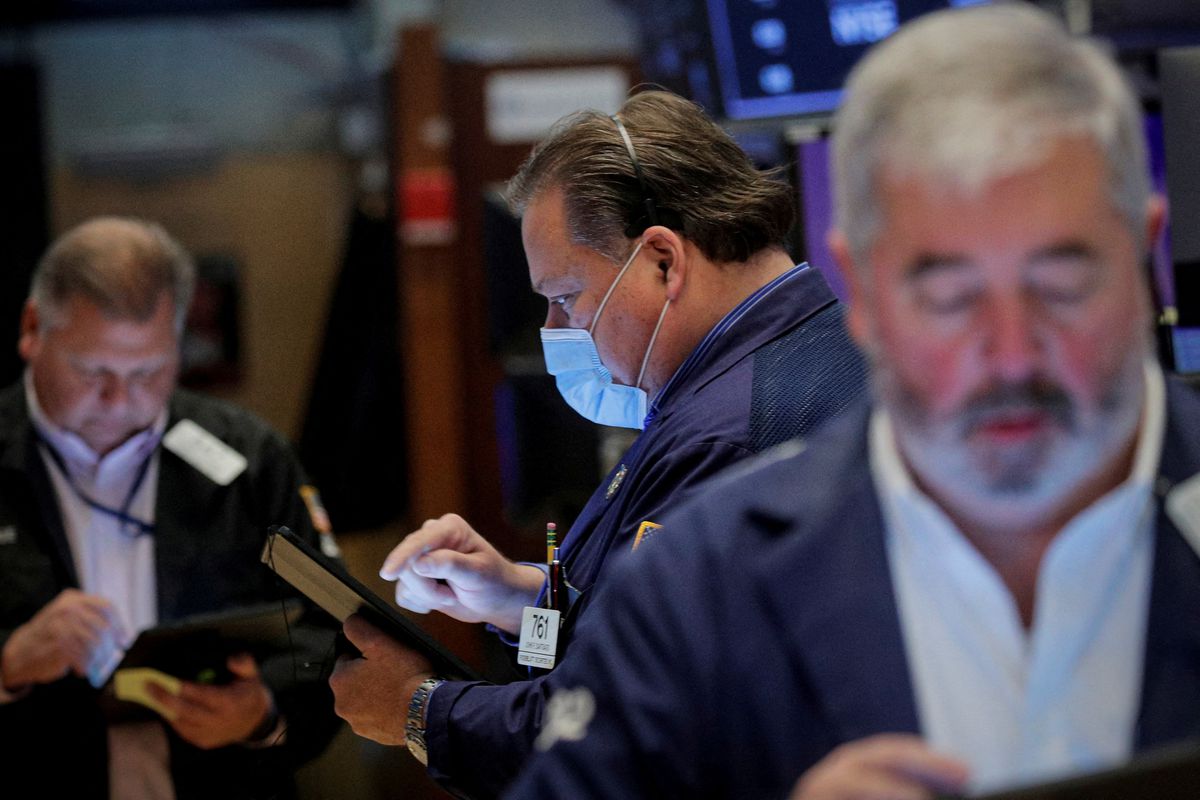 U.S. companies will post results in the coming weeks on the final quarter of 2021 as investors worry about inflation's impact on earnings and pressure on the Federal Reserve to speed up the timeline for kicking off interest rate hikes.
The concerns, along with caution tied to the fast-spreading COVID-19 Omicron variant, have driven a recent market sell-off, led by Nasdaq and shares of technology and other big growth companies that have benefited from low interest rates.
Year-over-year profit growth for S&P 500 companies is expected to be lower in the fourth quarter than it was in first three quarters of 2021 but still strong at 22.4%, according to IBES data from Refinitiv.
Huge profit gains earlier in 2021 were fueled by a rebound from the economic downturn in the early stages of the pandemic.
It's "nearing the end of the very easy comparisons that we had relative to 2020," said Bill Northey, senior investment director at U.S. Bank Wealth Management. "Those easy comparisons will begin to wane as we move into 2022."
Last year's strong market performance – with the S&P 500 (.SPX) gaining 26.9% for the year – was on the back of massive profit growth, so corporate outlooks for 2022 will be key this earnings period, Northey said.
Earnings growth for all of 2021 is estimated at about 50% compared with 8.6% for 2022, while the forward price-to-earnings ratio for the S&P 500 was last at 21.7, compared with its long-term average of 15.5, according to Refinitiv DataStream.
Full coverage: REUTERS 


WORLDWIDE: FINANCE/MARKETS 


Asian Shares Mixed As Investors Digest U.S. Inflation Surge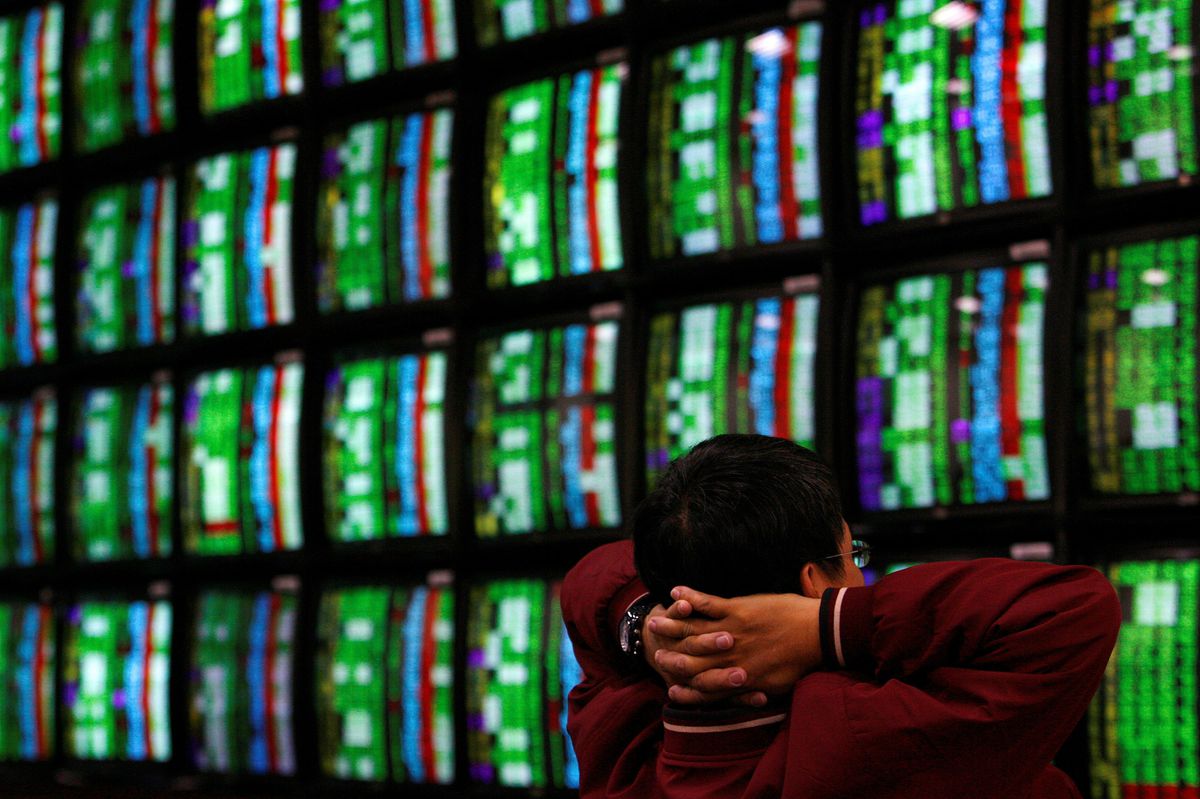 Asian shares were mixed on Thursday, while the dollar slipped as global investors assessed that strong U.S. inflation data was not worrying enough to change the Federal Reserve's already hawkish rates outlook.
While the U.S. consumer price index rose 7% in the 12 months through December, the biggest annual increase in nearly 40 years, investors were reassured by the fact that the jump was not a surprise, as the Fed looks set to raise rates as soon as March.
Markets in Asia, where inflation pressures have generally been more subdued in major economies, could offer attractive risk hedging opportunities, said Jim McCafferty, Nomura's joint head of APAC equity research.
"If you are a global investor and you've seen very significant stock market gains in the U.S. during 2021, if you are seeing inflation as a threat then a lot of investors may be tempted to reallocate funds away from developed equity markets in the West into the mix of developed and developing markets in East Asia," he said.
MSCI's broadest index of Asia-Pacific shares outside Japan (.MIAPJ0000PUS) was 0.1% higher, after recording its biggest daily gain in a month on Wednesday. Japan's Nikkei (.N225) lost 0.87% after surging nearly 2% a day earlier.
Australian shares (.AXJO) climbed 0.42% while Chinese blue-chips (.CSI300) slipped 0.28%.
The uneven performance in Asia followed small gains on Wall Street overnight, with the S&P 500 (.SPX) rising 0.28% and the Nasdaq Composite (.IXIC) up 0.23%. The Dow Jones Industrial Average (.DJI) rose 0.11%.
Full coverage: REUTERS 


Dollar Breaks Key Support, Rates Outlook Seen Unchanged By Inflation Data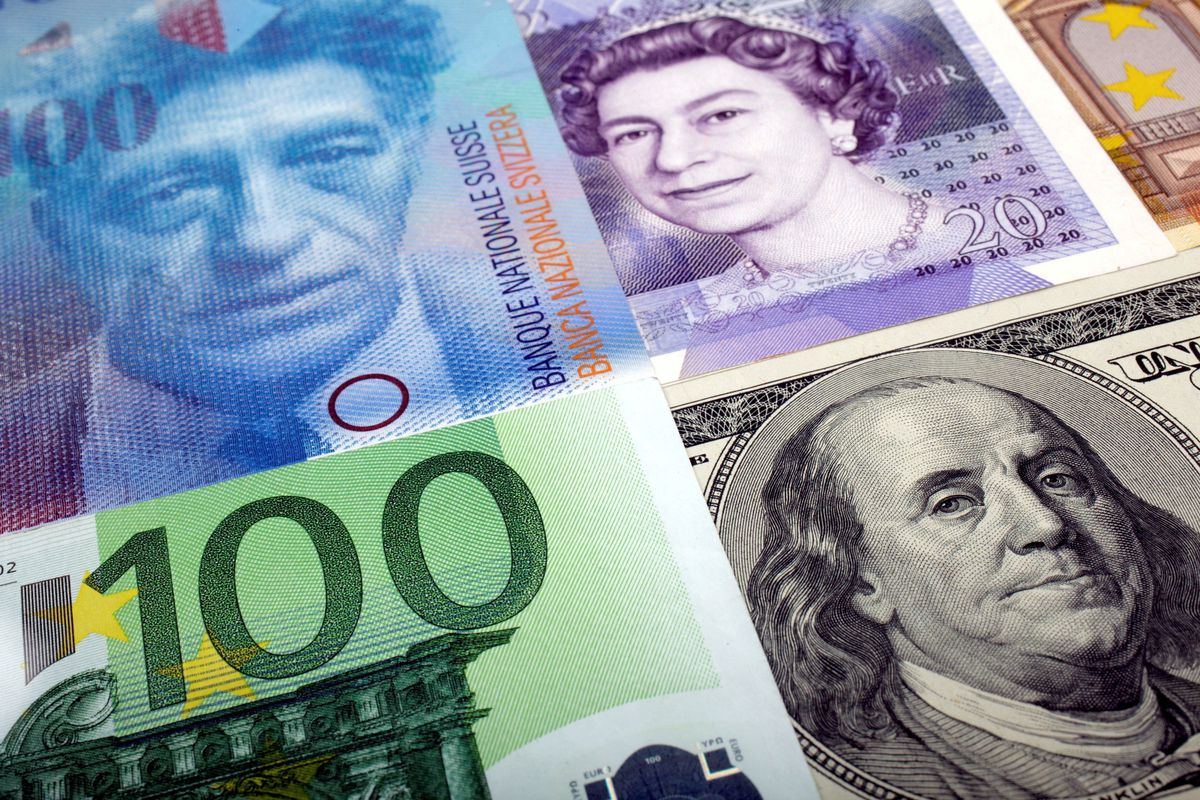 The dollar was below key support levels on Thursday, having hit new lows overnight, after data showing U.S. consumer prices rose at their fastest rate in nearly 40 years was not deemed worrying enough to change an already hawkish rates outlook.
After a couple of months in a tight range, the dollar dropped 0.6% on the euro overnight to $1.1453, its lowest since mid-November. There isn't major chart resistance to further losses until $1.1525. It held at $1.1443 in Asia.
It also fell 0.6% on the yen, dropping through support around 115 to hit 114.38 yen per dollar, a more than two-week low. It last bought 114.63 yen early on Thursday
Risk-sensitive currencies benefited. The Australian dollar rose more than 1%, its best percentage gain since October, and zoomed through its 50-day moving average to an almost two-month top of $0.7292.
Monthly U.S. inflation figures were a fraction higher than forecast and at 7%, the increase in year-on-year CPI was the biggest since June 1982.
But the Federal Reserve has already flagged higher rates this year and a shrinking balance sheet to curb it. Fed funds futures have already priced three hikes in 2022 and some dollar longs started bailing out since so much is already priced in.
"I don't think it was anything within the components of the CPI that caused the market to take a sigh of relief," said NatWest markets' strategist Jan Nevruzi in a note.
"A few tenths of basis points of a difference on either side of consensus carries a much lower significance when CPI was running at 1/3 of current pace," he added. "Would a 6.7% or 7.3% print really have changed the Fed's trajectory in the next few months or this year – I do not think so."
Full coverage: REUTERS 


Oil Struggles To Hold Gains Amid Mixed Demand View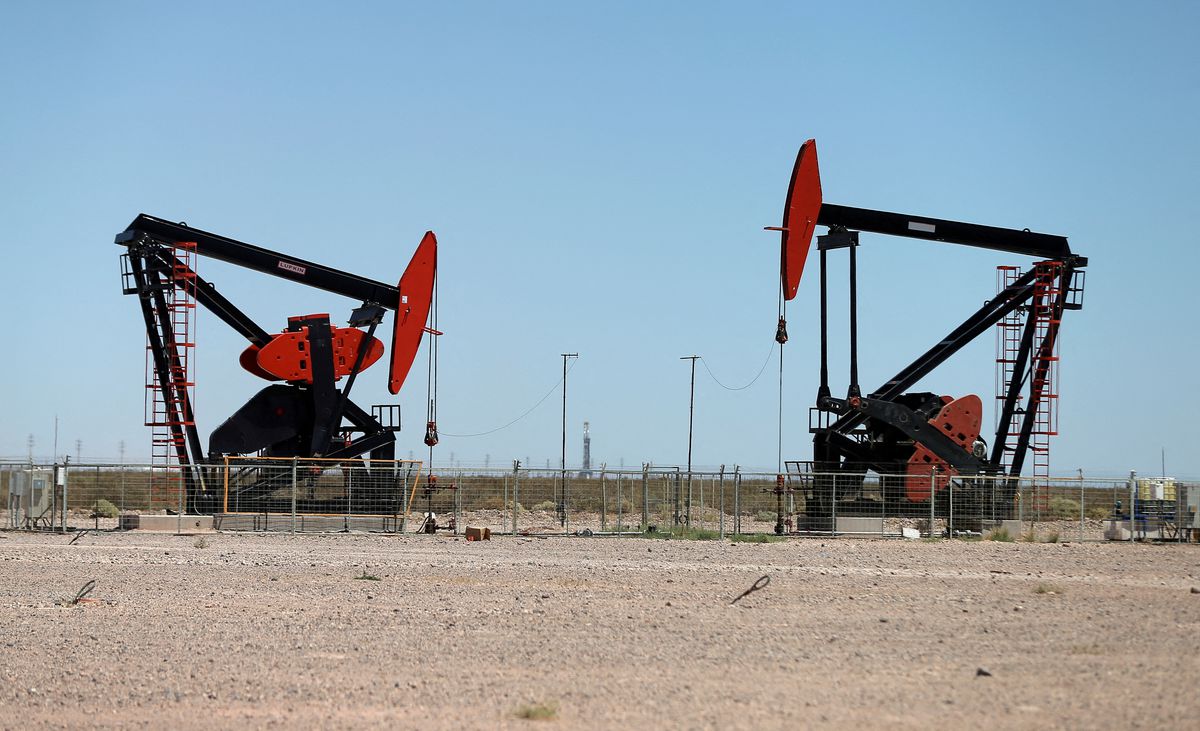 Oil prices slipped on Thursday, trimming big gains from the previous two sessions, amid uncertainty over near-term demand as cases of the highly contagious Omicron variant of the coronavirus surge around the globe.
U.S. West Texas Intermediate (WTI) crude futures slipped 7 cents, or 0.1%, to $82.57 a barrel at 0221 GMT, after climbing 1.7% in the previous session.
Brent crude futures shed 6 cents, or 0.1%, to $84.61 a barrel, after rising 1.3% on Wednesday.
Data from the U.S. Energy Information Administration on Wednesday showed fuel demand has taken a hit from Omicron, with gasoline stockpiles increasing by 8 million barrels in the week to Jan. 7, compared with analyst expectations for 2.4 million-barrel rise.
"Gasoline demand was weaker-than-expected and still below pre-pandemic levels, and if this becomes a trend, oil won't be able to continue to push higher," OANDA analyst Edward Moya said in a note.
However, Moya added, the Omicron impact is expected to short-lived.
Earlier the market had latched on to a bigger drawdown than expected in crude inventories and the fact that stockpiles are at their lowest since October 2018.
"In reality, the weekly EIA report was less bullish than the headline number, as total crude oil inventories fell 4.8 million barrels but were more than offset by a stock build across refined products," Citi said in a note.
ANZ Research pointed to commercial flight numbers running at 16% below 2019 levels for the week to Jan. 11. That was at least better than in the last week of December, when numbers were down 20% on pre-pandemic levels, according to FlightRadar 24.
Full coverage: REUTERS