WORLDWIDE: HEADLINES
U.S. Job Growth Seen Smallest In Nearly Two Years In October, Unemployment Rate Up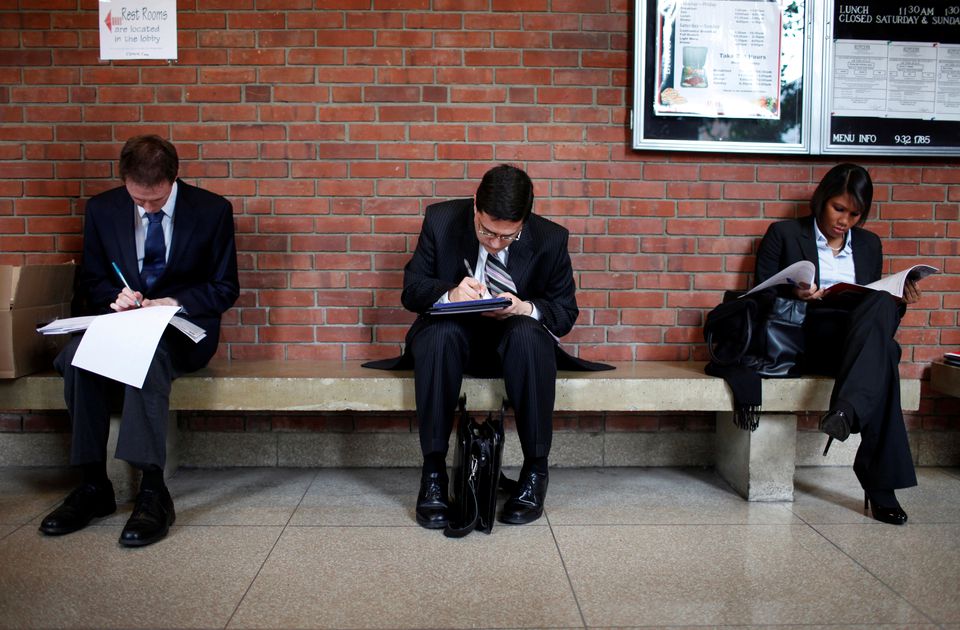 U.S. employers likely hired the fewest workers in nearly two years in October and increased wages at a moderate pace, suggesting some loosening in labor market conditions, which would allow the Federal Reserve to shift towards smaller interest rates increases starting in December.
The Labor Department's closely watched employment report on Friday is also expected to show unemployment ticking up to 3.6% from 3.5% in September. The Fed on Wednesday delivered another 75-basis-point interest rate hike and said its fight against inflation would require borrowing costs to rise further.
But the central bank signaled it may be nearing an inflection point in what has become the fastest tightening of monetary policy in 40 years.
"The labor market is basically OK, but it does seem to be slowing," said Guy Berger, principal economist at LinkedIn
in San Francisco. "The Fed is going to try to thread the needle where they slow down the labor market enough to put downward pressure on wages and inflation, without causing a recession."
Full coverage: REUTERS
Chinese Economy's Export Pillar Shows Cracks From Global Slowdown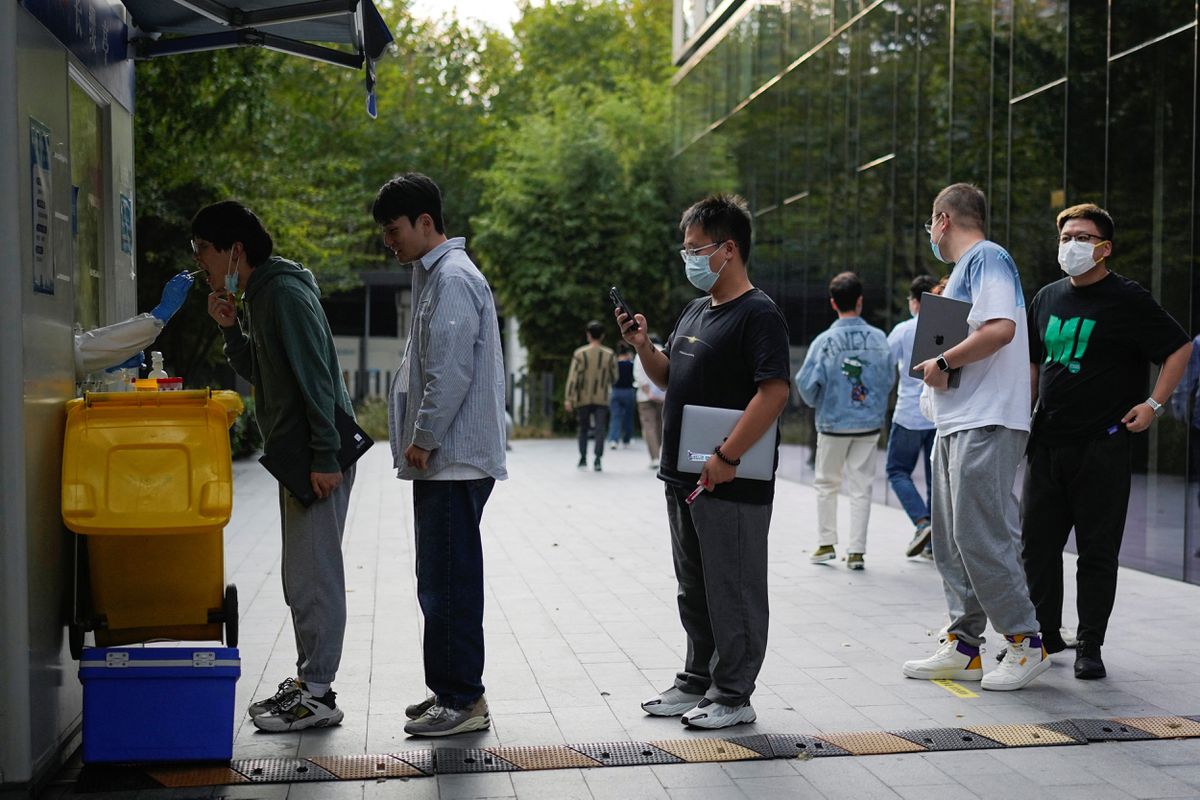 Substantial changes to China's "dynamic-zero" COVID-19 policy are set to take place soon, a former Chinese disease control official told a conference hosted by investment bank Citi on Friday, according to a recording of the session heard by Reuters.
Zeng Guang, a former chief epidemiologist at the Chinese Centre for Disease Control and Prevention who has remained outspoken on China's COVID fight, said that the conditions for China opening up were "accumulating", citing new vaccines and progress the country had made in antiviral drug research.
Asked by Citi chief China economist Yu Xiangrong if China would open up after its annual meeting of parliament that traditionally takes place early in early March, he said many new policies would be introduced in the next five to six months, without detailing what information he was basing this on.
Citi declined to comment on Zeng's remarks. Zeng and Yu did not immediately respond to requests for comment.
Zeng was part of a top team at China's National Health Commission when the virus started to spread from the central city of Wuhan to other parts of China in 2020.
Full coverage: REUTERS
WORLDWIDE: HEADLINES
Stocks And Oil Rally On Reports Of China COVID Respite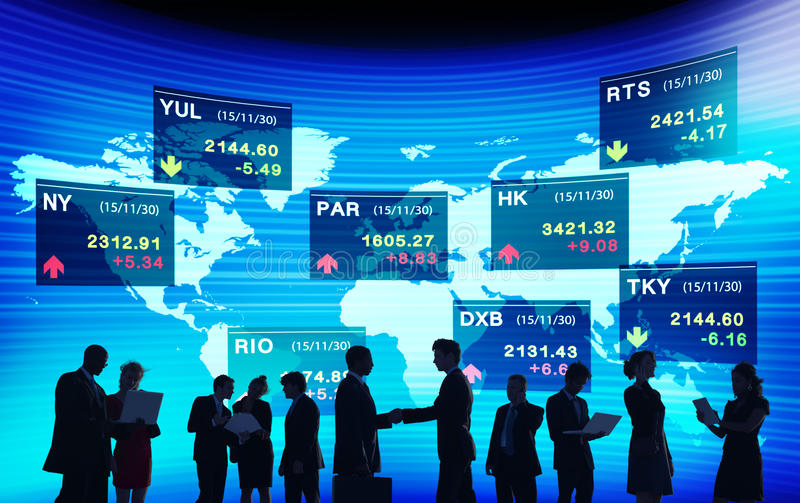 Global stocks rose on Friday for the first time in three days ahead of key U.S. jobs data, as investors took heart from reports China may relax its COVID rules, boosting major currencies against the dollar and prompting a 2% rally in oil.
The MSCI index of global shares (.MIWD00000PUS) rose 0.3% on the day, breaking two straight days of losses, but still headed for a near-3% weekly loss, after more big rate hikes from the Federal Reserve and the Bank of England.
China is working on a plan to end a system that banned individual flights for bringing in passengers infected with the COVID-19 virus, Bloomberg News reported on Friday, citing people familiar with the matter.
On Friday, China reported its highest daily count of new local COVID-19 cases in six months and a foreign ministry spokesman said he was not aware of the report, but equities still surged, pushing Shanghai's CSI 300 (.CSI300) up by over 3%. The Hang Seng (.HSI) rose 5.4%, bringing gains for the week to 8.75%, its strongest weekly performance in a decade.
Full coverage: REUTERS
Dollar takes breather on China reopening hopes, U.S. jobs data in focus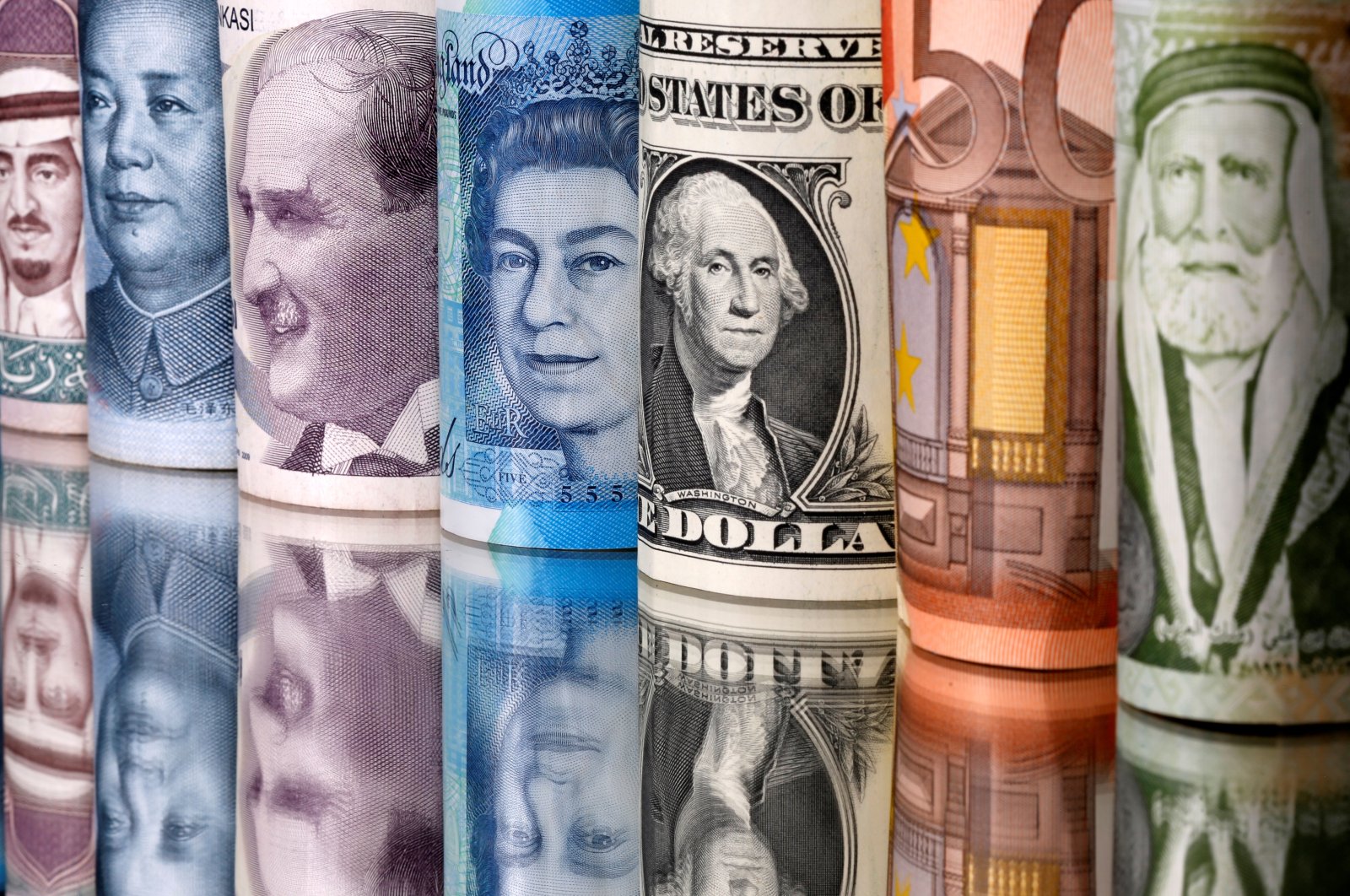 The euro and pound regained some ground on Friday, but were still set for their biggest weekly losses since September, ahead of U.S. jobs data that could underscore the hawkish message Fed chair Jerome Powell delivered this week boosting the dollar.
Helping drive the gains was improved investor sentiment following reports China may relax its strict anti-COVID measures, which also caused China's yuan to strengthen sharply.
The euro was last up 0.24% at $0.9772, having earlier traded around 0.54% higher. Sterling was up 0.6% at $1.1228, also having pared gains from the Asian session.
Nonetheless, the European common currency was still set for a 1.9% drop on the week and sterling a 3.4% decline, both their largest since the third week of September, when Britain's then finance minister Kwasi Kwarteng sent markets spinning with a now withdrawn set of fiscal policies.
Full coverage: REUTERS
Oil Climbs As Dollar Slips And Supply Risks Linger 
Oil climbed on Friday as the dollar eased and supply risks lingered, though recession fears and China's COVID outbreaks kept a check on prices.
Brent crude futures were up $1.84, or 1.9%, to $96.51 a barrel at 0740 GMT. The contract is headed for a weekly climb of more than 0.5%.
U.S. West Texas Intermediate (WTI) crude futures were up $1.94, or 2.2%, at $90.11 a barrel, on course for a weekly gain of more than 2%.
Both contracts rose as the dollar slipped. A weaker dollar boosts oil demand as it makes the commodity cheaper for those holding other currencies.
While demand concerns weighed on the market, supply is still expected to be tight, with Europe's upcoming embargoes on Russian oil starting and a slide in U.S. crude stockpiles.
Full coverage: REUTERS