WORLDWIDE: HEADLINES 


U.S. SEC to tighten insider trading rules, boost money market fund resilience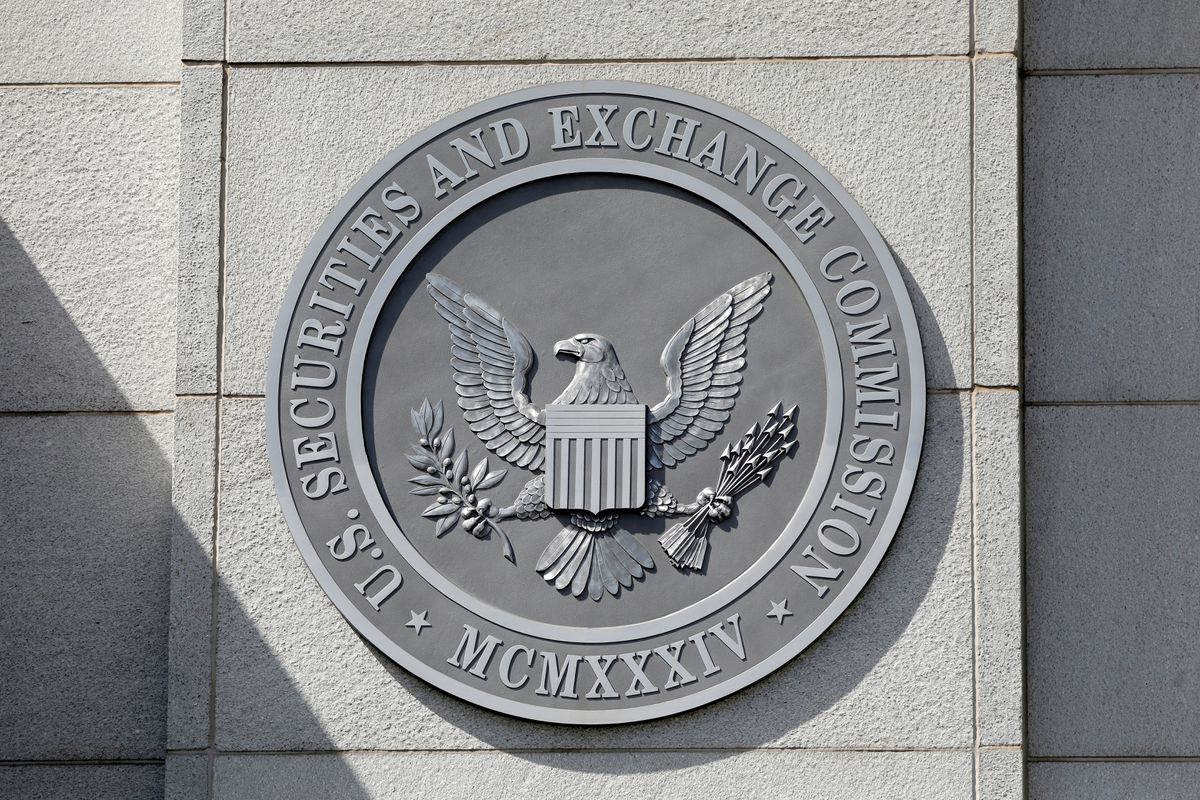 The U.S. Securities and Exchange Commission (SEC) on Wednesday proposed tightening a legal safe-harbor that allows corporate insiders to trade in a company's shares, and other rules to improve the resilience of money market funds.
The agency also unveiled measures to increase transparency around share buybacks and the complex derivatives at the center of New York-based ArchegosCapital Management's meltdown earlier this year.
The slew of long-awaited changes mark a milestone for SEC Chair Gary Gensler who has outlined an ambitious agenda to crack down on corporate wrongdoing, improve corporate governance and address inequities in the markets.
The changes, which are subject to public consultation, will affect a swathe of corporate America, from publicly traded companies and their top executives, to banking groups and asset managers including BlackRock, Vanguard, Fidelity and Goldman Sachs.
The proposed tightening of "10b5-1" corporate trading plans in particular was pushed by progressives who have long criticized the rules, saying they allow insiders to game the system and reap windfalls at the expense of ordinary investors.
The plans allow insiders to trade in a company's stock on a pre-determined date, providing legal protection against potential allegations of insider trading. Critics say it is far too easy to adopt, amend or cancel trades with little scrutiny.
Full coverage: REUTERS 


Fed heads for the exits despite Omicron. Who will follow?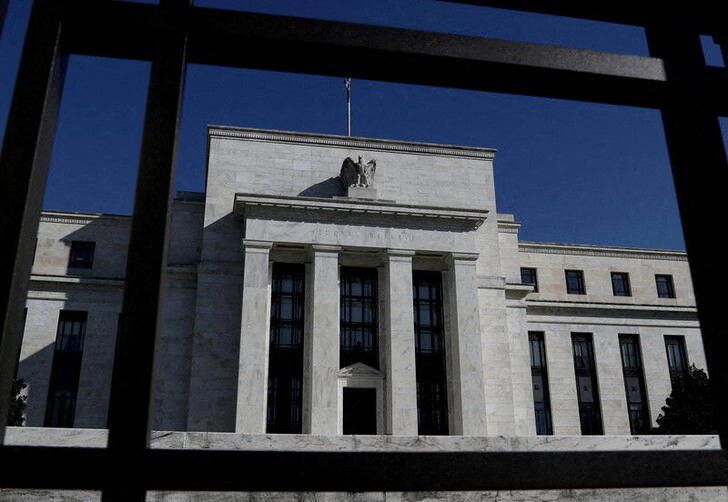 The U.S. Federal Reserve didn't beat around the bush on Wednesday when it signaled that raging inflation is its biggest risk and not the potential economic damage from the fast-spreading Omicron variant.
The Fed doubled the pace at which it will reduce its bond purchases, while new forecasts from policymakers signaled as many as three interest rate increases next year. Chair Jerome Powell then waxed enthusiastically about the strength of the U.S. job market.
"The economy no longer needs increasing amounts of policy support," Powell told a news conference. "In my view, we are making rapid progress toward maximum employment."
Whether any of the Fed's peers are ready to follow its lead, however, will become clear in the next 24 hours with a rapid-fire succession of meetings by the Bank of England, European Central Bank and the Bank of Japan.
Of the three, however, only the BoE is likely to take more than a baby step in trimming the monumental support provided to its economy through the pandemic. That could set the stage for a choppy 2022 with a Fed determined to end its asset purchases as fast as possible and kick off interest rates soon after, while others will be more hesitant to shift so decisively in that direction.
The BoE could become the first of the major central banks to raise interest rates at Thursday's policy meeting, but the United Kingdom is also where friction between Omicron and way-over-target inflation is playing out most vividly.
Full coverage: REUTERS 


WORLDWIDE: FINANCE/MARKETS 


Asian stocks rise with bond yields as Fed outcome boosts risk sentiment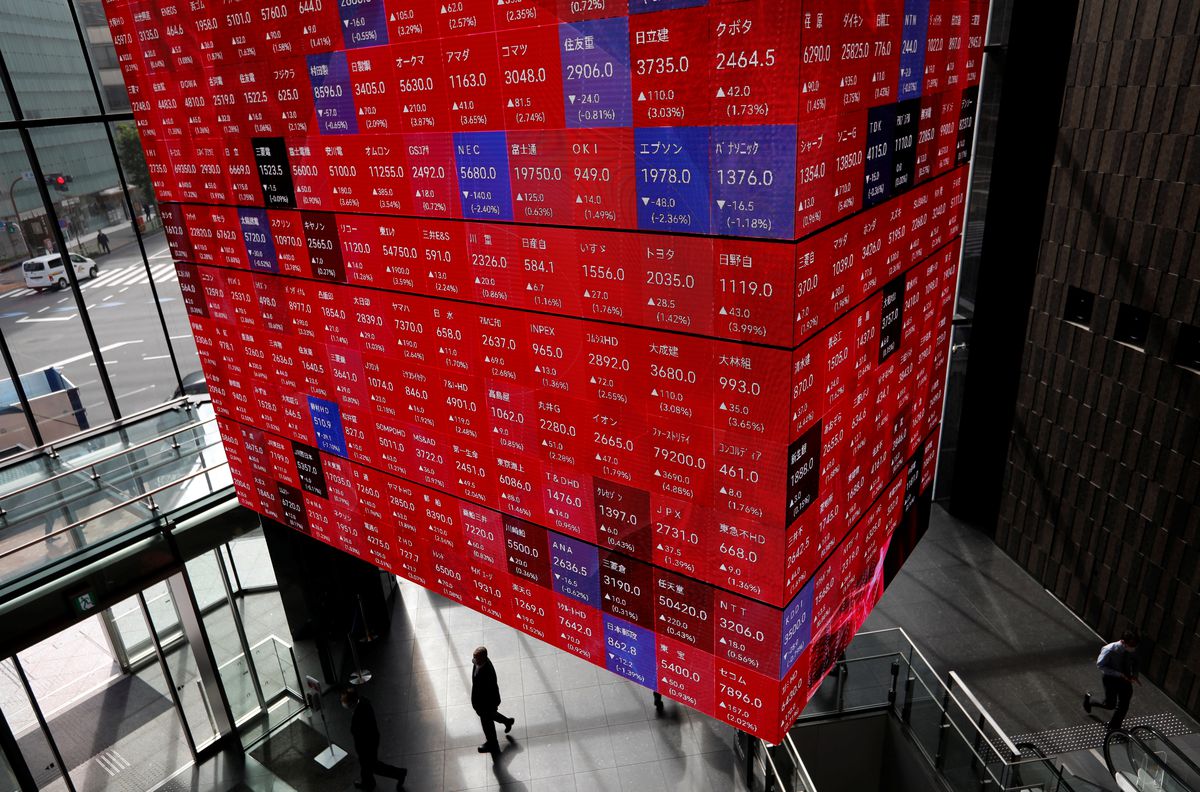 Asian stocks followed Wall Street higher on Thursday after the U.S. Federal Reserve said it would end bond-buying stimulus in March to set up three interest rate increases next year to tackle heated inflation.
Bond yields rose while the dollar stabilized after slumping overnight as havens fell out of favour. Gold gained along with crude oil.
"The economy no longer needs increasing amounts of policy support," Fed Chair Jerome Powell said in a news conference after the conclusion of the two-day policy meeting.
Japan's Nikkei (.N225) climbed 1.67% and touched a three-week intraday high, while Taiwan's benchmark (.TWII) gained 0.62%.
Mainland China shares slipped though, with an index of blue chips (.CSI300) losing 0.12%.
MSCI's broadest index of Asia-Pacific shares (.MIAP00000PUS) added 0.26%.
U.S. e-mini futures pointed to a 0.12% rise for the S&P 500 (.SPX), after it rallied 1.63% overnight to finish near a record high.
The Federal Open Market Committee (FOMC) laid out a scenario in which the COVID-19 pandemic, despite the emergence of the Omicron variant, gives way to a benign set of economic conditions, with inflation easing largely on its own, interest rates increasing comparatively slowly, and the unemployment rate staying low in coming years.
Full coverage: REUTERS 

 
Dollar holds tight as investors look beyond Fed to next big cenbank meetings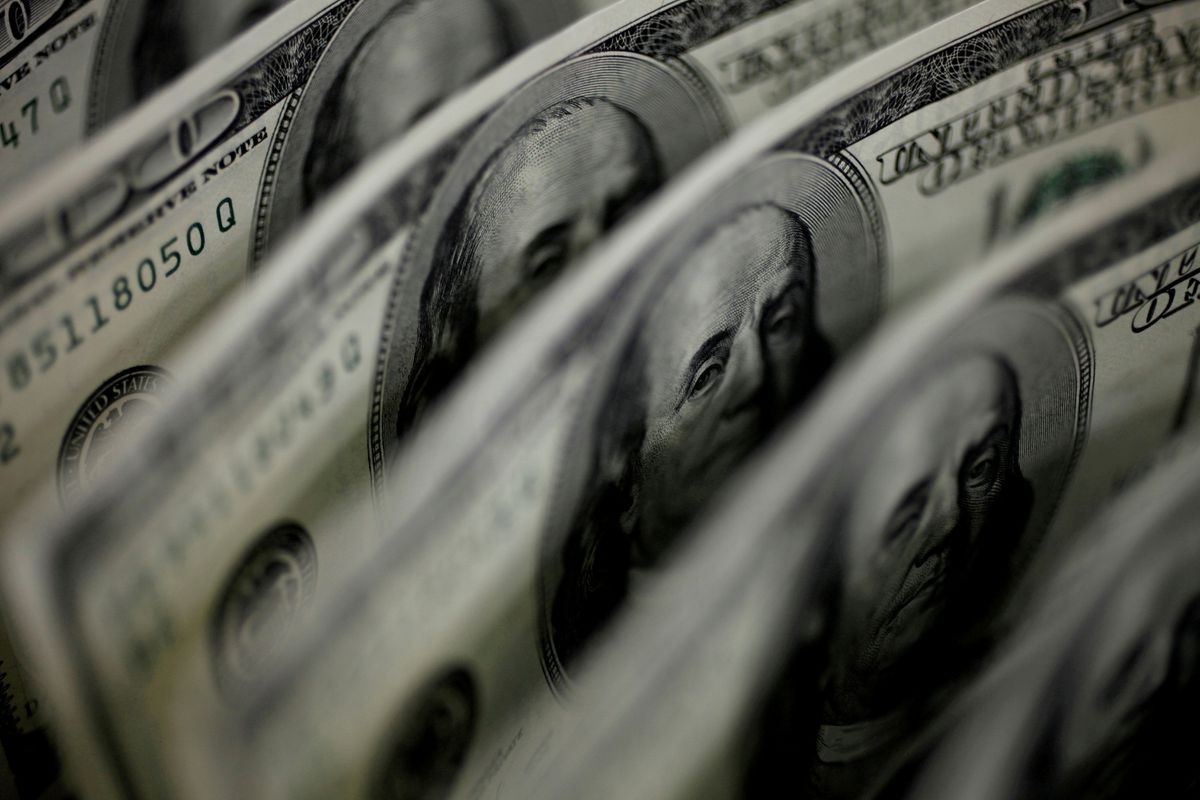 The dollar paused for breath on Thursday, having given up a brief rally made after the U.S Federal Reserve said it would end pandemic-era bond purchases in March, as investors awaited imminent decisions from other major central banks.
Investors are now sitting tight ahead of meetings from the European Central Bank, the Bank of England, and others before firming up their positions at the end of a busy week for central banks.
The dollar index, which measures the currency against six peers, was last at 96.391, having tested last month's 16-month high of 96.938 after the Fed's announcement before retreating to as low as 96.296.
On the other side of the dollar sell-off, the euro advanced 0.25% on Wednesday, the pound gained 0.27% and the risk-friendly Australian dollar jumped 1%.
"It suggests to me that markets were positioned for the Fed being more hawkish than survey expectations would have you believe," said Ray Atrill head of FX strategy at NAB. "Also that risk assets took the latest pivot so well reinforces the fact that the U.S. dollar and risk sentiment seem to be negatively correlated."
All three main U.S. stock indexes reversed earlier losses and climbed into positive territory after the meeting, extending gains as Fed Chair Jerome Powell struck an upbeat tone in a news conference and expressed willingness to raise interest rates as necessary to control inflation.
Full coverage: REUTERS 
 

Oil prices rise as U.S. fuel demand jumps despite virus surge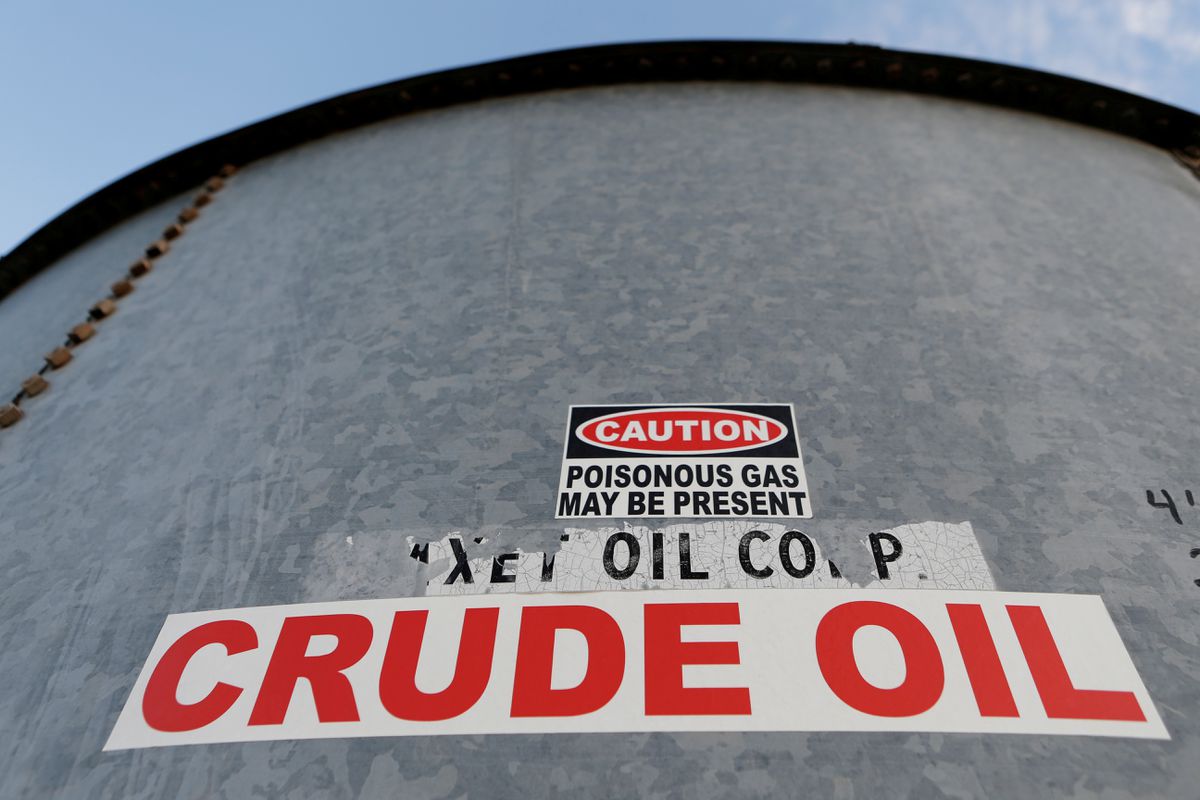 Oil prices rose on Thursday as U.S. implied consumer petroleum demand surged to a record high in the world's top oil consumer even as the Omicron variant of coronavirus threatens to dent oil consumption globally.
A signal by the U.S. Federal Reserve to tackle inflation before it derails the U.S. economy also boosted prices.
Brent crude oil futures rose by 65 cents, or 0.9%, to $74.53 a barrel by 0436 GMT, while U.S. West Texas Intermediate (WTI) crude futures increased by 74 cents, or 1%, to $71.61.
"Despite the current virus surge, the weekly EIA oil inventory report showed demand for petroleum products hit a record high, crude exports bounced back and national crude stocks posted a larger-than-expected draw," said Edward Moya, senior analyst at OANDA.
"This current Omicron wave may lead to limited restrictive measures across the U.S., but lockdowns that happened during the peak of the pandemic will not be revisited."
U.S. crude inventories sank by 4.6 million barrels in the week to Dec. 10, data from the U.S. Energy Information Administration showed. That was more than double expectations in a Reuters poll for a 2.1 million-barrel drop.
Product supplied by refineries, a proxy for demand, surged in the most recent week to 23.2 million barrels per day (bpd), due to gains in gasoline, diesel and other refined products.
Full coverage: REUTERS