WORLDWIDE: HEADLINES
UK Consumer Gloom Over Finances Sinks To New Low: YouGov/Cebr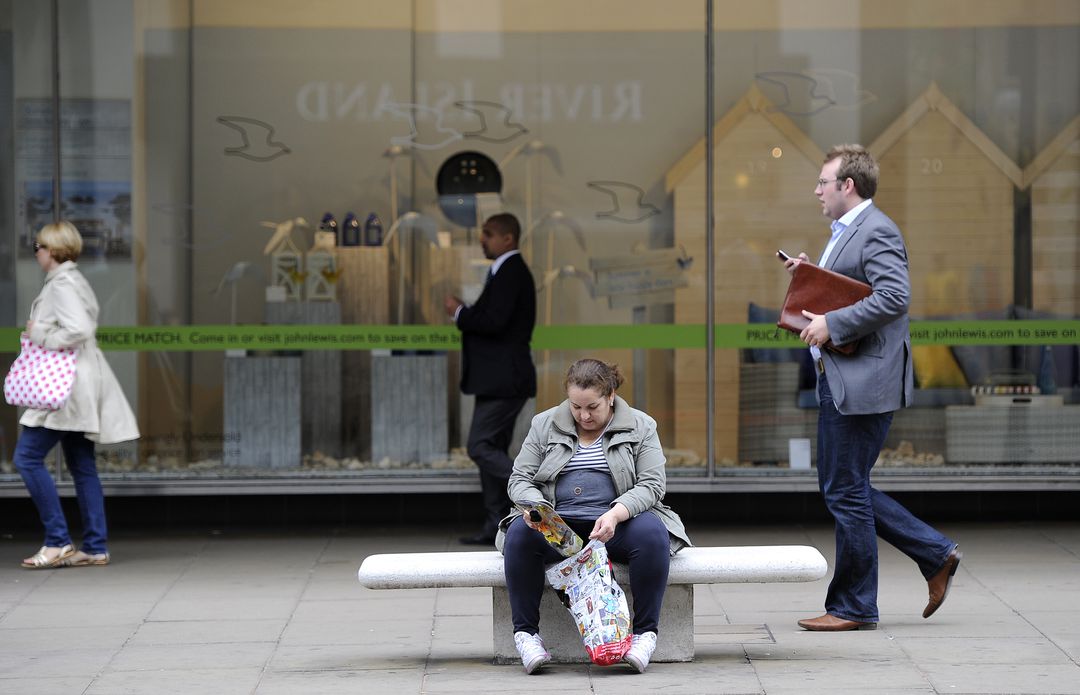 The gloom among people in Britain over their personal finances hit a fresh all-time low in April, according to a survey which added to signs of how households are struggling to cope with a cost-of-living crisis.
The monthly consumer sentiment survey from pollsters YouGov and consultancy Cebr showed sentiment around household finances – both in the past and in the future – slid to the lowest levels last month since the survey began 10 years ago.
Previously released consumer confidence surveys have also pointed to a slump in expectations around personal finances.
Last week the Bank of England warned of double-digit inflation and a high risk of recession.
A Reuters analysis this week showed people were more downbeat about their finances and the economic outlook in Britain than in any other major European economy, raising questions about the levels of government support for households.
Full coverage: REUTERS
BOJ Official Rules Out Policy Tweak To Counter Weak Yen-April Mtg Summary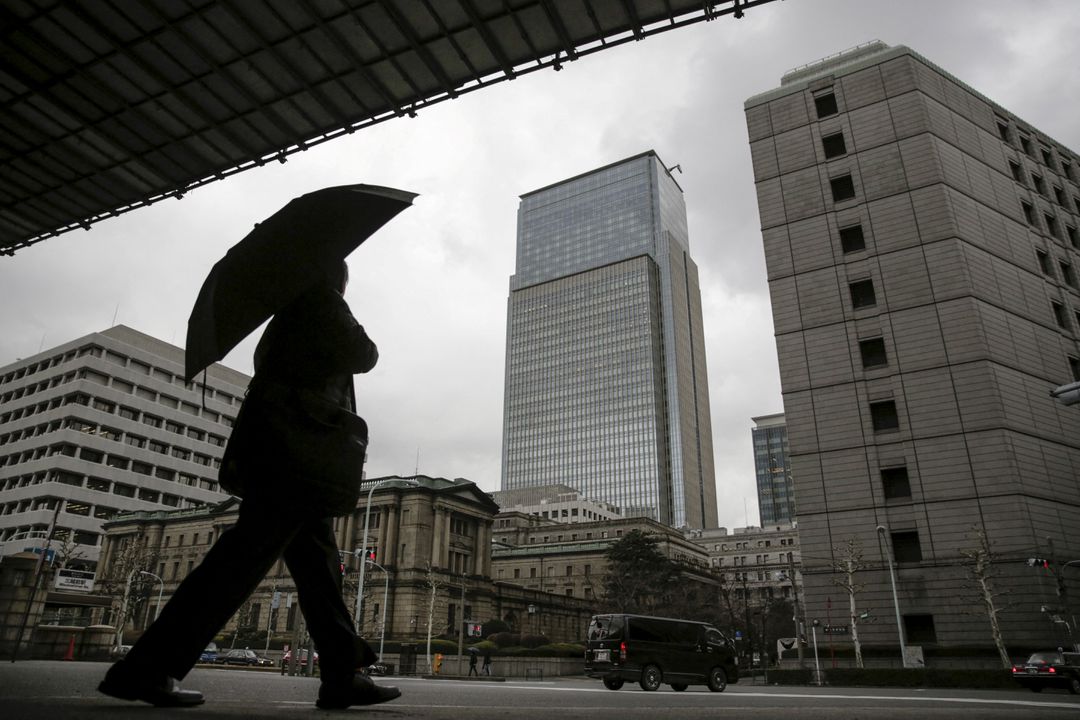 A Bank of Japan policymaker said it was inappropriate to change monetary policy for the purpose of controlling exchange rates, a summary of opinions at the April meeting showed, brushing aside the idea of countering sharp yen falls with interest rate hikes.
The yen's slide to 20-year lows against the dollar has pushed up the cost of raw material imports, drawing concern among policymakers of the potential hit to Japan's fragile economic recovery.
Some market players believe the BOJ may tweak its ultra-loose policy to slow the yen's decline, which is driven by rising interest rate differentials as the U.S. Federal Reserve embarks on aggressive rate hikes.
"Among the factors behind the weak yen is the widening gap in economic conditions between Japan and Western countries. It's inappropriate to change monetary policy for the purpose of controlling exchange rates," one of the BOJ's nine board members was quoted as saying in the summary, released on Thursday.
"In guiding monetary policy, the BOJ must look at the impact of fluctuations in commodity prices and exchange rates on the economy and prices, rather than the price moves themselves," another opinion showed.
Full coverage: REUTERS
WORLDWIDE: FINANCE/BUSINESS
Shares Drop As Stubborn U.S. Inflation Stokes Worries On Rates, Economy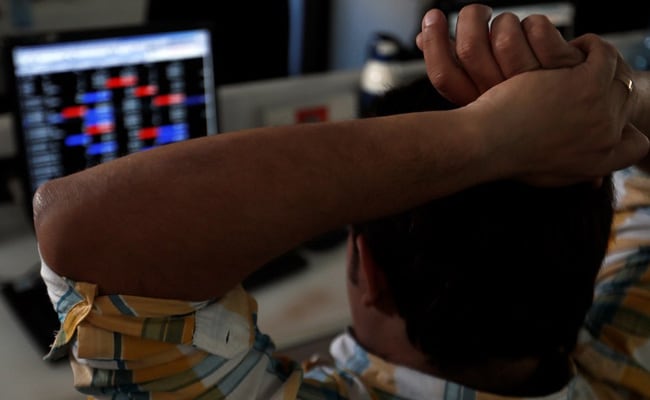 Stocks fell and the dollar held firm on Thursday as data showed U.S. inflation persistently high, and investors worried about the economic toll of aggressive interest rate hikes to tame it.
U.S. markets whipsawed after the news, then closed sharply lower. S&P 500 futures rose 0.5% in a bumpy Asia session. Foreign exchange trade was also volatile, but has left the dollar index within a whisker of a two-decade high.
MSCI's broadest index of Asia-Pacific shares outside Japan (.MIAPJ0000PUS) fell 1%. Japan's Nikkei (.N225) fell 1%.
Bitcoin was pinned below $30,000 on Thursday, nursing loses from an almost 27% wipeout that has taken $11,000 off its price in about a week.
Headline U.S. consumer prices rose 8.3% for the 12 months to April. That was slower than the 8.5% pace of a month earlier and raised hopes that the pace of price rises has peaked. However, it was also higher than market forecasts for 8.1%, and reaffirmed concerns that rates will need to rise quickly to tame it.
"We're now very much embedded with at least two further hikes of 50 basis points on the agenda. For equity markets that really is the end of free money," said Damian Rooney, director of institutional sales at brokerage Argonaut in Perth.
"I think we probably were delusional six months ago with the rise of U.S. equities on hopes and prayers and the madness of the meme stocks, and suddenly were going a little bit back to what is reality," he said.
Apple (AAPL.O) shares fell 5% overnight, dragging the S&P 500 (.SPX) down 1.65% and the Nasdaq (.IXIC) down 3.2%.
Full coverage: REUTERS
Dollar Hovers Near 2-decade High As CPI Keeps Aggressive U.S. Rate Hikes Likely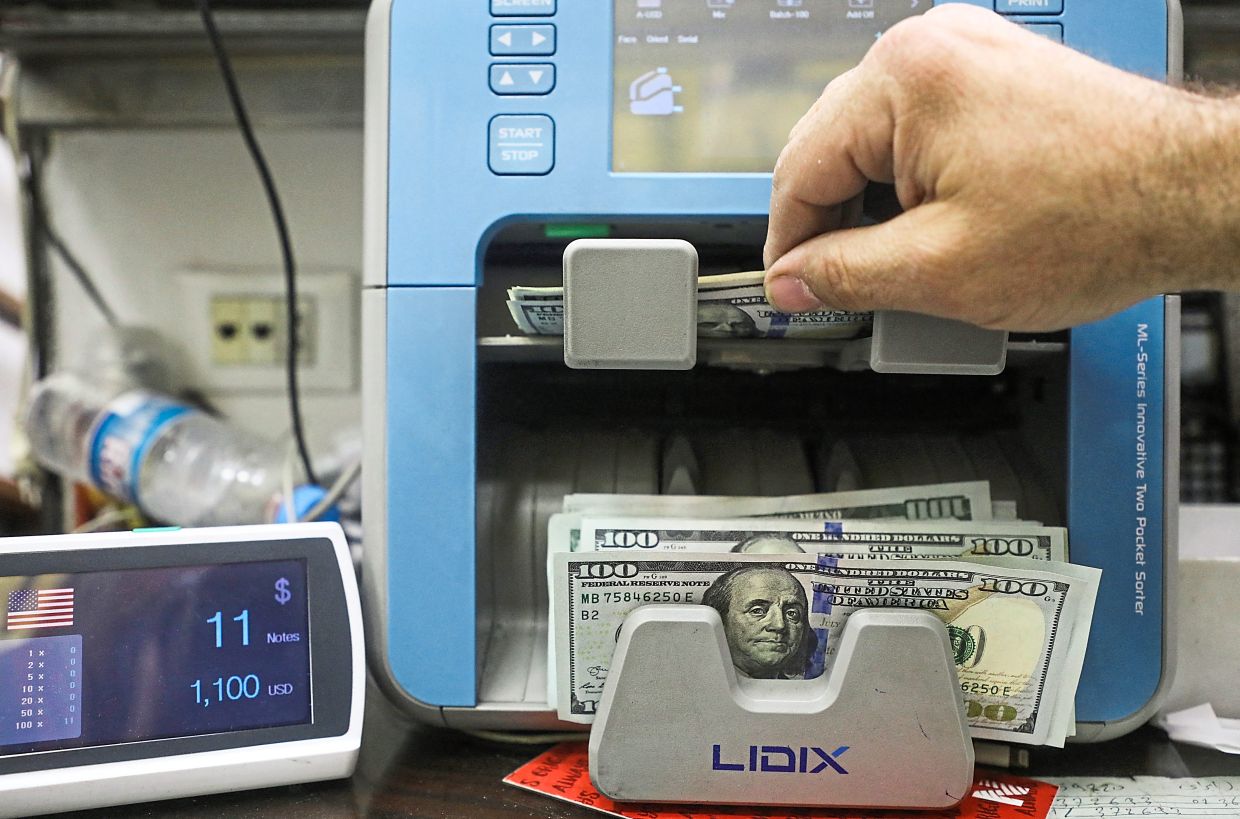 The U.S. dollar held near a two-decade high on Wednesday after U.S. inflation moderated less than markets had expected, keeping the Federal Reserve on course to tighten policy aggressively.
The dollar index , which measures the greenback against six major peers, slipped about 0.1% to 103.92 on Thursday, but was still close to the 104.19 level reached at the start of the week for the first time since late 2002.
The consumer price index climbed 8.3% on an annual basis in April, easing from 8.5% in March but outstripping the 8.1% estimate of economists.
The data suggested inflation may have peaked, but was unlikely to cool quickly and derail the Fed's current monetary policy plans.
The market is fully priced for at least a half percentage point increase to the policy rate at each of the next two Fed decisions, on June 15 and July 27, according to the CME FedWatch Tool.
Full coverage: REUTERS
Oil Slips More Than 1%, Dogged By Recession Fears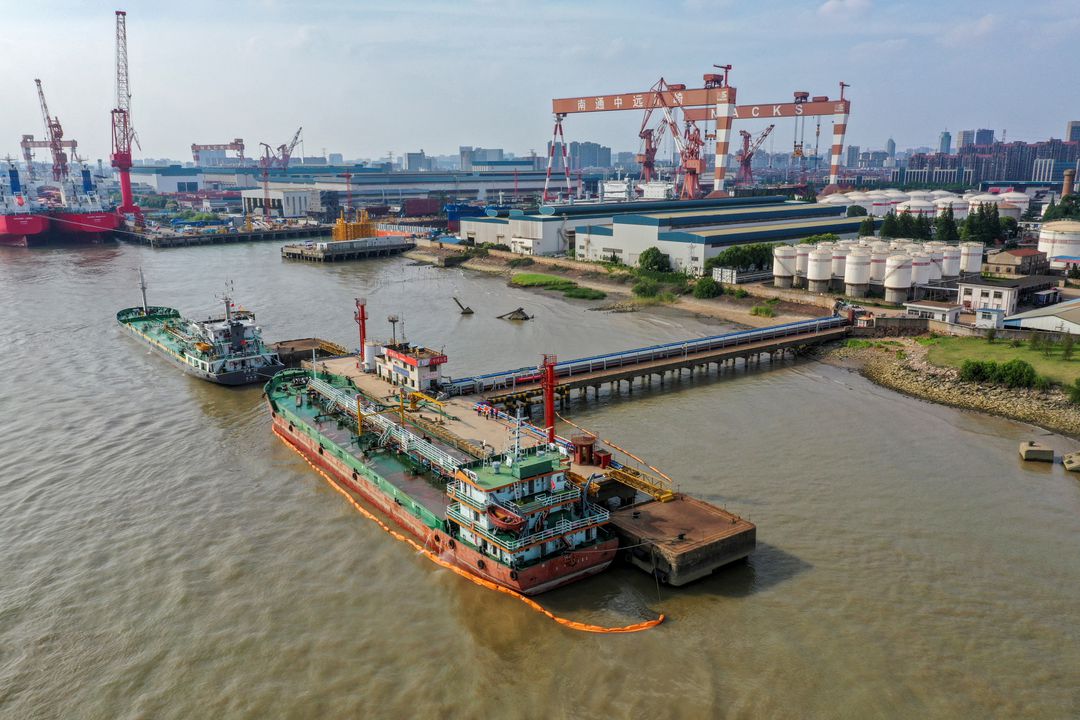 Oil prices dropped more than 1% on Thursday in a volatile week as economic concerns and recession fears dogged global financial markets, outweighing supply concerns and geopolitical tensions in Europe.
Brent crude futures slipped $1.25, or 1.2%, to $106.26 a barrel by 0303 GMT. WTI crude futures fell $1.24, or 1.2%, to $104.47 a barrel.
Oil prices are under pressure this week, along with global financial markets, on jitters over rising interest rates, the strongest U.S. dollar in two decades, concerns over inflation and possible recession. Prolonged COVID-19 lockdowns in world's top crude importer China have also impacted the market.
"Those recession concerns are drumming louder and taking oil lower this morning," said Howie Lee, an economist at Singapore's Oversea Chinese Banking Corp, pointing to strong U.S. consumer price index (CPI) data on Wednesday.
U.S. headline CPI for the 12 months to April jumped 8.3%, reaffirming concerns that interest rates will need to rise quickly to tame it.
However, supply concerns stemming from Russia's invasion of Ukraine have bolstered the market, with prices rising over 35% so far this year. A pending European Union ban on oil from Russia, a key EU supplier of crude and fuels, that could further tighten global supplies is underpinning prices.
Full coverage: REUTERS