WORLDWIDE: HEADLINES
UK Cost of Living Crisis To Peak Later This Year, BoE To Press On With Rate Rises: Reuters Poll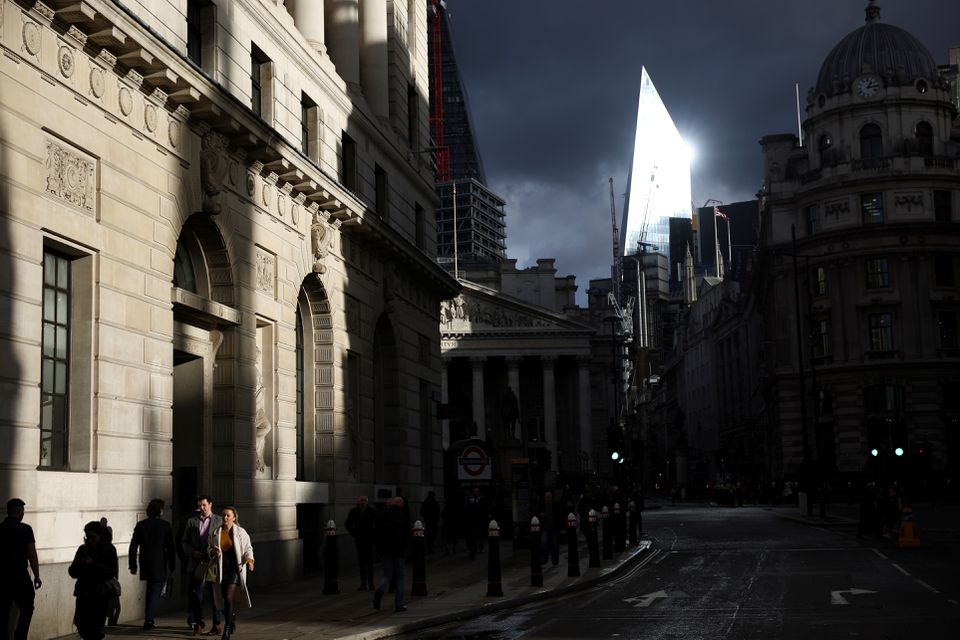 Britain's worst cost of living crisis in three decades won't peak until the tail end of this year but the Bank of England will be more aggressive in raising interest rates than was thought as it battles soaring inflation, a Reuters poll found.
Renewed coronavirus lockdowns in China and Russia's Invasion of Ukraine have deepened supply chain issues which were only just recovering from the havoc wrought by the pandemic, sending global prices rocketing.  
Britons face the added headache of spiralling energy prices, higher taxes and ongoing repercussions from leaving the European Union.
"Previous bouts of inflation we've had were mainly concentrated on individual items like petrol which you could try and avoid," said Paul Dales at Capital Economics.
"But at the moment it is so widespread and also concentrated on things we can't avoid like electricity, gas, food."
Asked when the cost of living crisis would peak, seven of 13 respondents to an additional question in the May 12-17 poll said the fourth quarter. Three said next quarter and three said by the end of next month.
The government has come under increasing pressure to support household incomes and nine of 12 respondents to another question said it should do more now. All said support should be aimed at lower-income households.
Prime Minister Boris Johnson said last week his government would "do things" in the short term to help Britons but did not go into any details.
Full coverage: REUTERS
Japan's GDP Shrinks As Surging Costs Raise Spectre Of Deeper Downturn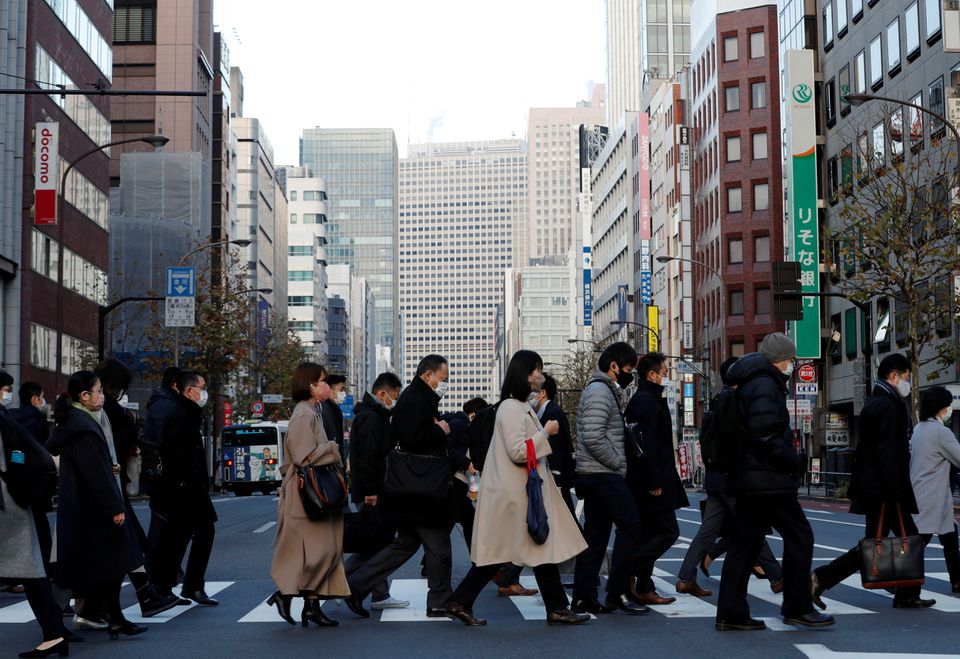 Japan's economy shrank for the first time in two quarters in the first three months of the year as COVID-19 curbs hit the service sector and surging commodity prices created new pressures, raising concerns about a protracted downturn.
The decline presents a challenge to Prime Minister Fumio Kishida's drive to achieve growth and wealth distribution under his "new capitalism" agenda, stoking fears of stagflation – a mix of tepid growth and rising inflation.
The world's No. 3 economy shrank at an annualised rate of 1.0% in January-March from the previous quarter, gross domestic product (GDP) figures showed, slower than a 1.8% contraction expected by economists. That translated into a quarterly drop of 0.2%, the Cabinet Office data showed, versus market forecasts for a 0.4% drop.
The weak reading may pressure Kishida to release even more stimulus with upper house elections pencilled in for July 10, following the 2.7 trillion yen ($20.86 billion) in extra budget spending compiled on Tuesday.
"The economy will return to growth in the coming quarters but it won't be a dramatic recovery, leaving the possibility of further spending wide open as elections draw near," said Hiroshi Shiraishi, senior economist at BNP Paribas Securities.
"The lockdown in China and U.S. rate hikes as well as the Ukraine crisis could weigh on external demand. Declines in household and corporate real income due to worsening terms of trade may hamper recovery in domestic demand."
Full coverage: REUTERS
WORLDWIDE: FINANCE/BUSINESS
Asian Stocks Wobble As Growth Doubts Loom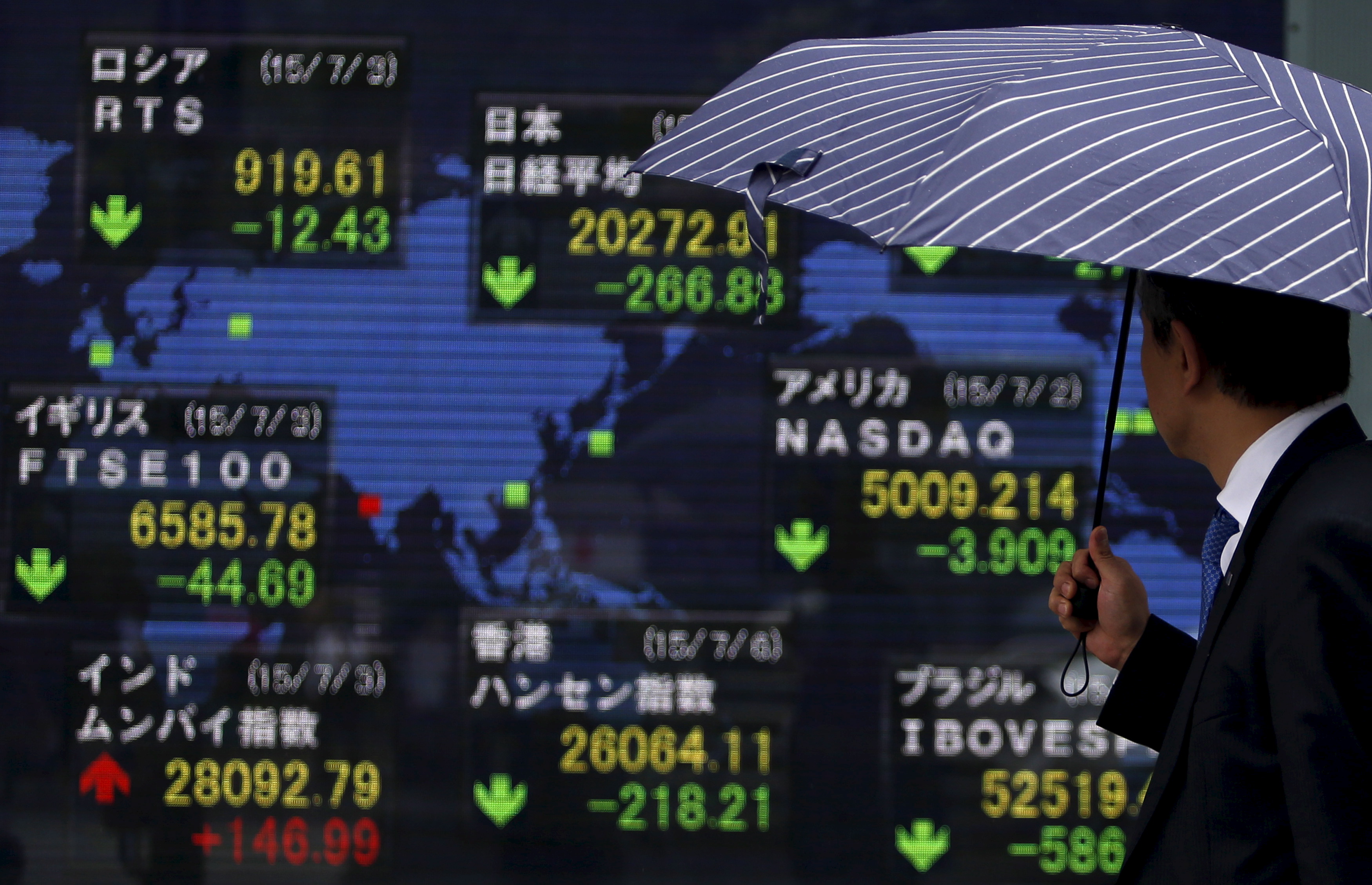 Asia's stockmarkets struggled to carry recent gains into a fourth straight session on Wednesday and the U.S. dollar steadied, as nagging doubts about inflation and the drag from rate rises crept back in to the global growth outlook.
MSCI's broadest index of Asia-Pacific shares outside Japan (.MIAPJ0000PUS) gave up earlier gains to trade around flat by mid-morning. Japan's Nikkei (.N225) rose 0.3% although miners did help Australian shares (.AXJO) up about 0.7%.
Overnight Wall Street indexes had jumped and the dollar recoiled from near two-decade highs as investors pushed worry about inflation and recession to the back of their minds.
But analysts doubted it could last and by the time Asian traders had woken up U.S. stocks had run out of steam. S&P 500 futures were down 0.2% early in the Asia session and Nasdaq futures were down 0.4%.
"After plunging into last week, shares could have a further near-term bounce," said Shane Oliver, chief economist and head of investment strategy at Australia's AMP Capital.
"But risks around inflation, monetary tightening, the war in Ukraine and Chinese growth remain high and still point to more downside in share markets," he said.
The dollar also steadied after an overnight kicking, helped by Australian wages data missing forecasts, which pulled down the Aussie dollar .
The greenback steadied on the euro at $1.0536 and paused a strong bounce for sterling at $1.2480. The dollar index hovered at 103.370.
Full coverage: REUTERS
Euro And Sterling Helped By Improved Market Sentiment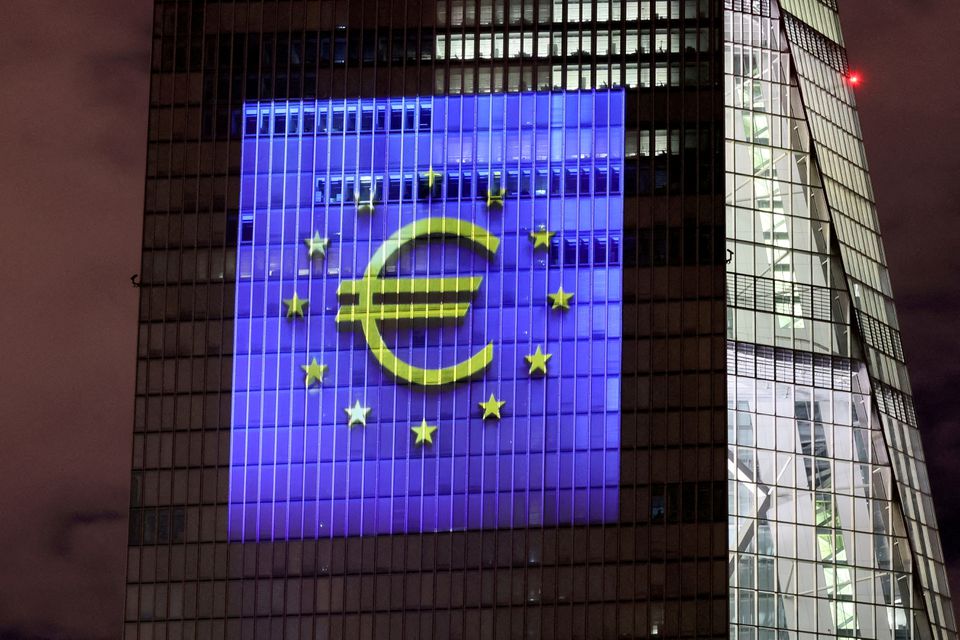 Overnight surges left the euro and pound sitting pretty in early Asia helped by good U.K. jobs data and a general improvement in investor sentiment on solid U.S. retail sales and hopes of easing lockdowns in China.
The European common currency touched $1.0563 in early Asia trade, after rising 1.1% overnight, its largest day of percentage gains since March.
Sterling touched $1.2501 after a 1.4% overnight rally, its best day since late 2020, also helped by data that showed Britain's jobless rate hit a 48-year low.
These gains pushed the dollar index , which measures the greenback against six peers, as low as 103.18 in early Asia, its lowest in nearly two weeks.
"The pound got a boost from the very strong jobs report yesterday, and on top of that there has been a slight improvement in the broader risk sentiment in financial markets driven by some positive news out of China on the lockdowns and strong data out of the U.S.," said Carol Kong, currency strategist at Commonwealth Bank of Australia.
Shanghai on Tuesday achieved its long-awaited milestone of three consecutive days with no new COVID-19 cases outside quarantine zones having set out its clearest timetable yet for exiting a lockdown the day before.
Full coverage: REUTERS
Oil Prices Climb On Hopes Of China Demand Recovery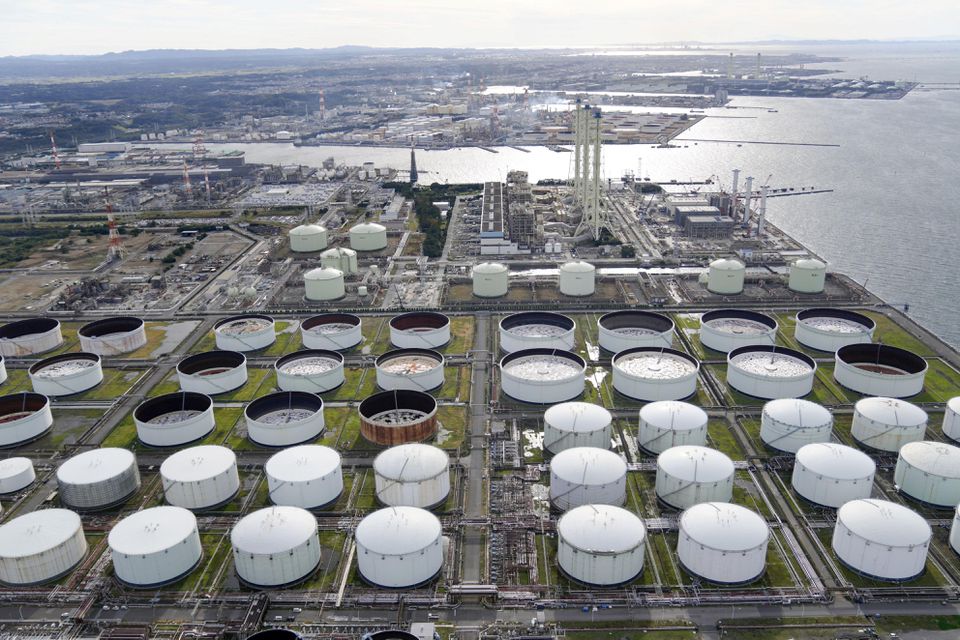 Oil prices rose more than $1 a barrel in early Asian trade on Wednesday on hopes of demand recovery in China as the country gradually eases some of its strict COVID-19 containment measures.
Brent crude futures were up $1.15, or 1.0%, at $113.08 a barrel at 0042 GMT, while U.S. West Texas Intermediate (WTI) crude futures climbed $1.62, or 1.4%, to $114.02 a barrel, paring some losses after oil prices fell by around 2% in the previous session.
Shanghai achieved its long-awaited milestone of three consecutive days with no new COVID-19 cases outside quarantine zones on Tuesday and set out plans on Monday for ending a lockdown that has lasted more than six weeks.
"Beyond the near term, less awful news on China offers a nip in the tail in the form of much higher oil demand and prices, which is positive for producers, but harmful for consumer sentiment," SPI Asset Management managing director Stephen Innes said in a client note.
U.S. crude and gasoline stocks fell last week, market sources said citing American Petroleum Institute figures on Tuesday. U.S. government data is due on Wednesday.
Full coverage: REUTERS