WORLDWIDE: HEADLINES
UK Faces Stagnation And Recession Risk, CBI Warns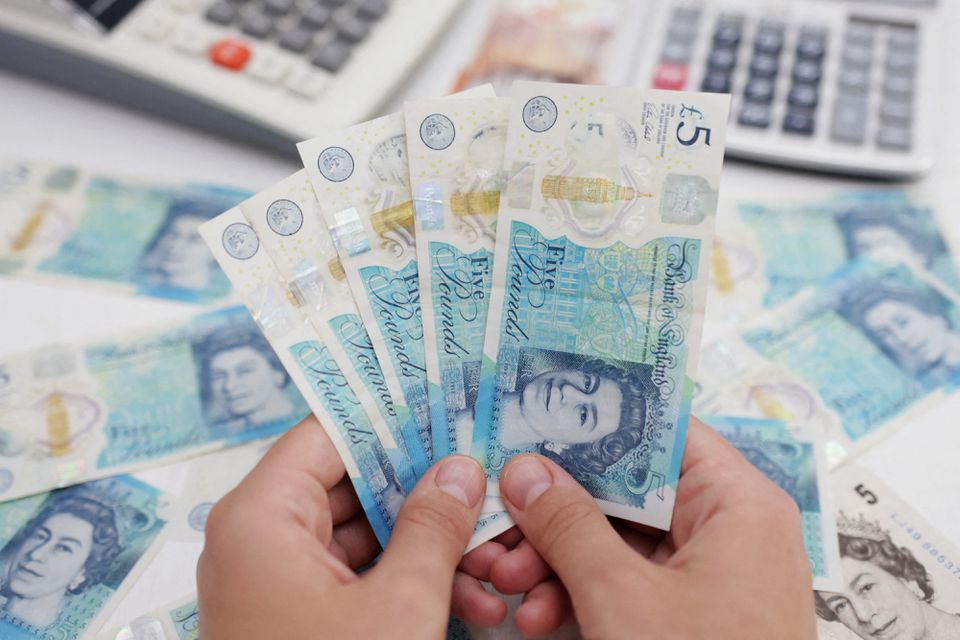 Britain's economy faces stagnation next year and could easily fall into recession, the Confederation of British Industry (CBI) warned on Monday after it slashed its outlook for growth due to surging inflation.
The CBI is the third major body to cut its growth forecasts for Britain in the past week, following a downgrade from the British Chambers of Commerce and a warning from the OECD that Britain had the weakest outlook of any major economy bar Russia.
"Let me be clear – we're expecting the economy to be pretty much stagnant. It won't take much to tip us into a recession. And even if we don't, it will feel like one for too many people," CBI director-general Tony Danker said.
Households' real disposable incomes are on track to fall 2.2% this year, the largest decline since records began in the 1950s, the CBI predicted, despite 37 billion pounds ($46 billion) of cost-of-living support measures from Britain's government.
Full coverage: REUTERS
Malaysia Firms Turn Down Orders As Migrant Labour Shortage Hits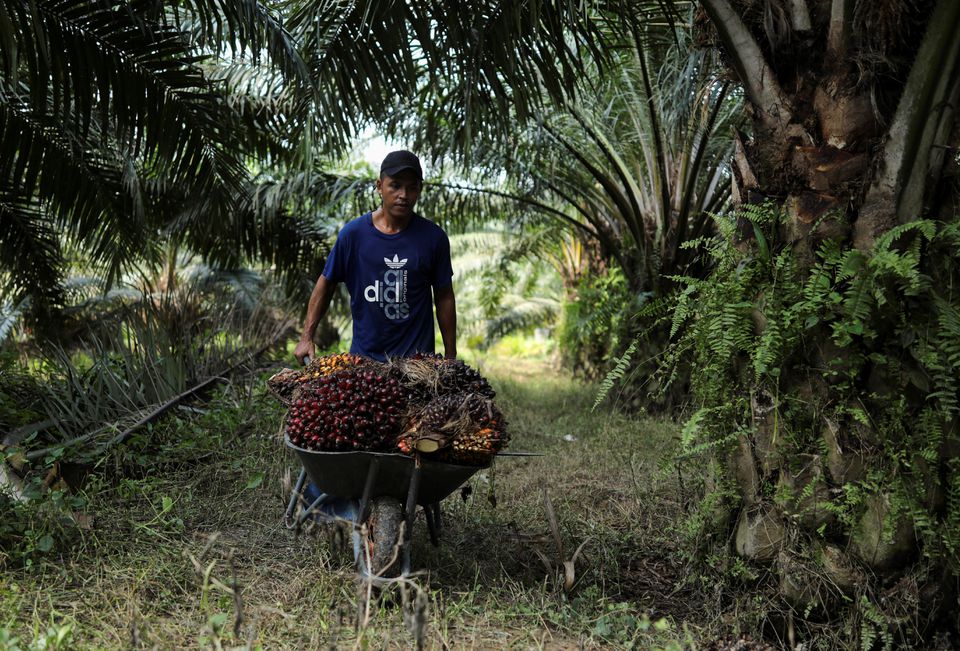 Malaysian companies from palm oil plantations to semiconductor makers are refusing orders and forgoing billions in sales, hampered by a shortage of more than a million workers that threatens the country's economic recovery.
Despite lifting a COVID-19 freeze on recruiting foreign workers in February, Malaysia has not seen a significant return of migrant workers due to slow government approvals and protracted negotiations with Indonesia and Bangladesh over worker protections, say industry groups, companies and diplomats.
The export-reliant Southeast Asian nation, a key link in the global supply chain, relies on millions of foreigners for factory, plantation and service sector jobs shunned by locals as dirty, dangerous and difficult.
Manufacturers, who make up nearly one-fourth of the economy, fear losing customers to other countries as growth picks up.
"Despite the greater optimism in outlook and increase in sales, some companies are gravely hampered in their ability to fulfil orders," said Soh Thian Lai, president of the Federation of Malaysian Manufacturers, which represents over 3,500 companies.
Palm oil growers are at breaking point, said Carl Bek-Nielsen, chief executive director of oil palm grower United Plantations (UTPS.KL).
"The situation is dire and very much like having to play a game of football against 11 men but only being allowed to field seven," he said.
Malaysia lacks at least 1.2 million workers across manufacturing, plantation and construction, a shortage worsening daily as demand grows with an easing of the pandemic, industry and government data show.
Manufacturers say they are short 600,000 workers, construction needs 550,000, the palm oil industry reports a shortage of 120,000 workers, chipmakers lack 15,000 and cannot meet demand despite a global chip shortage, and medical glovemakers say they require 12,000 workers.
Full coverage: REUTERS
WORLDWIDE: FINANCE/BUSINESS
Asian Stocks Slump Amid Risks From U.S. CPI, China COVID Struggle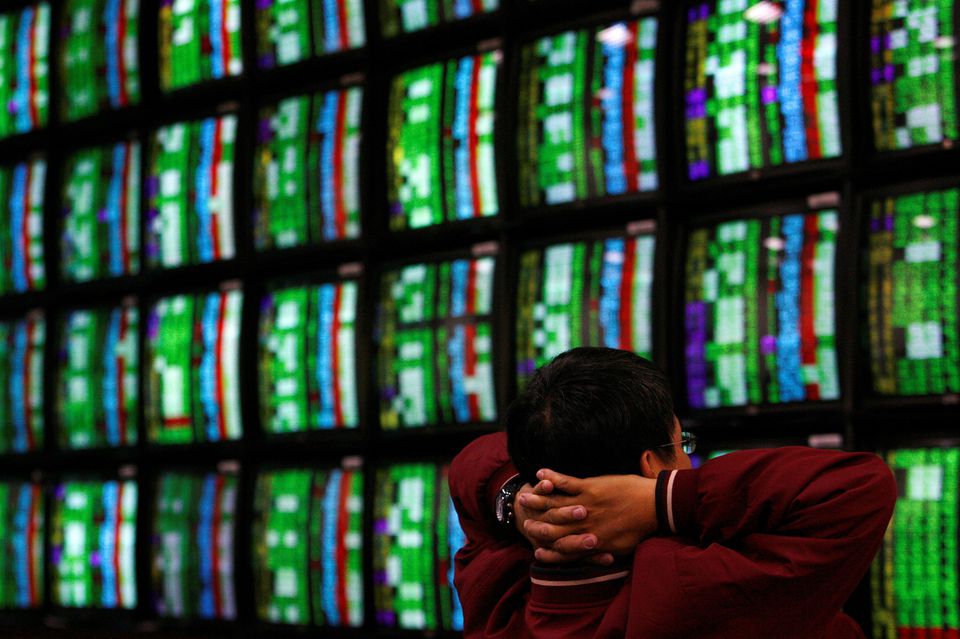 Asian stocks sank on Monday and bond yields ticked higher, as red-hot U.S. inflation reignited worries about even more aggressive Federal Reserve policy tightening, and a COVID-19 warning from Beijing added to concerns about global growth.
Chinese blue chips (.CSI300) dropped 0.84%, and Hong Kong's Hang Seng (.HSI) suffered a 2.9% slide.
Japan's Nikkei (.N225) slumped 2.78%, and South Korea's Kospi (.KS11) declined 2.78%.
New Zealand's stock benchmark (.NZ50) was off 2.1%. Australian markets were closed for a holiday.
U.S. stock futures pointed to further losses at the reopen, with the S&P 500 indicating 1.54% lower, after Friday's 2.91% retreat.
The dollar hit 135 yen for the first time in two decades, buoyed by a rise in Treasury yields that continued into Tokyo trading, with the 10-year reaching a more than one-month peak of 3.201%, putting it just two-tenths of a basis point from the highest since November 2018.
Beijing's most populous district of Chaoyang announced on Sunday three rounds of mass testing to quell a "ferocious" COVID-19 outbreak that emerged at a bar in a nightlife and shopping area last week, spurring concern of more growth-strangling lockdowns only a short time after the city relaxed curbs to quell an outbreak from April.
Full coverage: REUTERS
Dollar Hits 135 Yen As U.S. Yields Climb Ever Higher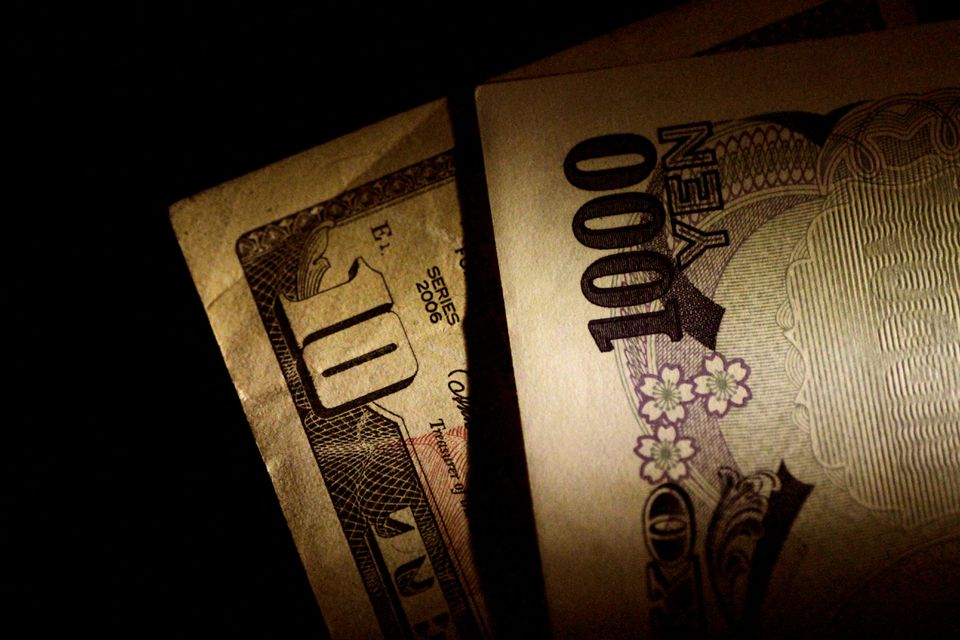 The yen fell to a fresh 20-year low against the dollar on Monday, as red hot U.S. inflation data drove up Treasury yields, diminishing the earlier boost from speculation Japanese authorities could intervene to support the currency.
Central banks' efforts to raise interest rates to curtail inflation will remain in focus this week. The Federal Reserve and the Bank of England are expected to raise rates at their meetings and there is a chance the Swiss National Bank will also hike, but little change is expected from the Bank of Japan.
The dollar climbed 0.43% on Monday to 135 yen, a 20-year peak, and edging closer to the 2002 high of 135.20.
The yen briefly rallied late on Friday when Japan's government and central bank said they were concerned by its recent sharp falls, a rare joint statement seen as the strongest warning to date that Tokyo could intervene to support the currency.
"Rising overseas yields and energy prices coupled with continued dovish Bank of Japan messages have pushed USDJPY to two-decade highs," said Barclays analysts.
They expect dollar/yen to trade between 131 and 136 this week and noted "there are no clear thresholds above (the 2002 high) other than the round figures of 136, 137 and 138."
Full coverage: REUTERS
Oil Prices Slide On Beijing COVID Warning, Inflation Concerns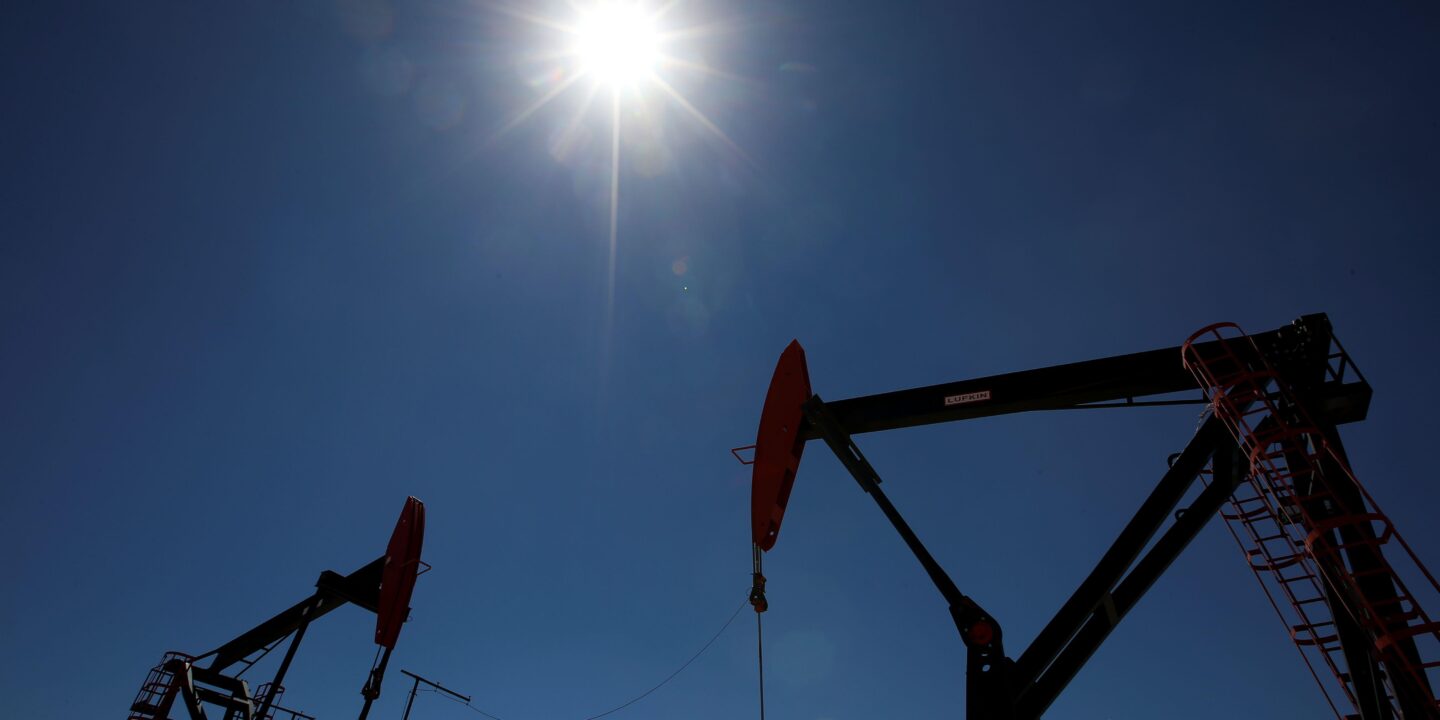 Oil prices slipped more than $2 on Monday as a flare-up in COVID-19 cases in Beijing quelled hopes for a rapid pick-up in China's fuel demand, while worries about global inflation and economic growth further depressed the market.
Brent crude futures fell $2.06, or 1.7%, to $119.95 a barrel by 0033 GMT while U.S. West Texas Intermediate crude was at $118.54 a barrel, down $2.13, or 1.8%.
Prices tumbled after Chinese officials warned on Sunday of a "ferocious" COVID spread in the capital and announced plans to conduct mass testing in Beijing until Wednesday.
Concerns about further interest rate hikes following a sharp rise in U.S. inflation data on Friday are also weighing on global financial markets.
"The stronger greenback and stagflation fears proved to be the bullish market's undoing," Stephen Innes of SPI Asset Management said in a note.
Full coverage: REUTERS