WORLDWIDE: HEADLINES
UK Shop Prices Jump By The Most Since 2008 – BRC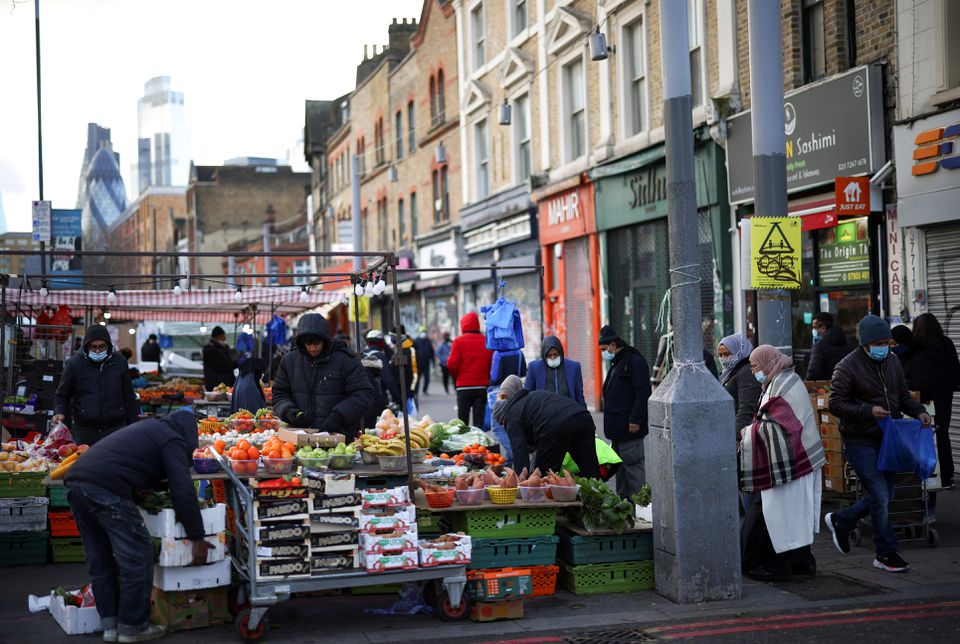 British retailers raised prices at the fastest pace since 2008 this month, driven by the rapidly rising cost of food, according to industry data that showed the extent of the inflation squeeze for households.
The British Retail Consortium (BRC) said on Wednesday that average prices among its members in early June were 3.1% higher than a year earlier, the biggest jump since September 2008 and speeding from May's 2.8% rise.
The BRC's measure of inflation covers a narrower range of goods than Britain's official consumer prices index, which showed inflation hit a 40-year high of 9.1% in May.
Food prices on the BRC's measure were up 5.6% on the year in June compared with a 4.3% rise in May, the largest food price rise since June 2011. Non-food prices rose by 1.9%, a touch slower than in May but close to record highs.
"Retailers are working to find more ways to protect their customers from the worst effects of inflation, but if costs continue to spiral, government may need to find ways to help retail businesses support their customers," BRC chief executive Helen Dickinson said.
Full coverage: REUTERS
BOJ's Kuroda Vows To Keep Easy Policy As Japan Less Affected By Global Inflation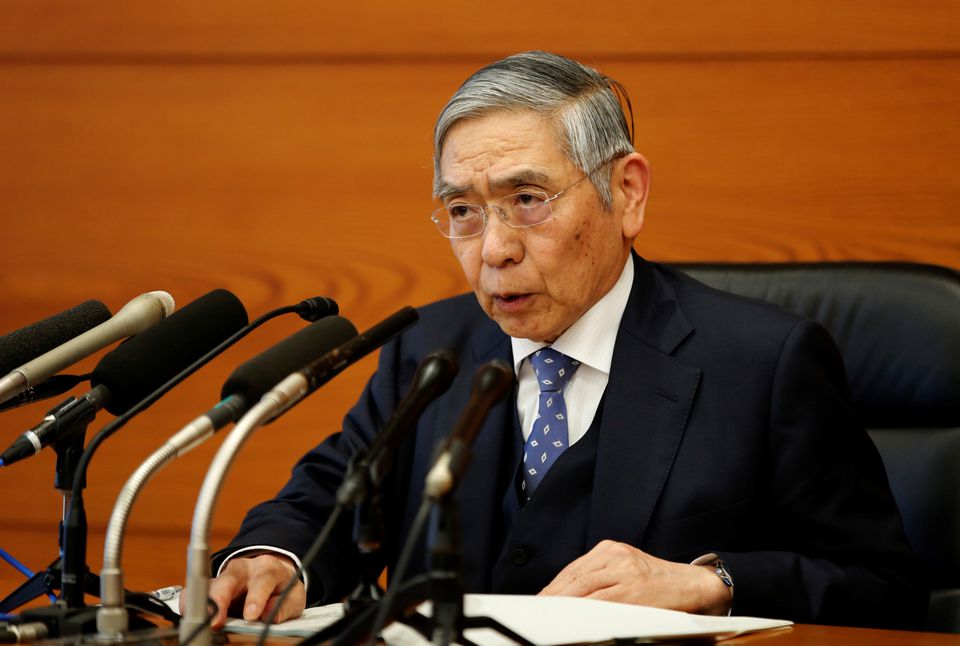 The Bank of Japan will maintain its ultra-loose monetary policy as the economy has not been affected much by the global inflationary trend, Governor Haruhiko Kuroda said, stressing the country's 15-year experience with deflation is keeping wage growth subdued.
Japan's core consumer inflation hit 2.1% for two straight months in May, but the increase was due almost entirely to soaring energy prices, Kuroda was quoted as saying in a video recording of a seminar released on Wednesday.
While core consumer inflation may stay around 2% for about a year, it is likely to slow to around 1% in the next fiscal year beginning in April 2023, he said.
"Unlike other economies, the Japanese economy has not been much affected by the global inflationary trend, so monetary policy will continue to be accommodative," he said, according to the recording released by the Bank for International Settlements (BIS).
In the aftermath of Japan's 15-year deflation that lasted through 2013, the country's firms have become "very cautious" in raising prices and wages, Kuroda said in the seminar held in Basel on Sunday.
"The economy recovered and companies recorded high profits. The labour market became quite tight. But wages didn't increase much and prices didn't increase much," he said.
Full coverage: REUTERS
WORLDWIDE: HEADLINES
Asian Stocks Lose Bounce From Shorter China Quarantine, Slip On Inflation Fears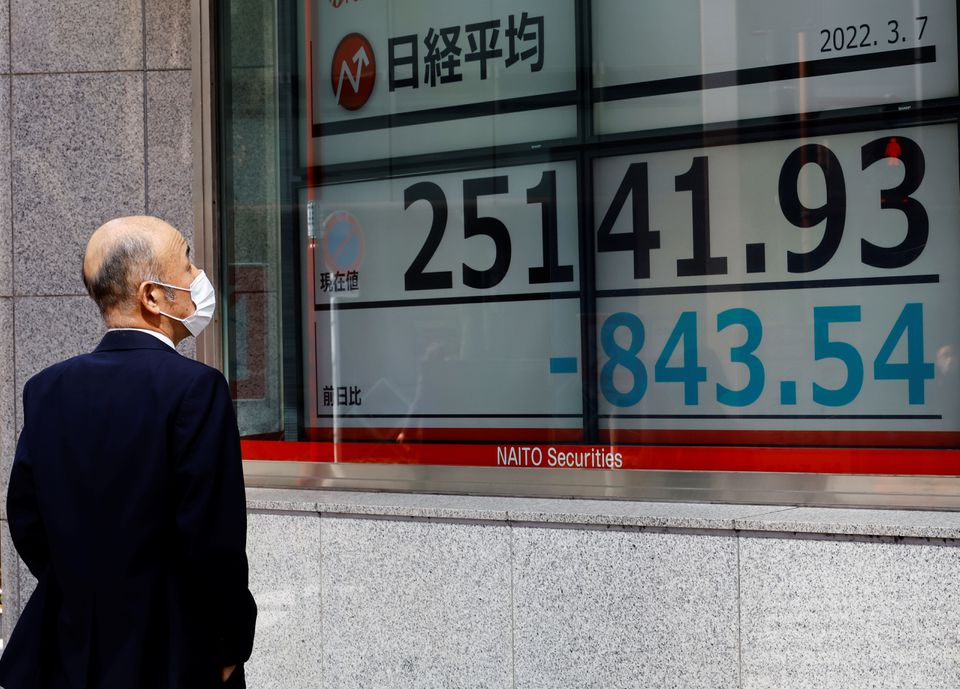 Stocks fell across Asia on Wednesday morning, extending overnight losses on Wall Street amid concerns over recession, inflation and high oil prices, which also boosted the safe-haven dollar.
Japan's Nikkei index fell 1.01% in early trading, while MSCI's broadest index of Asia-Pacific shares outside Japan (.MIAPJ0000PUS) fell 1.1%, dragged lower by Australian shares (.AXJO), off 1.29%, and Korea's KOSPI (.KS11), down 1.57%.
Asian shares had ended the previous session on a positive trajectory after China announced an easing of its quarantine requirements for inbound passengers, in what some observes saw as the biggest relaxation so far of its "zero COVID" strategy.
But the impact was petering out on Wednesday.
"Inevitably, markets tend to overreact to these sorts of news," said Carlos Casanova, senior economist at UBP in Hong Kong. "In order for that to be sustainable, we really want to see these measures materialise into actual reopening."
Chinese blue chips (.CSI300) which hit a four week high the day before, lost 0.6% while the Hong Kong benchmark (.HSI) fell 1.3%.
Full coverage: REUTERS
Dollar Falters As U.S. Yields Retreat Amid Recession Risks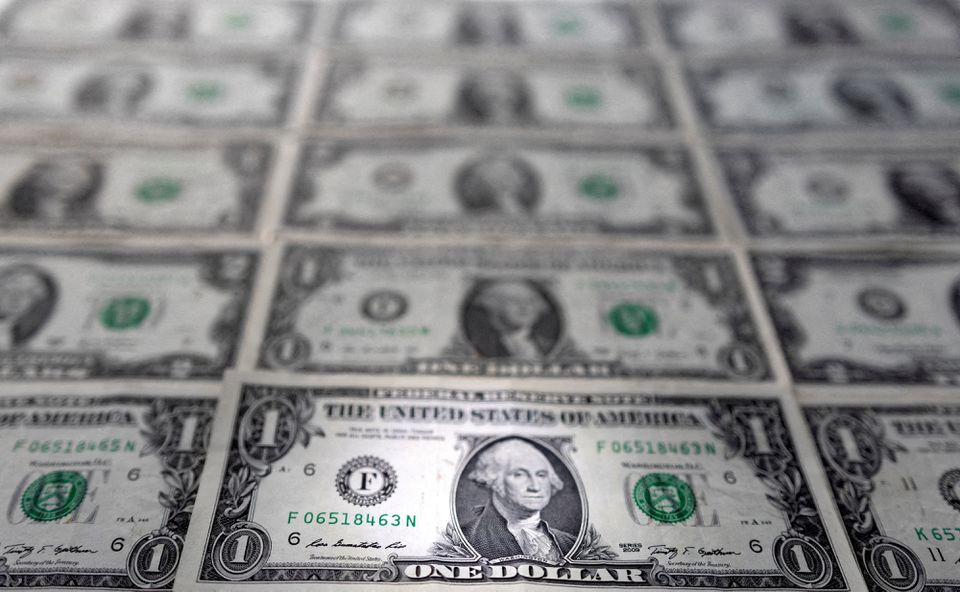 The dollar slipped against most major peers on Wednesday as a decline in U.S. yields took some of the sheen off the currency, with investors mulling the risk of a recession from aggressive Federal Reserve rate hikes.
The dollar index, which measures the greenback against six counterparts, eased 0.08% to 104.39, giving back some of its 0.53% rally overnight, spurred mainly by weakness in the euro.
Treasury 10-year yields slid more than 1 basis point in Tokyo, trading to around 3.17% as Asian equities followed Wall Street lower. U.S. shares fell after a steep drop in U.S. consumer confidence stoked worries about a slowdown as the Fed rushes to get inflation in check.
The euro rose 0.11% to $1.05315 after dipping to $1.05025 on Tuesday, after European Central Bank (ECB) chief Christine Lagarde offered no fresh insight on the path for European interest rates at the ECB's annual forum.
The ECB is widely expected to follow its global peers by raising interest rates in July for the first time in a decade to try to cool soaring inflation, though economists are divided on the magnitude of any hike.
Lagarde and Fed Chair Jerome Powell will speak on a panel at the forum later on Wednesday.
Full coverage: REUTERS
Oil Prices Take Breather After Three-Day Rally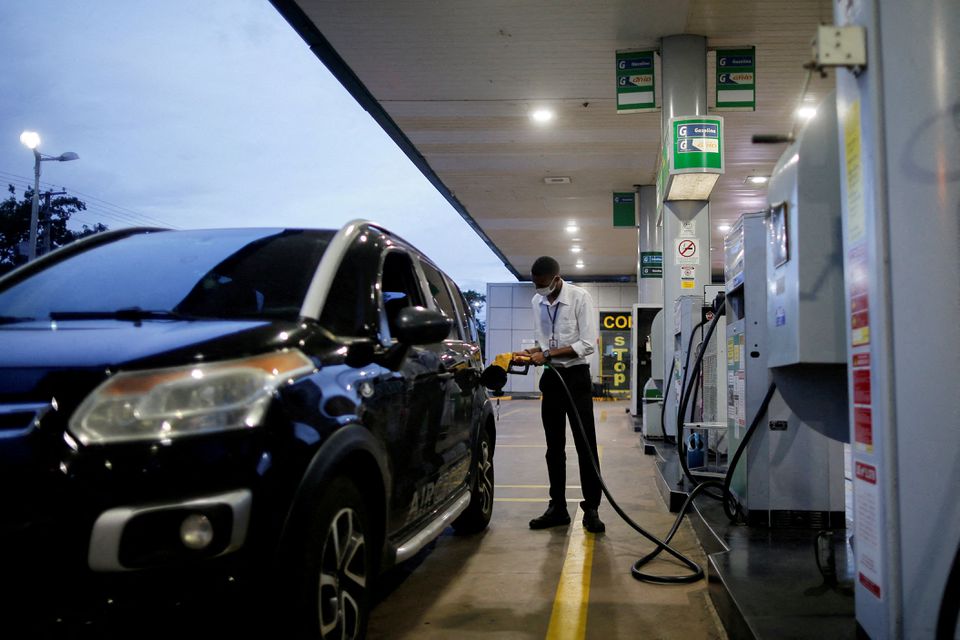 Oil prices fell on Wednesday after rising in the previous three sessions but losses were limited on the view that global supply tightness will continue as there is limited room for major producers such as Saudi Arabia to boost production.
U.S. West Texas Intermediate (WTI) crude futures slid 44 cents, or 0.4%, to $111.32 a barrel at 0150 GMT, giving up earlier gains.
Brent crude futures for August dropped 61 cents, or 0.5%, to $117.37 a barrel, also reversing an earlier gain. The August contract will expire on Thursday and the more-active September contract was at $113.14, down 66 cents, or 0.6%.
Both Brent and WTI rose more than 2% on Tuesday as concerns over tight global supply outweighed fears of that demand may slow in a potential future recession. The agreement by the Group of Seven economic powers to explore ways to cap the price of Russian oil also underpinned the market sentiment.
"Investors made position adjustments, but remained bullish on expectations that Saudi Arabia and the United Arab Emirates would not be able to raise output significantly to meet recovering demand, driven by a pick-up in jet fuels," said Hiroyuki Kikukawa, general manager of research at Nissan Securities.
"Oil prices will likely stay above $110 a barrel, also on worries of potential supply disruptions due to hurricanes as the United States enters the summer," he said.
Full coverage: REUTERS