WORLDWIDE: HEADLINES
UK To Enter Recession This Year, Think-tank NIESR Forecasts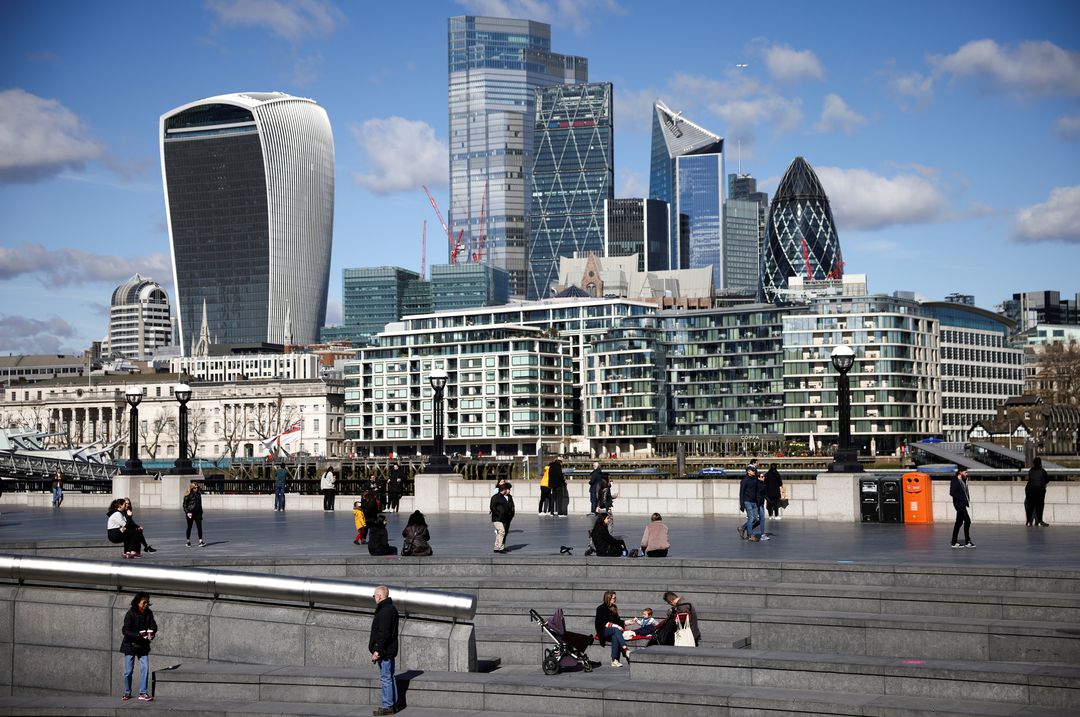 Britain is on course to enter a technical recession in the second half of this year and faces a big hit to living standards from surging prices, an economic think-tank said on Wednesday.
The National Institute of Economic and Social Research (NIESR) forecast gross domestic product will fall by 0.2% in the third quarter and 0.4% in the last three months of the year.
That would mark two consecutive quarters of contraction, a commonly used definition of recession.
"Times are difficult for the UK economy," said NIESR's deputy director for macroeconomics, Stephen Millard, a former Bank of England economist.
NIESR said the downturn would not count as a recession on its preferred definition – similar to that used by the United States' National Bureau of Economic Research – which requires a more sustained contraction.
Last week the Bank of England forecast Britain's economy would shrink by up to 1% in the final quarter of this year and also contract over 2023 as a whole – but not that it would shrink for two consecutive quarters.
NIESR estimates Russia's invasion of Ukraine will knock 1.1% or $1.5 trillion off world economic output this year – roughly the equivalent of an economy the size of Australia's.
Full coverage: REUTERS
Malaysia's Economy Likely Picked Up Pace In Q1, China Slowdown A Worry 
Malaysia's economic growth likely gathered pace in the last quarter, driven by stronger demand following a relaxation of COVID-19 measures, but a prolonged slowdown in China could have significant knock-on effects, a Reuters poll found.
Southeast Asia's third-largest economy is predicted to have expanded 4.0% in the January-March quarter compared with the same three-month period a year earlier, according to the median forecast of 18 economists, faster than the 3.6% increase in the preceding quarter.
Forecasts for annual gross domestic product (GDP) growth, due to be released on May 13, ranged from 2.0% to 5.7%.
"Malaysia's growth improvement in 1Q22 was likely underpinned by stronger domestic demand driven by private consumption and services activities," said Chua Han Teng, economist at DBS.
"Relaxed virus containment measures helped by high vaccinations despite the Omicron wave translated to an uptick in services activity."
That, along with an improved export-led acceleration in manufacturing in March, suggests foreign trade remains a growth engine for a country rich in natural resources such as oil, natural gas, timber, palm oil and cocoa.
Demand for Malaysian palm oil is set to rise after top producer Indonesia temporarily banned shipments last month in a bid to tame soaring domestic cooking oil prices.
Full coverage: REUTERS
WORLDWIDE: FINANCE/BUSINESS
Asian Shares Inch Up From Near Two-year Lows Ahead Of U.S. Inflation Data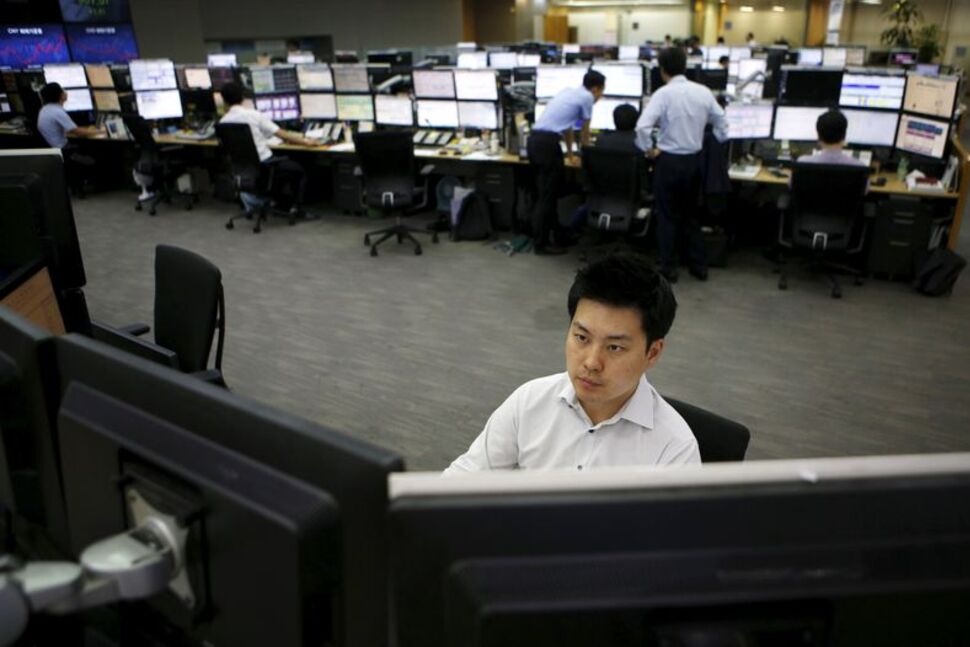 Asian shares edged higher on Wednesday from close to two-year lows hit in the previous session and the dollar held steady, ahead of keenly awaited U.S. inflation data that will offer a guide to how aggressively the U.S. Fed will raise rates.
MSCI's broadest index of Asia-Pacific shares outside Japan (.MIAPJ0000PUS) rose 0.45%, trading marginally above its lowest level since July 2020 touched the day before. Japan's Nikkei (.N225) gained 0.3%.
Chinese blue chips (.CSI300) led the gains, rising 1.5% after producer prices in the world's second largest economy rose at the slowest pace in a year in April, leaving room for more stimulus to shore up an economy facing pressure from COVID-19 restrictions.
Strict curbs to combat the coronavirus have weighed on China's economy. As of Tuesday, 41 Chinese cities are currently implementing full or partial lockdowns or some kind of district-based control measures, estimates by Nomura analysts showed.
They estimated around 289.8 million people are currently affected by these lockdown measures in regions that account for around 33.8 trillion yuan ($5.02 trillion) of China's total GDP, down moderately from last week's 327.9 million people and 35.4 trillion yuan.
But the main scheduled event for the day is the U.S. inflation data, due at 12.30 GMT, which will give an indication of whether the U.S. Federal Reserve will raise rates even more aggressively to combat inflation.
Full coverage: REUTERS
Dollar Hovers Near Two-decade High Before Inflation Gauge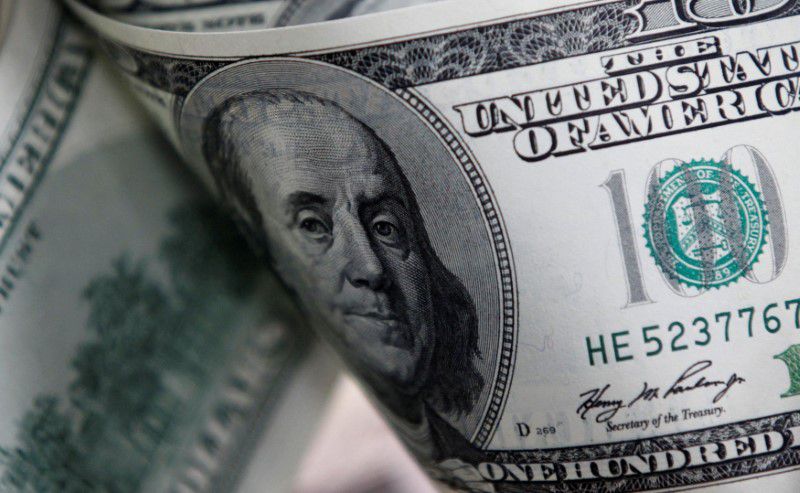 The dollar hovered near a two-decade high against major peers on Wednesday, ahead of a key reading on inflation that should provide clues on how aggressive the Federal Reserve will be in tightening monetary policy.
The dollar index, which measures the currency versus six rivals, was around flat at 103.92, not far from the high of 104.49 reached at the start of the week for the first time since December 2002.
The euro languished at 1.05305, continuing to trade mostly sideways since plumbing a more than five-year low at 1.04695 at the end of last month.
The yen continued to get some respite from a pause in the recent relentless rise in benchmark U.S. Treasury yields, trading little changed at 130.40 per dollar, after dipping to a more than two-decade low of 131.35 on Monday.
Investors will be closely watching the April U.S. consumer price index reading later on Wednesday for any signs inflation may be starting to cool, with expectations calling for a 8.1% annual increase compared with an 8.5% rise recorded in March.
After the Fed raised its benchmark overnight interest rate by 50 basis points last week, the largest hike in 22 years, investors have been attempting to assess how aggressive the central bank will be.
Full coverage: REUTERS
Oil Turns Higher On Looming EU Ban On Russian Oil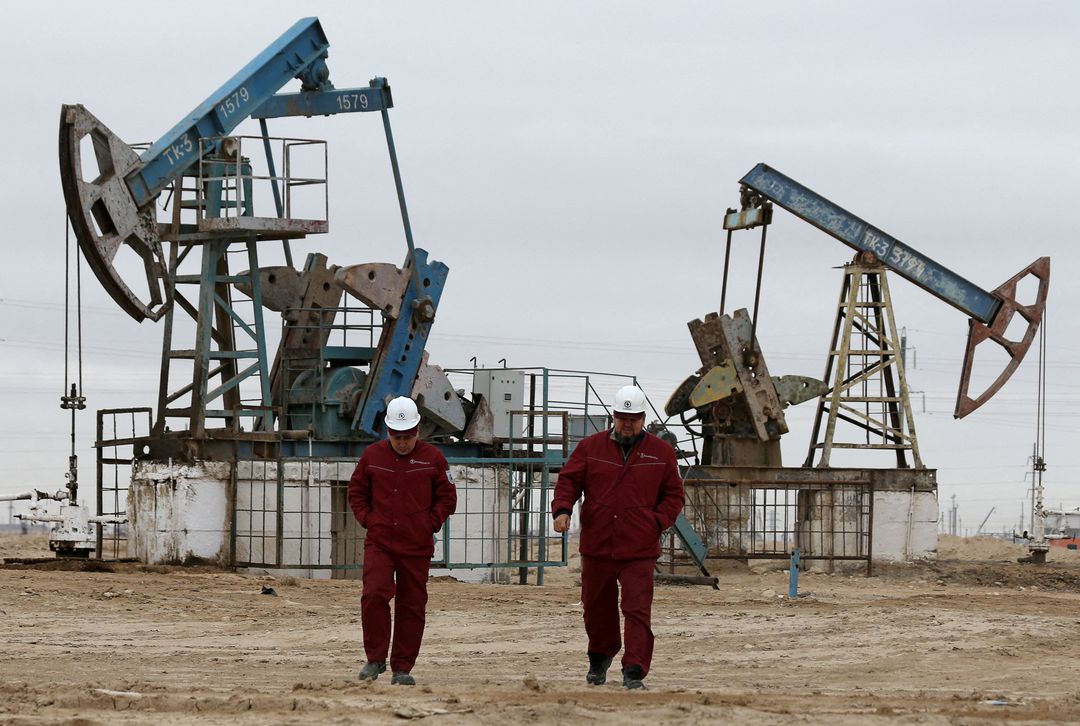 Oil rose on Wednesday, following a 9% drop over the previous two sessions, on supply concerns as the European Union worked on gaining support for a ban on Russian oil and major producers warned they may struggle to fill the gap when demand improves.
Brent crude rose $1.42, or 1.4%, to $103.88 a barrel at 0232 GMT, while U.S. West Texas Intermediate crude climbed $1.23, or 1.2%, to $100.99 a barrel. Both contracts fell more than $1 in early trade.
Oil prices have slumped with commodities and share markets this week, on worries about the hit to economic activity from prolonged COVID curbs in China and sharp interest rate hikes in the United States.
However the supply side still faces challenges.
The EU has proposed to impose an embargo on Russian oil, but a vote, which needs unanimous support, has been delayed as Hungary has dug in its heels in opposition and other European nations have voiced concerns that their economies could suffer.
Full coverage: REUTERS