Japan's Factory Output Plunges With Weak Start To Q2
Japan is experiencing a surprising and unexpected weak start in factory output in the second quarter of 2023, marking a decline for the first time in 3 months in April, amidst a global showdown.
Nvidia Breaches The Trillion Mark
Nvidia Corp (NVDA.O) has done it again! On Tuesday, the renowned chipmaker was sporting $1 trillion market value, tripling the stocks value in the past 8 months, making it one the biggest winners of the AI boom.
Cathie Wood Claims That Software Stocks Are Next
CEO and founder of Ark Investment Management LLC, Cathie Wood claims that software providers will be next in line to ride the AI boom that is currently fronted by Nvidia Corp.
Today's News
A new debt-limit deal was struck by President Joe Biden and House Speaker Kevin McCarthy, clearing the crucial early hurdle before a catastrophic US default which was due on June 1, 2023. The House Rules committee, which controls floor debate, voted 7-6 to advance the bill. All Democrats on the committee voted against advancing the deal.
Yen Stays Ahead Of Dollar
Turbulent currency markets with the dollar hitting a 10-week high and a 6-month top against the yen has retreated after Japanese officials giving a nudge to the yen.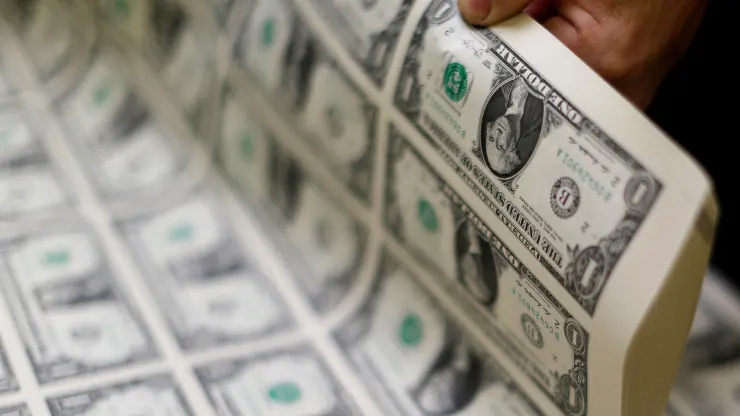 Japan is closely monitoring the currency market and will respond accordingly, claimed the country's top currency diplomat after financial authorities rallied in response to a weakening yen, the softest in six months as opposed to the dollar.
First Fall In 3 Months For UK Business Confidence
UK business confidence fell for the first time in three months as unexpected inflation figures weighed on firms' sentiment about the economy, as indicated by a survey by Lloyds Banking Group Plc.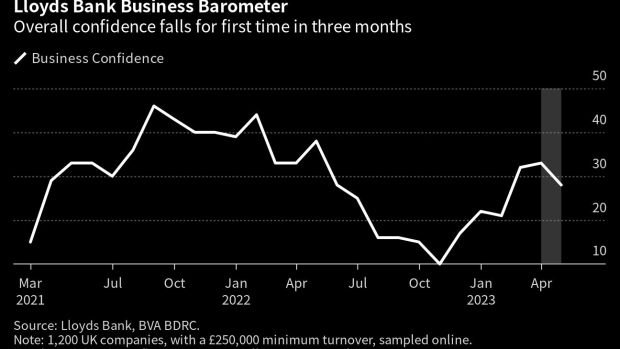 Lloyds Bank's Business Barometer showed that business confidence fell by 5 points in May from the previous month to 28% as the net balance of companies are expected to raise prices in the next year dipped 1 point to 56%, well above the pre-pandemic average.
Oil On The Rise After Steep Losses Prior To Debt Ceiling Deal
Oil prices edged up after market plunge in the previous session as a result of the awaited vote on a bipartisan deal to lift the $31.4 trillion U.S. debt ceiling.
Since its 4% fall on Tuesday, brent crude futures for August delivery rose by 11 cents to $73.82 a barrel by 0013 GMT, while U.S. West Texas Intermediate crude (WTI) gained 8 cents to $69.54 a barrel. Both fell more than 4% on Tuesday.