WORLDWIDE: HEADLINES


Wall Street closes lower on weak telecom stocks despite strong retail earnings
U.S. stocks ended down on Tuesday, slumping on a sharp decline in telecom stocks and weak housing starts data that overshadowed better-than-expected earnings from Walmart and Home Depot.
AT&T Inc (T.N) shed 5.8%, among the biggest percentage decliners in the benchmark S&P 500. It extended declines from Monday, when the telecoms firm said it would cut its dividend payout ratio as a result of its $43 billion media asset deal with Discovery Inc (DISCA.O).
T-Mobile (TMUS.O) and Verizon Communications (VZ.N) also dropped 3.71% and 1.31%.
Eight of 11 major S&P sectors ended the session in the red, with Energy (.SPNY) and Industrials (.SPLRCI) having largest percentage decline, according to Refinitiv data. Utilities were basically flat.
The three main indexes opened higher after Walmart, the world's biggest retailer (WMT.N), raised its full-year earnings forecast and Home Depot (HD.N) reported quarterly same-store sales above estimates.
"Those are both emblematic of strength in the corporate sector and also of the consumer. I mean, you can't have Walmart and Home Depot have blowout earnings without the consumer really stepping up spending stimulus checks, adopting ecommerce, as well as getting back into stores", said Ross Mayfield, investment strategist at Baird in Louisville, Kentucky. "And a lot of the bull thesis for the market right now is still built on a really strong reopening of the economy."
Despite its strong results, Home Depot's shares went down 1.02%, under pressure due to the lack of a solid outlook and the housing data.
Latest data showed U.S. homebuilding fell more than expected in April, likely pulled down by soaring prices for lumber and other materials.
Minutes from the Fed's April policy meeting will be parsed on Wednesday for the central bank's view of the economy.
Full coverage: REUTERS


U.S. trade chief Tai urges Canada, Mexico to enforce new North American trade deal
U.S. Trade Representative Katherine Tai on Tuesday urged her Mexican and Canadian counterparts to work together to "implement, enforce and fulfill the terms" of the U.S.-Mexico-Canada Agreement to maintain political support for the new trade deal.
Tai, in remarks delivered to the first minister-level meeting to review the USMCA's implementation, said the three countries must take action to make it succeed.
"For this agreement to be durable, it must serve the needs of everyday people – not just in the United States, but in Mexico and Canada as well. That will only happen if we deliver on our promises," Tai said.
Tai met virtually with Mexican Economy Minister Tatiana Clouthier and Canadian Trade Minister Mary Ng as part of the USMCA Free Trade Commission, the deal's governing body that regulates some $1.5 trillion in annual North American trade.
The USMCA in July 2020 replaced the 1994 North American Free Trade Agreement, adding new chapters on environmental, labor and digital commerce standards and considerably tighter regional automotive content rules.
Tai has made enforcement of USMCA and other trade deals an initial centerpiece of the Biden Administration's still-developing trade strategy. She helped negotiate stronger labor rights enforcement provisions in USMCA in 2019 as the top Democratic trade lawyer for U.S. House Ways and Means Committee — provisions that helped win broad bipartisan support.
She said USMCA was "only a step" toward a trade policy focused on workers, instead of the traditional goals of liberalizing trade and maximizing efficiency through far-flung global supply chains.
Full coverage: REUTERS


WORLDWIDE: FINANCE / MARKETS


Dollar left wounded, Fed minutes and inflation in focus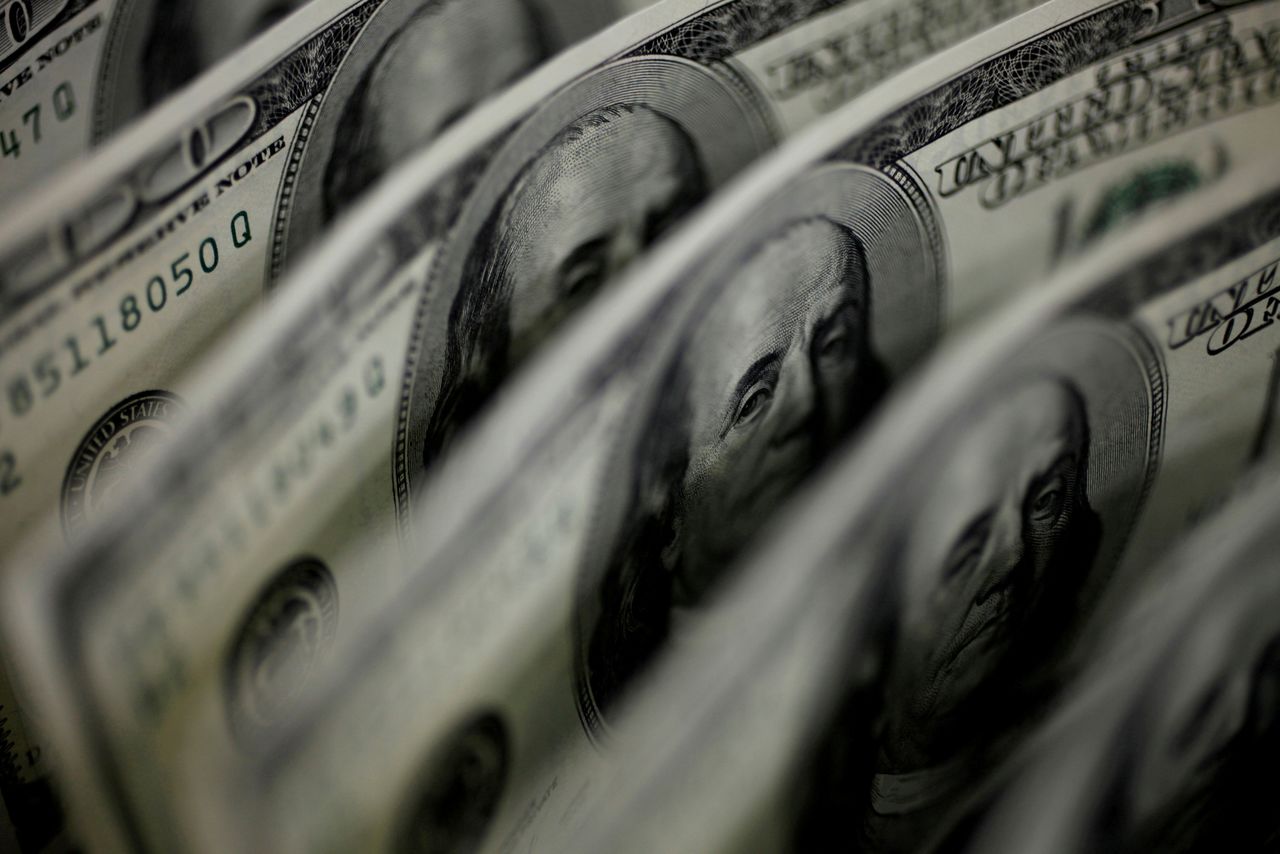 The U.S. dollar teetered near a six-year low against its Canadian counterpart and nursed losses against European currencies as expectations that U.S. interest rates will remain low undermined the greenback.
The minutes from the U.S. Federal Reserve's most recent meeting due later on Wednesday are expected to confirm that policymakers think a rate hike is still in the distance.
Investors will also be scrutinizing consumer price data in Britain and Canada later in the trading day to determine how quickly major economies will be forced to rein in their accommodative monetary policy, which holds the key to the dollar's trend in the medium term.
"I'm most concerned about the relative strength of inflation," said Masafumi Yamamoto, chief currency strategist at Mizuho Securities in Tokyo.
"The recent release of U.S. consumer prices printed quite high. If Britain and Canada remain below that level, it suggests the pace of normalization in the United States will be faster. Dollar selling may not last much longer."
Against the Canadian dollar, the greenback traded at C$1.2069, close to its weakest since May 2015.
The British pound bought $1.4188, which was near its strongest level since late February.
The euro was steady at $1.2223.
The dollar was little changed at 108.90 yen and 0.8976 Swiss franc.
Data last week showing U.S. consumer prices rose 4.2% in April from a year earlier was the fastest increase in more than a decade, which stunned investors.
Full coverage: REUTERS


Stocks fall with tech shares; dollar touches lowest since late February
Wall Street stocks fell on Tuesday, with technology shares turning lower in late New York trading, while the U.S. dollar touched its lowest level since late February.
The Nasdaq also reversed course to end the day lower, while the Dow and S&P 500 added to declines late in the session. The S&P 500 technology index was the biggest drag on the benchmark S&P 500.
Investors were anxious ahead of Wednesday's release of minutes from the Federal Reserve's April policy meeting. Rising inflationary pressure in the United States has been increasing investor speculation the Fed could possibly raise interest rates sooner than anticipated.
While few market-watchers expect big surprises from the minutes, "the market is bracing for a transition," said Quincy Krosby, chief market strategist at Prudential Financial in Newark, New Jersey. "So there's a little bit of de-risking going on."
Fed Vice-Chair Richard Clarida on Monday pointed to the weak April jobs report as proof of lingering weakness in the economy.
Telecommunications shares lost ground, while retailers mostly gained. Walmart Inc, the world's biggest retailer, raised its full-year earnings forecast. AT&T Inc added to declines from Monday, when it said it would cut its dividend payout ratio.
Concern over the Israel-Palestinian conflict added to investor unease, Krosby said.
World powers including the United States urged a truce in the conflict as Israel bombarded Gaza with air strikes and Palestinian militants resumed cross-border rocket fire on Tuesday.
On Wall Street, the Dow Jones Industrial Average fell 267.13 points, or 0.78%, to 34,060.66, the S&P 500 lost 35.46 points, or 0.85%, to 4,127.83 and the Nasdaq Composite dropped 75.41 points, or 0.56%, to 13,303.64.
The pan-European STOXX 600 index rose 0.17% and MSCI's gauge of stocks across the globe gained 0.04%.
Full coverage: REUTERS


Oil settles lower on reports of potential Iran nuclear deal
Oil settled lower on Tuesday, tumbling from a two-month high after media reports said the United States and Iran have made progress on reviving a deal restricting the OPEC country's nuclear weapons development, which would boost crude supply.
Prices plunged on the reports that Russian ambassador to the United Nations Mikhail Ulyanov said significant progress had been made, but losses stopped after he said on Twitter that negotiators need more time to finalize an agreement.
After falling more than $2 a barrel, Brent crude settled down 75 cents, or 1.1%, at $68.71 a barrel by 1:19 p.m. EDT (1719 GMT). U.S. West Texas Intermediate (WTI) crude settled down 78 cents, or 1.2%, to $65.49.
If the United States lifts sanctions on Iran, the country could boost oil shipments, adding to global supply.
"That could put a significant amount of crude oil on the market, which is why we are steadily drifting lower now," said Bob Yawger, director of energy futures at Mizuho.
During the session, global benchmark Brent oil hit $70 a barrel for the first time since March, lifted by expectations of demand recovery.
Britain further eased coronavirus restrictions on Monday and Europe is starting to reopen cities and beaches. New cases in the United States fell further and New York lifted the mask requirement for vaccinated people.
"The crude demand recovery story during the second half of the year still supports much higher oil prices by the end of the year, with this Iran news possibly shaving a couple of dollars off most analysts' end-of-year targets," said Edward Moya, senior market analyst at futures brokerage OANDA.
European and U.S. progress in the battle against the pandemic contrasts with the situation in Asia, which is limiting oil's rally.
Full coverage: REUTERS