Doo Prime's participation in the Wiki Finance Expo HCMC Spring 2020 Was A Success and we would like to thank you for providing us this opportunity to meet up with over 3,000 global audiences at the grand festival of Forex and investment.
Doo Prime would like to take this opportunity to thank all attendees and announce that the exhibition was highly successful.
Over the weekend, on the 23rd February of 2020 at the Windsor Plaza Hotel in Ho Chi Minh City, Vietnam, Doo Prime send out our sales and accounting managers to represent and participate in the annual Wiki Finance Expo.
At the venue, about 3,000 global guests attended, including several top Forex brokers, financial experts as well as individuals and companies' representative from the related industry.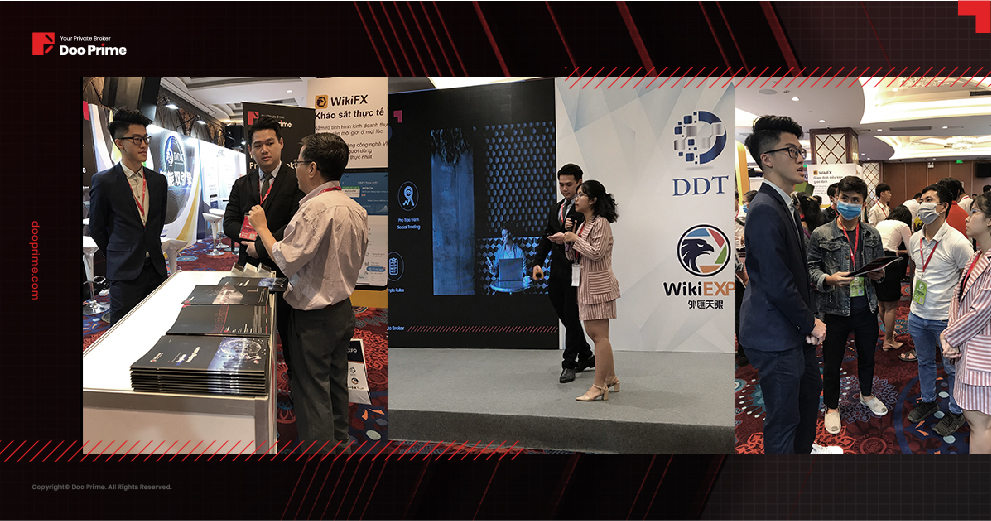 Doo Prime team at the Wiki Financial EXPO HCMC Spring 2020
The exhibition started at 9 AM Indochina/Vietnam time with the opening ceremony followed by the product introduction. The highlights of the exhibition include getting Forex industry dynamics from 30+ exhibitors, learning successful trading experience from multiple Forex gurus alongside winning over 15+ prizes including HUAWEI Mate Pro30 through the lucky draw.
Doo Prime as one of the sponsors has been given the absolute privilege to offer a speech. On behalf of Doo Prime, Denson Tay, our senior account manager in the Kuala Lumpur retail department took pride in delivering the speech which has successfully captured the audience interest in us.
Additionally, with suitable and efficient exposure, Doo Prime has gained, it has lead us to satisfying responses whereby the audiences' interest was captured, bringing them to our booth. The audiences were then able to find out and understand all the essential knowledge about Doo Prime and Forex trading through the consulting provided by our representatives of various departments and positions; senior sales managers from both the retail and institution department alongside senior account and sales manager from the retail department.
Once again, Doo Prime appreciate and thank Wiki Finance EXPO on the success and opportunity provided and we look forward to participating again!
If you would like to sign up or understand more about Doo Prime, kindly visit www.dooprime.com for more information.