WORLDWIDE: HEADLINES


With Biden spending plan blocked, economists lower 2022 growth forecasts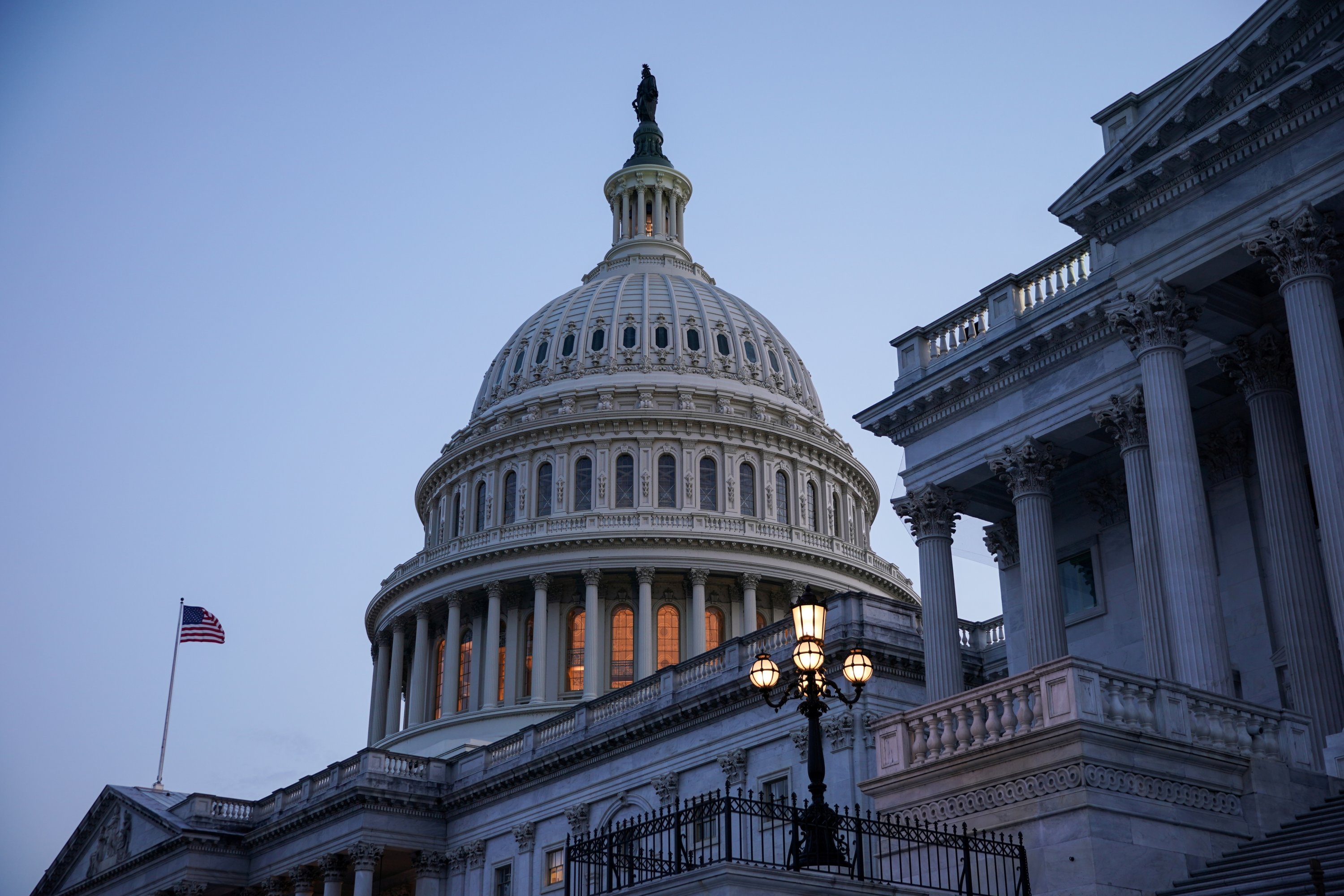 Some economists expect the U.S. economy to grow more slowly next year after a key Democratic lawmaker dealt a seemingly fatal blow to President Joe Biden's $1.75 trillion spending plan, further clouding an outlook that was facing heightened risk from the rapid spread of the Omicron variant of COVID-19.
Goldman Sachs lowered its GDP growth forecast for 2022 as did Mark Zandi, chief economist for Moody's Analytics, after U.S. Senator Joe Manchin said on Sunday he could not support Biden's ambitious "Build Back Better" proposal, which would expand the social safety net and tackle climate change.
"If BBB doesn't become law, the economic recovery will be vulnerable to stalling out if we suffer another serious wave of the pandemic; an increasingly likely scenario with Omicron spreading rapidly," Zandi wrote on Twitter on Monday, adding that he expects real GDP growth to be lower by half a percentage point in 2022 if the proposed legislation doesn't become law.
Democrats are absorbing the legislative setback as the Biden administration faces criticism from health experts amid a surge in COVID-19 infections.
One shift that economists say could slow growth is the reduction of an enhanced tax credit that sent families monthly payments of up to $300 per child but which is set to expire on Dec. 31. Lawmakers could pass a modified version of Biden's spending bill next year or decide to extend the credit retroactively, although negotiations could take weeks, Goldman Sachs researchers wrote in a note to clients.
U.S. economic output was expected to slow in the early part of next year from the brisk pace seen at the end of 2021 even before Omicron emerged as a threat to global growth and Biden's spending plan was derailed.
Full coverage: REUTERS


China expected to extend regulatory crackdowns into 2022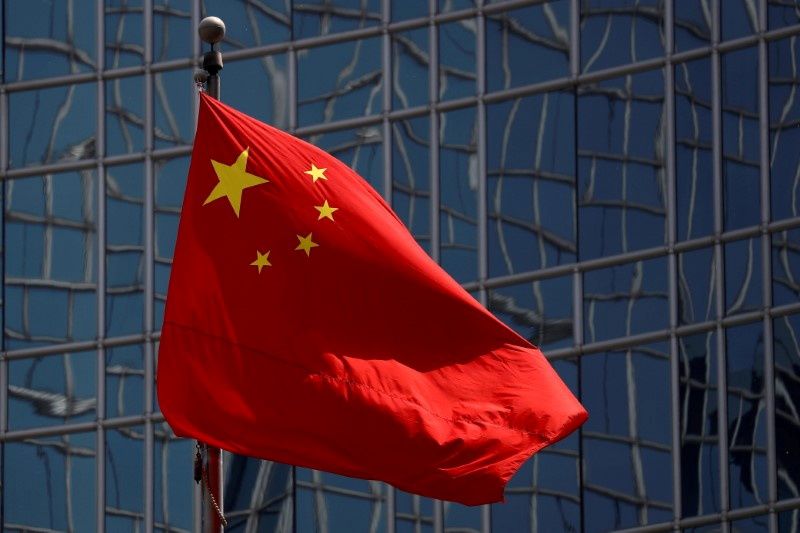 After China's year of unprecedented crackdowns, roiling markets and halting deals, bankers and lawyers expect tighter scrutiny to continue in 2022 but say clearer rules will give investors some certainty about the regulatory environment.
Over the past year, Beijing has clamped down on antitrust violations, banned private tuition groups, reined in property developers' debt binge, and made some offshore listings close to impossible.
Analysts expect those actions to extend into the new year with particular focus on data protection and deals that present national security risks while authorities also seek to step up control on private enterprise.
"Investors have been forced to consider a series of new regulatory risks over the last year, and those fears are not going to disappear any time soon," said Logan Wright, director of China markets research at Rhodium Group.
"We've also seen some bureaucratic institutions successfully expanding their purviews in recent months, which broadens the range of potential regulatory concerns for investors next year," he said.
China in November elevated the status of the antitrust unit of the State Administration for Market Regulation to the deputy-ministerial-level, a bureaucratic promotion that gives it more access to resources for probing deals.
Full coverage: REUTERS


WORLDWIDE: FINANCE/MARKETS


Asian shares claw back some Omicron losses but risks loom large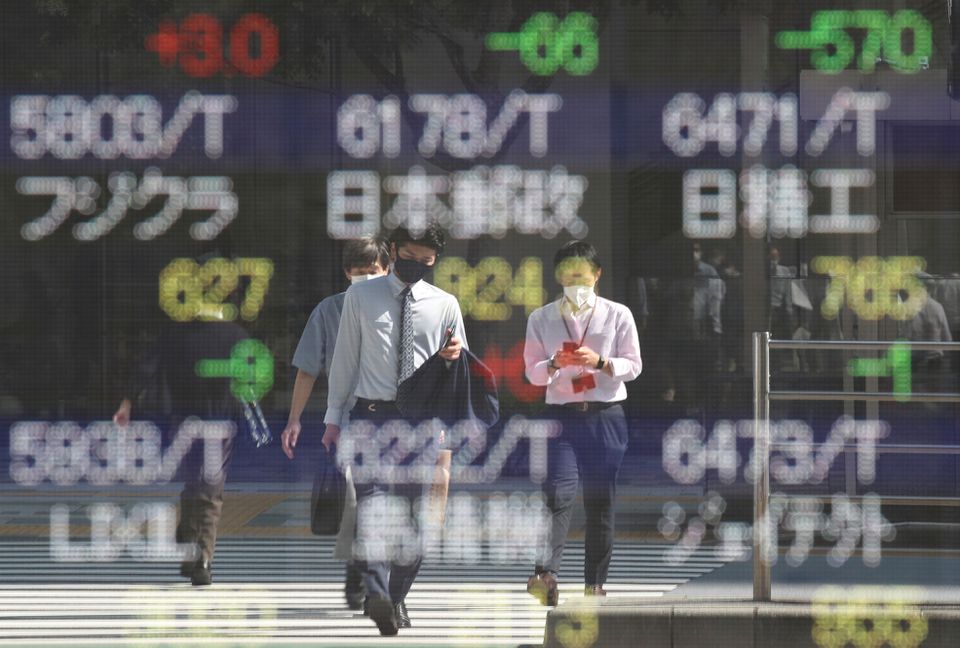 Asian stocks rose on Tuesday, shrugging off a bruising Wall Street session, as Chinese markets cheered Beijing's push to help troubled property firms, although surging cases of the Omicron coronavirus variant persist as a worry for investors.
U.S. stock indexes retreated more than 1% as positive COVID-19 case counts rose and President Joe Biden's social spending and climate bill hit a significant setback.
The negative mood brightened somewhat in early Asian hours with U.S. stock futures up and some assets battered in Monday's selling finding buyers, although volumes were thin heading into end-of-year holidays.
MSCI's broadest index of Asia-Pacific shares outside Japan (.MIAPJ0000PUS) was up 0.4%. Japan's Nikkei (.N225) rose 1.79% as investors bought into Monday's heavy selloff while Australian stocks (.AXJO) were up 0.47%.
While the global shares rout appeared to pause, investors are still concerned about Omicron risks.
In China, the blue-chip CSI300 index (.CSI300) was 0.37% higher while the Shanghai Composite Index (.SSEC) rose 0.46%, with real estate developers leading gains.
The moves higher come as China reportedly urged large private and state-owned property companies to acquire real estate projects from troubled developers to reduce risks that mounting debt piles will destabilise the economy.
Hong Kong's Hang Seng index (.HIS) opened up 0.56%.
On Monday, the Dow Jones Industrial Average (.DJI) fell 1.23%, the S&P 500 <.SPX lost> 1.14% and the Nasdaq Composite (.IXIC) dropped 1.24%.
Full coverage: REUTERS


Dollar on back foot as Treasury yields soften, Omicron keeps markets on edge
The dollar hovered below recent highs on Tuesday having lost ground overnight after a blow to Democratic spending plans in Washington, but worries about the Omicron coronavirus variant kept risk currencies in check.
The dollar index, which measures the currency against six major peers, was last at 96.513, having lost ground on both the euro and the yen.
The greenback briefly approached 16-month highs at 96.914 last week, after the U.S. Federal Reserve opened the door to as many as three interest rate increases in 2022, and then found support as worries about the Omicron strain caused investors to seek safety.
However, it pulled back on Monday, finishing the session down 0.12% after U.S. Senator Joe Manchin, a moderate Democrat who is key to President Joe Biden's hopes of passing a $1.75 trillion domestic investment bill – known as Build Back Better – said on Sunday he would not support the package.
"The dollar pulled back on the breakdown of Build Back Better. Less stimulus, weaker growth, and rates dropping at the short-end was enough to push the dollar slightly lower," said Kyle Rodda, an analyst at IG markets.
Two-year U.S. Treasury yields on Monday touched 0.5870%, their lowest since Dec. 3, also causing the yield curve to steepen.
The pound was on the back foot at $1.3204 after British Prime Minister Boris Johnson said on Monday he would tighten coronavirus curbs to slow the spread of the Omicron variant if needed.
Omicron infections, which are multiplying rapidly across Europe and the United States, and doubling every two or three days in London and elsewhere, caused a sharp sell-off in share markets on Monday as well as oil.
Full coverage: REUTERS


Oil prices edge higher but investor worries on Omicron spread remain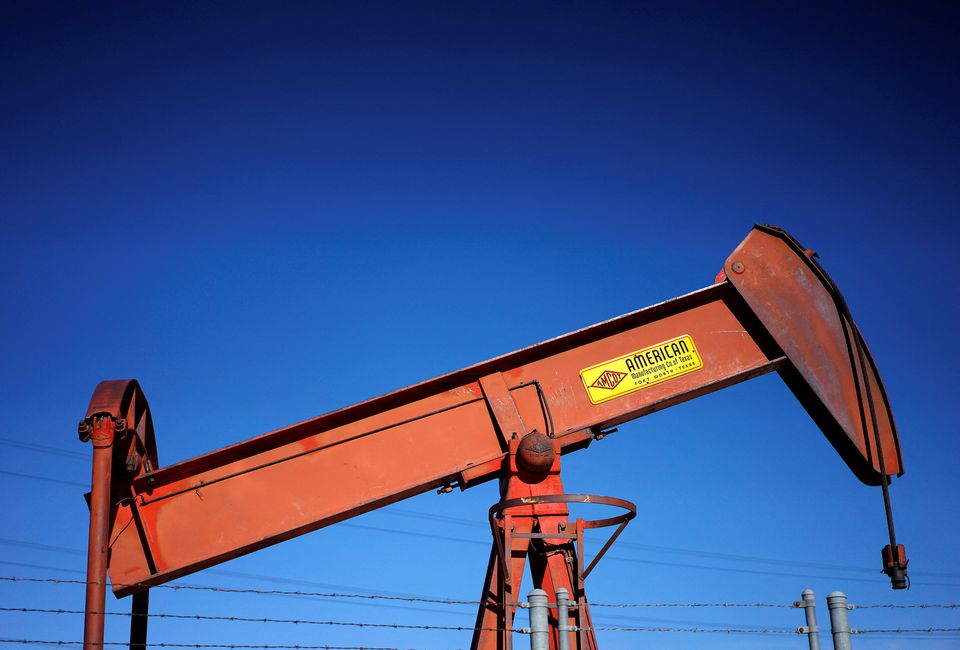 Oil prices edged higher on Tuesday, though investors remained worried about the rapid spread of the Omicron coronavirus variant globally, prompting countries to consider more restrictions potentially denting fuel demand.
Brent crude futures increased by 9 cents, or 0.1%, to $71.61 a barrel by 0105 GMT, while U.S. West Texas Intermediate (WTI) crude futures rose by 23 cents, or 0.3%, to $68.84 a barrel.
"It also looks increasingly likely that the UK will reimpose restrictions sometime after Boxing Day (Dec 26), with daily cases moving to record highs," analysts from JBC Energy wrote in a note on Tuesday.
British Prime Minister Boris Johnson said on Monday he would tighten coronavirus curbs to slow the spread of the Omicron variant if needed, after the Netherlands began a fourth lockdown and other European nations considered Christmas restrictions.
Omicron infections are multiplying rapidly across Europe and the United States, doubling every two or three days in London and elsewhere and taking a heavy toll on financial markets, which fear the impact on the global economic recovery.
On the supply front, OPEC+ compliance with oil production cuts rose to 117% in November from 116% a month earlier, two sources from the group told Reuters, indicating production levels remain well below agreed targets.
Full coverage: REUTERS