WORLDWIDE: HEADLINES
Year-end View For Fed Policy Rate Rises Again As Recession Risks Remain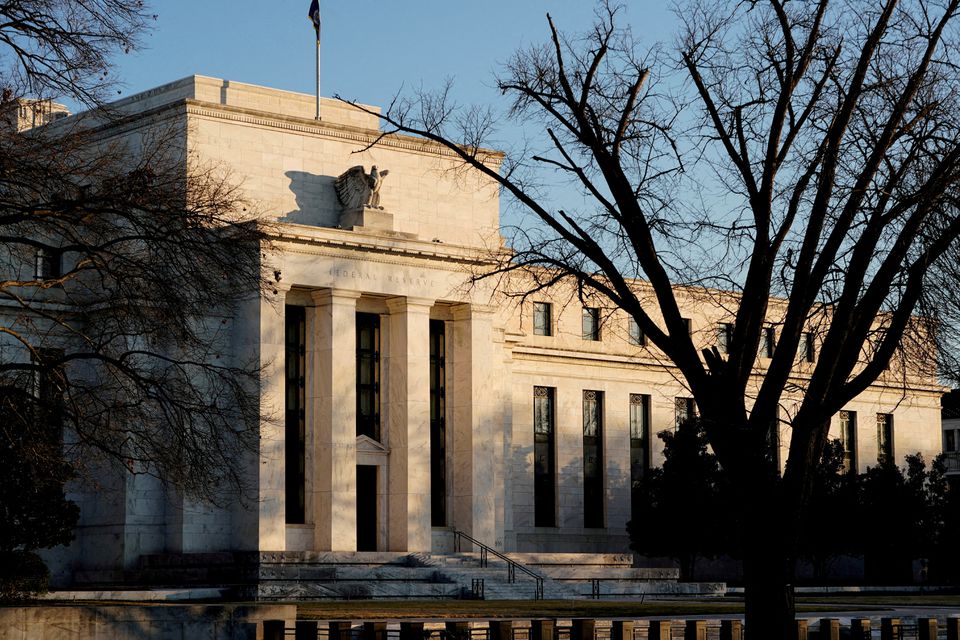 The U.S. Federal Reserve will lift interest rates higher by the end of this year than anticipated just a month ago, keeping alive already-significant risks of a recession, a Reuters poll of economists found.
While U.S. inflation, running at a four-decade high, may have peaked in March, the Fed's 2% target is still far out of reach as disruptions to global supply chains continue to keep price rises elevated.
The May 12-18 Reuters poll showed a near-unanimous set of forecasts for a 50-basis-point hike in the fed funds rate, currently set at 0.75%-1.00%, at the June policy meeting following a similar move earlier this month. One forecaster anticipated a hike of 75 basis points.
The Fed is expected to hike by another 50 basis points in July, according to 54 of 89 economists, before slowing to 25- basis-point hikes for the remaining meetings this year. But 18 respondents predicted another half-percentage-point rise in September too.
A majority of poll respondents now expect the fed funds rate to be at 2.50%-2.75% or higher by the end of 2022, six months earlier than predicted in the previous poll, and roughly in line with market expectations for a year-end rate of 2.75%-3.00%.
That would bring it above the "neutral" level that neither stimulates nor restricts activity, estimated at around 2.4%.
"The pressing goal is to bring policy rates to neutral, before stepping back to judge the impact," Sal Guatieri, senior economist at BMO, wrote in a note.
"The Fed can only hope that inflation pressure stemming from high commodity prices and the pandemic's impact on labor and material supplies will reverse soon."
Full coverage: REUTERS
IMF Urges Asia To Be Mindful Of Spillover Risks From Tightening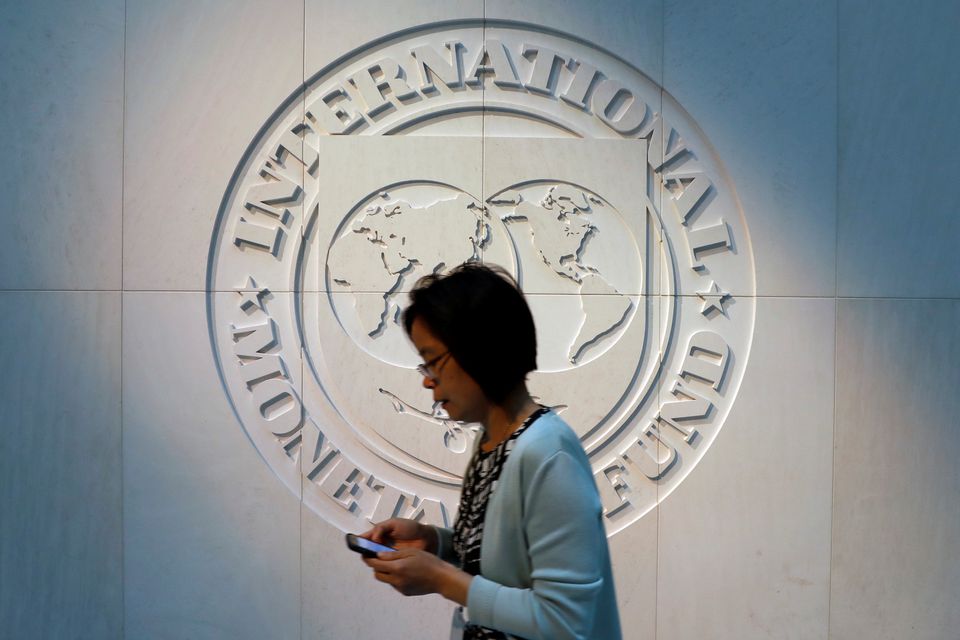 Asian economies must be mindful of spillover risks as a decade of unconventional easing policies by major central banks is withdrawn faster than expected, International Monetary Fund(IMF) Deputy Managing Director Kenji Okamura said.
This risk applied particularly to the most vulnerable economies, said Okamura, without naming them.
Asian economies faced a choice between supporting growth with more stimulus and withdrawing it to stabilise debt and inflation, he said.
While Bank of Japan policy runs counter to a global shift towards monetary tightening, central banks in the United States, Britain and Australia raised interest rates recently.
Okamura, a former Japanese vice finance minister for international affairs, also said the COVID-19 pandemic, the war in Ukraine and tighter global financial conditions would make this year "challenging" for Asia.
Full coverage: REUTERS
WORLDWIDE: FINANCE/BUSINESS
Asian Shares Jump As China Cuts Key Lending Benchmark
Asian shares jumped in early trade on Friday after China cut a key lending benchmark to support a slowing economy, but a gauge of global equities remained set for its longest weekly losing streak on record amid investor worries about sluggish growth.
China cut its five-year loan prime rate (LPR) by 15 basis points on Friday morning, a sharper cut than had been expected, as authorities seek to cushion an economic slowdown, though it left the one-year LPR unchanged. The five-year rate influences the pricing of mortgages.
Most respondents to a Reuters poll had expected a marginal 5-basis-point cut to both rates.
MSCI's broadest index of Asia-Pacific shares outside Japan (.MIAPJ0000PUS) quickly built on early gains after the cut, and was last up 1.4%.
Chinese blue-chips were 1.1% higher in early trade and Hong Kong's Hang Seng index (.HSI) jumped more than 2%, while Australian shares (.AXJO) rose 1.3%. In Tokyo, the Nikkei stock index (.N225) gained 1%.
"While it certainly will not suffice to reverse growth headwinds in Q2, (the cut) constitutes a move in the right direction so markets might be reacting to expectations of stronger easing going forward," said Carlos Casanova, senior Asia economist at Union Bancaire Privee in Hong Kong.
Despite the gains in Asian shares, MSCI's All-Country World Price Index (.MIWD00000PUS) remained headed for its seventh straight week in the red, the longest such stretch since its inception in 2001. It would also be the longest including back-tested data extending to January 1988.
Full coverage: REUTERS
Dollar Falls For First Week In Seven Amid U.S. Yield Retreat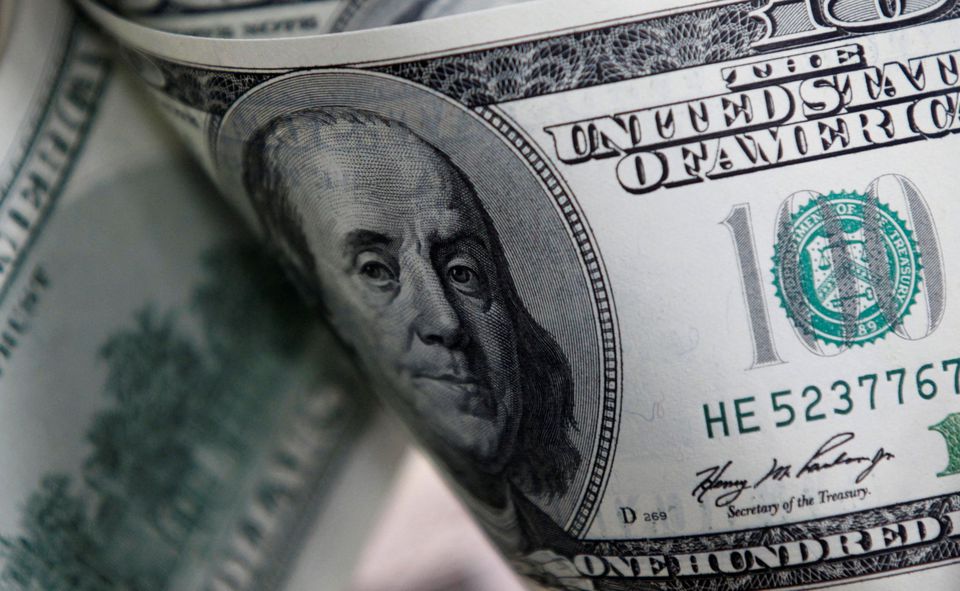 The U.S. dollar headed for its worst week since early February against major peers on Friday, weighed down by a retreat in Treasury yields and fatigue after the currency's breathless 10%, 14-week surge.
The dollar index , which measures it against six major rivals, was down 1.5% for the week to 102.96, on track to snap a six-week winning run. A week earlier it had soared to the highest since January 2003 at 105.01.
Even with global stocks continuing to slide amid risks to growth from aggressive monetary tightening, led by the Federal Reserve, and China's strict lockdowns to quash a COVID-19 outbreak, the dollar's appeal as a haven was eclipsed by a decline in U.S. yields as investors rushed for the safety of Treasury bonds.
The benchmark 10-year Treasury yield sank overnight to a more than three-week low of 2.772%, from a 3 1/2-year high of over 3.2% earlier this month.
"The dollar was ripe for a pullback," Edward Moya, senior analyst with OANDA, wrote in a note to clients. "Across the board weakness might continue a while longer."
Other safe haven currencies continued to rally overnight, as a key index of global equities (.MIWD00000PUS) headed for a seventh weekly decline, its longest ever.
Full coverage: REUTERS
China's April Saudi Oil Imports Soar 38% On Yr, Russian Oil Up 4%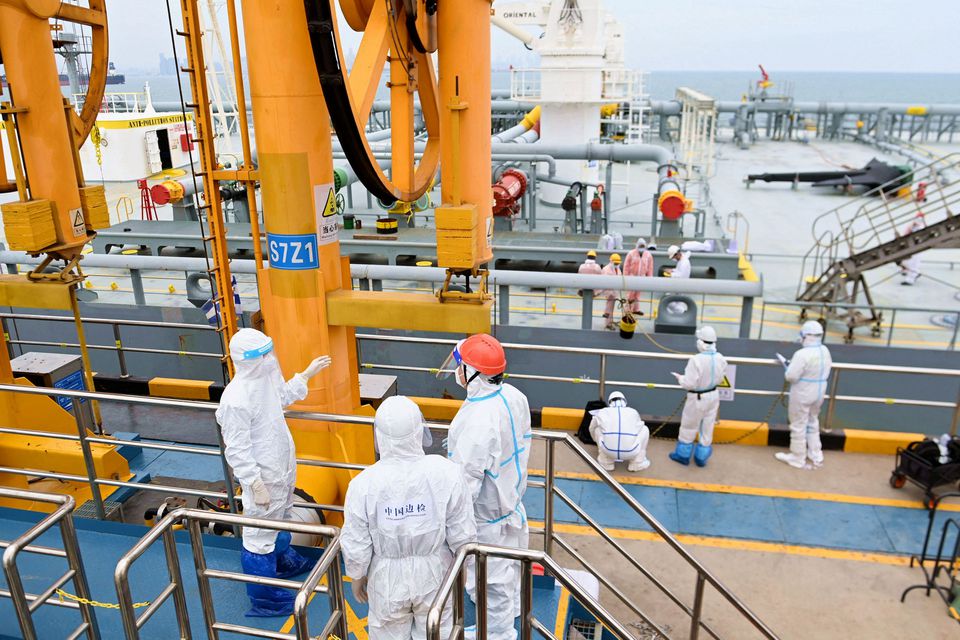 China's crude oil imports from top supplier Saudi Arabia soared 38% in April from a year earlier, hitting the highest monthly volume since May 2020, according to Reuters' calculations based on official Chinese customs data.
Saudi shipments amounted to 8.93 million tonnes last month, equivalent to 2.17 million barrels per day (bpd), according to data from the Chinese General Administration of Customs.
The hefty purchases, with trades completed mostly in February, compare with 1.61 million bpd in March and 1.57 million bpd a year earlier.
Imports from second-largest supplier Russia rose a more modest 4% last month from a year earlier, with cargoes booked before western governments toughened sanctions over Russia's invasion of Ukraine in late February.
Russian oil arrivals in April totalled 6.55 million tonnes, or 1.59 million bpd, data showed, up slightly from 1.5 million bpd in March and 1.53 million bpd a year earlier.
China's overall crude oil imports last month rose nearly 7% on the year, the first rise in three months, although widespread COVID-19 lockdowns crimped fuel demand and dampened refinery output.
Friday's data showed zero imports in April from Iran. However, customs next month is likely to report for May the import of nearly 2 million barrels of Iranian oil that was being discharged this week into a reserve base in south China.
Full coverage: REUTERS