WORLDWIDE: HEADLINES
Yellen Vows Tough U.S. Measures Against Countries Abusing Economic Order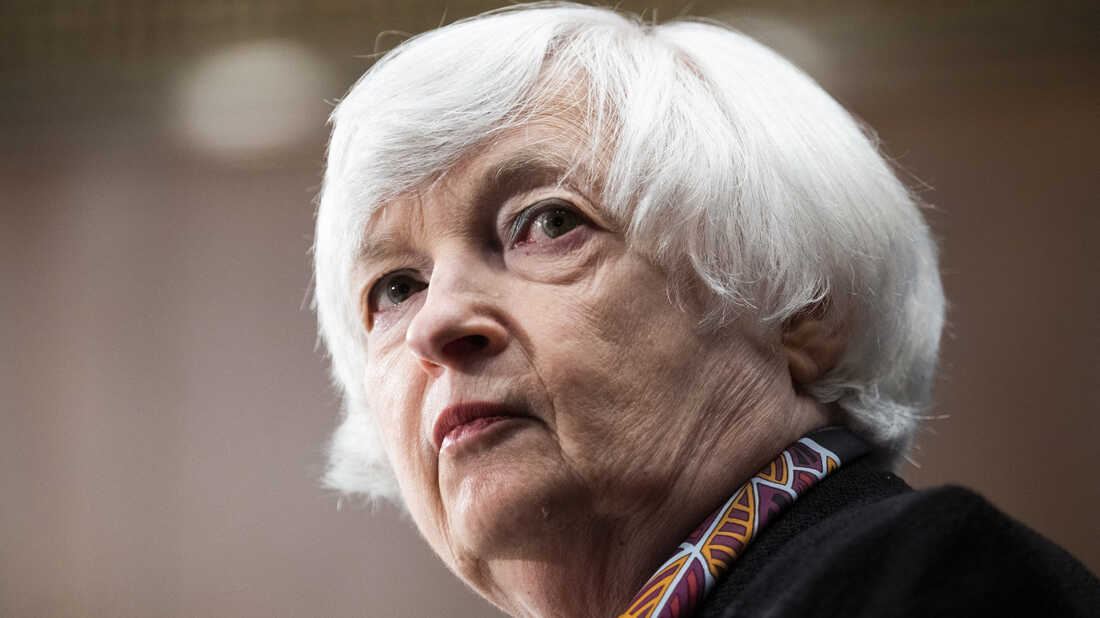 The United States will impose harsh consequences on countries that break the international economic order, Treasury Secretary Janet Yellen said on Tuesday.
"Economic integration has been weaponised by Russia," she said, calling for all responsible countries to unite in opposition to Russia's war in Ukraine.
The United States is pushing for increased trade ties with South Korea and other trusted allies to improve the resilience of supply chains, and avert possible manipulation by geopolitical rivals, Yellen told Reuters on Monday.
Yellen said in remarks prepared for the event she was heartened by conversations with Korean counterparts on a proposed cap on the price of Russian oil.
Yellen has said she will discuss the oil price cap proposal with top officials in Seoul.
Full coverage: REUTERS
How China Became Ground Zero For The Auto Chip Shortage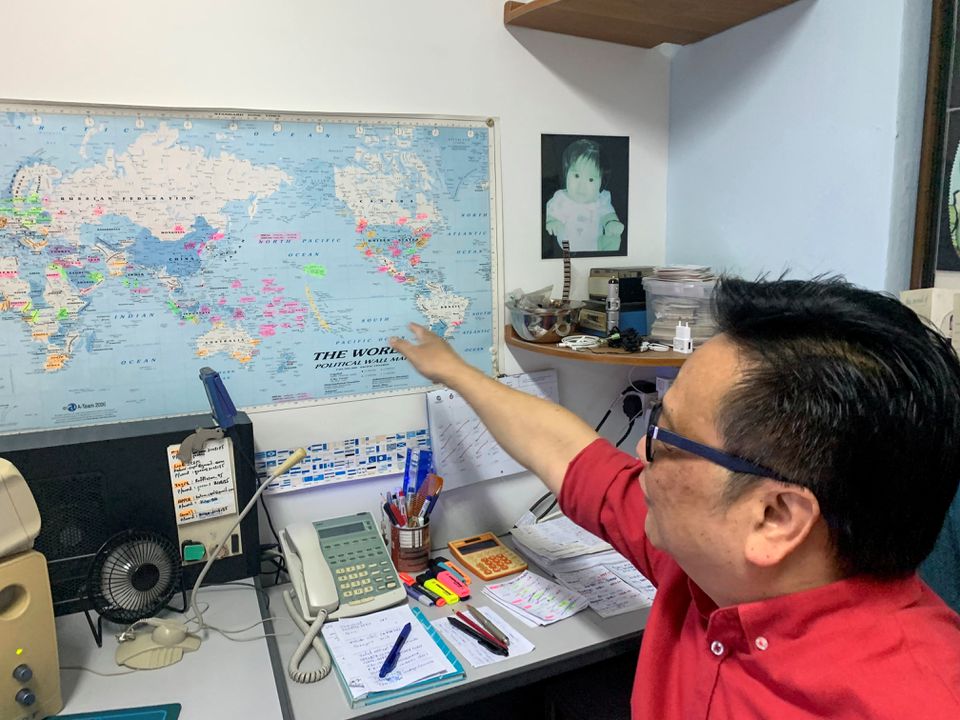 From his small office in Singapore, Kelvin Pang is ready to wager a $23 million payday that the worst of the chip shortage is not over for automakers – at least in China.
Pang has bought 62,000 microcontrollers, chips that help control a range of functions from car engines and transmissions to electric vehicle power systems and charging, which cost the original buyer $23.80 each in Germany.
He's now looking to sell them to auto suppliers in the Chinese tech hub of Shenzhen for $375 apiece. He says he has turned down offers for $100 each, or $6.2 million for the whole bundle, which is small enough to fit in the back seat of a car and is packed for now in a warehouse in Hong Kong.
"The automakers have to eat," Pang told Reuters. "We can afford to wait."
The 58-year-old, who declined to say what he himself had paid for the microcontrollers (MCUs), makes a living trading excess electronics inventory that would otherwise be scrapped, connecting buyers in China with sellers abroad.
The global chip shortage over the past two years – caused by pandemic supply chaos combined with booming demand – has transformed what had been a high-volume, low-margin trade into one with the potential for wealth-spinning deals, he says.
Full coverage: REUTERS
WORLDWIDE: HEADLINES
Asian Shares Drift Lower In Choppy Markets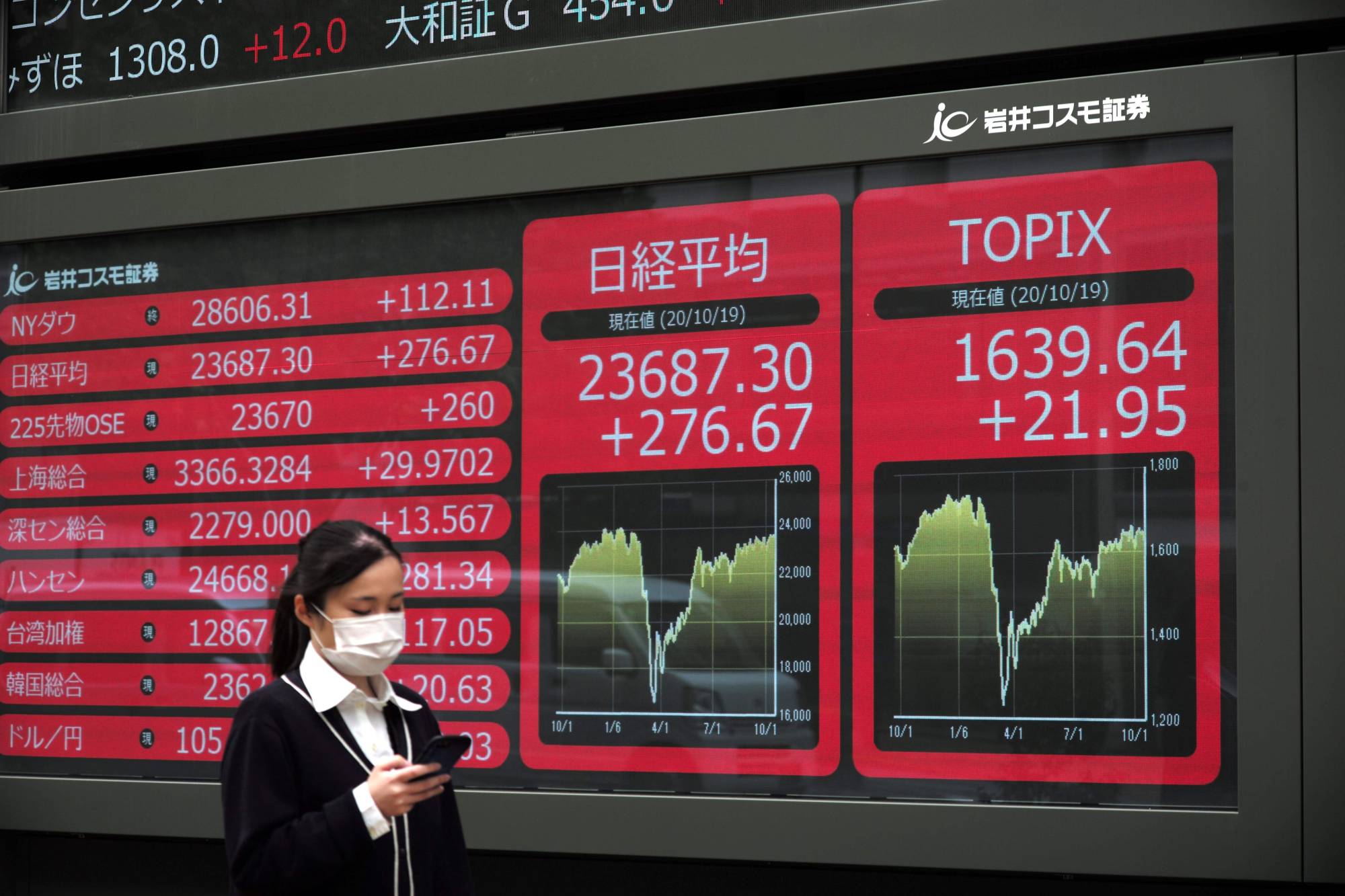 Asian shares slipped on Tuesday, following overnight declines on Wall Street, and the dollar hovered below last week's peak, but traders' main focus was approaching central bank meetings and the early stages of the U.S. earnings season.
MSCI's broadest index of Asia-Pacific shares outside Japan (.MIAPJ0000PUS), fell 0.46%, walking back some of the previous day's 1.8% gain, and heading back towards last week's two-year low.
Asian tech stocks like Alibaba (9988.HK) Samsung (005930.KS), and Nintendo (7974.T) helped lead the declines, after U.S. equity markets had closed lower overnight, impacted by reports Apple plans to slow hiring and spending growth next year.
Still, in a sign markets were struggling to find a firm direction, U.S. S&P and Nasdaq futures , each rose about 0.3% in early Asia trading, and Japan's Nikkei (.N225) gained 0.8% after having been on holiday for Monday's rally.
"It's a bit like 'paint by numbers' at the moment, you've got a picture to fill in, but we don't have all the colours yet," said Kerry Craig, global market strategist at JPMorgan Asset Management.
Full coverage: REUTERS
Dollar pauses below two-decade peak as markets ponder Fed path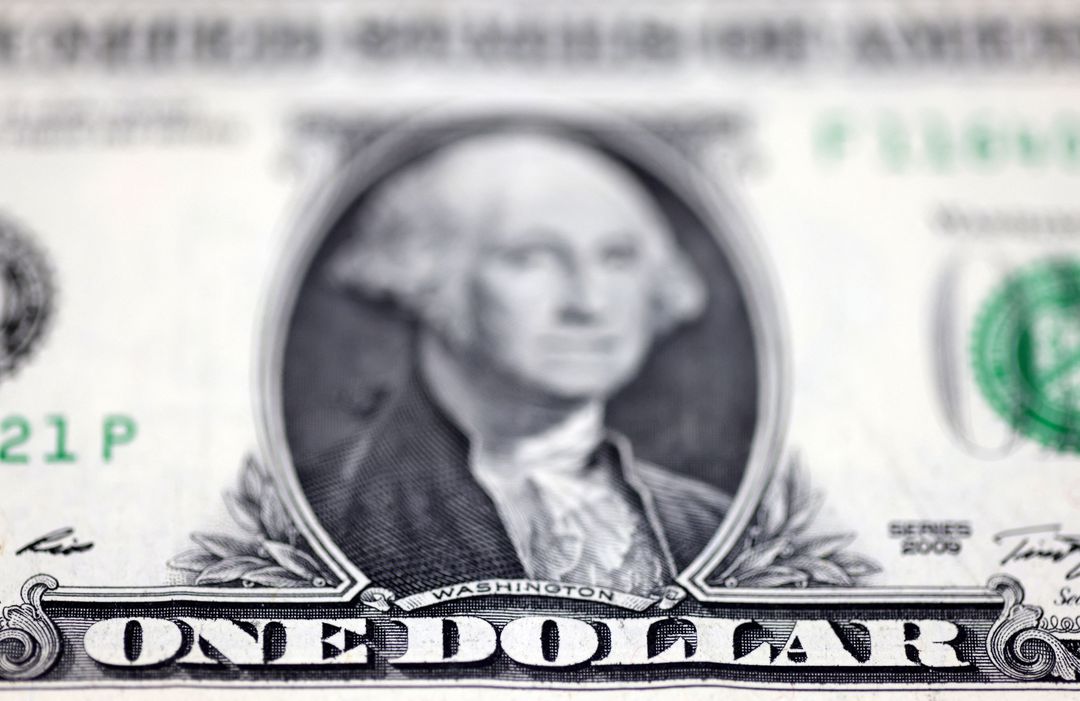 The U.S. dollar hovered on Tuesday just above a one-week low reached overnight versus major peers as markets reduced the odds of a percentage-point Federal Reserve rate hike this month.
Bets for supersized easing ramped up last week after data showed U.S. inflation, already at a four-decade high, continued to accelerate in June. But some Federal Reserve officials were quick to throw cold water on such talk, and figures from Friday showed a easing of consumer inflation expectations to the lowest in a year.
Traders in futures contracts tied to the Fed's short-term federal funds policy rate, who had been leaning toward a full-percentage-point rise in interest rates, shifted their bets firmly in favour of a 0.75-percentage-point increase at the upcoming meeting, with the odds last seen at about 81%.
The dollar index – which gauges the greenback against six counterparts – was flat at 107.47. That was off Monday's low of 106.88 but also well back from the high of 109.29 last week, a level not seen since September 2002.
The euro, which is the most heavily weighted currency in the dollar index, slipped 0.08% to $1.01355, but that came after putting on around 0.6% overnight for a second day of strong gains.
The common currency slid as low as $0.9952 on Thursday for the first time since December 2002, pressured by uncertainty about a potential energy supply crunch in the euro zone.
Full coverage: REUTERS
Oil Prices Fall, Taking A Breather From Massive Surge 
Oil prices fell on Tuesday, taking a breather after surging more than $5 a barrel in the previous session as a plunging dollar supported buying interest and on expectations the U.S. Federal Reserve's interest rate hike may be less than thought.
Brent crude futures for September settlement fell 69 cents to $105.58 a barrel by 0036 GMT. The contract rose 5.1% on Monday, the biggest percentage gain since April 12.
WTI crude futures for August delivery fell 65 cents to $101.95 a barrel. The contract climbed 5.1% on Monday and the largest percentage gain since May 11.
The August WTI contract expires on Wednesday and the more actively traded September future was at $98.79 a barrel, down 63 cents.
Both benchmarks recorded weekly declines of more than 5% last week.
Full coverage: REUTERS