WORLDWIDE: HEADLINES
Zero-COVID, Big Money: China's Anti-virus Spending Boosts Medical, Tech, Construction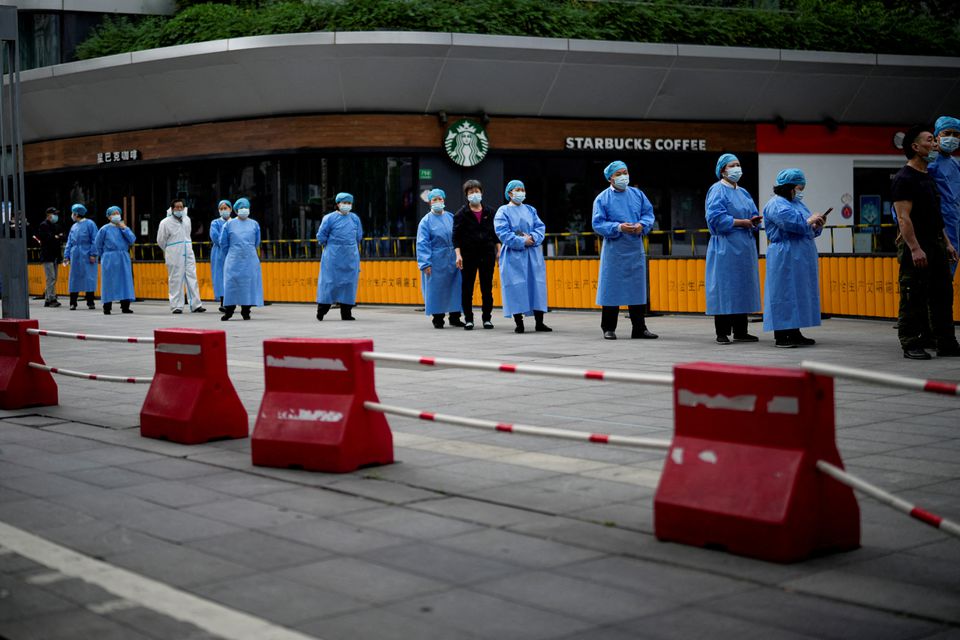 China's 'zero-COVID' policy of constantly monitoring, testing and isolating its citizens to prevent the spread of the coronavirus has battered much of the country's economy, but it has created bubbles of growth in the medical, technology and construction sectors.
The Chinese government, alone among major countries in vowing to eradicate the coronavirus within its borders, is on track to spend more than $52 billion (350 billion yuan) this year on testing, new medical facilities, monitoring equipment and other anti-COVID measures, which will benefit as many as 3,000 companies, according to analysts.
"In China, the companies that provide testing services and other related industries are making big money because of the government's focus on a containment-based approach in fighting COVID," said Yanzhong Huang, a global health specialist at the Council on Foreign Relations (CFR), a U.S. think tank.
China aims to have COVID testing facilities within 15-minutes' walk of everyone in its big cities and continues to impose mass testing at the slightest sign of an outbreak. Hong Kong-based Pacific Securities estimates this has created a market worth more than $15 billion a year for test makers and providers.
The government is footing the bill for the vast majority of this, either by buying test kits or paying companies to do tests. Although prices of tests have dropped since the outbreak of the coronavirus in early 2020 – to as little as 50 cents per test – this continuing demand has helped a number of companies.
First-quarter profit more than doubled for Hangzhou-based Dian Diagnostics Group Co Ltd (300244.SZ), one of China's biggest medical test makers. Its revenue jumped more than 60% to $690 million, just less than half of which was for its COVID testing services, almost entirely paid for by the government.
Full coverage: REUTERS
From Baristas To Inspectors: Singapore's Robot Workforce Plugs Labour Gaps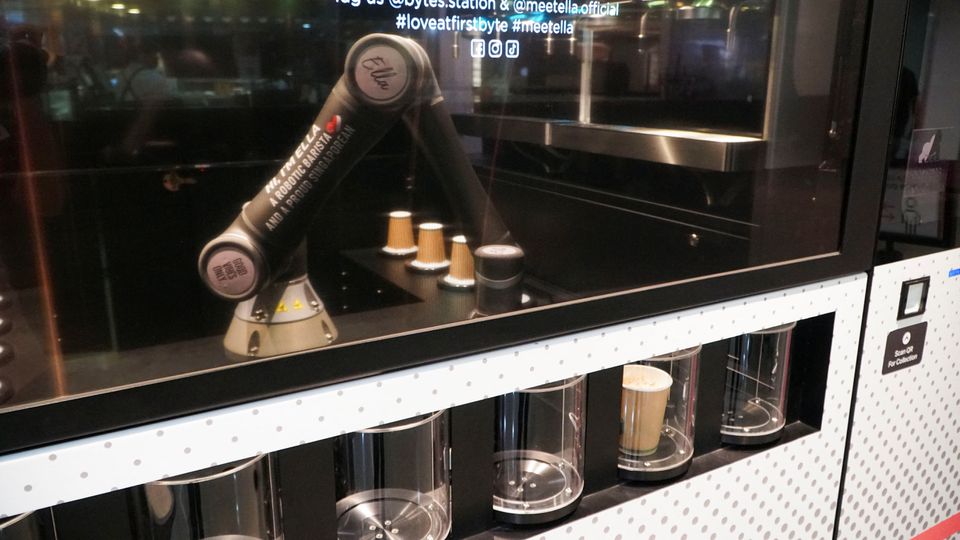 After struggling to find staff during the pandemic, businesses in Singapore have increasingly turned to deploying robots to help carry out a range of tasks, from surveying construction sites to scanning library bookshelves.
The city-state relies on foreign workers, but their number fell by 235,700 between December 2019 and September 2021, according to the manpower ministry, which notes how COVID-19 curbs have sped up "the pace of technology adoption and automation" by companies.
At a Singapore construction site, a four-legged robot called "Spot", built by U.S. company Boston Dynamics, scans sections of mud and gravel to check on work progress, with data fed back to construction company Gammon's control room.
Gammon's general manager, Michael O'Connell, said using Spot required only one human employee instead of the two previously needed to do the job manually.
"Replacing the need for manpower on-site with autonomous solutions is gaining real traction," said O'Connell, who believes industry labour shortages made worse by the pandemic are here to stay.
Meanwhile, Singapore's National Library has introduced two shelf-reading robots that can scan labels on 100,000 books, or about 30 percent of its collection, per day.
Full coverage: REUTERS
WORLDWIDE: FINANCE/BUSINESS
Asia Stocks Hit 3-week Top, Dollar Struggles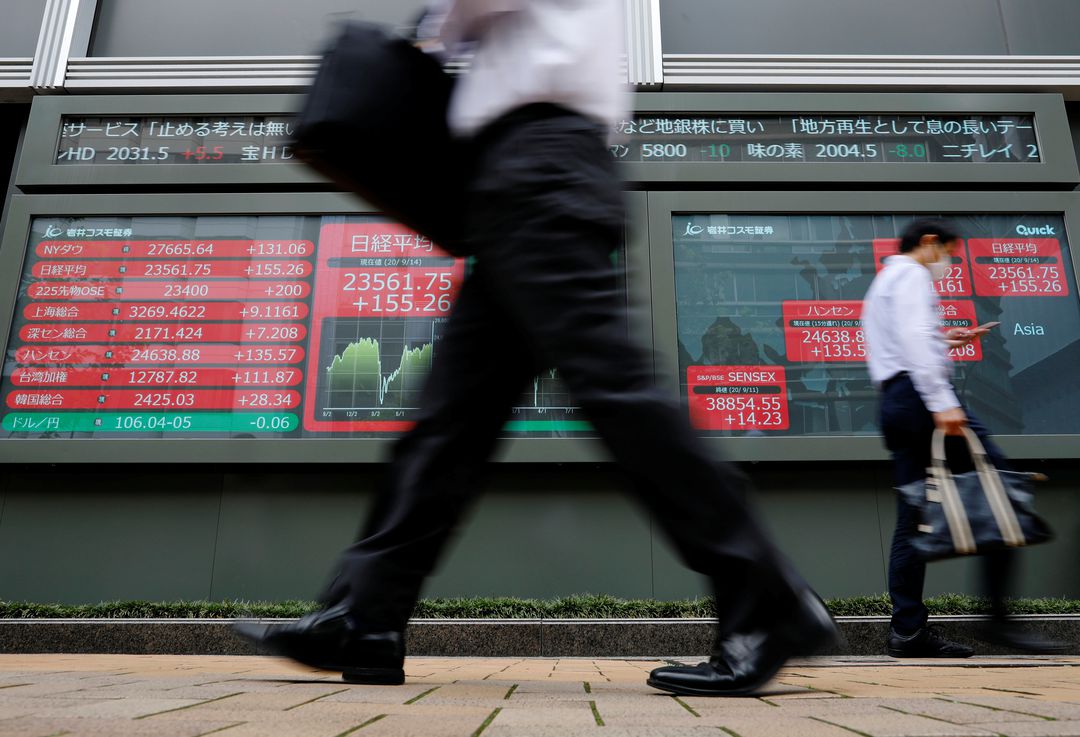 Asian stocks tracked Wall Street higher on Monday while the dollar was pinned near five-week lows as investors wagered on an eventual slowdown in U.S. monetary tightening, albeit after sharp hikes in June and July.
Helping to mellow the mood was news that Shanghai authorities will cancel many conditions for businesses to resume work from Wednesday, easing a city-wide lockdown that began two months ago.
The Memorial Day holiday in the United States could make for a thin session ahead of the end of the month, but MSCI's broadest index of Asia-Pacific shares outside Japan (.MIAPJ0000PUS) still climbed 1.2% to a three-week high.
Japan's Nikkei (.N225) added 2.0% and South Korea (.KS11) rose 1.2%. Chinese blue chips (.CSI300) firmed 0.8%.
Nasdaq futures added another 0.8%, after gaining 6.8% last week, while S&P 500 futures firmed 0.5% , having rallied 6.6% last week in their best week so far this year.
EUROSTOXX 50 futures gained 0.6% and FTSE futures 0.1%.
Investors have seized on hints the Federal Reserve, once it has hiked aggressively over the next two months, might then slow its tightening.
Full coverage: REUTERS
Dollar Drifts Toward Monthly Loss As Fed Bets Ease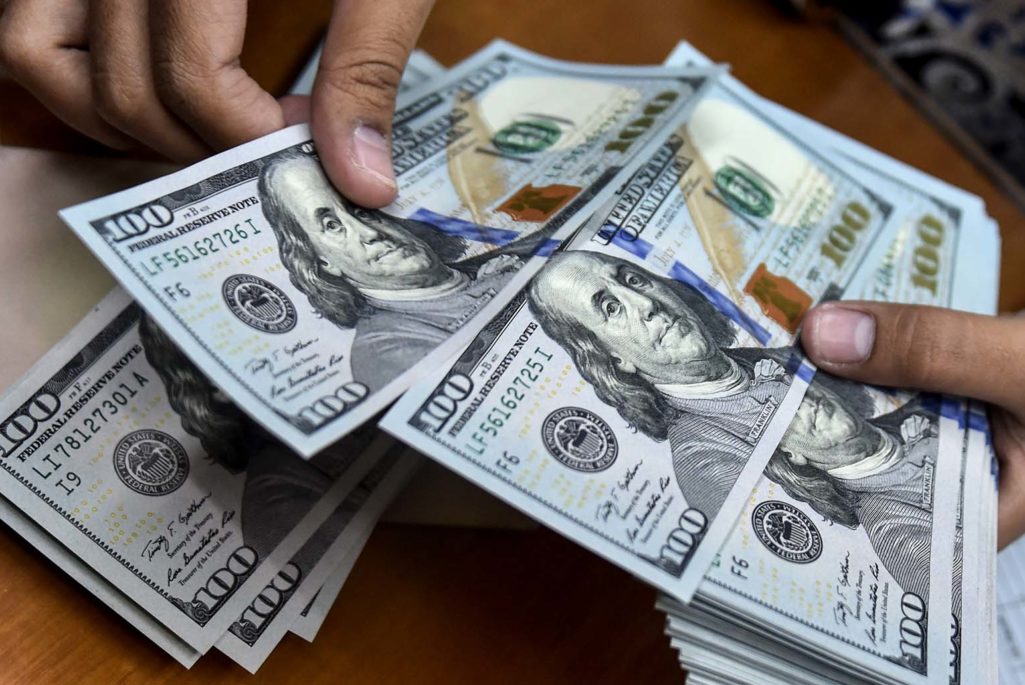 The dollar nursed last week's losses on Monday and was headed for its first monthly drop in five months as investors have scaled back bets that rising U.S. rates will spur further gains and as fears of a global recession have receded a little.
The week ahead is full of data that could provide clues on the outlook for global growth, U.S. interest rates and the dollar with Chinese Purchasing Managers' Index figures, U.S. jobs numbers and growth data in resource bellwether Australia.
Trade was likely to be lightened through Monday as U.S. stock and bond markets close for the Memorial Day public holiday.
Early in the Asia session the dollar was a fraction weaker on the euro at $1.0728, just above a five-week low, having dropped about 1.5% on the common currency last week.
The risk-sensitive Australian and New Zealand dollars were firm after a Friday rally, while the yen was a fraction weaker at 127.28 per dollar.
The Aussie hovered near a three-week high at $0.7161, as did the kiwi at $0.6536.
"The dollar can fall further this week. Were it not for China's lockdown, the global outlook would be brighter, and the dollar lower," said Joe Capurso, head of international economics at the Commonwealth Bank of Australia in Sydney.
Full coverage: REUTERS
Oil Climbs Ahead Of EU Meeting On Russia Sanctions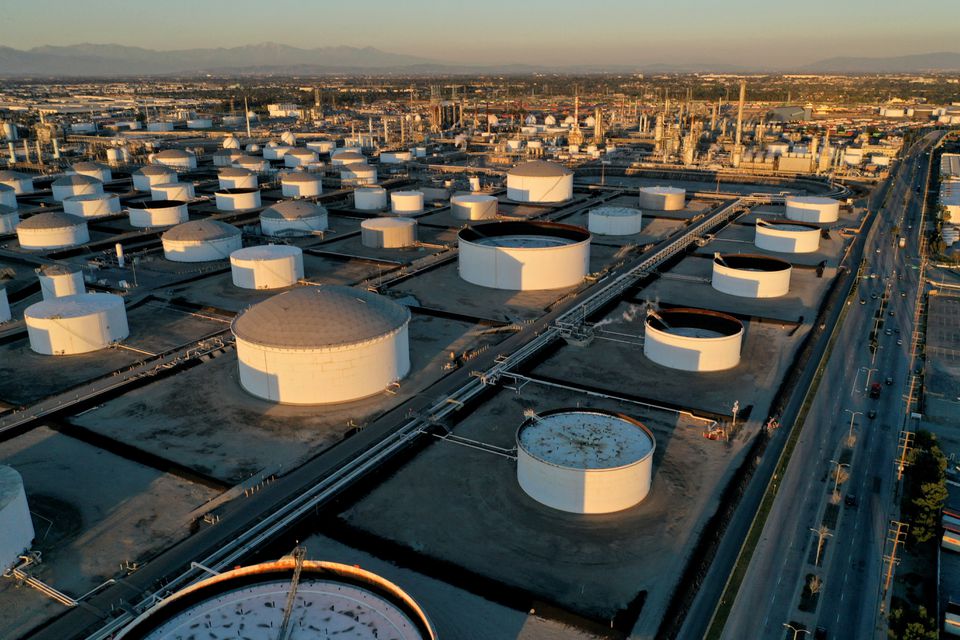 Oil prices rose to two-month highs on Monday as traders waited to see if the European Union would reach an agreement on banning Russian oil ahead of a meeting on a sixth package of sanctions against Moscow for its invasion of Ukraine.
Brent crude futures gained 46 cents, or 0.4%, to $119.89 a barrel at 0111 GMT, while U.S. West Texas Intermediate (WTI) crude futures jumped 60 cents, or 0.5%, to $115.67 a barrel, extending solid gains from last week.
The EU is due to meet on Monday and Tuesday to discuss a sixth package of sanctions against Russia for its invasion of Ukraine, which Moscow calls a "special operation" to disarm its neighbour.
"I don't think it would be a stretch to assume that speculators are positioning for a post-EU summit oil market bounce," said SPI Asset Management managing partner Stephen Innes.
Any further ban on Russian oil would tighten a crude market already strained for supply amid rising demand for gasoline, diesel and jet fuel ahead of the peak summer demand season in the United States and Europe.
EU governments failed to agree on an embargo on Russian oil on Sunday, but will continue talks on a deal to ban seaborne deliveries of Russian oil while allowing deliveries by pipeline, ahead of the summit on Monday afternoon, officials said.
Full coverage: REUTERS