WORLDWIDE : HEADLINES
Trump leads Biden in must-win Florida, race close in other battlegrounds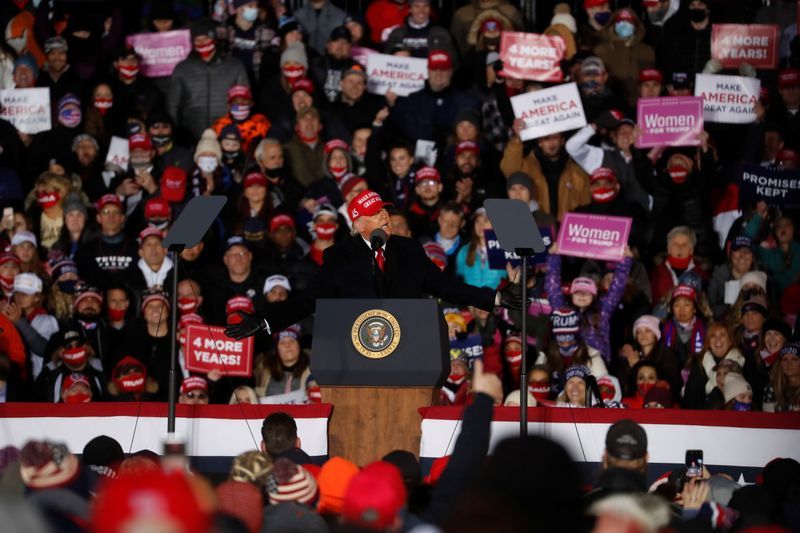 WILMINGTON, Del./WASHINGTON – President Donald Trump was leading Democratic rival Joe Biden in the vital battleground state of Florida on Tuesday, while other competitive swing states that will help decide the election, including North Carolina, remained up in the air.
The two contenders split the early U.S. states to be projected in the White House race as expected, with conservative states like Alabama, Indiana, Kentucky and Tennessee going to Trump and Democratic-leaning Massachusetts, Vermont, New York and Connecticut going to Biden, according to projections by television networks and Edison Research.
But none of the approximately dozen battleground states that will decide the race had been settled as polls closed in a majority of U.S. states, with close races developing in many of them.
In Florida, widely seen as a must-win state for Trump in his quest for the 270 Electoral College votes needed to win the presidency, Trump was leading Biden 51.2% to 47.8% with 93% of the expected votes counted. Electoral College votes are assigned to each state, in part based on their population.
Part of Trump's strength in Florida came from an improved performance relative to 2016 in the state's counties with large Latino populations. Trump's share of the vote in those counties was larger than it was in the 2016 election.
Full coverage: REUTERS
Analysts' View: U.S. stock futures dip as election results trickle in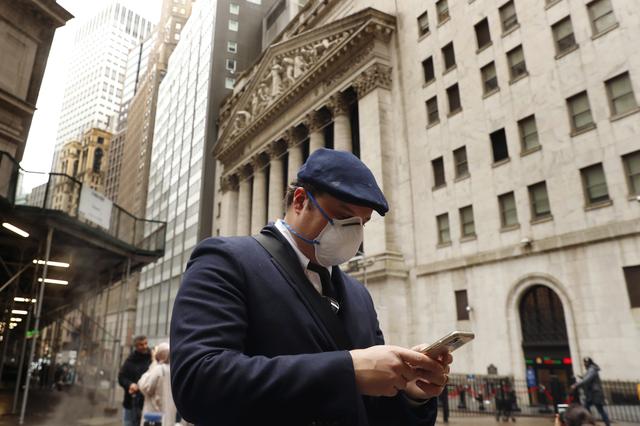 U.S. stock market futures dipped on Tuesday as early voting projections in the U.S. presidential election pointed to a close result, creating uncertainty for markets.
Investors had hoped to avoid a prolonged process that would delay any stimulus to help an economy reeling from the coronavirus pandemic.
E-Mini futures for the S&P 500 ESc1 were down 0.1% during a volatile session, having earlier been up 1%.
Signs that President Donald Trump could win Florida dampened expectations of a quick outcome and saw 10-year Treasury yields drop to 0.85% US10YT=RR from a five-month top of 0.93%.
The U.S. dollar likewise reversed early losses and gained 0.45% on a basket of currencies to 93.56 =USD.
Full coverage: REUTERS
WORLDWIDE : FINANCE / MARKETS
Global stocks whipsaw, bonds rally as U.S. vote agonisingly close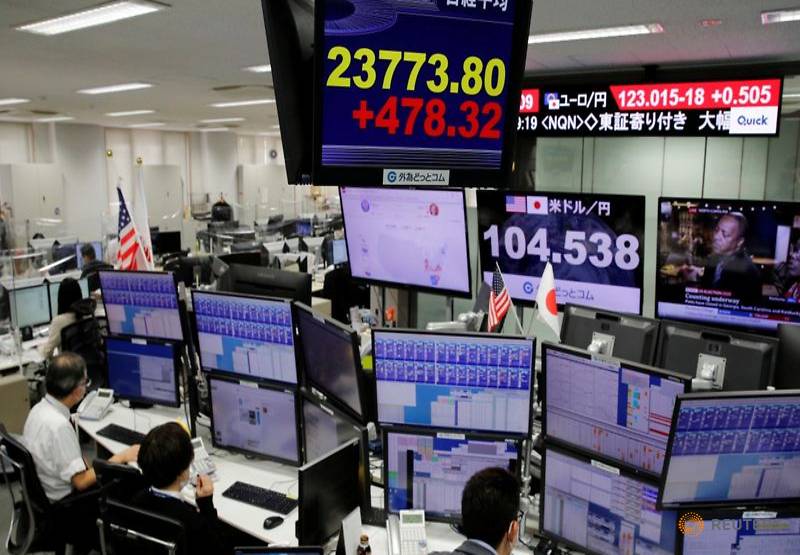 SYDNEY – Asian share markets turned skittish and S&P futures wobbled on Wednesday as results from the U.S. presidential election showed an agonisingly close race with no clear winner yet in sight.
Investors had initially wagered that a possible Democratic sweep by Joe Biden could ease political risk while promising a huge boost to fiscal stimulus, hitting the safe-haven dollar and bonds.
But the mood quickly sobered on signs President Donald Trump could well snatch Florida and was much closer in other major battleground states than polls had predicted.
"In typical election risk-driven fashion it's been the stairs up and express elevator down as early results, especially out of Florida, are pointing away from the quick Biden outcome markets were looking for," said Stephen Innes, Chief Global Markets Strategist at Axi.
"Markets have taken a step back from the Democratic sweep scenario."
Instead, investors were now hedging against the risk of a contested election or at least a drawn-out process as mail-in ballots were counted.
Full coverage: REUTERS
Oil climbs as U.S. stockpiles shrink, but election uncertainty looms over market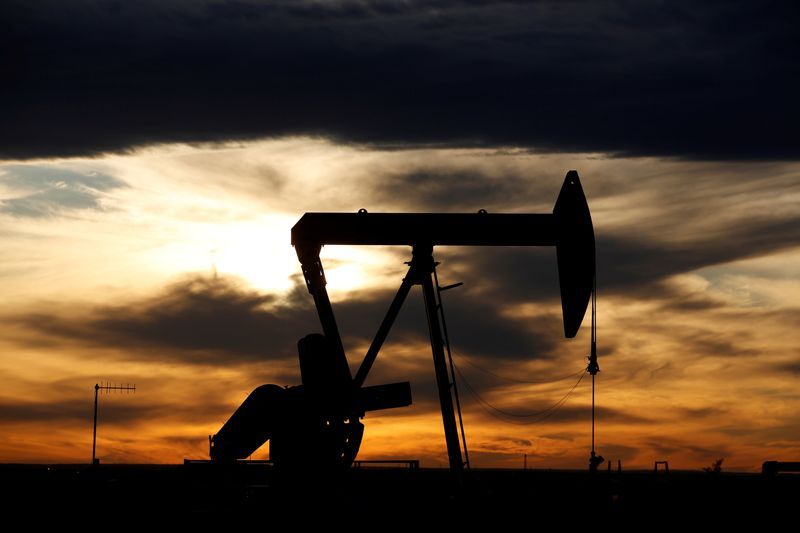 TOKYO – Oil rose nearly 2% early on Wednesday after industry data showed crude inventories in the United States dropped sharply, but analysts said uncertainty had crept into the market amid growing suspense over the result of the U.S. presidential election.
West Texas Intermediate CLc1 was up 71 cents, or 1.9%, at $38.37 a barrel by 0157 GMT, having gained more than $1 earlier in the day. Brent crude LCOc1 was up 64 cents, or 1.6%, at $40.35.
Oil prices dropped more than 10% last week with rising coronavirus cases around the world and more restrictions on movement hitting demand prospects. U.S. oil has nearly recouped those losses in three days of gains this week in the run-up to the election.
"The risk scenario that the market fears the most is an unclear result so right now, given where the counting is, it's not as clear-cut as it might have been earlier in the morning," said Lachlan Shaw, head of commodity research, markets at National Australia Bank in Melbourne.
"Markets are reflecting that," he said.
U.S. crude oil stocks fell sharply last week while gasoline inventories rose, data from industry group the American Petroleum Institute showed on Tuesday.
Full coverage: REUTERS
Markets nod at Biden win as stocks gain, dollar slips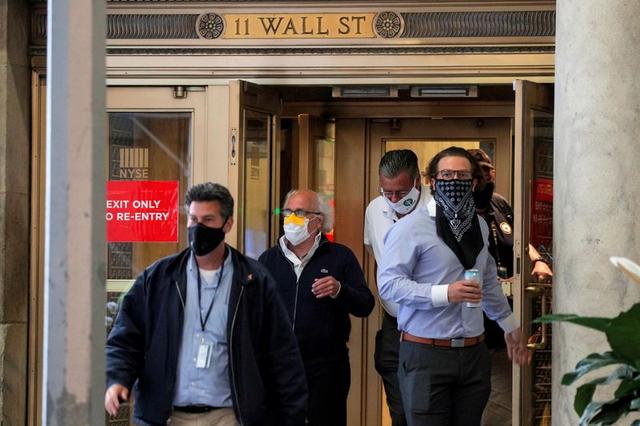 NEW YORK/LONDON – The dollar slid and global equity markets rose on Tuesday on bets of increased stimulus if Joe Biden wins the U.S. presidential election against President Donald Trump, but gold prices edged higher on the potential for contested voting results.
The former Democratic vice president is expected to boost stimulus spending and be less-combative on trade, which would lift other currencies at the dollar's expense.
Biden has held a strong lead in national polls, but Republican Trump is close enough in swing states possibly to gain the 270 Electoral College votes needed to retain the presidency.
"Asset classes are to a certain degree behaving as if Biden's going to win and the Democrats are going to take the Senate," said Marvin Loh, senior global macro strategist at State Street. "Maybe the market is getting comfortable with a blue wave. I'm not convinced that's the case."
The strong equity rally the past two days would indicate something has become more definitive, yet the election outcome may be days if not longer away, Loh said.
Phil Orlando, chief equity market strategist at Federated Hermes in New York, said Biden will overwhelmingly win the popular vote, but the election is likely to be contested.
While economic data suggests the economy has done well under Trump, "the Senate is more important than the presidency in terms of the stock market," Orlando said.
Investors hedged their bets, seeking the safety of safe-haven gold, which also can rally due to a weaker dollar. Stocks rose on Wall Street and in Europe on hopes for more fiscal stimulus to combat a growing coronavirus pandemic.
Full coverage: REUTERS