WORLDWIDE : HEADLINES
Banks in Singapore team up to develop digital trade registry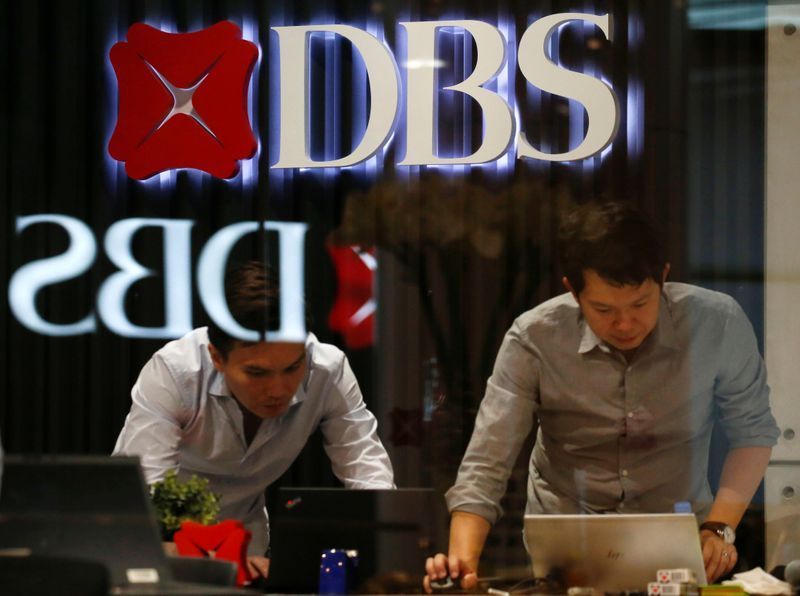 SINGAPORE – DBS Group DBSM.SI and Standard Chartered STAN.L are leading a group of 12 other banks in Singapore to create a digital trade finance registry in a bid to mitigate the risk of trade fraud and boost transparency.
The move by commodity trade financiers in Singapore to create a central database to record trade transactions financed across banks comes after the industry lost billions of dollars due to a spate of defaults and cases of suspected trade fraud this year.
"A digital trade registry strengthens trade financing banks' ability to avoid duplicate financing, and facilitates more sustained credit flow in trade financing," Ho Hern Shin, an assistant managing director at the Monetary Authority of Singapore said in a statement issued by DBS and Standard Chartered on Tuesday.
Full coverage: REUTERS
More trouble ahead for erratic emerging market currencies: Reuters poll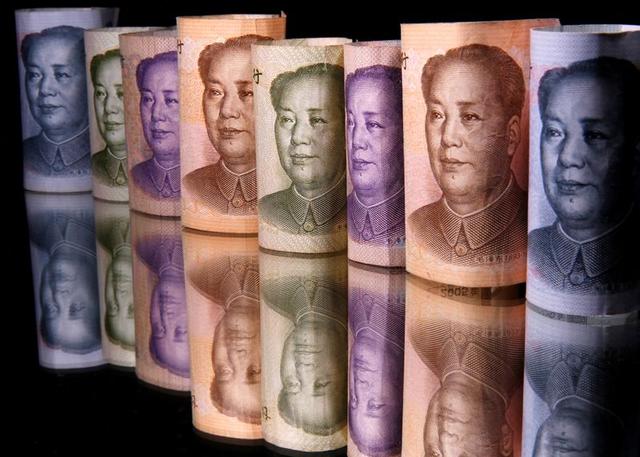 BENGALURU/JOHANNESBURG – Volatility in emerging market currencies will not let up in the next six months as U.S. presidential election jitters mount and domestic economic growth tapers off, a Reuters poll of market strategists showed.
Most emerging market currencies were forecast to weaken or at best cling to a range over the next three to six months but will rise about 2% on average in a year, supported by a weaker dollar, the Sept. 28-Oct. 5 poll found.
Reuters surveys since the global shutdown in activity in March have been consistently concluding emerging market currencies will not recoup even half their coronavirus-induced 2020 losses within a year.
Still, a steep dollar selloff, which just posted its worst quarter in three years as expectations for a swift recovery from the COVID-19 recession made investors exit safe havens, has helped currencies in less developed countries rise. That comes despite deep economic troubles from the pandemic.
"EM currencies are running on empty without capital inflows or a resounding macro narrative. The large output gap and lower level of economic activity will have a disproportionately negative impact on currencies," said Jason Daw, head of emerging markets strategy at Societe Generale.
"EM FX has tended to weaken in the lead up to and for several months after a challenger victory in the contest for the White House. A Democratic sweep, our central scenario, could result in weaker EM currencies."
A Reuters/Ipsos poll on Sunday found 51% of voters were backing Democrat Joe Biden while 41% said they were voting for President Donald Trump.
Full coverage: REUTERS
WORLDWIDE : FINANCE / MARKETS
Oil holds gains after Trump's return to White House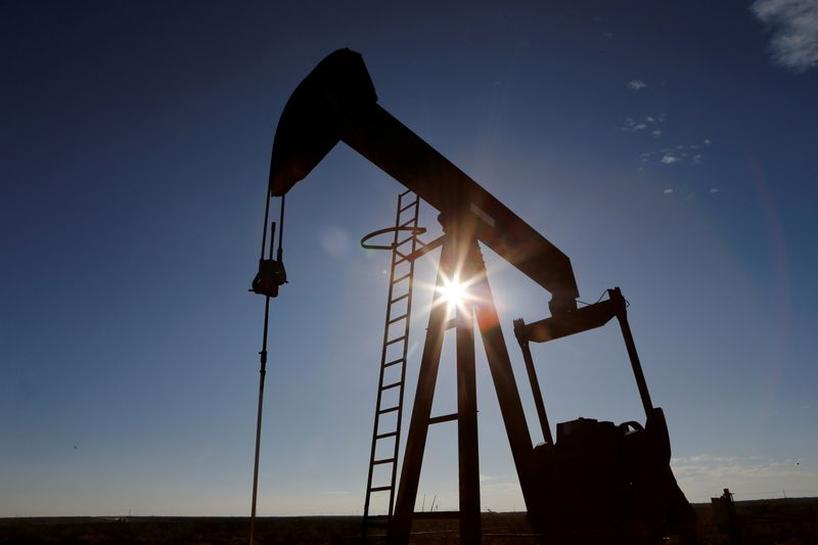 MELBOURNE – Oil prices edged higher in early trade on Tuesday after U.S. President Donald Trump returned to the White House from hospital after being admitted for treatment for COVID-19 last Friday, while another storm brewed in the U.S. Gulf of Mexico.
Prices fell sharply last Friday when Trump went into hospital, then climbed more than 5% on Monday after he said he would return to the White House and as hopes grew that a deal could be agreed for a U.S. economic stimulus package to counter the impact of the coronavirus pandemic.
U.S. West Texas Intermediate (WTI) crude CLc1 futures rose 2 cents to $39.24 a barrel at 0134 GMT.
Brent crude LCOc1 futures rose 8 cents, or 0.2%, to $41.37 a barrel.
Full coverage: REUTERS
Stock markets higher as Trump returns to White House
SINGAPORE – Asia's stock markets edged higher on Tuesday, cautiously adding to gains made with an improvement in both U.S. President Donald Trump's health and prospects for a U.S. stimulus package, while bonds and the dollar nursed losses.
Trump returned to the White House on Monday after a three-night hospital stay for treatment for COVID-19 and said he felt "real good".
Meanwhile U.S. House Speaker Nancy Pelosi and Treasury Secretary Steven Mnuchin spoke by phone for about an hour and were preparing to talk again Tuesday, continuing their work towards a deal on coronavirus relief spending.
S&P 500 futures ESc1 traded steady early in the Asian session, after the best daily gain on the S&P 500 index .SPX in a month overnight. Oil held sharp overnight gains.
MSCI's broadest index of Asia-Pacific shares outside Japan rose 0.2% to a two-week high. Japan's Nikkei .N225 rose 0.4%. South Korea's Kospi .KS11 rose 0.6% and futures point to a positive open in Hong Kong HSIc1.
Australia's ASX 200 .AXJO dipped 0.2% in early trade. China's markets remain closed for a holiday.
Full coverage: REUTERS
Dollar soft as U.S. stimulus hopes, Trump discharge boost risk sentiment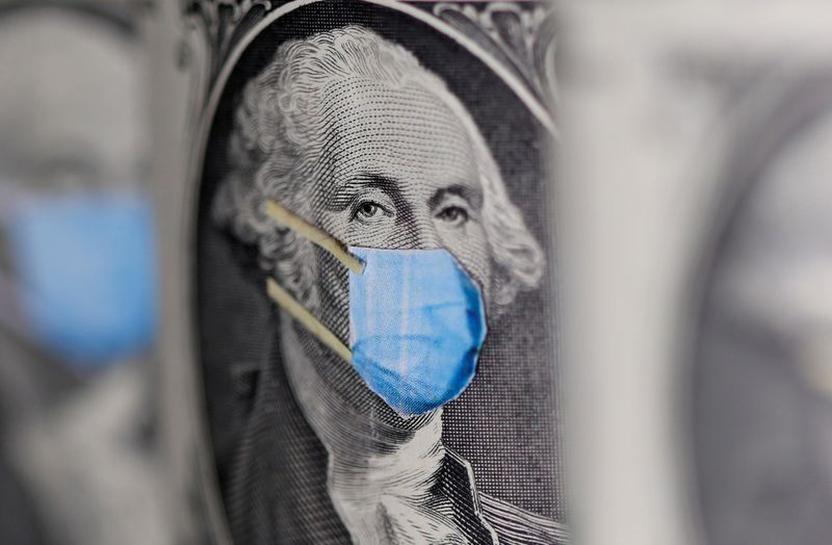 TOKYO – The dollar was softer against riskier currencies on Tuesday on rising optimism that U.S. lawmakers could agree on new stimulus to blunt the economic impact of the coronavirus.
Risk appetite also improved after U.S. President Donald Trump left the hospital and returned to the White House following treatment for COVID-19.
"I think hopes of U.S. stimulus are the main driving force," said Masafumi Yamamoto, chief currency strategist at Mizuho Securities.
"As for Trump's discharge, the impact is not clear-cut but it is seen as positive for risk environment to the extent that there are less worries about the White House getting caught in complete chaos and unable to make decisions," he said.
The euro traded at $1.1788, following a gain of 0.58% on Monday.
The pound changed hands at $1.2990, tackling its resistance around $1.30, despite concerns about a no-deal Brexit.
Full coverage: REUTERS