WORLDWIDE : HEADLINES
U.S. House antitrust findings on Big Tech likely in three reports – sources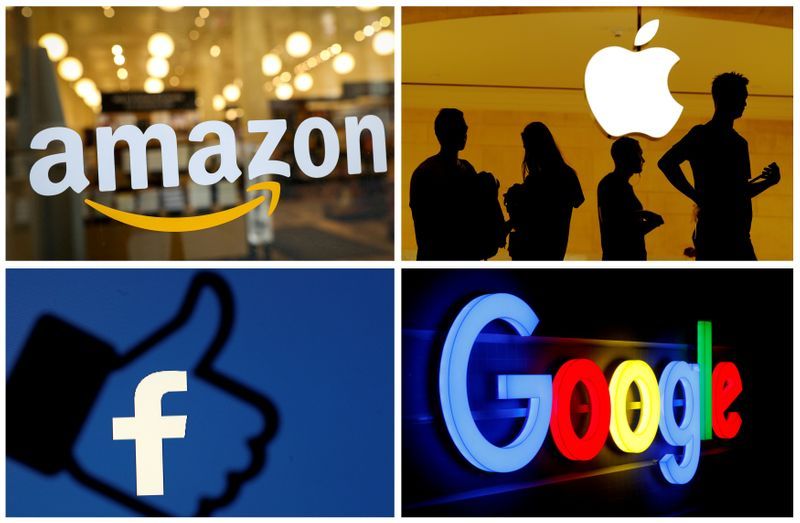 WASHINGTON – The U.S. House of Representatives antitrust subcommittee's findings on abuse of market power by four large tech companies is expected to be broken up into three reports, according to two sources with direct knowledge of the matter, as bipartisanship among committee members appeared to break down.
The report from a Judiciary Committee panel focuses on how the business practices of Facebook Inc, Alphabet Inc's Google, Amazon.com Inc and Apple Inc hurt rivals.
The staff report will reflect the views of Democrats, who hold a majority in the House, and two other reports will be authored by Republican members on the panel, the sources said. Previously the committee had been expected to release one report representing the whole panel.
The committee will release its findings just three weeks before the presidential election on Nov. 3. Congress is unlikely to act on the findings this year.
Full coverage: REUTERS
Airline stocks fall sharply on Trump move to end stimulus talks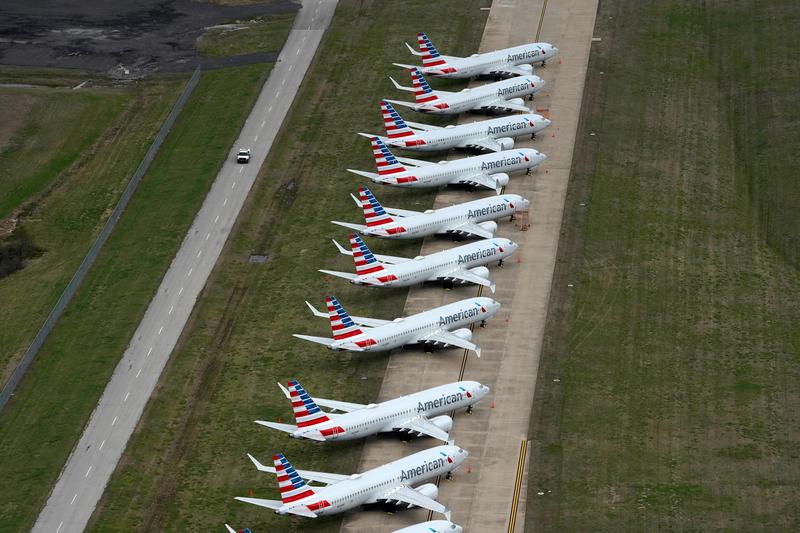 WASHINGTON/CHICAGO – Shares of major airlines fell on Tuesday after U.S. President Donald Trump said his administration would abandon talks with congressional Democrats over proposals to spend at least $1.6 trillion in additional coronavirus relief funds.
A key component was a new $25 billion bailout for U.S. passenger airlines to keep tens of thousands of workers on the job for another six months. A prior $25 billion airline payroll support program expired on Sept. 30.
American Airlines AAL.O, whose shares had been trading higher, reversed course to close about 4.5% lower after Trump's tweet on ending talks, while shares of United Airlines UAL.O closed 3.6% lower. Southwest Airlines LUV.N stock fell 2.4% and Delta Air Lines DAL.N shares closed 2.9% lower.
American Airlines and United Airlines last week began laying off 32,000 workers, but had said they would reverse course if lawmakers reach a deal.
Airlines for America, the trade group representing major U.S. airlines, noted "thousands of airline workers across the country have already lost their jobs – and more furloughs are expected in the coming weeks." But the group added "there is a glimmer of hope that our leaders in Washington will act and save these jobs before it's too late."
The U.S. Travel Association said "with millions of Americans suffering, it is woefully shortsighted to end relief negotiations" and added that "without immediate aid, 50% of all travel-supported jobs will be lost by December — an additional loss of 1.3 million jobs."
Full coverage: REUTERS
WORLDWIDE : FINANCE / MARKET
Oil prices slide as Trump cancels aid talks, U.S. crude stocks expand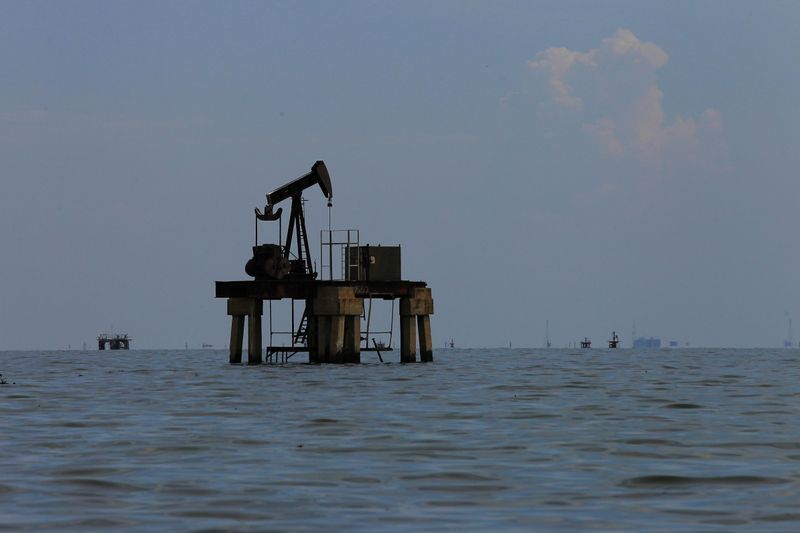 SINGAPORE – Oil prices slipped on Wednesday after U.S. President Donald Trump dashed hopes for a fourth stimulus package to boost the coronavirus-hit economy and on a larger-than-expected build-up in U.S. crude stocks.
U.S. West Texas Intermediate (WTI) crude CLc1 oil futures fell 87 cents, or 2.1%, to $39.80 a barrel by 0104 GMT while Brent crude LCOc1 futures fell by 74 cents, or 1.7%, to $41.91 a barrel.
President Trump, still being treated for COVID-19, ended talks on Tuesday with Democrats on an economic aid package for his pandemic-hit country with the U.S. presidential election only weeks away.
Price were also pressured by data from the American Petroleum Institute showing U.S. crude oil stocks rose by 951,000 barrels last week – more than expected. <API/S>
"(This was) not exactly what the recovery doctor ordered as the oil market was already tanking from a two-week high after President Trump quashed hope for a pre-election stimulus deal," said Stephen Innes, chief market strategist, at online brokerage AxiCorp.
But losses were limited by restrictions on the supply side.
Full coverage: REUTERS
Asian stocks set to dip after U.S. halts stimulus talks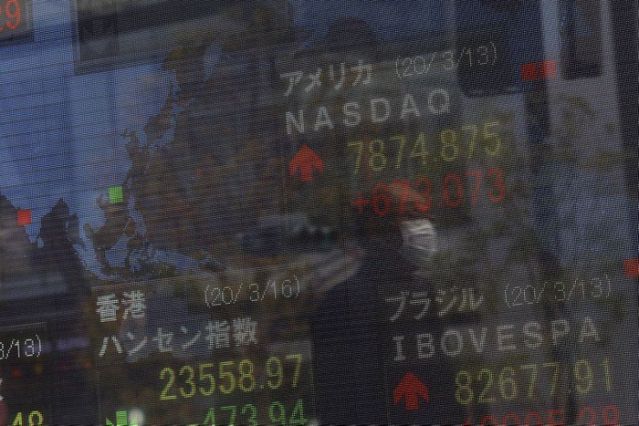 NEW YORK – Asian stocks were set to open lower on Wednesday, weighed by a weaker Wall Street finish after U.S. President Donald Trump dashed hopes for a fourth stimulus package with a tweet.
Futures for the S&P 500 EScv1 fell 0.58% in early trading, while Australia's S&P/ASX 200 futures YAPcm1 and Japan's Nikkei 225 futures NKc1 lost 0.29% and 0.17%, respectively.
Wall Street had initially moved higher on Tuesday on news that President Trump had returned to the White House from his COVID-19 hospitalization, removing some of the political uncertainty that hit investor sentiment last week.
However, those gains sharply reversed when the president announced on Twitter that he had halted negotiations for additional stimulus until after the election.
Reviving the political uncertainty, a growing number of senior U.S. government official have tested positive for coronavirus after President Trump disclosed his own diagnosis. Most recently, most members of the Joint Chiefs of Staff stopped in-person meetings and went into quarantine after a coast guard official tested positive.
Earlier on Tuesday, Federal Reserve Chairman Jerome Powell warned that the world's largest economy was in for a weak recovery without more fiscal support.
Full coverage: REUTERS
Dollar holds gains as U.S. economic doubts grow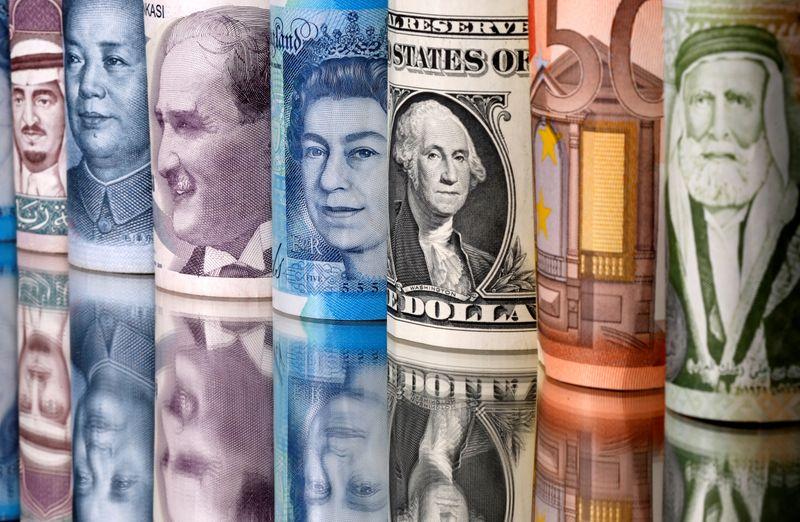 TOKYO – The dollar held onto gains against most currencies on Wednesday after Republican U.S. President Donald Trump's abrupt cancelling of talks on economic stimulus with Democrats increased risk aversion.
Currencies had only just regained a sense of calm after Trump returned to the White House from hospital, where he received treatment for the coronavirus.
Trump's surprise decision to call off stimulus talks until after the Nov. 3 presidential election increases downside risks for an already shaky U.S. economy, which is likely to favour safe harbour flows into the dollar.
"The reaction is a type of risk-off trade to buy the dollar and the yen against other currencies," said Masafumi Yamamoto, chief currency strategist at Mizuho Securities.
"Without additional stimulus, the U.S. economy will slow and the global economy will slow."
The dollar was last quoted at $1.1738 per euro, holding onto a 0.4% gain in the previous session.
The British pound was quoted at $1.2869 after skidding by 0.86% on Tuesday as optimism about Britain's trade negotiations with the European Union failed to shield sterling from the dollar's advance.
Full coverage: REUTERS