WORLDWIDE : HEADLINES
Biden win opens door for improved predictability in China-U.S. relations: state media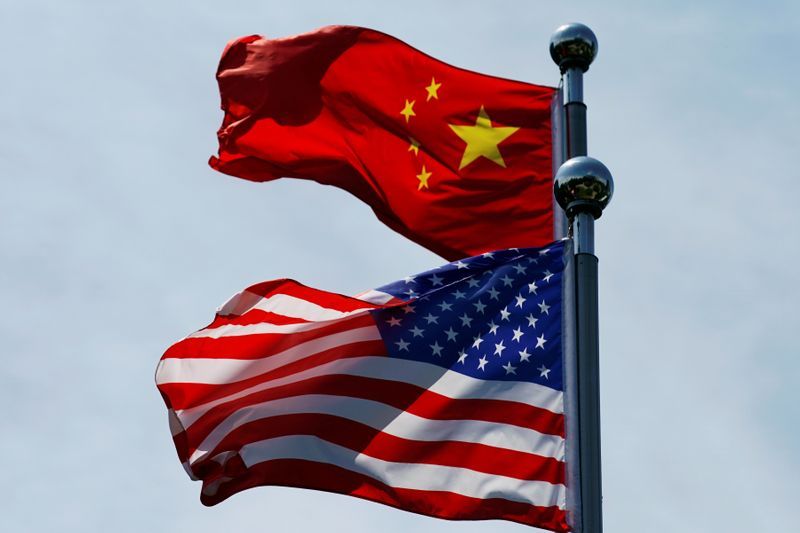 SHANGHAI – Chinese state media struck an optimistic tone in Monday in editorials reacting to Democrat Joe Biden's win of the U.S. presidential elections, saying relations could be restored to a state of greater predictability and could start with trade.
While acknowledging the United States was unlikely ease pressure on China on issues such as Xinjiang and Hong Kong, state-backed newspaper Global Times said Beijing should work to communicate with the Biden team as thoroughly as it can.
The Trump administration had deliberately created tensions in China-U.S. relations, especially after adopting a campaign strategy of pressuring China, which led to "bubbles" occurring in U.S.-China policy, it said.
"We believe it is possible to pop those bubbles," it said. "It's in the common interests of people from both countries and of international community that China-U.S. relations become eased and controllable."
The Global Times is a tabloid published by the People's Daily, the official newspaper of China's ruling Communist Party, but does not speak on behalf of the party and government.
Full coverage: REUTERS
Samsung may launch flagship phone early to grab Huawei share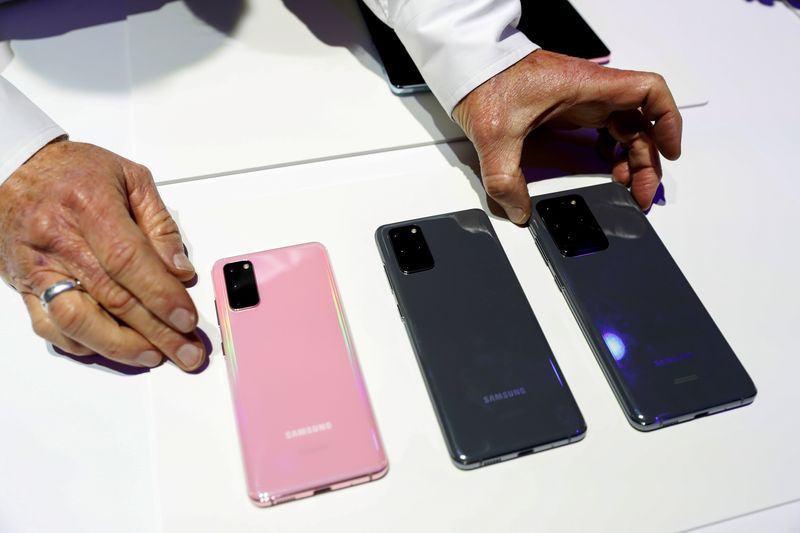 SEOUL – Samsung Electronics Co Ltd 005930.KS may launch its flagship Galaxy S smartphones more than a month earlier than expected in a bid to grab market share from Huawei and fend off competition from Apple Inc, three sources familiar with the matter said.
Huawei Technologies Co Ltd once challenged Samsung's top position in the global smartphone market, but the Chinese rival is in survival mode with U.S. restrictions choking off its supplies of chips used in smartphones and telecom equipment.
South Korean chip industry officials hope Joe Biden's presidency will ease some of those restrictions, although they are far from certain as they also expect the incoming U.S. administration to maintain a tough stance on China.
Samsung is preparing to launch its new Galaxy S21 as early as late January next year, whereas it previously launched its flagship S20 phone in early March this year, the sources said, asking not to be identified because the plan is not public.
Full coverage: REUTERS
WORLDWIDE : FINANCE / MARKETS
Stocks higher, dollar extends losses on Biden win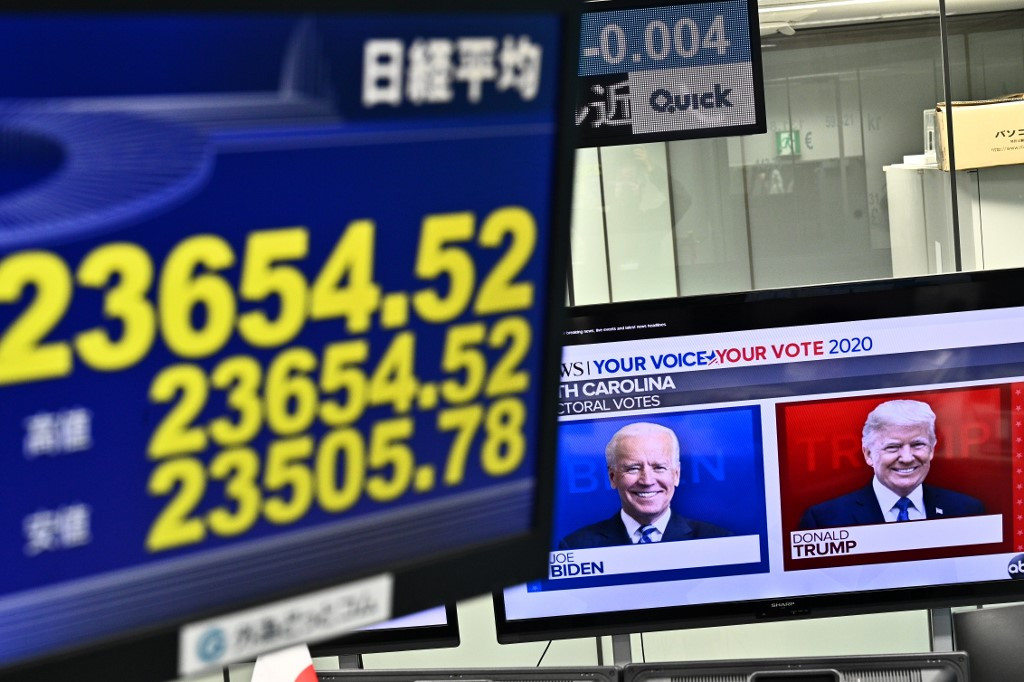 SYDNEY – Wall Street stock futures started strong on Monday while the dollar extended its downward trend as risk assets got a boost on expectations of fewer regulatory changes and more monetary stimulus under U.S. president-elect Joe Biden.
The Democratic candidate's victory at the U.S. Presidential election was largely priced in by markets, which had been trading with the view of a Biden presidency and a Republican-controlled U.S. Senate late last week.
E-mini futures for the S&P 500 ESc1 jumped 0.6% on Monday, signalling a positive start for U.S. markets.
MSCI's broadest index of Asia Pacific shares outside of Japan .MIAPJ0000PUS inched up 0.1%, after climbing 6.2% last week to clock its best weekly performance since early June.
"What appears to be divided government at this point provides more continuity of the current environment rather than the potential for wide-sweeping changes," said wealth manager Jim Wilding at Confluence Financial Partners in Pennsylvania.
"We view this is as a net positive for equity markets, particularly in this scenario given it puts the odds of higher taxes very low in the years to come," he added.
Wilding added a word of caution though with the S&P 500 .SPX not far from all-time highs.
Full coverage: REUTERS
Dollar languishes at two-month low after Biden clinches U.S. presidency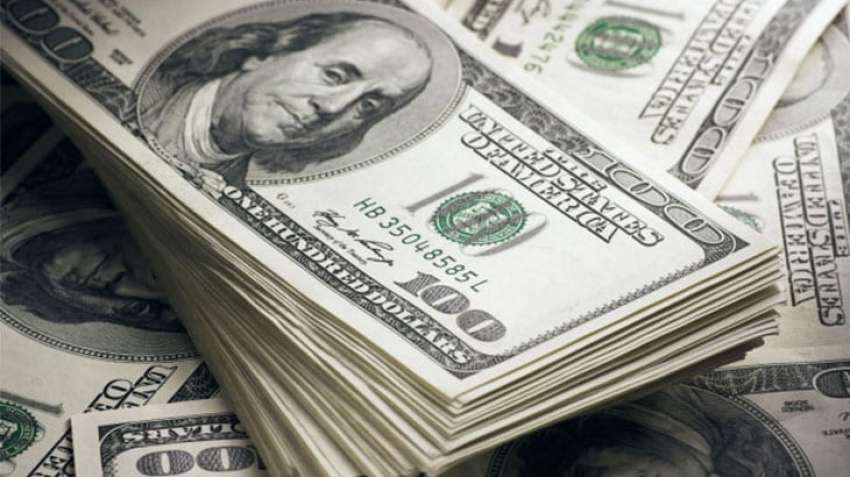 SYDNEY – The dollar hit a 10-week low on Monday as investors heralded Joe Biden's election as U.S. president by buying trade-exposed currencies on expectations that a calmer White House could boost world commerce and that monetary policy will remain easy.
The Chinese yuan struck a 28-month peak, the New Zealand dollar made a 19-month high and the Australian dollar hit a seven-week top as the dollar index fell to its lowest since early September. The South Korean won hit a 21-month high of 1,115.33 per dollar.Sterling hit its highest in more than two months while the euro rose 0.1%, extending an almost 2% gain from last week to hit a two-month high of $1.1895.
Biden crossed the threshold of the 270 electoral college votes required for victory on Saturday by winning the battleground state of Pennsylvania. Republicans appear to have retained control of the Senate, though the final makeup may not be clear until runoff votes in Georgia in January.
"The outcome is ideal from a market point of view," said CMC Markets' chief strategist in Sydney, Michael McCarthy. "Neither party controls the Congress, so both trade wars and higher taxes are largely off the agenda."
The prospect of more gridlock also means that expectations for a massive U.S. fiscal stimulus package have been lowered, which has sent bond yields sharply lower in anticipation of less borrowing and more quantitative easing from the U.S. Federal Reserve.
The broad dollar weakness had the yen a touch firmer against the U.S. dollar and just below Friday's eight-month peak of 103.18 yen per dollar, while lower U.S. bond yields also made Treasuries less attractive to prodigious buyers in Japan.
Full coverage: REUTERS
Brent crude tops $40 a barrel after Biden clinches U.S. presidency
SINGAPORE – Oil prices gained more than 2% on Monday, with Brent futures rising above $40 a barrel, after Joe Biden clinched the U.S. presidency and buoyed risk appetite, offsetting worries about impact on fuel demand from the worsening coronavirus pandemic.
Brent crude futures LCOc1 for January climbed 82 cents, or 2.1%, to $40.27 a barrel by 0101 GMT, while U.S. West Texas Intermediate crude CLc1 for December was at $37.98 a barrel, up 84 cents, or 2.3%.
Prices recovered from a 4% decline on Friday, rising along with other financial markets after Biden emerged as the winner in the U.S. presidential race on Sunday.
"Trading this morning has a risk-on flavour, reflecting increasing confidence that Joe Biden will occupy the White House, but the Republican Party will retain control of the Senate," Michael McCarthy, chief market strategist at CMC Markets in Sydney. "The outcome is ideal from a market point of view. Neither party controls the Congress, so both trade wars and higher taxes are largely off the agenda."
Full coverage: REUTERS