WORLDWIDE : HEADLINES
Fed's Kaplan rejects adding to bond buys, nods to future taper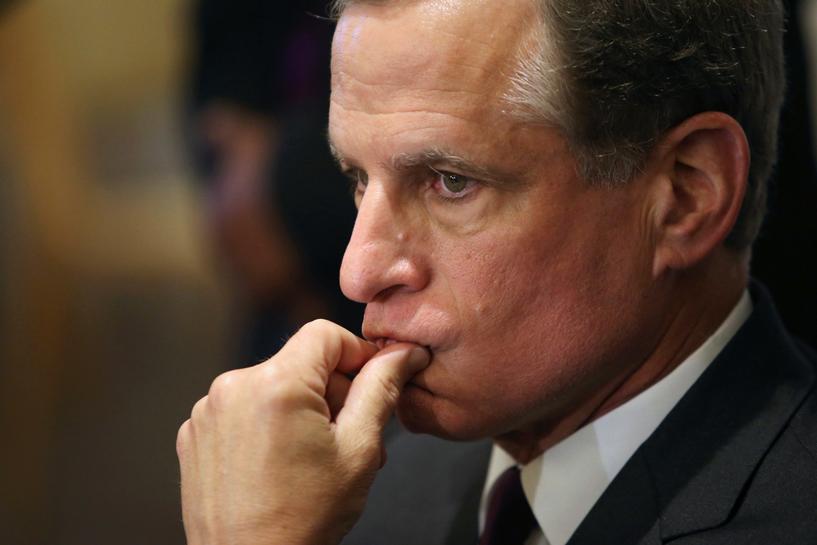 Dallas Federal Reserve President Robert Kaplan on Thursday said he sees no need for the Fed to bump up its asset purchases and signaled he would support paring those purchases as the coronavirus crisis starts to recede.
"We are already buying a significant amount of bonds as it is, and I'd be skeptical of doing more myself," Kaplan told Bloomberg Radio, saying that with long-term interest rates already low, there is little chance more bond purchases could help the real economy.
"When the crisis starts to lapse and we've weathered it, I personally would be an advocate of withdrawing these programs, the 13-3 programs need to lapse, the bond-buying needs to curtail, the Fed balance sheet growth needs to curtail. I don't think it's healthy for the markets to be addicted, or too reliant, on Fed presence … it engenders fragilities."
Full coverage: REUTERS
Japan's real wages fall for sixth straight month as pandemic bites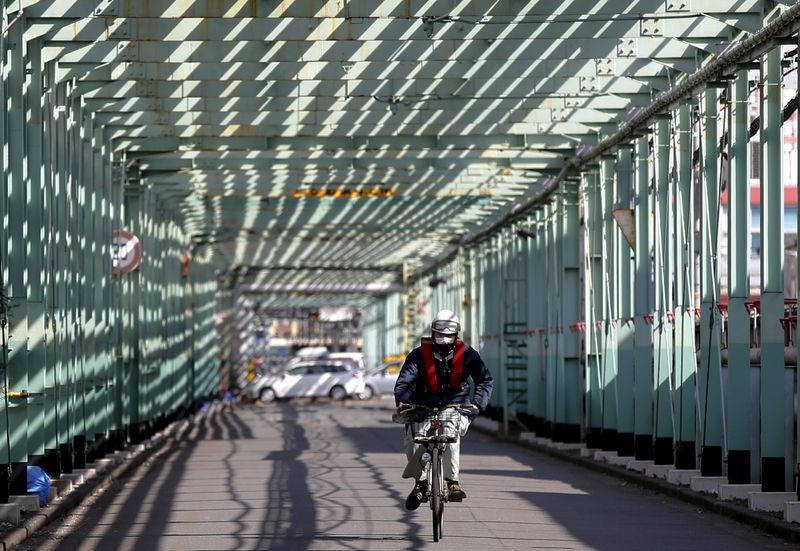 TOKYO – Japan's inflation-adjusted real wages fell for the sixth straight month in August, reflecting a big drop in overtime pay due to the impact on the labour market from the COVID-19 pandemic, government data showed on Friday.
Labour ministry data showed real wages, a key barometer of households' purchasing power, dropped 1.4% in August from a year earlier, following a downwardly revised 1.8% decline in July.
Wage earners' nominal total cash earnings fell 1.3% to 273,263 yen ($2,578.68) in August from a year earlier, the fifth consecutive month of declines.
The drop in overtime pay and summer bonuses added to a modest decline in regular pay as the economic blow from the coronavirus crisis prompted companies to cut costs.
Overtime pay, a key gauge of strength in corporate activity, dropped 14.0% in the year to August, following a downward revision to a 17.1% drop and down for a full straight year.
Regular pay – or base salary, which makes up most of total cash earnings – slipped 0.1% in August, down for the first time since June 2019.
Full coverage: REUTERS
Dollar drifts downward as investors cling to stimulus hopes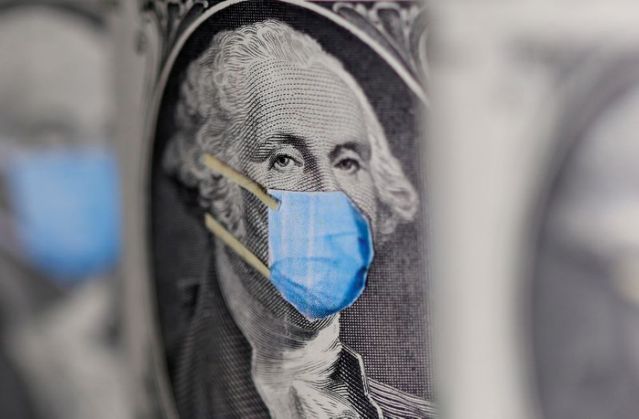 SINGAPORE – The dollar drifted toward a second consecutive weekly loss on Friday, as higher commodity prices and persistent hopes for U.S. stimulus supported investor sentiment and riskier currencies.
Talks have resumed between U.S. House Speaker Nancy Pelosi and Treasury Secretary Steven Mnuchin over coronavirus aid plans, two days after President Donald Trump ended them.
Limited progress kept dollar losses and other majors' gains modest overnight, but the dollar eased 0.06% against a basket of currencies =USD and it is down 0.3% for the week.
The prospect of stimulus to support recovery in the world's biggest economy has weighed on the dollar in the short-term by improving investors' mood and their willingness to buy riskier assets such as stocks and commodity currencies.
Investors are also regarding improving chances of a Joe Biden presidency as increasing the likelihood of stimulus, since Democrats are pressing for the largest spending package.
Full coverage: REUTERS
Asian markets to inch up as U.S. stimulus talks restart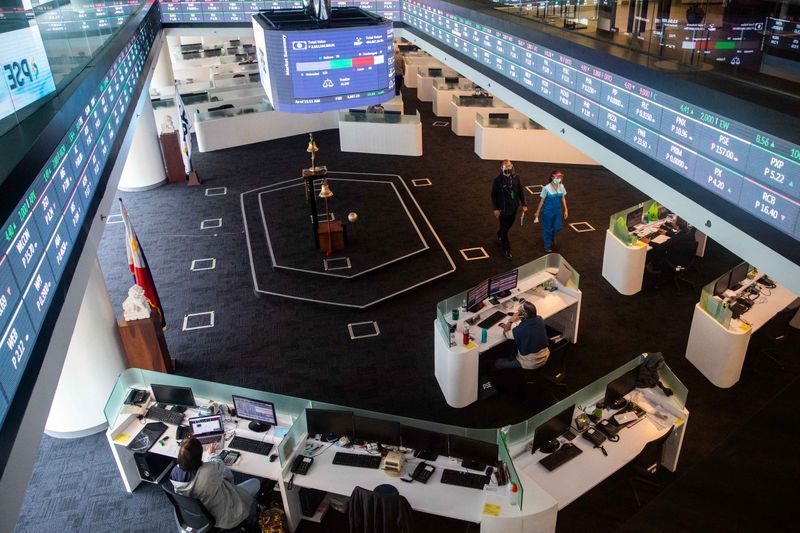 NEW YORK – Asian shares were set to track Wall Street gains on Friday as revived hopes for a U.S. stimulus deal helped investors overlook weaker-than-expected jobs data and growing global coronavirus cases.
In energy markets, oil prices rallied on production shutdowns ahead of a storm in the U.S. Gulf of Mexico and the possibility of supply cuts from Saudi Arabia and Norway.
U.S. President Donald Trump on Thursday said talks with Congress had restarted on targeted fiscal relief, after calling off negotiations earlier this week.
House Speaker Nancy Pelosi downplayed the likelihood of stand-alone bills without more comprehensive aid, but the fact that talks had resumed was enough to lift markets.
Futures for the S&P 500 rose 0.44%, Australia's S&P ASX 200 futures were 0.20% higher and Japan's Nikkei 225 futures added 0.32% in early Asia.
Mixed messages about stimulus will likely continue to trigger choppy markets, analysts said.
Full coverage: REUTERS
Oil prices pause in week-long surge Norwegian strike drives strong gains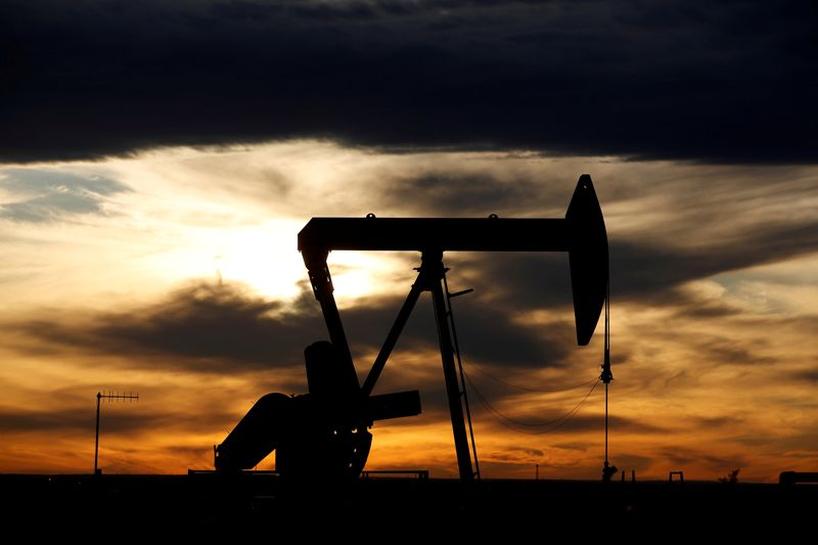 TOKYO – Oil prices eased a few cents early in trading on Friday in a breather at the end of a week of big gains propelled by a strike in Norway that raised the prospect of supply from the major producer being slashed by up to 25%.
Brent LCOc1 was down by 9 cents at $43.25 a barrel by 0152 GMT, having gained more than 3% on Thursday. U.S. West Texas Intermediate (WTI) crude CLc1 dropped 5 cents at $41.14 after also falling more than 3% on Thursday.
Both contracts are on track for gains of around 10% this week – the first rise in three weeks – yanked higher by the prospect of tighter supply on production outages in the North Sea because of the action by Norwegian oil workers.
"This could see almost one million barrels a day of crude oil impacted," ANZ Research said in a note.
Full coverage: REUTERS