WORLDWIDE : HEADLINES
Malaysia's FGV disappointed with U.S. ban on its palm oil products
KUALA LUMPUR (Reuters) – Malaysian palm oil producer FGV Holdings Bhd FGVH.KL has taken steps to fix allegations that it uses forced labour and is disappointed with the United States' ban on imports of its products over the claims, the company said on Thursday.
U.S. Customs and Border Protection (CBP) issued the ban on FGV's products on Wednesday after a year-long investigation that the agency alleges showed abuse, deception, physical and sexual violence, intimidation and the keeping of identity documents.
FGV is the world's largest producer of palm oil, used in everything from food to cosmetics. The company and other suppliers have faced past allegations of human rights abuses.
"FGV is disappointed that such decision has been made when FGV has been taking concrete steps over the past several years in demonstrating its commitment to respect human rights and to uphold labour standards," the company said in a statement.
The company said all the issues raised have been the subject of public discourse since 2015 and it has taken several steps to correct the situation, which are "documented and available in the public domain."
FGV will continue to engage with the CBP to clear its name, the company said.
Full coverage: REUTERS
Japan business sentiment perks up as hit from pandemic begins to ease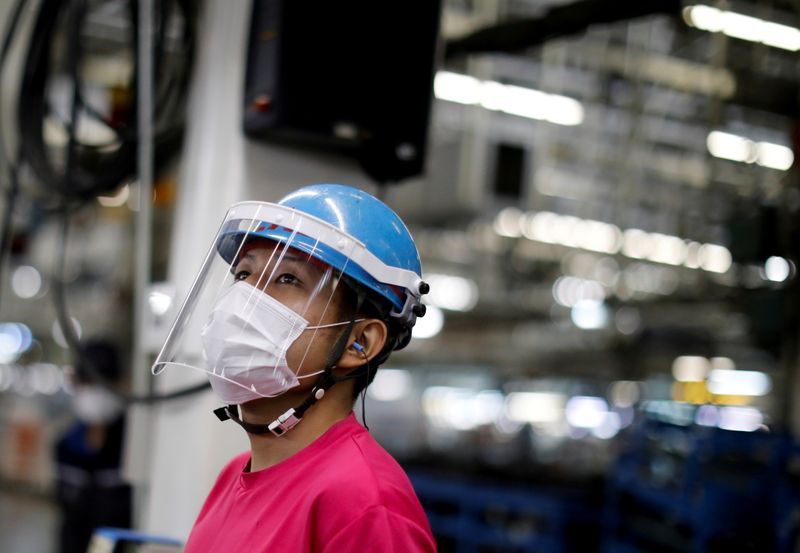 TOKYO – Japanese business sentiment improved in July-September from a 11-year low hit three months ago, a key central bank survey showed, in a sign the economy is gradually emerging from the devastating hit from the coronavirus pandemic.
The data offers some hope for new Prime Minister Yoshihide Suga's efforts to achieve an economic revival from the crisis and pave the way for hosting next year's Tokyo Olympic Games.
The headline index for big manufacturers' sentiment improved to minus 27 in September versus minus 34 in June, which was the lowest level since June 2009, the Bank of Japan's closely watched "tankan" quarterly survey showed on Thursday.
The result compared with economists' median estimate of minus 23 in a Reuters poll. While still indicating most companies' outlook remains downbeat, it was the first sign of improvement in 11 quarters.
"The big manufacturers' index turned out a little weaker than expected, reflecting an uneven recovery," said Takeshi Minami, chief economist at Norinchukin Research Institute.
Full coverage: REUTERS
WORLDWIDE : FINANCE / MARKETS
Dollar sold on stimulus hopes and recovery prospects
SINGAPORE – The dollar was on the defensive at a one-week low on Thursday, as robust U.S. data and fresh hopes for U.S. fiscal stimulus had investors confident enough about economic recovery prospects to seek out riskier currencies.
U.S. Treasury Secretary Steven Mnuchin told reporters that talks with House Speaker Nancy Pelosi "made a lot of progress" on long-awaited COVID-19 relief legislation.
Along with strong U.S. labour and manufacturing data, that helped stocks to rally and the mood pulled the dollar to a one-week low of 93.664 against a basket of currencies. [MKTS/GLOB]
Early in the Asia session the New Zealand dollar extended gains to a one-week peak of $0.6623. The Aussie rose 0.1% to $0.7170, a fraction below a one-week top of $0.7175 made overnight. [AUD/]
Mnuchin said later on Fox Business News that he would not accept the Democrats' proposed $2.2 trillion aid package, rather something closer to $1.5 trillion, adding that an agreement had been reached on direct payments to Americans.
"The two sides have come a long way," said Westpac FX analyst Sean Callow.
Full coverage: REUTERS
Asian shares set for bouncy session after Wall Street gains, weak dollar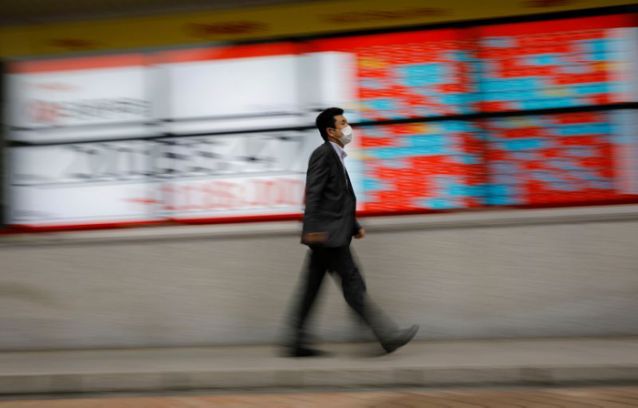 WASHINGTON – Asian equities were poised for a bouncy session on Thursday after U.S. stocks posted a second consecutive quarter of gains and safe-haven assets, including the dollar, were mixed.
Global investors spent the session digesting the rising number of COVID-19 cases and a chaotic U.S. presidential debate, while taking in better-than-expected U.S. private jobs data on the last day of a volatile quarter.
All three major indexes surged after U.S. House of Representative Speaker Nancy Pelosi and Treasury Secretary Steven Mnuchin expressed hope for a breakthrough in partisan stimulus negotiations.
But they pared gains after Senate Majority Leader Mitch McConnell warned the sides remain "far apart" in their talks.
"Between the U.S. presidential elections in a little over a month, uneven economic data and uncertainty over the COVID-19 impact … we may just see a drift in equity market pricing into Nov. 3," said Peter Kenny, founder of Kenny's Commentary LLC and Strategic Board Solutions LLC in New York.
Australian S&P/ASX 200 futures YAPcm1 were up 0.19%, while Japan's Nikkei 225 futures NKc1 were up 0.32%.
The Nikkei 225 index .N225 closed down 1.5% at 23,185.12 on Wednesday. The futures contract is up 0.84% from that close.
Hong Kong's Hang Seng index futures .HSI.HSIc1 were up 1.38%.
Full coverage: REUTERS
Oil holds steady on hopes for U.S. stimulus agreement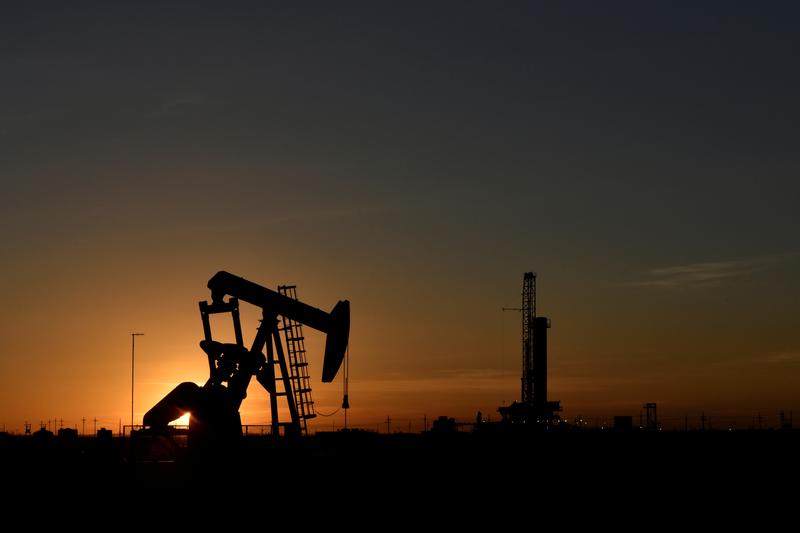 MELBOURNE – Oil prices were little changed in early trade on Thursday after U.S. lawmakers postponed a vote on a $2.2 trillion coronavirus relief package in hopes of reaching a bipartisan deal, while rising infections fuelled demand fears.
U.S. West Texas Intermediate (WTI) crude CLc1 futures slipped 1 cent to $40.21 a barrel at 0146 GMT, after jumping 2.4% on Wednesday.
Brent crude LCOc1 futures rose 3 cents to $42.33 a barrel, after falling 0.2% overnight.
U.S. Treasury Secretary Steven Mnuchin said talks with House Speaker Nancy Pelosi made progress on COVID-19 relief legislation.
WTI jumped on Wednesday after data from the U.S. Energy Information Administration showed crude stocks and distillate inventories, which include diesel and jet fuel, fell more than expected in the latest week. [EIA/S]
Full coverage: REUTERS