Worldwide: Headlines
Powell likely to stress Fed's ability to further aid economy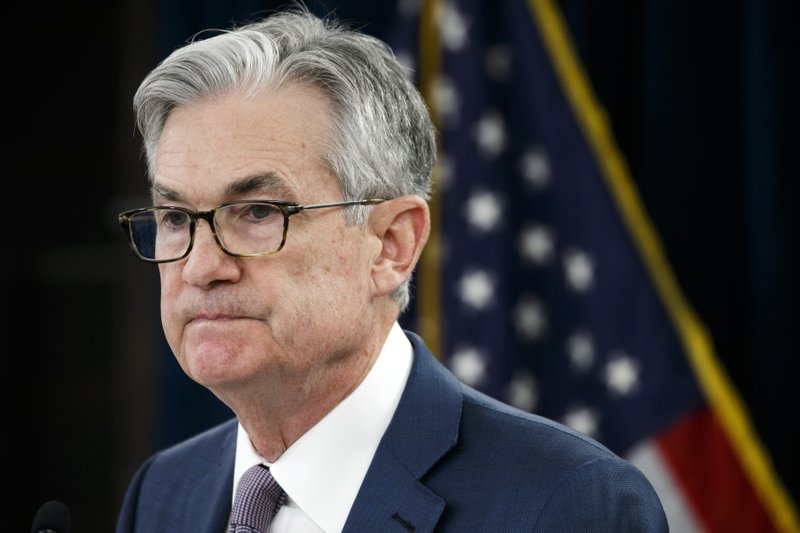 WASHINGTON (AP) — Chairman Jerome Powell faces a challenging task Wednesday: He'll need to make a convincing case that the Federal Reserve is committed to using all its tools to bolster an economy gripped by recession — without making any policy changes to show it.
At a virtual news conference after the Fed's latest policy meeting, Powell will likely drive home the message that the economy remains in need of extraordinary help despite recent despite glimmers of a possible recovery, including a government report Friday that employers surprisingly added jobs in May.
Should Powell fail to reassure investors that the Fed will keep borrowing costs ultra-low, longer-term rates could rise and further diminish an economy that has been depressed by business shutdowns forced by the coronavirus. If he succeeds, though, investors will likely draw confidence from the belief that the Fed will keep using all its tools and preserve the array of emergency lending programs it has unveiled.
"The stakes are actually really high given how little we expect out of" the meeting, said Ernie Tedeschi, policy economist at the investment bank Evercore ISI.
Since March, the Fed has slashed its benchmark short-term rate, bought $2.2 trillion in Treasury and mortgage bonds to inject cash into markets and rolled out nine lending programs to try to keep credit flowing smoothly. Most analysts expect the Fed to pause for a while and assess the economic landscape before embarking on any further actions.
"Now, it's sort of, 'Let's stop, regroup and think about what our next steps will be,' " said Tim Duy, an economics professor at the University of Oregon and author of the FedWatch blog.
Full Coverage: AP
Asian shares slip after mixed Wall Street session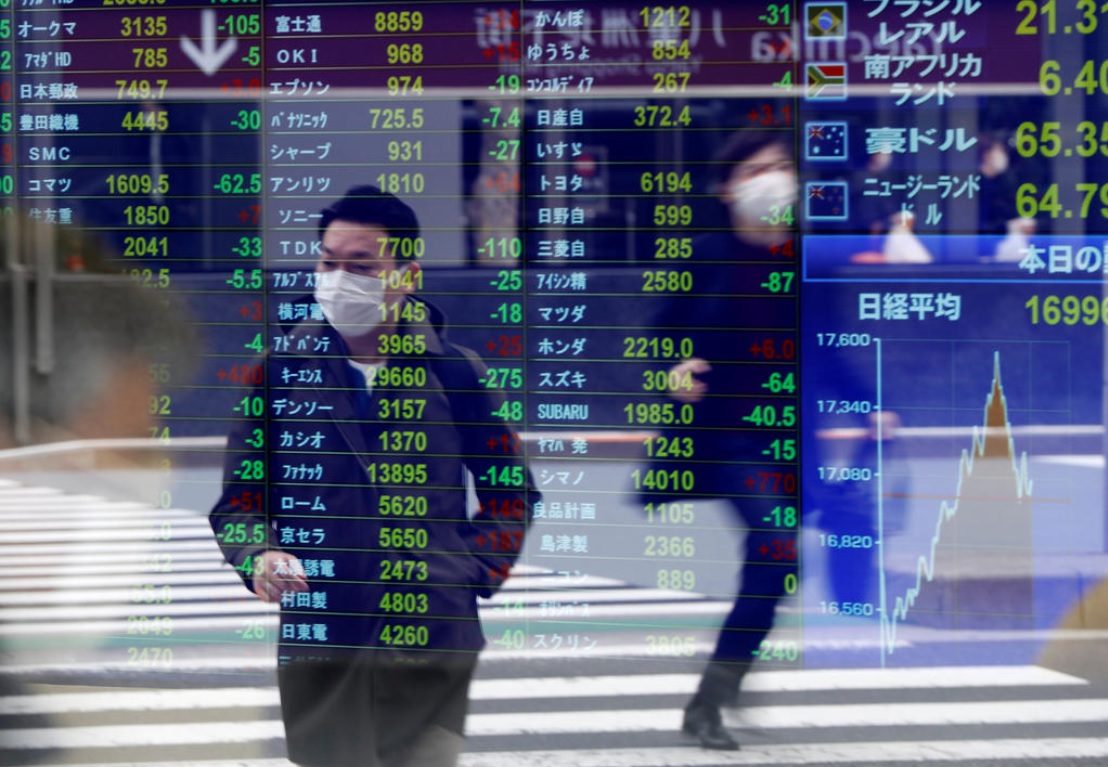 (Reuters) – Asian equities slipped on Wednesday after most U.S. stocks pared gains made during their recent rally, although the Nasdaq benchmark reached its second straight day at a record high as oil prices rose.
Investors adopted a more cautious stance as attention turned to the U.S. Federal Reserve, which wraps up its two-day meeting later on Wednesday.
"Markets have taken a pause given the run-up we've had in recent weeks," said Charlie Ripley, senior investment strategist at Allianz Investment Management. "If you look at past Fed meetings it has been gloomy so it would be interesting to see the data they put forward given the jobs report."
Australian S&P/ASX 200 fell 0.4%, Japan's Nikkei 225 index lost 0.8% and South Korea's KOSPI slipped 0.3%.
No major policy announcements are expected from the Fed, but the U.S. central bank will issue its first economic projections since December. Investors will be watching as the Fed attempts to gauge the economic cost of widespread pandemic-related lockdowns, as well as any hints of future stimulus.
The Nasdaq's 0.3% gain came on the back of strong gains in tech-related shares, a day after the index became the first major Wall Street index to confirm a new bull market. Apple, up 3.2%, gave the Nasdaq its biggest boost on Tuesday.
Full coverage: Reuters
VN stocks off from 3-month high, dragged by banks and retailers
Hanoi — Vietnamese shares gave up gains, sliding from a three-month high on Tuesday, as banks and retailers declined.
The benchmark VN-Index on the Hồ Chí Minh Stock Exchange (HoSE) inched down 0.05 per cent to end at 899.43 points.
The VN-Index gained had gained a total of 2.87 per cent in the previous four trading days to climb to its three-month high of 899.92 points.
More than 501.7 million shares were exchanged on the southern bourse, worth VNĐ7.18 trillion (US$308.5 million).
A technical error during the day forced HoSE to cancel its At-the-Close (ATC) session, which normally decides stocks' closing prices.
Local stocks rose near 905 points during the day but profit taking quickly dragged them down towards the end of the day.
Full Coverage: Vietnam News
Australia consumer sentiment rebounds to pre-pandemic levels-survey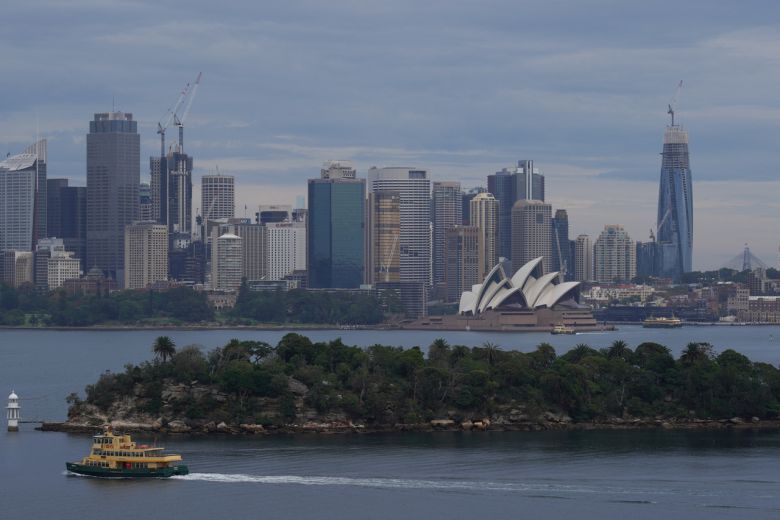 SYDNEY, June 10 (Reuters) – A measure of Australian consumer sentiment rose for a second straight month in June to recover all of the historic loss suffered during the peak of the coronavirus lockdowns, a promising sign for spending and the economy in general.
Wednesday's survey showed the Melbourne Institute and Westpac Bank index of consumer sentiment climbed 6.3% in June, from May when it jumped a record 16.4%.
The rise took the index back to where it was at the start of the year, though it remained 7% lower than in June 2019. The index reading of 93.7 also meant pessimists still out numbered optimists.
"Remarkably, consumer confidence is now back around pre-COVID levels, having recovered all of the extreme 20% drop seen when the pandemic exploded in March-April," said Westpac chief economist Bill Evans.
"Confidence has clearly been buoyed by Australia's continued success in bringing the coronavirus under control, which has in turn allowed for a further easing in social restrictions over the last month."
A separate weekly survey from ANZ showed confidence dipped 1.3% last week after a record stretch of gains, mainly due to a pullback in whether it was a good time to buy a major household item. That measure had bounced 50% from the lows reached at the peak of the lockdowns.
Full Coverage: Reuters
Japan's April core machinery orders fall at fastest pace since Sept 2018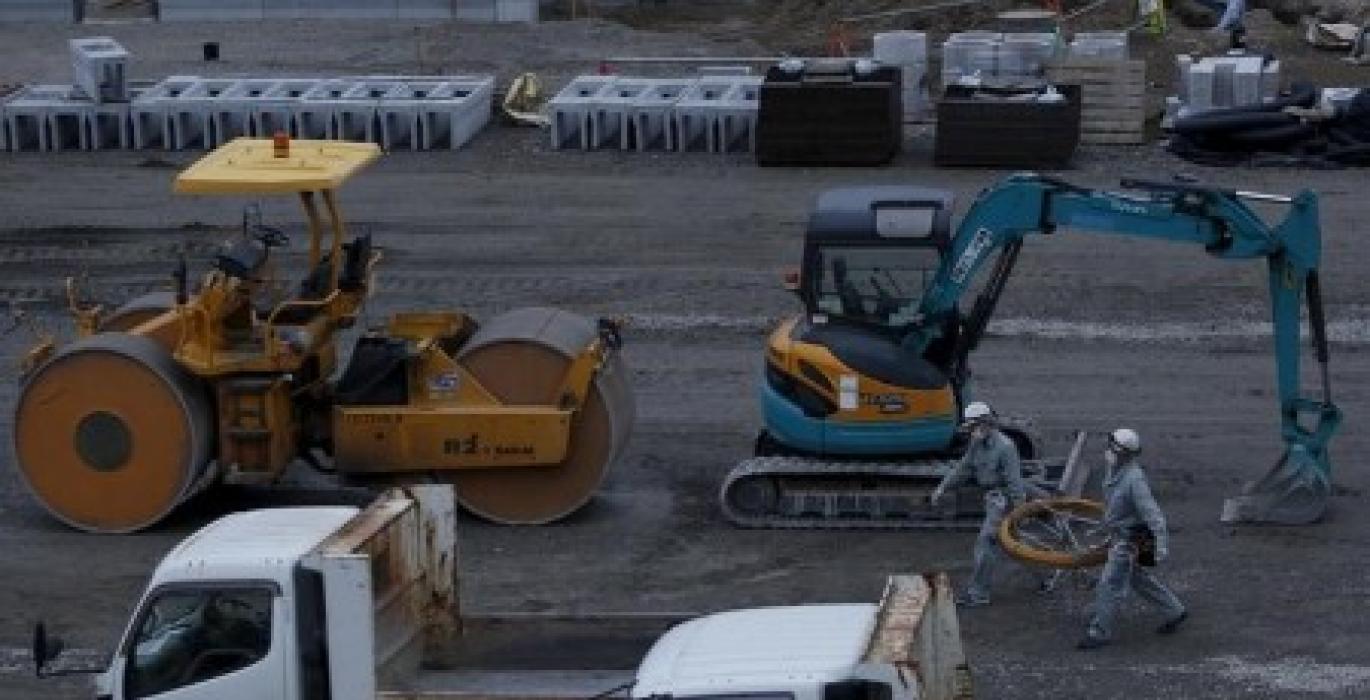 TOKYO, June 10 (Reuters) – Japan's core machinery orders dropped in April at their quickest pace since September 2018 as the hit to business spending from the coronavirus pandemic deepened.
Core machinery orders, a highly volatile data series regarded as an indicator of capital spending in the coming six to nine months, tumbled 12.0% in April from the previous month, Cabinet Office data showed on Wednesday.
The drop was larger than an 8.6% decline seen by economists in a Reuters poll, and followed the previous months' much smaller 0.4% fall.
The world's third-largest economy fell into recession in the last quarter, which is expected to deepen in the current quarter as businesses struggle with weak overseas demand.
The soft machinery orders data came after separate, preliminary data showed on Tuesday Japan's machine tool orders fell 52.8% in May from a year earlier.
Wednesday's data showed overseas orders dropped 21.6% from the previous month for their biggest tumble since April 2019, highlighting growing concerns about the external environment.
Full Coverage: Reuters
China's factory prices continued to fall in May, but consumer inflation slowed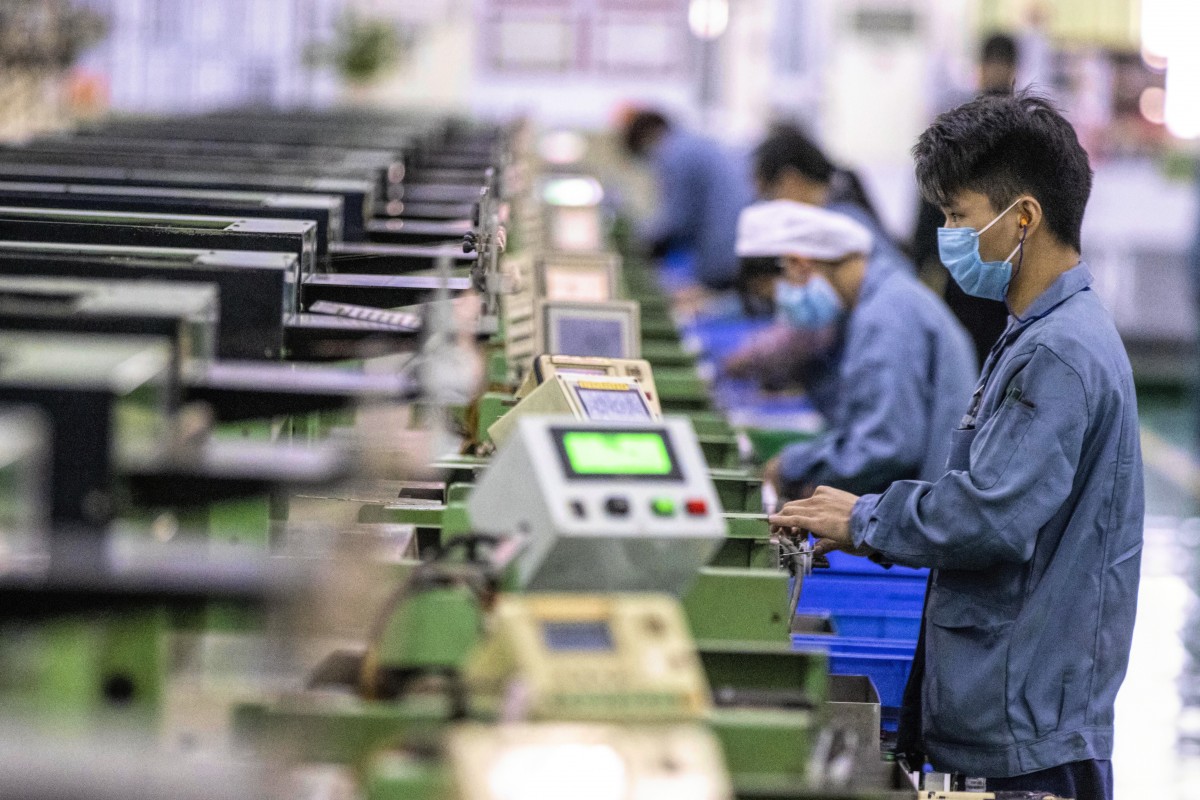 China's manufacturing sector continued to suffer from the impact of the coronavirus pandemic in May, as data released on Wednesday showed factory gate prices plunged at a faster pace last month.
The producer price index (PPI), reflecting the prices that factories charge wholesalers for their products, fell 3.7 per cent year-on-year in May, data from the National Bureau of Statistics showed.
That was worse than April's reading of a 3.1 per cent decline and above a the 3.3 per cent contraction tipped by analysts in a survey by Bloomberg.
The consumer price index (CPI), meanwhile, rose to 2.4 per cent from a year earlier, down from 3.3 per cent gain in April, the NBS said. Analysts had expected an inflation rate of 2.7 per cent.
Within the CPI, food prices jumped 10.6 per cent year-on-year, down 3.5 per cent from April.
Prices for pork – a staple meat in China – were up 81.7 per cent, a deceleration of 8.1 per cent from a month earlier.
Full Coverage: South China Morning Post
Chinese companies put U.S. listing plans on ice as tensions mount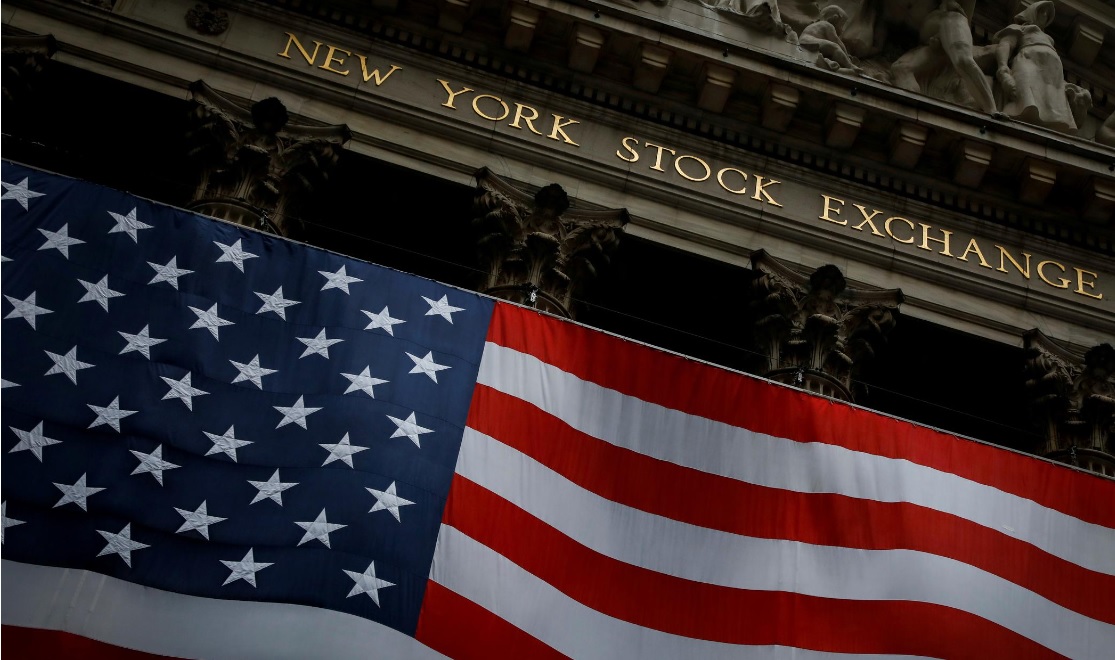 SHANGHAI/HONGKONG (Reuters) – Chinese companies are putting off plans for U.S. listings as tensions between the world's top two economies rise, lawyers, bankers, accountants and regulators involved in what has been a major capital-raising route told Reuters.
The drop in interest, especially from those in the early stages of planning, is the result of a proposed U.S. legislation that would make it harder for some Chinese firms to debut in America and mounting scrutiny following an accounting scandal at Chinese Starbucks rival Luckin Coffee (LK.O).
"We have seen clients putting their U.S. IPO plans on hold for now," said Stephen Chan, a partner at law firm Dechert LLP in Hong Kong. "The underlying reason for the slowdown is the relationship between the U.S. and China," he added.
"If tensions between the two nations remain, we would expect the slowdown to continue," Chan said.
Chinese groups have raised $1.67 billion via initial public offerings in New York this year and are looking to raise about half billion more on U.S. exchanges, Dealogic data shows.
In 2019, they raised $3.5 billion.
Full Coverage: Reuters