Worldwide: Headlines
North Korea says U.S. meddling in inter-Korean affairs could affect election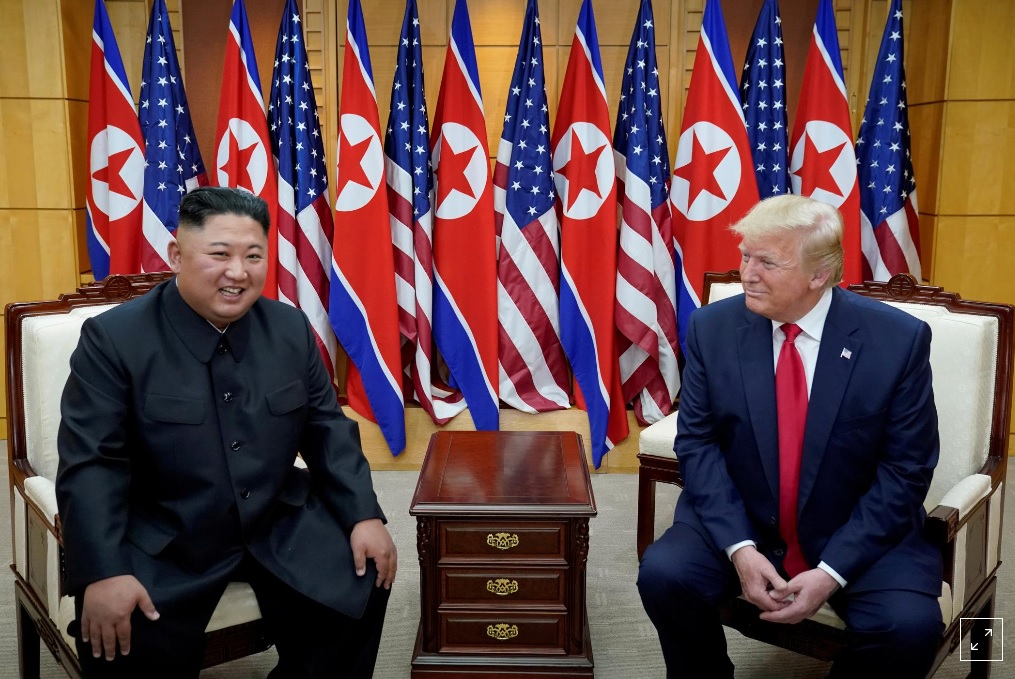 SEOUL (Reuters) – North Korea said on Thursday the United States has no standing to comment on inter-Korean affairs, and it is in Washington's interest to stay quiet if it wants the upcoming presidential election to go smoothly, state media reported.
The statement comes after the U.S. State Department said it was disappointed at North Korea for suspending communication hotlines with South Korea on Tuesday.
"If the U.S. pokes its nose into others' affairs with careless remarks, far from minding its internal affairs, at a time when its political situation is in the worst-ever confusion, it may encounter an unpleasant thing hard to deal with," Kwon Jong Gun, director-general for U.S. affairs at North Korea's Foreign Ministry, said in comments carried by state news agency KCNA.
The United States should "hold its tongue" and address its own domestic problems unless it wants to "experience a hair-raiser," he said.
"It would be good not only for the U.S. interests but also for the easy holding of upcoming presidential election."
It is unclear what North Korea would do to disrupt the election or cause problems for U.S. President Donald Trump's re-election campaign, said James Kim, a research fellow at the Asan Institute for Policy Studies in Seoul.
Full Coverage: Reuters
Dollar, stocks slip as Fed signals slow growth
NEW YORK (Reuters) – The dollar slid to a three-month low and a gauge of global stocks fell on Wednesday after the Federal Reserve projected a more sluggish recovery than the market expected, but the Nasdaq hit a fresh high on expectations of low interest rates past 2022.
The greenback fell to three-month troughs against the euro, sterling and Swiss franc after the end of a two-day meeting of the Fed's policy-setting committee, in which it repeated its promise of continued extraordinary support for the economy.
Policymakers projected a 6.5% decline in gross domestic product this year and a 9.3% unemployment rate at year's end. The key overnight interest rate, or federal funds rate, would remain near zero through at least 2022, a Fed statement said.
"What they're looking at is a rebound that is going to take at least until 2022. That fits maybe a little worse-than-expected consensus," said Marvin Loh, senior global macro strategist at State Street Global Markets in Boston.
MSCI's gauge of stocks across the globe shed 0.27% while the Dow industrials and benchmark S&P 500 closed lower. But the Nasdaq rose as low interest rates are good for growth-oriented companies that may take longer to turn profitable, such as Amazon.com as it grew, Loh said.
"They're longer duration-type companies that benefit from a good growth profile. Their earnings are further out," he said.
Full Coverage: Reuters
Asia stock rush pauses, bonds rally on sober Fed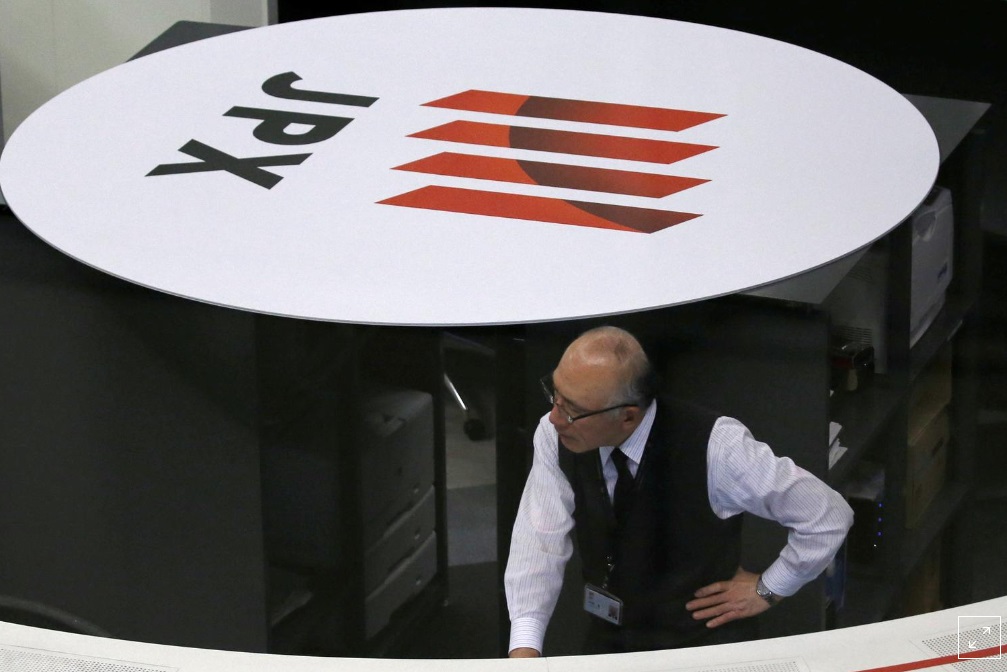 SYDNEY (Reuters) – Asian shares eased on Thursday while bonds rallied after a downbeat economic outlook from the U.S. Federal Reserve stoked speculation it would have to add to already historic levels of stimulus to safeguard recovery.
Still, stock losses were modest given the scale of their recent rise. MSCI's broadest index of Asia-Pacific shares outside Japan dipped 0.3%, a natural pause after 10 straight sessions of gains.
Japan's Nikkei slipped 1.1% as the yen firmed, while Chinese blue chips were off 0.4%. E-Mini futures for the S&P 500 fell 0.4%.
The Dow had ended Wednesday down 1.04%, while the S&P 500 lost 0.53%. Bucking the trend, the Nasdaq Composite added 0.67% to a fresh record helped by gains in Microsoft and Apple.
In a challenge to the stock market's recent optimism, the Fed predicted the U.S. economy would shrink 6.5% in 2020 and unemployment would still be at 9.3% at year's end.
Data out earlier had also shown core U.S. consumer prices fell for a third straight month in May, the longest stretch of declines on record.
Full Coverage: Reuters
Oil prices drop on concerns about patchy demand recovery, record U.S. stocks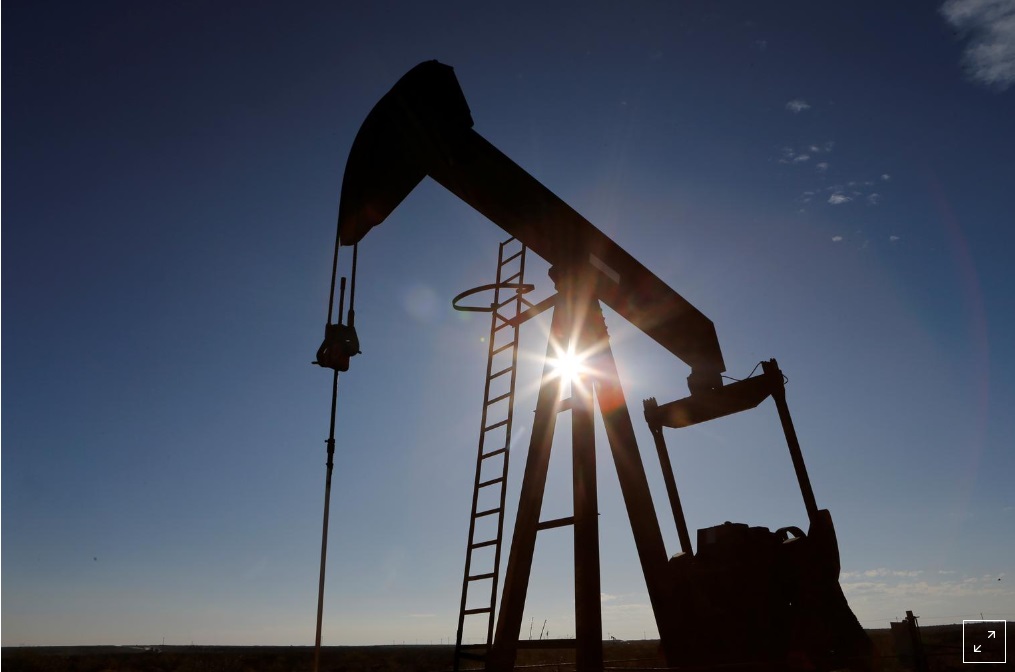 MELBOURNE (Reuters) – Oil prices fell more than 2% on Thursday on worries about slow demand growth with coronavirus cases rising, U.S. crude stockpiles hitting an all-time high and the U.S. Federal Reserve projecting recovery from the pandemic would take years.
U.S. West Texas Intermediate (WTI) crude CLc1 futures erased gains from Wednesday, falling as low as $38.42 a barrel. The benchmark contract was down 2.5%, or 99 cents, at $38.61 at 0211 GMT.
Brent crude LCOc1 futures fell 2.2%, or 92 cents, to $40.81 a barrel, also giving up gains from Wednesday.
U.S. crude inventories rose unexpectedly by 5.7 million barrels in the week to June 5 to 538.1 million barrels – a record – as imports were boosted by the arrival of supplies bought by refiners when Saudi Arabia flooded the market in March and April, data from the Energy Information Administration showed.
At the same time, gasoline stockpiles grew more than expected to 258.7 million barrels. Distillate stockpiles, which include diesel and heating oil, rose by 1.6 million barrels, but the increase was smaller than in previous weeks.
The market took a negative view on the stock build, even though there were signs of improving gasoline demand in the data, too, said Commonwealth Bank commodities analyst Vivek Dhar.
Full Coverage: Reuters
In Singapore, expatriates hit by coronavirus pay cuts, lay-offs fear for future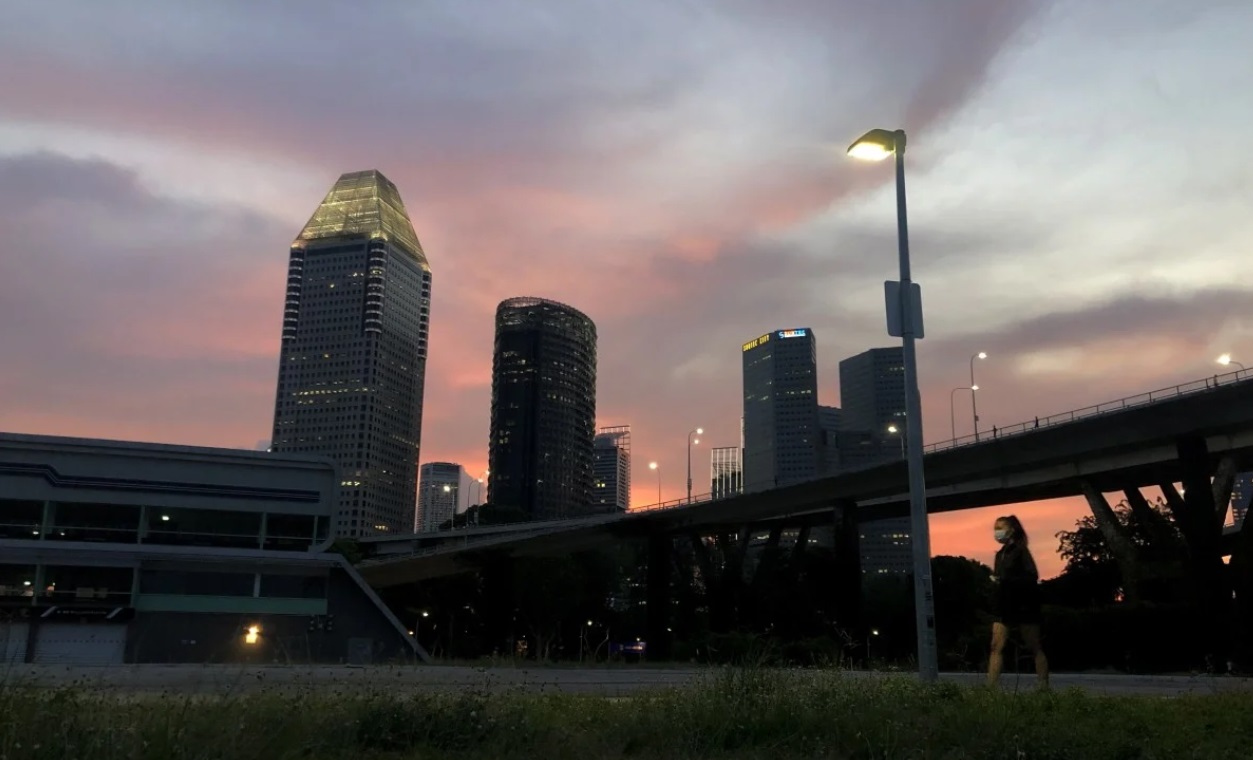 Martha Liv used to think that living and working in Singapore would give her family a chance to save the money they needed to buy a home when they moved back to Europe. But ever since her husband was forced to take a 20 per cent pay cut in the wake of the coronavirus pandemic, the 36-year-old has been struggling to balance the books.
A request to reduce the S$2,700 (US$1,948) they pay in rent each month was rejected by their landlord, leaving Liv to try and find ways to stretch the remainder of her husband's monthly pay packet – now S$6,000 before rent is paid.
She shops at the wet market instead of the supermarket, buys regional ingredients rather than those imported from the West and manages the household while looking after their 17-month-old son without domestic help. "It's not cheap living here," she said. "We're taking from our savings for our normal expenses. How many months can you live on your savings?"
But at least Liv's family of three doesn't have to leave in a hurry. Sabrina, who asked to be identified only by her first name, is in the midst of packing up her belongings after her husband was told by his employer that he would be sent back to the US. He used to manage the China operations of his company, which provides electronics manufacturing services, but now the couple has had to take their two sons – ages 7 and 11 – out of school in Singapore and Sabrina is preparing to homeschool them in the US. The family dog will be left behind until direct flights between the two countries resume.
"I was in shock and denial and very angry," Sabrina said. "Basically, all families from the company were being asked to repatriate and only essential people that needed to stay to continue the business in Singapore or with China would remain."
Liv and Sabrina are not alone. Across Singapore, expatriates are facing employment uncertainty, with some having already lost their jobs. This is unusual for a city that is regularly ranked among the world's most expensive and whose resident expatriates are better known for being paid eye-watering sums that led to one spending S$10,000 to rent a pool for a month during the partial lockdown that began in April.
Full Coverage: South China Morning Post
JD.com set to price Hong Kong secondary listing at HK$226 a share, a slight discount to Nasdaq close, a source says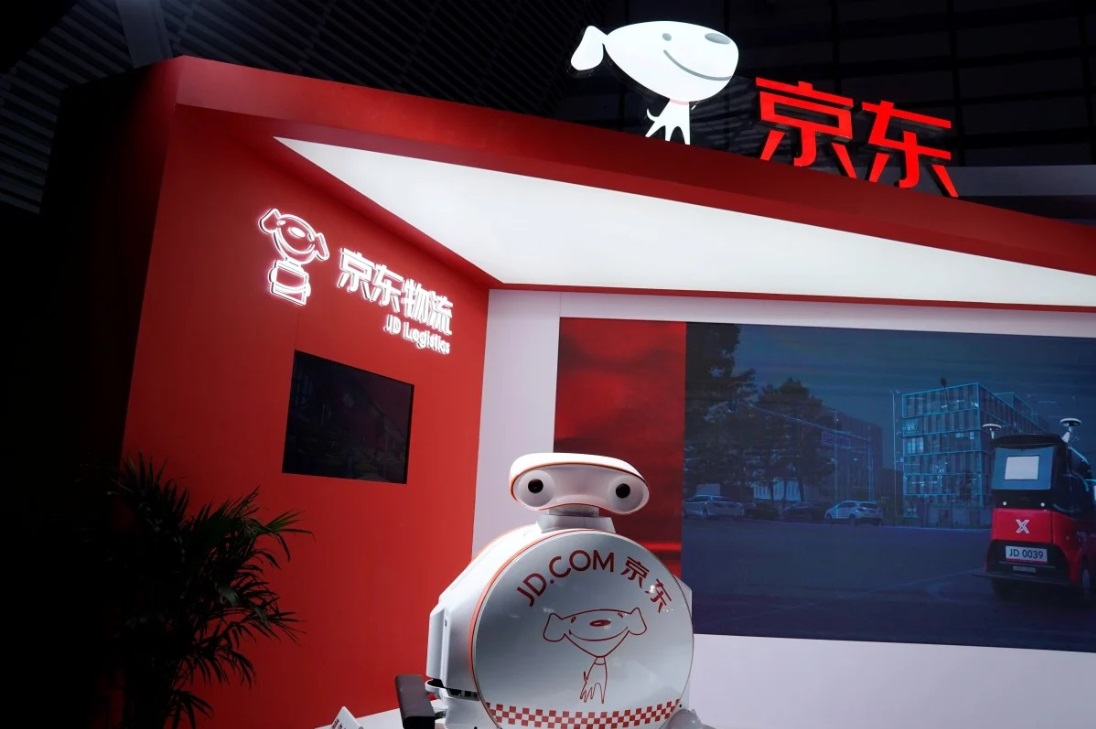 JD.com, one of China's largest e-commerce sites, looks set to price its secondary listing in Hong Kong at HK$226 a share (US$29.16), in one of the largest fundraisings so far this year in the city.
Investors flocked to the share sale by the Beijing-based firm, oversubscribing to the offer by multiple times, according to a person familiar with the deal, declining to be named for speaking about a matter that is not publicised.
The Hong Kong share sale is set to price at a 3.9 per cent discount to JD.com's Nasdaq-traded shares that last closed at US$60.70 a share, said the source. The shares traded in Hong Kong will be fully fungible with American depositary receipts at a ratio of one ADS to two ordinary shares, according to a deal terms sheet.
JD.com is the latest in a list of US-listed technology companies raising funds in Hong Kong – following Alibaba Group Holdings and NetEase – as US politicians dial up their demands to fence off Wall Street from Chinese capital amid rising US-China tension. Their initial public offerings also add up to a vote of confidence in Hong Kong as a financial hub after months of anti-government protests and the economic fallout from the coronavirus pandemic.
JD.com, founded by Richard Liu Qiangdong, launched its share sale on Friday and was already oversubscribed by Monday. The firm is set to make its trading debut on the Hong Kong exchange on June 18.
The online shopping company is following in the footsteps of its larger rival and South China Morning Post owner Alibaba, which raised US$12.9 billion through a secondary listing in Hong Kong last November.
Full Coverage: South China Morning Post
ASEAN to ensure social security for COVID-19 vulnerable groups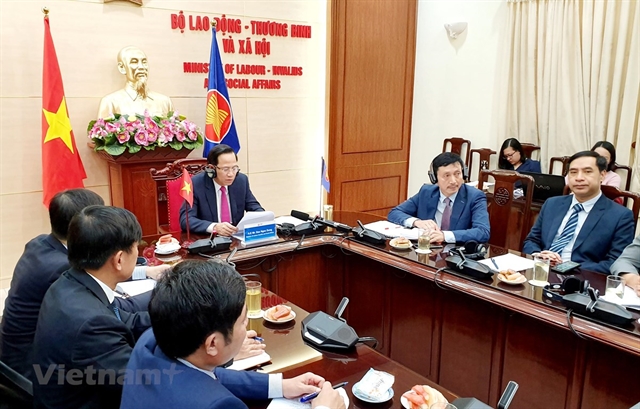 Hanoi — Welfare ministers of ASEAN countries have pledged to implement policies towards vulnerable people as well as minimise negative impacts of the COVID-19 pandemic on the elderly, women, and especially children.
That was included in a joint statement resulting from an online ASEAN Ministerial Meeting on Social Welfare and Development (AMMSWD) on Wednesday. Ten ministers in charge of welfare and social development from ASEAN member countries and the ASEAN Secretary General attended the conference.
The statement emphasised ensuring social security, strengthening the resilience of the poor and vulnerable groups during and after the COVID-19 pandemic.
Accordingly, the ministers will also work closely to ensure access to social security and appropriate allocation of resources from public funds for social spending, protect the rights, safety and dignity of people in vulnerable groups. They will also ensure the health and safety of social workers on the frontline in response to the pandemic.
Cross-sector co-operation will be strengthened at national and regional levels. The ministers agreed to develop comprehensive pandemic recovery programmes as well as develop continuous plans and measures to ensure the integration of people with disabilities, be gender responsive and age sensitive, and promote children's participation.
During the online meeting, the ministers shared policies and programmes related to social security and welfare as well as national support for the people, especially for vulnerable groups affected by the COVID-19 pandemic. They also proposed recommendations for promoting social security and welfare in the region.
Full Coverage: Vietnam News