WORLDWIDE : HEADLINES
U.S. President-elect Biden holds phone calls with Australia, Japan, South Korea leaders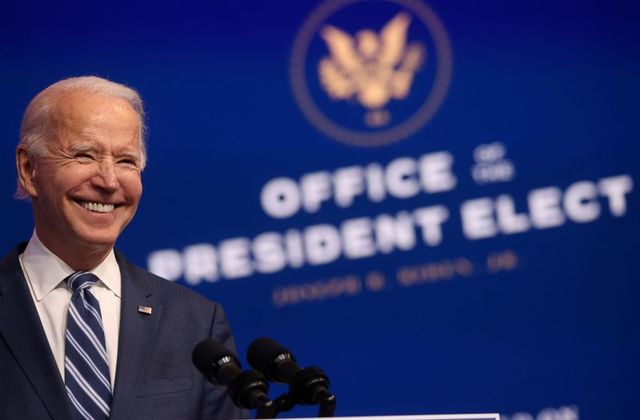 WASHINGTON – U.S. President-elect Joe Biden has held separate congratulatory phone calls with the leaders of Australia, Japan and South Korea, his transition office said on Wednesday.
All sides expressed their determination to strengthen bilateral ties as well as tackle global issues such as the coronavirus pandemic and climate change, the office said.
After defeating President Donald Trump last week, Biden has focused on laying the foundation of his administration, while the Republican incumbent Trump has been pressing ahead with his long-shot strategy to upend his election defeat with lawsuits.
Full coverage: REUTERS
Alibaba's Singles Day sales top $74 billion, planned rules hit shares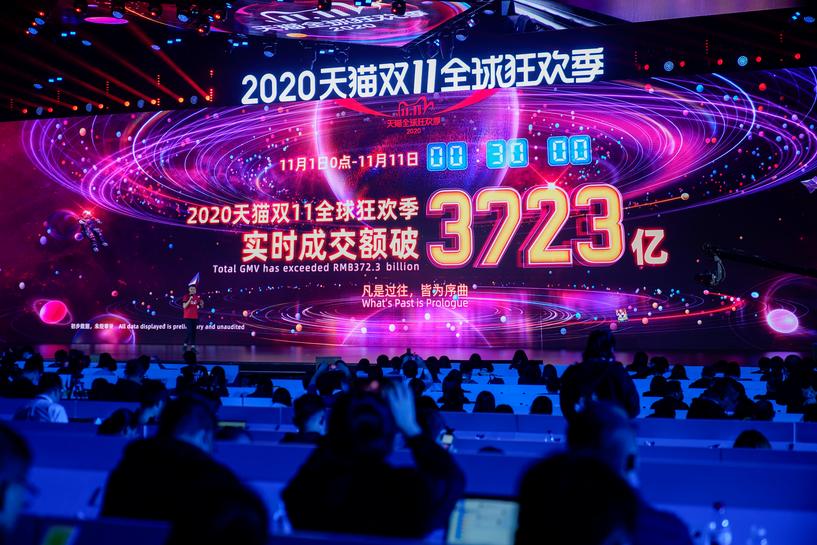 HANGZHOU, China – Alibaba sales for its post-COVID-19 Singles' Day shopping extravaganza hit $74 billion, a haul that was overshadowed by a 10% drop in its shares on Wednesday after China published draft anti-trust rules aimed at internet platforms.
The world's biggest sales event – eclipsing Black Friday and Cyber Monday in the United States – spanned 11 days this year, and brought sellers on AliBaba's platforms 21 times as many orders by value as Amazon.com Inc's two-day global Prime Day last month.
Such is its size that its performance is widely considered indicative of China's post-virus economic recovery.
Alibaba rivals JD.com Inc and Pinduoduo Inc as well as firms such as Douyin – the Chinese version of Beijing ByteDance Technology Co Ltd's TikTok – also held Singles' Day events.
"Because of COVID-19, many Chinese cannot go overseas," Vice President Liu Bo told reporters. "This actually stimulates online consumption."
Full coverage: REUTERS
WORLDWIDE : FINANCE / MARKETS
Oil keeps climbing on hopes OPEC+ will hold back supply as COVID-19 cases rise
MELBOURNE – Oil prices rose in early trade on Thursday, taking the week's gains to more than 12% on growing hopes that the world's major producers will hold off on a planned supply increase as soaring cases of COVID-19 dent fuel demand.
Algeria's energy minister said on Wednesday that OPEC+ – grouping the Organization of the Petroleum Exporting Countries (OPEC) and other suppliers including Russia – could extend current production cuts of 7.7 million barrels per day (bpd) into 2021, or deepen them further if needed.
The weakening outlook has piled pressure on OPEC+ to delay a supply increase of 2 million bpd scheduled for January, which the market is now pricing in, analysts said.
U.S. West Texas Intermediate (WTI) crude futures climbed 35 cents, or 0.8%, to $41.80 a barrel at 0130 GMT, while Brent crude futures rose 31 cents, or 0.7%, to $44.11 a barrel.
Both Brent and WTI have soared this week, lifted by hopes that the global coronarivus pandemic can be brought under control after initial trial data showed an experimental COVID-19 vaccine being developed by Pfizer Inc PFE.N and Germany's BioNTech 22UAy.DE was 90% effective.
Full coverage: REUTERS
Dollar holds gains as investors adjust vaccine expectations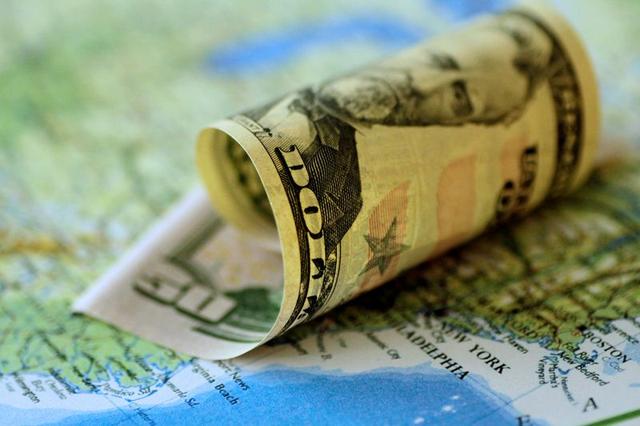 SYDNEY – The dollar held broad gains on Thursday as investors adjusted some of their expectations about a COVID-19 vaccine, which tempered a recent rally in risk assets but kept enough confidence to support the greenback against safe-havens.
The dollar index sat just below a one-week high hit overnight and the dollar stood close to a one-week top against the Swiss franc and a three-week peak against the yen.
The yen, a popular vehicle for bets against the dollar, is now at 105.41 per dollar, some 2% below an eight-month high it hit against the greenback last week, when Joe Biden's lead in the U.S. election spurred a wave of dollar selling.
The euro slipped 0.3% overnight after the European Central Bank said it would focus on bond buying and cheap loans to boost pandemic-wrecked economies, while the British pound was lower as Brexit trade talks dragged on. [GBP/]
Only in the Antipodes was the dollar weaker or steady, after the kiwi leapt following an upward adjustment in the Reserve Bank of New Zealand's "unconstrained" cash rate projection, which prompted traders to trim expectations for negative rates.
Full coverage: REUTERS
Nasdaq closes higher with technology stocks back in favor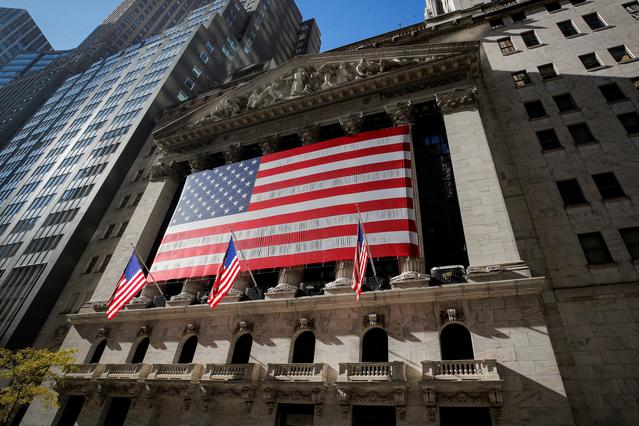 The Nasdaq closed up 2% on Wednesday as investors switched back to technology stocks and away from economically sensitive sectors as they weighed COVID-19 vaccine progress against a virus surge and likely timing for a economic rebound.
After falling sharply for two days, the tech-heavy Nasdaq .IXIC was boosted by "stay-at-home" stocks such as Microsoft MSFT.O and Netflix Inc NFLX.O, which closed up more than 2% and Amazon.com Inc AMZN.O and Apple Inc AAPL.O, which advanced more than 3%.
Monday's encouraging late-stage coronavirus vaccine trial data had prompted a two-day rotation away from technology stocks into sectors that outperform coming out of a recession such as industrials .SPLRCI, materials .SPLRCM and energy .SPNY.
But investors changed gears Wednesday to buy the S&P growth index .IGX, which includes the less economically sensitive technology stocks, and sell the value index .IVX, which includes banks and energy stocks.
"We'll probably have these fits and starts of the rotation until we get into the spring," said Shawn Snyder, head of Investment Strategy at Citi Personal Wealth Management. "There's still really strong earnings for these technology companies and you're still facing a potential surge in COVID cases through the winter months and renewed restrictions and lockdowns."
The Dow Jones Industrial Average .DJI fell 23.29 points, or 0.08%, to 29,397.63, the S&P 500 .SPX gained 27.13 points, or 0.77%, to 3,572.66 and the Nasdaq Composite .IXIC added 232.58 points, or 2.01%, to 11,786.43.
Full coverage: REUTERS