WORLDWIDE : HEADLINES
Japan September wholesale prices slump, heightening deflation risk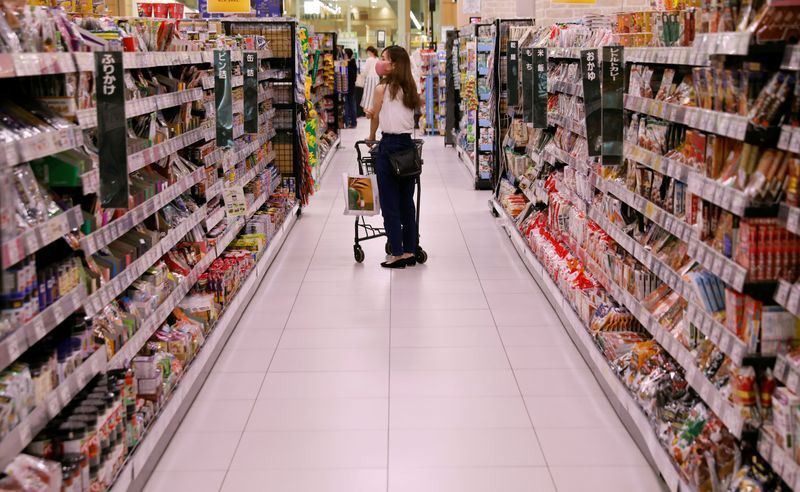 TOKYO – Japanese wholesale prices fell 0.8% in September from the same month a year earlier, data showed on Monday, marking the seventh straight month of year-on-year declines and heightening the risk the country will slide back into deflation.
Squeezed mostly by soft global demand for commodities and Japanese machinery goods, the weakness in wholesale prices highlights the challenge Tokyo faces in cushioning the impact of the coronavirus pandemic on the world's third-largest economy.
The 0.8% fall in the corporate goods price index (CGPI), which measures the price companies charge each other for their goods and services, was bigger than a median market forecast for a 0.5% drop. It followed August's 0.6% year-on-year decrease.
Wholesale prices also slid 0.1% in September from August, marking the first on-month drop in four months, the data released by the Bank of Japan (BOJ) showed.
"With the global economy still reeling from the pandemic's pain, the pace of its recovery remains modest. That will weigh on Japan's wholesale inflation," a BOJ official told a briefing.
The drop in wholesale prices adds to headaches for the BOJ, which frets that sluggish consumption, particularly for services, will push consumer inflation further away from its 2% target.
Full coverage: REUTERS
U.S. energy companies begin restoring oil and gas output after hurricane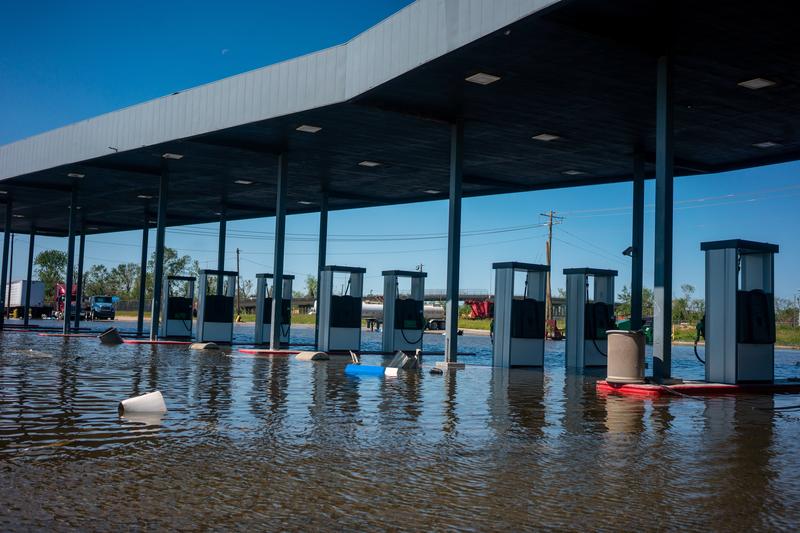 HOUSTON – U.S. energy companies were returning workers and restarting operations at storm-swept production facilities along the U.S. Gulf Coast on Sunday, two days after Hurricane Delta barreled through the area.
Chevron Corp, Royal Dutch Shell Plc and BHP Group all said workers were headed back to production platforms in the U.S.-regulated northern Gulf of Mexico.
BHP expects to complete the return of workers to its Shenzi and Neptune production platforms on Sunday, spokeswoman Judy Dane said, adding that resuming flows will depend on how quickly pipelines return to service.
It can take several days after a storm passes for energy producers to evaluate facilities for damage, return workers and restore offshore production. The companies that operate oil and gas pipelines and process the offshore output also shut ahead of the storm.
On Sunday, the U.S. Bureau of Safety and Environmental Enforcement (BSEE) said 91% of offshore crude oil production remains shut in the U.S.-regulated northern Gulf of Mexico following Hurricane Delta, which made landfall on Friday night.
Full coverage: REUTERS
WORLDWIDE : FINANCE / MARKETS
Oil prices extend losses as U.S. producers restore output post-hurricane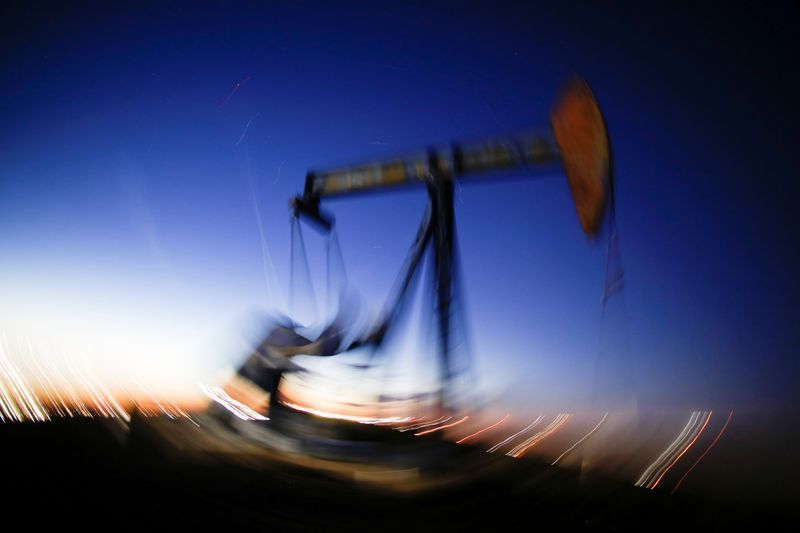 SINGAPORE – Oil prices dropped for a second straight session on Monday as U.S. producers began restoring output after Hurricane Delta weakened, while a strike that had affected production in Norway came to an end.
Brent crude for December fell 55 cents, or 1.3%, to $42.30 a barrel by 0023 GMT and U.S. West Texas Intermediate for November was at $40.08 a barrel, down 52 cents, or 1.3%.
Front-month prices for both contracts gained more than 9% last week, the biggest weekly rise for Brent since June, but fell on Friday after Norwegian oil firms struck a wage bargain with labour union officials, resolving a strike that threatened to cut the country's oil and gas output by close to 25%.
"We had good support for both Brent and West Texas on the back of some supply concerns," said Michael McCarthy, chief market strategist at CMC Markets in Sydney.
"Given that the hurricane season in the U.S. has just started, there's potential for that to keep prices firm."
Full coverage: REUTERS
Dollar ticks up on stalled stimulus talk; yuan falls after PBOC move
TOKYO – The dollar inched up in early Monday trade as riskier currencies slipped after negotiation on a U.S. stimulus package ran into resistance and as the yuan dropped after China's central bank took a measure seen as aimed at curbing its strength.
The euro slipped 0.15% to $1.1818 EUR= while the Australian dollar shed 0.25% to $0.7223 AUD=D4.
The yen was little changed at 105.65 to the dollar JPY=.
The U.S. dollar index edged up to 93.104 =USD, bouncing back from Friday's near-three-week low of 92.997. The index saw its biggest loss in six weeks on Friday on hopes that a deal for new U.S. stimulus would be reached.
President Donald Trump on Friday offered a $1.8 trillion coronavirus relief package in talks with House Speaker Nancy Pelosi – moving closer to Pelosi's $2.2 trillion proposal.
But Trump's offer drew criticism from several Senate Republicans, many of whom are uneasy about the nation's growing debt and concerned a deal would cost Republicans support in the upcoming presidential election, denting the risk-on mood.
Full coverage: REUTERS
Global stocks creep higher on U.S. stimulus hopes, yuan sinks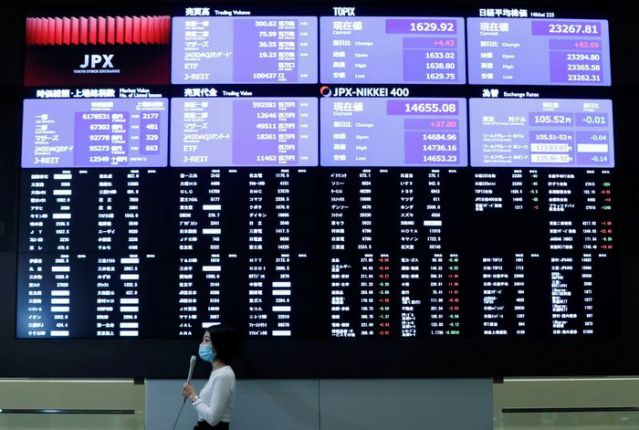 SINGAPORE – Asian stock markets began the week with cautious gains on Monday, as investors clung to hopes for U.S. stimulus spending, while the dollar firmed after a Chinese central bank policy tweak unwound some of the yuan's steep gains.
The People's Bank of China has scrapped a requirement for banks to hold a reserve of yuan forward contracts, removing a guard against depreciation, which traders said suggested authorities were discomfited by recent gains.
The yuan fell 0.7% to 6.7331 in early trade, pulling the Australian dollar 0.2% lower to $0.7229. The fixing of the onshore trading band at 0115 GMT will be closely watched as a guide to authorities' stance on the currency's level.
MSCI's broadest index of Asia-Pacific shares outside Japan edged up 0.1% in early trade. Australia's S&P/ASX 200 was 0.1% higher and New Zealand's NZ50 crept up to a record peak. Japan's Nikkei slipped 0.3%.
The Trump administration on Sunday called on Congress to pass a stripped-down coronavirus relief bill, as talks on a more comprehensive plan were again at an impasse.
A new $1.8 billion White House proposal has drawn criticism from both Democrats and Republicans, yet investors seem optimistic that spending will resume at some point.
"Markets still have high hopes of a large scale stimulus package, and are indifferent about whether it occurs this side of November or not," said National Australia Bank economist Tapas Strickland.
Full coverage: REUTERS